The Book That Made My Children Love Going to School!!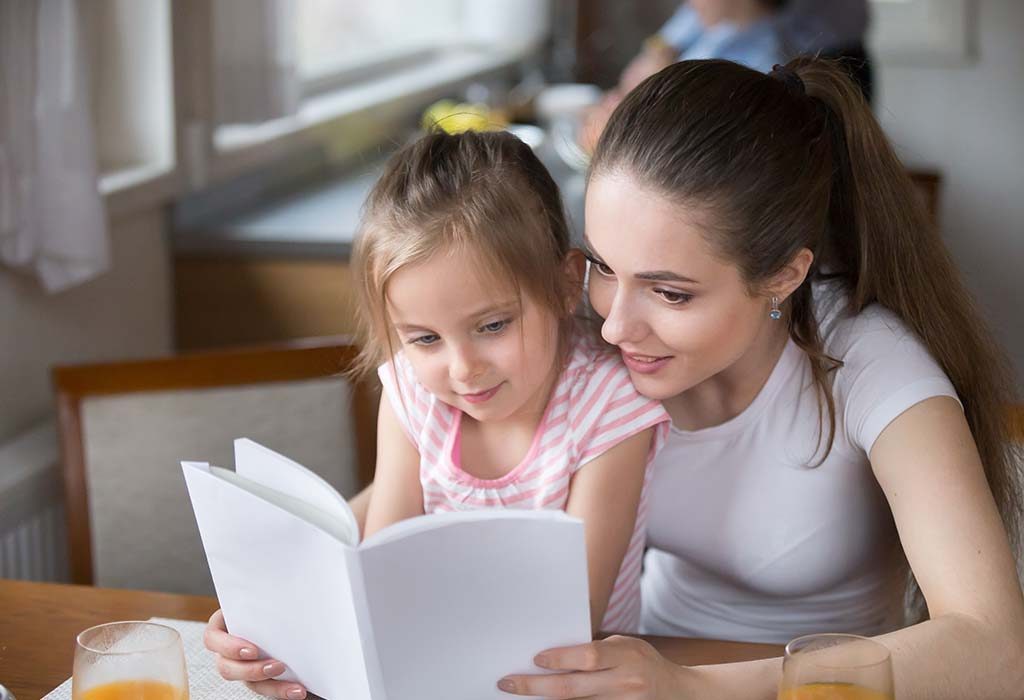 Introducing books at an early age has its own benefits in the overall development of a child. My elder daughter who is eleven now was born abroad and I had all the time in the world to dedicate to her. Since she was a hyperactive kid, it was challenging for me to channelise her energy in positive directions. I chose books as one of them. I remember first reading to her when she was just 8-months-old and had started sitting and crawling. I started with simple picture books and slowly moved on to peek-a-boo books. Only books could make her sit in a place and keep her curious.
By the time she was an 18-months-old toddler, we were reading single line picture books and short stories. Book reading became an important everyday bedtime routine for us and she continues to do so even today. To begin with, my daughter was a listener while I was her reader. A reader reading every line with the appropriate emotion and expression, thus making the reading activity fun.
She slowly started picking up all the words from various books and by the age of 2, she had a vocabulary of more than 100 words. We would read the same book for weeks together as they were her favourite. She had memorised a few of these books. One such book was "Llama Llama Misses Mama' by Anna Dewdney. She would keep this book upside down and read it line by line and page by page by memory. While these books were becoming a part of her routine, they were also making some positive impact on her and helping me in many ways.
When she turned 2, I decided to get back to work, which meant that I had to settle her in a daycare for the full day. I decided to prepare her mentally for a smooth transition and the book that played a key role was none other than "Llama Llama Misses Mama".
This book tells the reader about little Llama's first day at school- how he wakes up excitedly, does all his chores and goes to school. It describes in a very emotional way about how he faces his separation anxiety when his mother leaves him amongst strangers and goes to work. It narrates how he becomes sad initially while other animals try to divert him and get friendly with him. The story then moves on to how Llama settles down by the end of the day, makes friends and starts enjoying his school. The pictures and the rhythmic way of narrating the story make the entire book fun to read.
The book makes children understand that school is fun and Mumma will always come back to take the child home. The last few lines "Lots to show and Lots to play, back again another day" reflect the curiosity and excitement of returning to school the next day.
This book was a significant influence for both my children in settling them when they started schooling. They knew for sure that going to school is about learning new things, making new buddies and having fun. They knew that after a fun-filled day Mumma would come back to take them home. I am glad I read this book to my children. They never cried while going to school and till today hate missing even one day of school.
I have always asked my family and friends to gift books instead of some noisy toys. And I am proud to say that my children who are now 11 and 6, just love reading books and it's their best pastime.
To all those parents who are planning to start schooling for their children, I highly recommend reading this book "Llama Llama Misses Mama" by Anne Dewdney. The book is also available on Youtube. Happy Reading!
Disclaimer: The views, opinions and positions (including content in any form) expressed within this post are those of the author alone. The accuracy, completeness and validity of any statements made within this article are not guaranteed. We accept no liability for any errors, omissions or representations. The responsibility for intellectual property rights of this content rests with the author and any liability with regards to infringement of intellectual property rights remains with him/her.