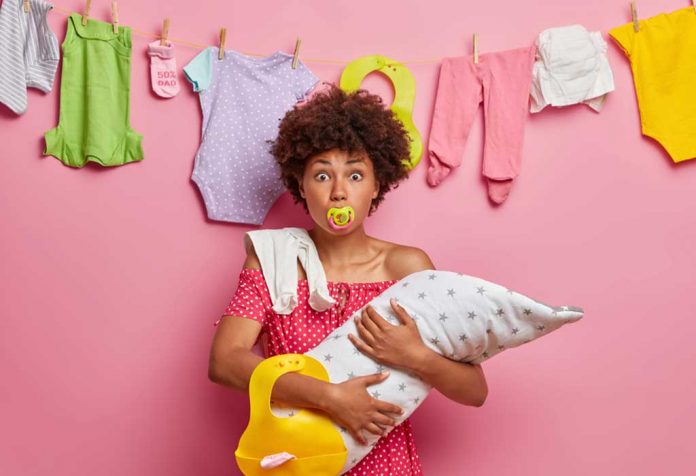 Pregnancy is one of the most self-indulgent phases of any woman's life. From being able to have favourite foods to proper rest and leisure, we are often pampered to the core. However, the moment the baby is born, everything changes abruptly, and it can be overwhelming for most of us. With severe body pain, restricted food and an ever-crying baby, it was chaotic for me. Here are ten things I learnt from my journey with a newborn that I wish I had known earlier:
1. Sleeping for four straight hours is gonna be a distant dream for a while!
Neither food nor Netflix; what I missed the most after having a baby was my sleep. All I wanted was a few hours of uninterrupted sleep. My baby didn't only stay awake till 5 am but also expected to be fed through the night just for the comfort of being in my arms. The moment I'd put him down, he used to cry horribly! But remember one thing; if the change is difficult for you, it's even more so for your little one who is exploring a whole new scary world. So, when it happens with you, just assure yourself this too shall pass, and in a matter of a few months, things will settle down, and you will have a routine.
2. Breastfeeding is more important than you think!
I learnt it the hard way! Just a night had passed after my discharge after delivery, and we rushed to the paediatric emergency early morning. Reason – the baby hadn't stopped crying for the full night since we arrived home and we had absolutely no clue why.
Doctors did a few preliminary tests and confidently said there was nothing wrong. They told me that the problem was insufficient breastfeeding. I had horrible pain in my nipples which I couldn't overcome to be able to feed comfortably.
Though I was not very convinced with their explanation, I continued breastfeeding him right at the hospital. In a few minutes, he stopped crying and passed urine.
I later met a lactation consultant who explained various techniques of breastfeeding in detail. I have been meticulously following them, and he is wholly on breastfeed even now!
3. It's not always Colic.
My baby used to cry a lot in his first month. I spoke to a lot of new mothers I knew, and each one of them said it could be colic! But, you need to know colic is vastly overrated as a reason for crying and pain among babies. Check this out to know more about Colic in Babies – Causes, Symptoms and Treatment.
4. Observation is everything!
Every child is different. However, there is one common tip that applies to all mothers – observation is the key to addressing your baby's issues. It is very important to keep track of baby's feeding, sleeping and pee and poo cycles at least during the baby's first month. Thankfully, there are lots of apps that can help you with that. Do download one of them! It can be a valuable input in case you need to consult a doctor.
5. Choose your Paediac wisely.
My first paediatrician was one of the most famous paediatricians in the city, but my experience with him was not great because he recommended me medicines without understanding my concerns. Since, babies cannot explain their issues, only a paediatrician who has the patience and willingness to give you time and attention will actually be able to help solve your baby's problems. So, choose the one who has time and patience to hear you even if he/she may is not the most famous paediatrician in town!
6. Don't be obsessed about perfection!
We have always seen these quintessential moms who seem to know everything and do everything perfectly. Trying to be one can be so stressful. It's absolutely okay if you don't get why the baby doesn't stop crying, why the baby behaves the way he/she behaves. Follow your conscience. Don't be harsh on yourself or go on self-blame mode. Things will ease out on its own
7. Don't forget yourself for the child's sake!
I used to be so lost for the first few days that, I had completely forgotten to even brush my teeth for three days in a row. Just remember this – You don't only pass on the food you eat to your child but also your stress and anxieties. So, take good care of yourself.
8. Music can be so relaxing.
The only thing that was calming me in this roller coaster ride was music! I started playing the classic song 'Surmayee akiyoon mein' for the little one, and the song was a fresh breeze of life for me! I was never so thankful for music. It really restored my sanity.
9. Don't blindly follow your granny!
"Squeeze the milk out of your breasts! Don't hold the baby often; he will get used to it!" Your granny seems to have an answer to each of your newborn's concerns. Though we benefit a lot from traditional wisdom, there are a number of traditional beliefs that can be harmful to the baby and the mother. So, understand the rationale of things instead of simply following old practices.
10. Engage with the online community!
One factor that has helped me in my journey with my newborn is the online community. From breastfeeding to colic, I have learnt a lot from the experiences of other mothers sailing in the same boat! You must engage with the online community as much as you can!
Disclaimer: The views, opinions and positions (including content in any form) expressed within this post are those of the author alone. The accuracy, completeness and validity of any statements made within this article are not guaranteed. We accept no liability for any errors, omissions or representations. The responsibility for intellectual property rights of this content rests with the author and any liability with regards to infringement of intellectual property rights remains with him/her.