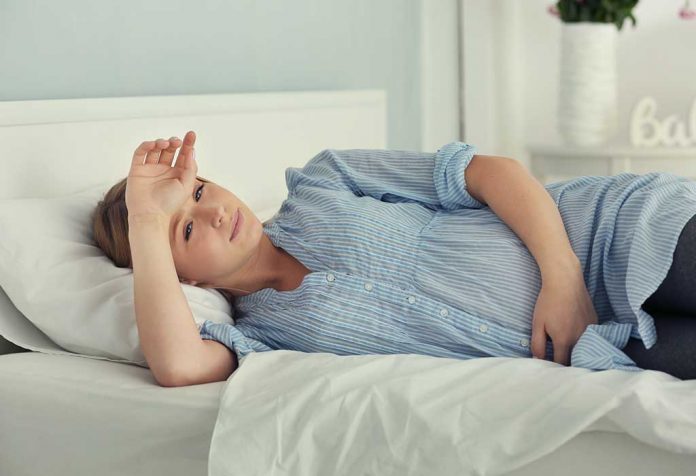 Last Updated on
I am the mother of a one year old angel. I am here to talk about high risk pregnancies. Though all pregnancies have some risks, few can make days and nights scary for to-be parents and their families. I was one of them.
Let's start with what a high risk pregnancy is. Any pregnancy which has risks for the mother or for the fetus, or for both, is called a high risk pregnancy.
Every couple dreams about having a baby. Some people get that dream easily without any issues, and some face difficulties in getting pregnant. And, if it happens, there might be lots of issues during the period of pregnancy. Few bet their lives to get pregnant and fight to give birth to their child. I was one of them.
I had a number of issues that created thousands of obstacles in getting pregnant. When I was blessed with a pregnancy, I still faced many hurdles in continuing the pregnancy till the delivery. It felt like a thriller.
I am a patient of thyroid cancer, and both my thyroid glands are out. I have been on thyroid pills for the past 5 years.
I have hormonal imbalance issues.
I have polycystic ovaries.
Family problems made my days hell, so my mind was full of stress.
I am a little lazy about eating proper food, and eating it on time. As a result, I have blood pressure issues.
I had a huge tumor inside my uterus, which might have terminated my pregnancy at any point of time.
I have low haemoglobulin and calcium.
But, I am blessed to have such a wonderful man in my life who holds my hands always, and made me so strong that we fought the battle without any medication, and we won – we were blessed to get pregnant.
I gave him the good news on 25th December, 2018, that I am pregnant. It was totally unbelievable for me. I wasted 5 testing kits to confirm that I am really pregnant! But, after a week, I felt a sort of sharp pain, and the horrific nights started from then. I lost my appetite, which was quite normal, but then came sleepless nights due to the sharp pain, plus vomiting. I lost 12 kg in 7 weeks.
I checked with my nearest gynaecologist, but she said it is quite normal. But I was not feeling good. I was scared. I booked a ticket and flew back to India to my mom's place. My mom is a gynaecologist, but she was scared to treat me because I had many health issues. Plus, it was my first child, and earlier, my doctors had said to me that I may not be a mother ever. But, if there was any problem which was putting my life at risk, it was discussed that I should abort.
I was getting treatment from my mom's colleague. At a time, 5 doctors were there. The initial 4 months were not that painful for me, till the date of 12th March, 2019. It was too painful from then. I couldn't even move myself back on my bed, and I felt like it was my last breath, due to the pain. The tumor inside my uterus was growing, and the baby was not growing as per normal growth. She was 3 weeks delayed in growth. I had to go through 5 scans, some medicine, and 5 injections to continue my pregnancy. It became normal after a few days, with a little pinching pain inside my belly. I reached my seventh month, and the baby shower started with all speed, as I am the only daughter in my whole family, and was going to deliver the first born for the family.
Again the pain started two days after my baby shower. My water level was 23, which should be 12-14. My belly swelled rapidly, and I could not even walk. The doctor advised me to be on bed rest, and to wait as much as I can, because the baby was only 1.2 kg at that time.
Everyone started praying, and I was on complete bed rest with some additional pills. I continued the pregnancy with high risk. The doctor said my baby may have some congenital diseases. I was so worried and scared. I was going for weekly checkups.
During my 36th week, my water level reached 27. They suggested immediate operation. But I asked to hold on till my husband came back. Everyone got scared, and he flew back to India. In the 37th week, I went into the operation room. I had 8 gynaecologists, 2 pediatricians, 1 anaesthetist, and 3 other medical staff members. While giving the spinal injection, they asked me what baby I want. I said I think it's a girl.
The doctors were continuously checking the monitor. My oxygen level was going down, and the baby changed her position to breach. After the cut, the water was pouring out. After 20 minutes, I heard the baby crying. They said my dream came true. Then, I didn't even see her, because I went under, as there was lots of bleeding – the tumor had ruptured.
After I came back after 19 hours, the baby was in the NICU, because water went inside her. She was a fighter, too. She fought and came back to us. I held her for the first time on the fifth day, and she immediately responded.
We got her home on the 9th day, but again we had to rush back to the hospital on the 13th day, because she got jaundice. For 5 days, we kept her in light for 8 hours daily. Then, finally, we got her back.
Parents, please don't lose hope. You can win. Just have faith, and don't stress yourself. Now, my baby has turned one. She is very jolly and naughty! Stay home, stay safe, and share your story, too – let's celebrate motherhood!
Disclaimer: The views, opinions and positions (including content in any form) expressed within this post are those of the author alone. The accuracy, completeness and validity of any statements made within this article are not guaranteed. We accept no liability for any errors, omissions or representations. The responsibility for intellectual property rights of this content rests with the author and any liability with regards to infringement of intellectual property rights remains with him/her.