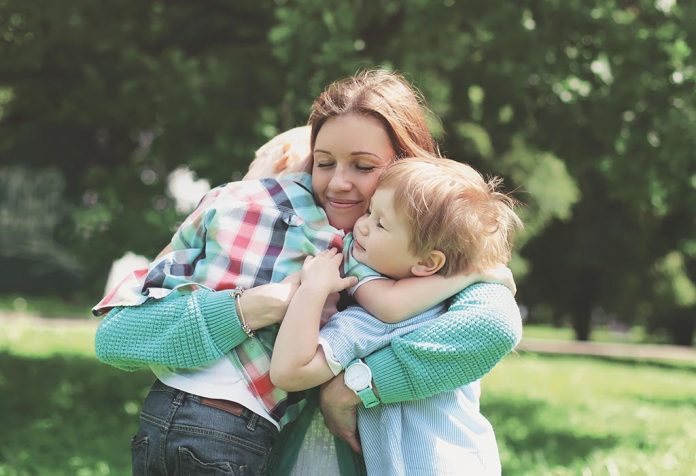 "Mommy, whom do you love the most?" I remember asking this question to my mother when I was about 11 years old. I have two sisters and I am the eldest one. There were times when I felt that my mother loved my sisters more than she loved me. So, one day I asked my mom, "Mommy, whom do you love more among the three of us?" I knew that my mom would say that she loves us all equally. Therefore, I kept a condition that she should choose only one. Then my mom said, "I will ask you one question. You have two eyes, right? Now, tell me which eye do you love more? Is it your right eye or left eye?"
I started thinking and said, "I can't choose between my eyes because both the eyes are important to me." Then my mom said, "It is the same with me; you three are like my eyes. I cannot choose one. I love all of you equally." On a final note, she said, "You may not understand what I told you now. But, when you become a mother, you will understand better."
Even though I got the answer to my question that day, it is only today that I completely understand what undivided love means because I am a mother to two boys now. My elder son is 7 and my younger son is 1-year-old.
My elder son, when he was 3-year-old, he felt the need for a sibling. My husband and I were not prepared for that. Whenever my son asked us about having a sibling, we asked him to pray that God should give him a sibling. And, he prayed for three long years; the answer to his prayers has finally arrived. He felt very happy and there was no limit to his joy. But, little did he know that now he will have to share everything (me as well) with his little brother.
We prepared him for all the changes that will take place once the new baby comes during the days of my pregnancy. But all our preparations lasted only for a few days. Even though he never expressed it, I could read it on his face that he felt that I loved his brother more. At times, I even felt guilty for not being able to spend time with my elder son. I waited for him to express what he felt. But he never said anything. Maybe, he thought that it will hurt me if he puts forth the question, "Mommy, whom do you love more?" I decided to ask him. I sat by his side and asked him if he ever felt that way, to which he nodded. It was neither a yes nor a no. Then I understood that it was a yes. I explained to him why he felt that way. I told him that his brother was too young and that he needed extra attention and care. I also told him that I used to care for him the same way when he was very young, but that didn't mean that I love his brother more. I told him that I loved them both equally.
After talking to my son, I realized that my mother explained to me the same thing when I was young. Now I understand that love cannot be divided, but it can only be multiplied. And, the love of a mother remains the same for her children.
A mother's love is pure,
Her love is strong,
Her love is unlimited,
Her love is unconditional,
Her love is a sacrifice,
Her love is forgiveness
Her love is never ending,
And her love is undivided.
Disclaimer: The views, opinions and positions (including content in any form) expressed within this post are those of the author alone. The accuracy, completeness and validity of any statements made within this article are not guaranteed. We accept no liability for any errors, omissions or representations. The responsibility for intellectual property rights of this content rests with the author and any liability with regards to infringement of intellectual property rights remains with him/her.