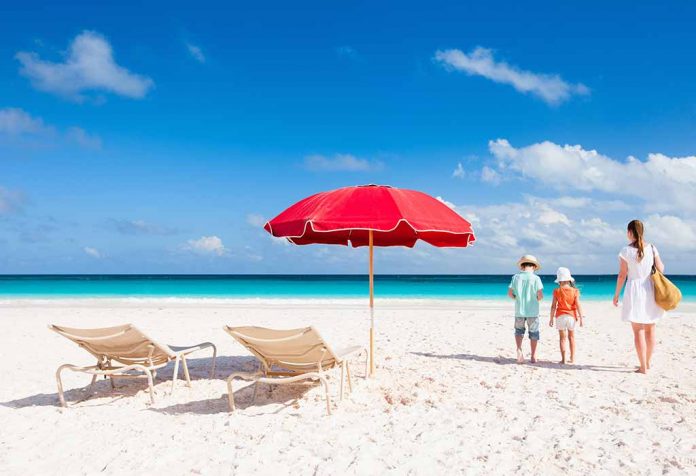 Last Updated on
I woke up to a touching vidai song on the first morning of lockdown 2.0 and burst into tears. I had never experienced that vidaai moment because everyone was laughing around during my vidaai. Thanks to COVID-19, now I know exactly how it feels. It had been 21 days since I had seen my folks, my third baby and my treasured nest! Though we had learned to adjust to this lockdown, my amygdala (the part of the brain that controls the mood) was not ready to accept its indefinite timeline!
I had programmed my cerebrum that it's a matter of 21 days only! The rarely-naïve-me wanted to believe it because it gave me comfort and hope! But it was time to come to terms with reality (that helped me embrace lockdown 3.0 quite well). This is going to be the new normal for the next 6 months. While the day went gloomy in self-realisation and absorption, my night was bright and in high spirits. My little one, whom we shall call Lo from here onward, says this strange word each time he is exuberated – "COCO". I had my COCO moment that night.
Under my favourite stress buster tactic, I was video chatting with my girl gang. While the girls were ranting about their mother-in-law, kids, and husbands, and I was cribbing about not being able to go to my parental abode, my darling friend (her status changed to #BFF henceforth) asked me about my Lo's vaccination schedule. COCO!! His vaccination was due on the 20th, and his paediatrician was in the vicinity!! Woohoo! I got our tickets to the Bahamas!!
The Bahamas? Those who thought we actually did go to the paradise, kindly go outside
the class and kneel down. We got a lockdown pass to go to the same locality where my folks put up. And, seeing the frequency of my burnout and bawl-out sessions, dear husband, DH from here onwards, made the arrangements for our getaway. The jaunt was as precious as the Bahamas, but to my maiden/married/midlife/old-age haven. Did you get it? Whether that buaji, this neighbour, that maid likes it or not, that is my house and will always be!
So, our 5-day-long vacation was full of oversleeping, as if I and Ramu kaka had returned from a Mt. Everest trek. I spent time chit-chatting with friends, cousins, my maternal and paternal aunts (my average call back for my aunts before the lockdown was nearly 3 days), watching movies with family, finally cooking & clicking something besides sabji-roti and masala khichdi. And, the cherry on the cake – the kids and the grandparents enjoyed their reunion and didn't bother me at all!
The callouts claiming what a mean daughter I am… FYI, we had arranged for a full-time domestic warrior for mom a fortnight ago. As promised in my last blog, I am going to share what we do with our little monsters on a daily basis during the sazae-kala-paani (it isn't that bad, but for a social keeda like me, that's how it feels, at least on weekends). But before that, it would be wise to throw some light on how we have been raising our boys.
My elder one, Bunny, will turn 4 in July and Lo is 16 months old. Bunny till date
is free from digital slavery. He just got introduced to active TV time 4 months ago (passive is not in your control completely in joint family setups). He has now been watching Mahabharata with his grandparents during the lockdown, though personally, I don't think that's the right content for his age either. Anyways, the battle between parents and grandparents would be a 1000 worded essay, so let's chuck that for now. We are a little off when it comes to parenting in this fast and furious era (oops, which is at a standstill today). Rat-tat! Time to introspect peeps! So, if you have been victorious in saving your kids from overstimulation and overscheduling, here are some basic, simple yet fun stuff to do with your moppets:
Engage them in household chores. Stop feeding their grandparents' or your false egos that prey on bogus beliefs like "these are not boys' tasks", "I don't want my girl to repeat history" or "they are too young for these, they should either study or play". Irrespective of their gender, involving them in chores, as per their age, has multi-fold paybacks. It develops their awareness towards others' needs which in turn enhances their connect with you, and indirectly builds on their EQ. And, during these 40 days, I have realised that they are not meagre tasks but life skills each one of us should be trained for!
Read, read and read. And, if your child is a little older, just assist them or listen while they read to you or their siblings. Stories are an all-inclusive package! They hone your kid's cognitive, social and emotional skills, all in one shot!
Let's rewind- what did we do to entertain ourselves during our childhood without gadgets and internet. We played the REAL games! Sitolia, ludo, uno, scrabble, brainvita, snakes and ladders, carrom board and so much more! Play with them! Take turns with your partner if domestic chores don't release you. You'll be amazed at the level of stress-busting capacity these clichéd games have. My family's favourite activity is kite flying (most prevalent in North India). Discover your family's favourite.
Help them bond with nature. My kids love spotting birds and listening to their sweet melodies. Let them play in the mud (it is more therapeutic than injurious). If you are lucky and have space, start your own kitchen garden. It's great to take them to feed street animals. They need to understand and respect other beings in our ecosystem.
For the rest of their free time, let them get bored! You are not an entertainment company telecasting highest TRP shows 24×7.
Help them count their blessings each night. If they are anxious, restless and complaining, make them thank God for the roti, kapda, and makaan (bread, clothing and shelter) along with the things served to them on a silver platter, that millions are deprived of, during this crisis! C'mon parents! Together we can raise conscientious, sensitive and happy souls!
Do share your COCO moments in the comments section below, if wish you to read more from me; you have to like and comment on my blogs. And by the way, I am a psychologist, so you could post your queries too about challenges with kids you are facing during the lockdown. I will be glad to be of any help!
Disclaimer: The views, opinions and positions (including content in any form) expressed within this post are those of the author alone. The accuracy, completeness and validity of any statements made within this article are not guaranteed. We accept no liability for any errors, omissions or representations. The responsibility for intellectual property rights of this content rests with the author and any liability with regards to infringement of intellectual property rights remains with him/her.