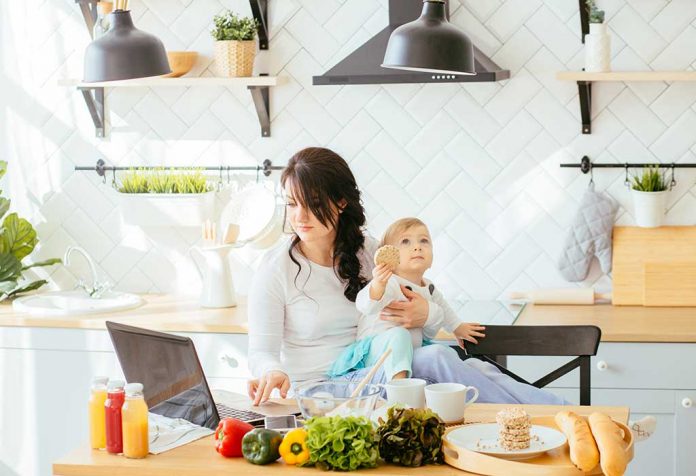 Last Updated on
As women, we see changes in every stage of our lives. Sometimes these changes are positive; sometimes, negative. An important change in all these changes comes when we become mothers. The whole world is different than before when a small, new life enters a woman's life.
You have often heard people say when you become a mother, you will not be the way you are, and you have to face challenges, etc. But, whatever happens, you will realise only when you become a mom. One cannot deny that having a baby changes everything. Your whole routine, whether it is sleep, diet, hobbies, everything will be new. How you take it depends only on you. Here, you will get to know some common life changes which many mothers experience.
Daily routine: Now, you cannot say what your daily routine is because your complete routine depends upon your baby. In other words, your baby's routine and will include breastfeed/feed, nap, bath, etc.
Expenditure: The money-saving worm will take birth in you automatically. You will think about saving money more by working on your expenses so that you can raise your child well.
Outing: Earlier, going out meant wearing nice clothes, looking stylish, but now it would be a goal to just keep everything ready for the baby. How we look doesn't bother us anymore.
Entertainment: You will get more entertainment watching your baby's activities than watching any movie.
New Wardrobe: Instead of picking trendy and stylish clothes, you will love to wear comfortable loose cloth with a hair tie.
Baby-Based Decision: Now, you will include the baby in whichever decision you think of making so that the baby does not suffer any harm from that decision.
Achievement: The biggest achievement for us is to make the baby calm down and sleep.
More of the Baby Than you: Your baby's pain became yours; it hurts you more than yours. Now looking at the mirror is only looking at your baby than you.
Silence Please: We understand more about what silence means when a baby wakes up with the sound of our steps, even after working hard for so long to make him sleep.
Time management: Simply sitting and chatting become a thing of the past because we want to utilise any free time to do household chores.
Relationship With the Partner: More than love, our talks revolve around who's turn to make the baby sleep or change the diaper. At the same time, we would develop more respect for our partners when we see they are supporting us in caring for the baby.
Shopping: At the time of shopping, we like the baby section more than ours.
Internet Activity: After the baby comes, we start to read or watch more and more information related to the baby on the Internet.
Parents' Respect: We start to relate our current situation with our parents', and realise the kind of hard work our parents put in.
Friendship: The meaning of friendship would also have changed a bit. We like to share more baby-related things with friends. At the same time, we want to talk more with those friends who already have babies, so that we can get some suggestions from them.
Healthy Eating Habits: We develop healthy eating habits to ensure our and our babies' healths.
Sleeping: The baby's voice wakes us up sooner than we ever have with any alarm clock.
Complete Cleanliness; No Laxity: We start paying more attention to cleanliness. We want everything related to the baby to be properly cleaned so that no infection can happen to the baby, and he/she stays healthy.
No More Worrying: During pregnancy, we had a lot of stress about the baby, about life, our bodies, expenses, etc. But when the baby arrives, we forget everything because we become so busy taking care of the baby that no worry of ours makes us feel bad.
More Ambitious: People say that the mother's career is over after having a child; we won't be able to pursue our career anymore. But after having a baby, we would become more active and can balance both work and the. We would discover hidden qualities in ourselves.
Disclaimer: The views, opinions and positions (including content in any form) expressed within this post are those of the author alone. The accuracy, completeness and validity of any statements made within this article are not guaranteed. We accept no liability for any errors, omissions or representations. The responsibility for intellectual property rights of this content rests with the author and any liability with regards to infringement of intellectual property rights remains with him/her.