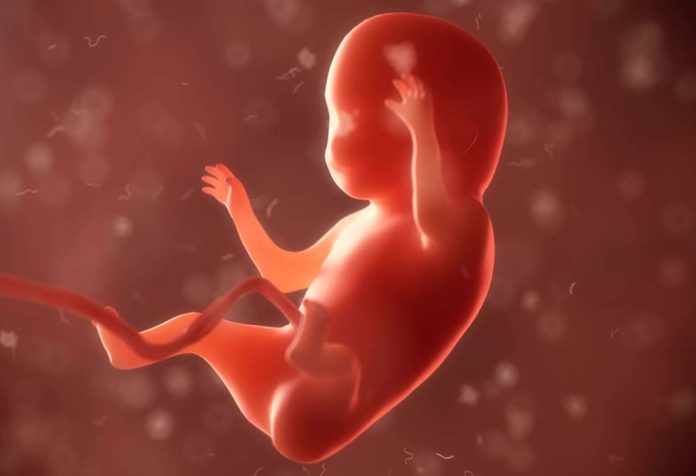 2018 was the most blessed and happiest year of my life as my little angel Adithi was born on 29th May, 2018. As with any woman, pregnancy was really a very special and adorable period in my life. The wait to become a mother was real in 2017 and materialised in 2018. I still laugh hearing my paediatrician's comment, "You are Google Mothers". Yes indeed, technology has given us access to information which our parents discovered through trial and error. For them whatever was happening was happening and whatever had happened could not be undone. They hardly knew the reason, cause and effect of anything. Our grandparents were not so friendly to explain things. I still wonder how my mother delivered us without even taking a single X-ray scan. Life is changing. It's changing enormously.
Information is wealth. But that depends on how much you need and how much you take. Here I would love to narrate the experience of my pregnancy with a low lying placenta without getting into much of technical detail. You will know the reason as you read through.
The innocent, puzzled and happy days of "What's happening inside?" were going on. I was enjoying every day of my pregnancy. Then, one fine day on 19th January, 2018 in my 19th week of pregnancy, I got a red stain on my panty. It was more than a stain and less than bleeding. My heart was trembling like anything. Terrified, I immediately called up my gyneac. She advised me to go to a nearby scan centre and give a call from there once the scan was done.
The time was almost 9.30 then. We rushed to the nearby scan centre and had to wait for almost an hour as the radiologist had just left for her home. That one hour was an eternity, I should say. I was crying incessantly. I was just feeling butterfly-like movements at the start of the week, I had not had any clue as to what was happening inside. After a worrisome wait, the doctor turned up and proceeded to scan me immediately. When she placed the scan equipment over my tummy, I felt a strong kick. Thank God, I got my oxygen back. After the scan was over, I was told that I had a low lying placenta and should be at rest completely.
What is a Low Lying Placenta?
The placenta is a large organ that develops during pregnancy. It filters out all the harmful substances removes carbon-dioxide from the baby's blood. It attaches to the wall of the uterus usually at the top side. It gets connected to your baby through the umbilical cord. When the placenta gets positioned near the cervical opening, the condition is diagnosed as a low lying placenta. When a big blood tissue is near the cervical opening, it is very natural to get bleeding episodes often.
What Should You Do?
I'm not a doctor. The words and terms I have used in this article may be wrong. But I just want to spread awareness about this to all those who are pregnant.
Rest rest rest..This is the mantra. The placenta is definitely an important organ, like any other, that keeps your baby safe. Episodes of bleeding may take a toll on both the mother's and baby's health. Complete bed rest is best for yourself and your baby. When I say take bed rest, I can completely imagine how hard it would be. I have asked myself a lot as to why my pregnancy period was not smooth and why I couldn't be like other women who pass pregnancy like a breeze. At the same time, I have heard of seriously complicated pregnancy stories and encouraged myself that I'm at a far better position. Just feel that all these efforts are to bring your sweet love safely onto the Earth. And from the moment your baby is born, there is nooooo rest…So utilise the time!
Please do not lift any heavy objects from the floor. Seek help whenever and wherever you can.
Use lifts instead of stairs. Don't climb up and down.
Sorry, no lovemaking!
Follow your gynaecologist's advice to the T. I was administered with a progesterone tablet (oral or vaginal is our option). Take all the tablets and medications without fail.
Stop doing research on your medical condition. Yes, I can understand. When I started doing research, many negative and sad stories just fixed themselves inside my mind and were killing me. If you really want to read something, just stop and skip when you stumble upon any negative experience.
Surround yourself with optimistic people who can bring you into a happy mood any time. They are very important.
No squats push ups, flooring or any kind of exercises.
Use a western toilet instead of an Indian one.
I followed all these above and my placenta went into a good position on my 26th week scan. Compare your uterus to a deflated balloon. You stick a bubble gum at one end. What happens when you blow it? The bubble gum moves along with the balloon right. The same way placenta takes a better position as the pregnancy period advances. Don't worry if it is not, just take rest, medications and be happy for the blessings in your hand.
And yes, I had a perfectly normal (vaginal) delivery on 29th May, 2018!
Disclaimer: The views, opinions and positions (including content in any form) expressed within this post are those of the author alone. The accuracy, completeness and validity of any statements made within this article are not guaranteed. We accept no liability for any errors, omissions or representations. The responsibility for intellectual property rights of this content rests with the author and any liability with regards to infringement of intellectual property rights remains with him/her.