How to Patiently Deal With Your Child Talking Back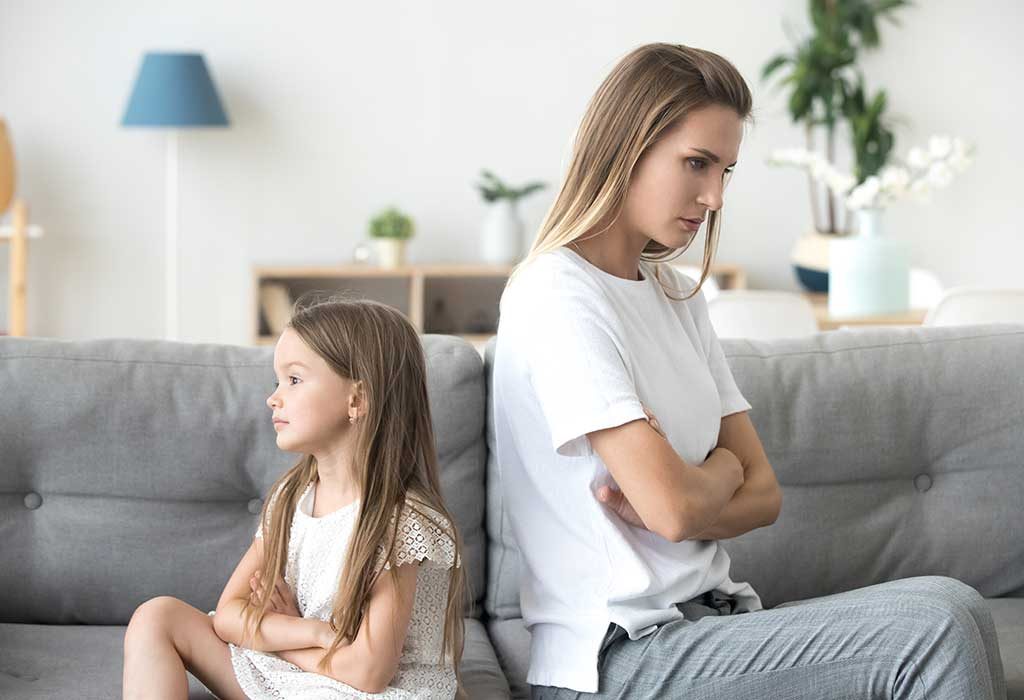 The journey of a newborn to adult takes both the parents and child through various phases. More than a child, the parents or guardian has to overcome many behavioural changes the child goes through, which can be difficult to handle. Some of the known behavioural changes that every parent faces are:
Naughtiness,
Over excitement in a certain situation,
Throwing tantrums
Back-talk or talking back
Of all the behaviours mentioned above, I found talking back or backtalk is taken as a very serious issue in a child's personal or behavioural development. I could quote the above statement relating it to my personal experience. When my daughter, who turned three last October, started talking or understanding us, she started back-answering in conversations where things were not going her way. Initially, I kept my cool, ignored her, and tried to control her lovingly, but being in a joint family where you stay with conservative elderly people, it was difficult for me to handle her and make her understand what she was saying was wrong. Whenever she back answered them, they were worried about her behaviour and, in return, expected me to control her at an early stage to avoid further spoilage.
Being an avid reader, I started searching for an answer to my problem and came out with a solution by referring to various child psychology articles and practically applying them in my case. Here are some tricks, which in my opinion a parent must take care of, to use when dealing with such situations.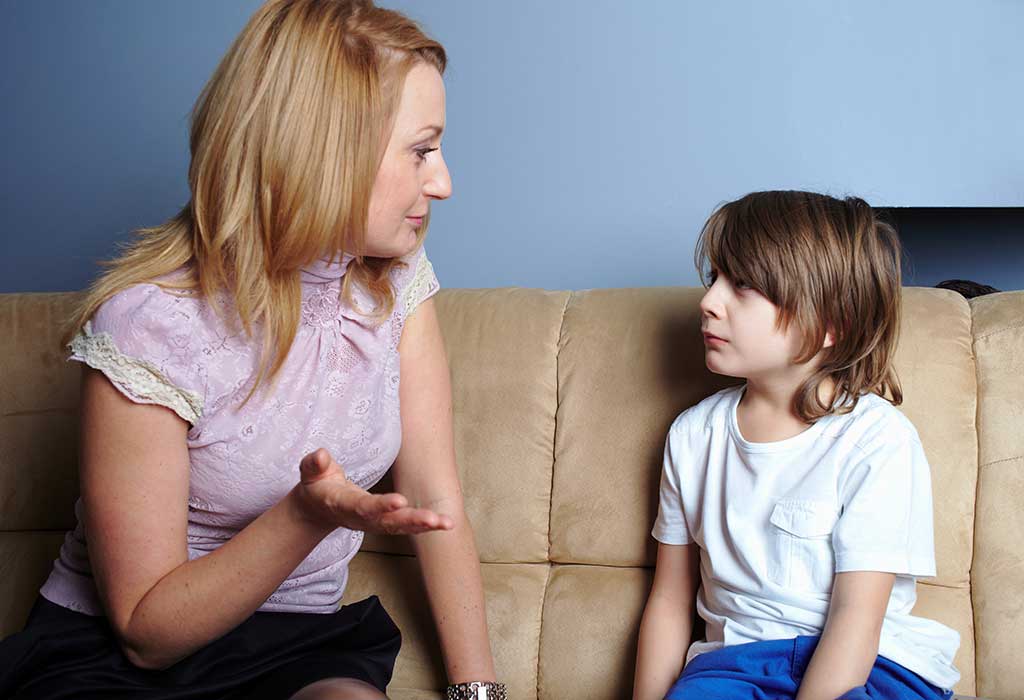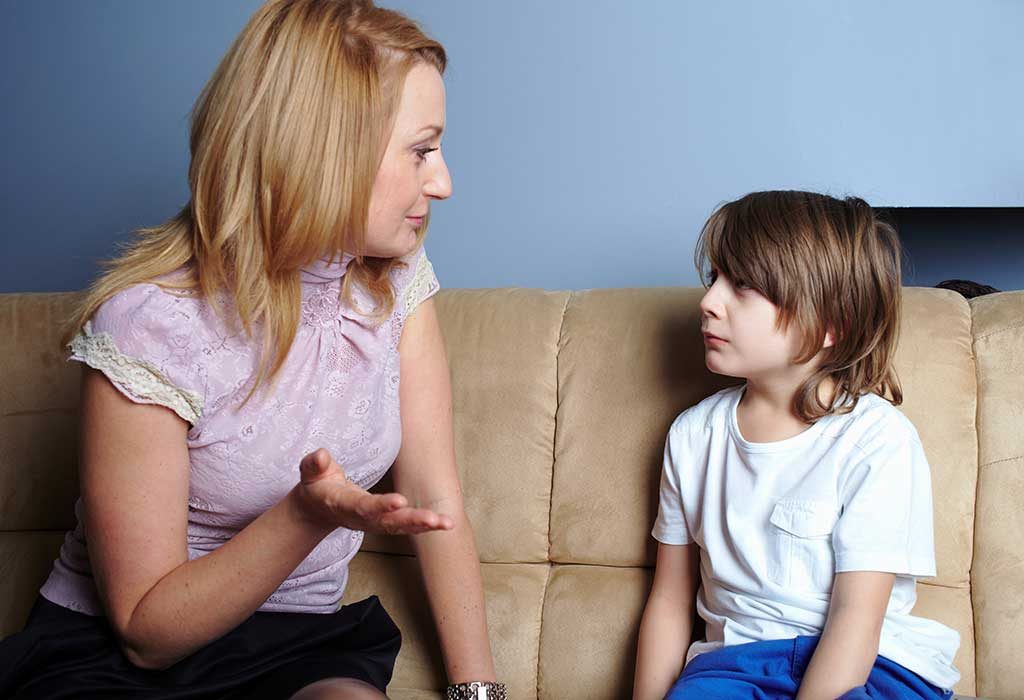 Normally, when kids start mingling around with friends or watch various cartoons wherein smartness of the main character is portrayed as the one being too outspoken, there are chances the child will begin imitating the same and learning similar values. Monitoring your child will help you find the reason behind his behavior and making him understand reality.
The crucial step in such cases where a child starts back answering without paying heed to what his parents are trying to tell him is to stay calm and handle the situation accordingly.
Hitting or punishing a child for such silly things will only worsen the situation. Try to understand why your kid is reacting and backtalking The reason can be his ego which stops him from accepting the fact that he is not correct.
"Respect for ourselves guides our morals, respect for others guides our manners"-Laurence Sterne. However small an individual, respect them, respect their feelings and their words. Hitting a child will make them more stubborn.
Do not scold or shout if a child is stubborn. Shouting at him at the top of the voice will not affect the child in any way. It's rightly said by Dr Seuss, "A person's a person, no matter how small".
Do not make him feel insulted rather allow him to understand and put forth your point in such a way that he agrees with you and corrects himself. Leave it up to them to decide their friend to talk to your kid on a regular basis.
Do not put them down when they back answer or disobey you. "When we treat people merely as they are, they will remain as they are. When we treat them as if they were what they should be, they will become what they should be"– Thomas S Monson.
Do not drag the topic Avoid dragging the topic to the next level where there's no reasonable output.
A child starts giving back, either when he can't bear what others say or when he wants to prove himself as right. The best way to tackle such a situation is not to answer him back or thrash him, but instead, trying to understand his point of view and make him understand in a proper manner. Also, the overly lenient attitude might worsen the case. A parent or guardian needs to be patient in such situations, Becoming a child's friend and improving his communication is required. I believe ego is inborn and it varies from person to person, however small a person is. Consider a child as an individual and avoid insulting him in front of other family members. Talking back isn't a crime, neither it's a mental illness.
Disclaimer: The views, opinions and positions (including content in any form) expressed within this post are those of the author alone. The accuracy, completeness and validity of any statements made within this article are not guaranteed. We accept no liability for any errors, omissions or representations. The responsibility for intellectual property rights of this content rests with the author and any liability with regards to infringement of intellectual property rights remains with him/her.