How to Deal with Postpartum Depression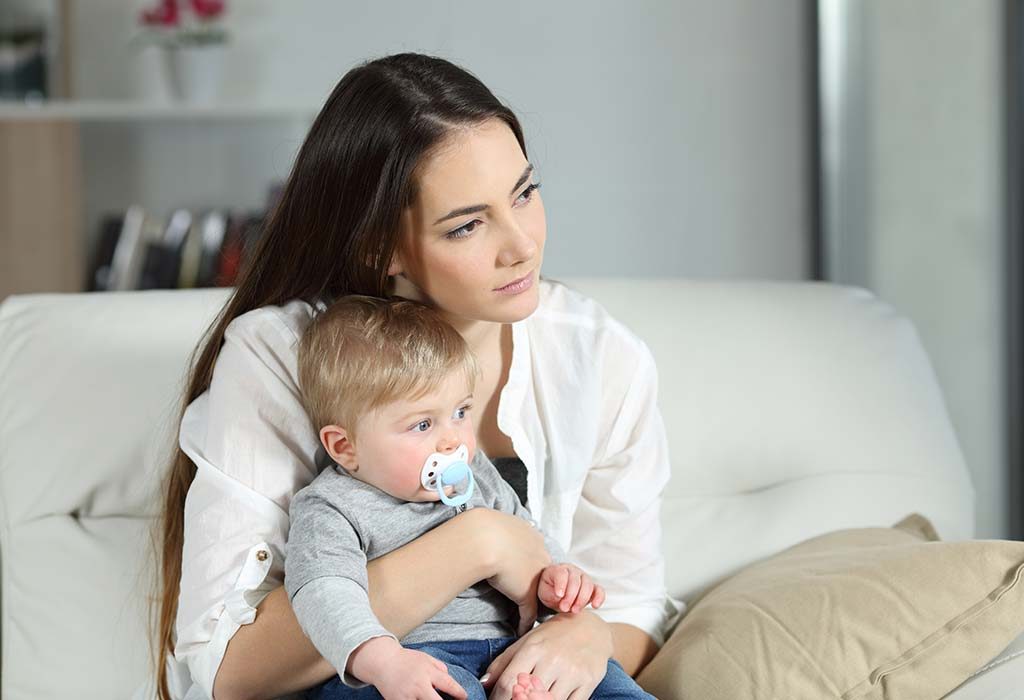 Life sometimes throws a challenge at you when you least expect it. A similar thing happened with me when I was eagerly awaiting the arrival of my baby to enjoy my journey of motherhood. Instead, I found myself utterly depressed after my child was born. Almost all mothers go through the period of baby blues, anxiety, and nervousness, but for some new mothers, these symptoms are very severe which leads to depression. I was one such mother who went through depression. Statistics reveal that around 10% to 15% of the new mothers suffer from postpartum depression and almost every mother experiences baby blues.
Hormonal imbalance is largely responsible for this condition but it's extremely important to understand the difference between baby blues and depression. New mothers tend to feel tearful, exhausted, and irritable because of sleep deprivation, fatigue, and hormonal imbalance but if it's a case of baby blues, one gets back to their normal self after a few days or sometimes, after a month or two. On the other hand, postpartum depression can surface 2-3 weeks after delivery and may worsen with time. It can last for months, and in my case, it lasted for more than a year. When you are suffering from PPD, you lose interest in the things you once enjoyed, you are not able to bond with your newborn, and you may not feel like doing anything. The worst is that nothing seems to get you out of this helpless situation. You are overwhelmed by negative feelings and consider yourself one bad mother. Some new mothers even become suicidal.
There are certain things that should be done to come out of PPD which are as follows –
1. Accept
First of all, accept your condition and don't deny the fact that something is wrong. Don't suffer alone; share your concerns with your husband, mother, or a friend. It's utterly important to see a doctor and seek his/her advice.
2. Think Positive
After accepting that you are going through depression, the next difficult thing that you will have to do is try to stay positive. Negativity during this period is so strong that staying positive may seem far fetched, but remember to tell yourself over and over again that it's just a passing phase and will go away soon. Keep reassuring yourself that you will be back to your normal self again. I am telling you this from my own experience. As long as I was in denial and had a negative frame of mind, I was getting worse, but when I started to believe that I would be fine, I began to improve.
3. Eat Healthy
It's extremely important to take care of your food choices. The right amount of nutrients are essential to heal the mind and body. Deficiencies can aggravate this condition. So make sure you eat lots of fruits and vegetables and never skip your meals. Consume healthy foods like milk, cereals, ghee, pulses, eggs, etc and avoid junk food to provide your body with all vitamins and minerals to stay fit.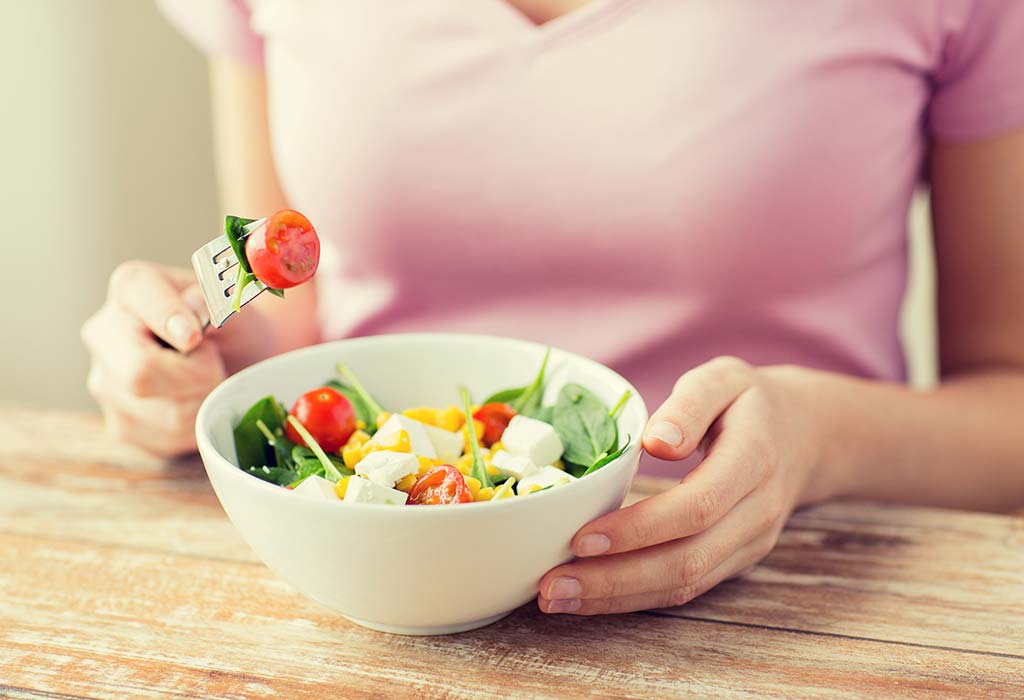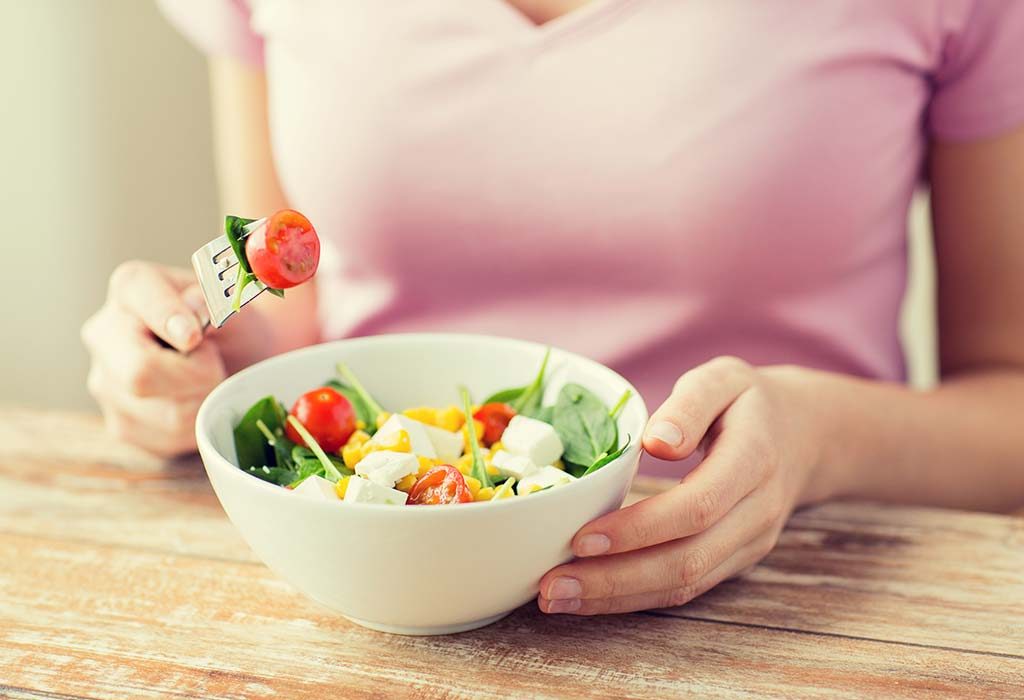 4. Exercise and Meditate
Healthy mind resides in a healthy body. Try to make an exercise routine for yourself. Be it walking, running, or yoga and meditation. I did meditation to recover from PPD. Meditation helps you build a positive frame of mind which is a challenge during this time. Above all, have faith in God; He will definitely take you out of this gloominess. It is not going to last forever.
5. Develop a Hobby
It's extremely essential to have some 'me' time. Amidst all the chaos that has taken over your life, it is extremely important that you take time out for yourself. Be it painting, reading, or cooking. You should do whatever you like to do. You won't feel like doing any of the things but you need to push yourself to keep you busy.
6. Spend Time with Your Loved Ones
Spend time with your husband; go out for a movie or shopping. Do the things together which you two used to do before the baby's arrival or meet your friends. Having a heart to heart talk with your girlfriends or sister can be a great stress buster. You might cut off yourself from the people around you but never do that. Talk to them even if you don't feel like doing that.
There is a light at the end of the tunnel because I have been through this tunnel. However gloomy it might seem, but always remember that it's a passing phase and it shall pass, a beautiful life is awaiting you. The most important phase of your life – MOTHERHOOD.
Disclaimer: The views, opinions and positions (including content in any form) expressed within this post are those of the author alone. The accuracy, completeness and validity of any statements made within this article are not guaranteed. We accept no liability for any errors, omissions or representations. The responsibility for intellectual property rights of this content rests with the author and any liability with regards to infringement of intellectual property rights remains with him/her.