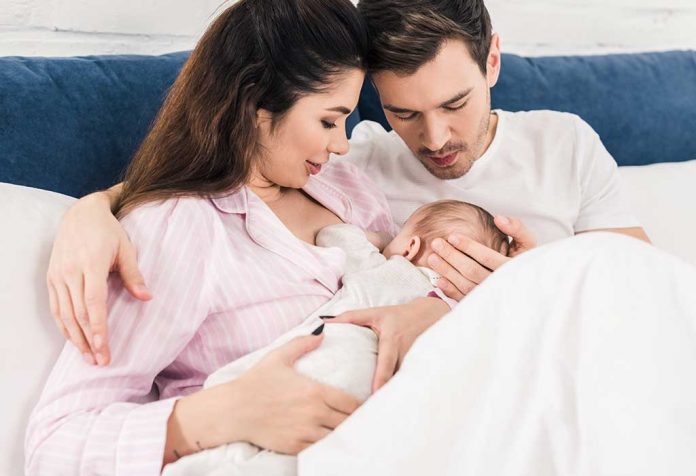 Last Updated on
Lo and behold, he has arrived! My son! My blood! I was so overwhelmed when the nurse rolled him out of the operation theatre, that I forgot to even acknowledge the words that came out of the nurse's mouth: congratulations, boy, 4 kg. I think that is what he said, but I didn't know for sure. I was just mesmerised by my son's eyes and his cry. I didn't even ask the nurse where they were taking him.
I found myself following the nurse into the NICU. I said, I'm the father of the boy who was brought in. The doctor came to me and said, the baby is heavy, and there is a risk of his sugar levels dropping. We are going to formula feed him now.
My wife will be brought to the room only after an hour, and our son needed to be fed immediately. However I wasn't sure if formula feeding is necessary. I've always been told, "Breast is best. Breast milk only." Now, the doctor wanted to formula feed the baby right out of the womb! I was paranoid.
I called up my cousin, and checked with her if this was the usual practice. Her confirmation and assurance put me at ease. I rushed to the NICU with a feeding bottle for my child to be fed.
Finally, we were all united. The baby and the mother were shifted to the ward. It was truly a joyous moment.
We, together as a family for the first time, I said.
The first time he cried, the nurses rushed in, grabbed him, and stuck him on my wife's breast. Till that point, I was under the assumption that babies latch on to the breast immediately and start suckling. That's natural! Boy, was I wrong.
The kid refused to latch on, suckle, or stay awake. There were 3 nurses taking turns to pinch the nipple, shove his face, and tickle his toe, but he wouldn't feed for longer than half a minute. We were worried.
Is he going to be this difficult? Is he okay? Is he the only baby who does this? Is there enough milk/colostrum production? I was petrified.
One of the nurses said, let's give him some more formula.
We can't deprive the baby of nutrition or keep him crying, we thought. Yes please, my wife and I said.
Formula fed, baby asleep. We're partly relieved. He slept for a good 4 hours. The night was partly successful. He did suckle for a little longer, and then slept for 2 hours.
The next morning, we were visited by the lactation consultant. She was shocked to hear our experience. She said, the hospital is meant to be efficient. The nurses will always suggest formula feed. Don't fall for it. Insist on breastfeeding, always.
She was kind enough to show us the various positions and techniques for a flat-nippled mother to feed. We tried and tried all the techniques, and finally mastered them over the next 2 days.
It still took a few days before our son learnt to latch on his own. However, with all hands on deck, I can proudly say that we didn't succumb to the formula feeding trap after that.
The baby is now over 2 months old, and latches and drinks like a pro. The flat nipple is fully normalised due to the constant feeding. My wife is happiest when she bonds with him over a feeding session.
Getting my baby to this level in the feeding process has been the most satisfying part of my journey to date. I hope this experience enriches your understanding of breastfeeding. Please listen to your lactation counsellor. Remember, if possible, always, breast is best!
Disclaimer: The views, opinions and positions (including content in any form) expressed within this post are those of the author alone. The accuracy, completeness and validity of any statements made within this article are not guaranteed. We accept no liability for any errors, omissions or representations. The responsibility for intellectual property rights of this content rests with the author and any liability with regards to infringement of intellectual property rights remains with him/her.