How My Mom's Cancer Changed My Life Forever? Value Your Parents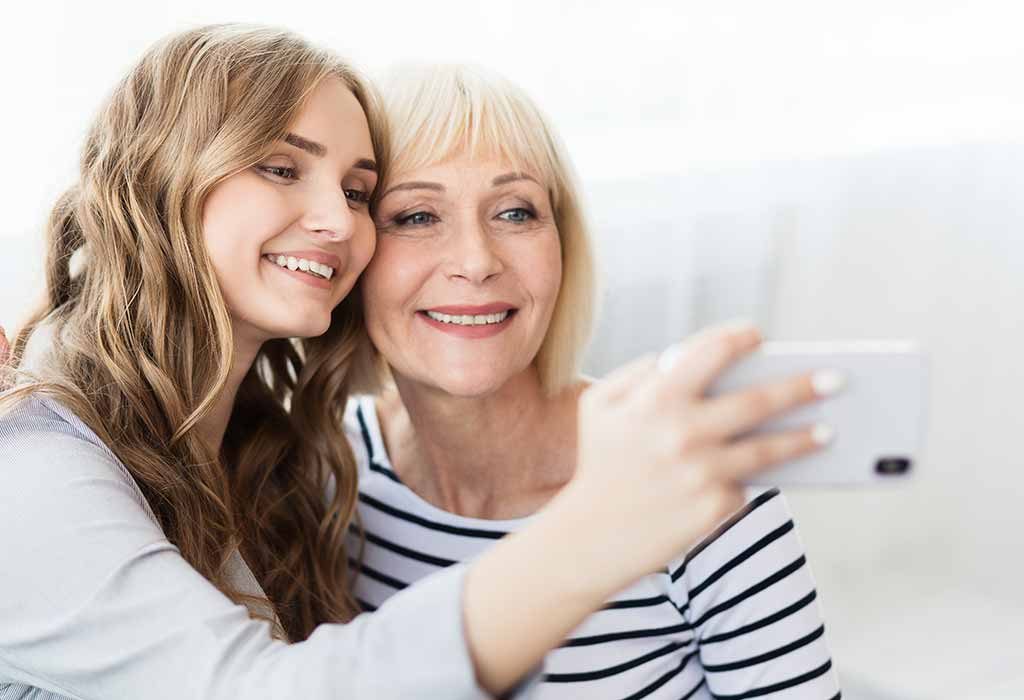 Life was extremely busy. My son Ryan was 2. He had just started school. The joint family kept me busy with buzzing activities in and out of the house. Days just passed by running behind my baby and keeping up with the demands of my pleasantly big family. There was less time to visit parents. My mom called often but most of the times I told her I would call her back which i forgot. I took them for granted, visited them less and hardly called. My dad told me to call once in a while and just say hi. One night my brother in law got hurt while he was walking towards the washroom. He hit his face on the cupboard and started bleeding. We rushed him to a doctor for first aid and decided that in the morning we would take him for advanced ultra sounds and x rays to ensure he was perfectly fine. The first thing in the morning we took the required appointments and along with my husband we went around various doctors and pathologists. As we were in an orthopaedic clinic my mom called. As usual I told her that I would get back to her but she insisted I listen to her for a minute. I was in a haste so I told her to hurry up. She informed me she just got dignosed with breast cancer. My heart skipped a beat and the world that moved so fast collapsed. I broke down and sat on the ground. My husband kept asking but I could not answer him. As if, I was tongue tied. I wanted to speak but could not. It was unthinkable. I didn't know what to do. There were bad thoughts that made no sense but preoccupied my entire being. We rushed to my mom after we made sure my brother in law was fine. I had to be strong. My husband kept cheering me up and explaining how my strength could reinforce my mother's spirits.
How could such a horrible thing happen to my mother. She led such a healthy life. She practised yoga, ate a balanced diet and never indulged in worldly pleasures of eating out or drinking. There was certainly a mistake, I told my husband on the way. We should definitely go to a more advanced lab and get her retested. I could not help but panic. My younger brother Gaurav was broken. He wasn't able to cope up with the situation. My dad put up a strong face but I was deadly sure that he must be scared to death. I couldn't wait to reach home and hug my mother. As I reached she was occupied in cooking lunch. I simply went and hugged her. She acted so strong. She did not cry which made it more difficult for me to hold back my well of tears. I promised myself I would not cry and together we all shall overcome this crisis. Immediately all of us sat and chalked out our plan. My dad suggested we get her operated by a known oncologist in Indore, her hometown. According to him she would be in comfort zone and would be able to recover soon. Unanimously we agreed and without wasting time flew to Indore. She was operated upon successfully. According to the doctors the tryst had just begun. The surgery was a simple procedure. The chemotherapy and radiation sessions were the obstacles which my mother had to go through to be perfectly fine. It would take a year or more till all the procedures would be over. I decided to be there no matter what. My mother insisted I go back since I had a 2 year old child at home. But with the unconditional support of my mother in law I knew I need not worry. I just wanted to focus on her well being. The thought of being away from her was unthinkable. I stayed with her for 20 days after her surgery. I didn't want to leave her even for a minute. When I wanted to cry I would take a walk in my nani's garden. I would thereafter wash my face and be with my mom. When mom was fine and independent I decided to come back. My nani and mama were there to take care of her now. In another 10 days she would come home and we would continue her sessions here.
Once home her chemotherapy started. She started losing her hair. One day I visited her with Ryan who got scared because now she almost had no hair on her head. She felt embarrassed and asked me not to get him next time so that he remembers her as the prettiest nani he could have. I assured her how this phase was temporary and it shall soon pass. She would soon be her beautiful self with all fresh blood flowing inside her. I cannot forget the chemotherapy. She underwent extreme pain in all the 8 sessions. Later on we gave her pomegranate juice to revive her energy. After 5 months her radiotherapy began. She had to undergo 32 sessions. In the days when I accompanied her it was difficult to sit amongst similar patients who had their head scarfs to hide their baldness. Me and my brother were traumatised by the entire scene and hated our beautiful mom being amongst them. We cried in the parkings, but joked around with mom. We pretended to fight like old times to cheer her up. Her body was fragile and weak with so many things going on her at all times. She was unrecognisable but her will power kept up her spirits. Soon she was cancer free. The doctors declared her fit to lead a normal life.
10 years have passed and by the grace of his she's healthy and happy. But even today I cannot forget the fear I experienced of being away from her. I try to visit my parents as much as I can. I try to be considerate and patient with their emotional needs. My husband encourages me to be in constant touch with them. There is no other priority when my mom needs me by her side even for trivial events like kitty parties and satsangs at her place. I try to keep my parents' above all. Her illness shook my being. I became mature, independent and responsible. I also understood that parents cannot be replaced. Their presence is like a breath of fresh air in our lives. Whoever may come and go in our lives, we cannot take them for granted. For it is them, who love us unconditionally and expect nothing but our time in return. They are our First love and shall remain so till our last breath.
I understood the value of my parents in a difficult way but every body reading this blog should promise themselves to spend quality time with parents. Believe me! Nothing is more satisfying than putting a smile on your mommy and daddy' s face. God bless our parents!
Disclaimer: The views, opinions and positions (including content in any form) expressed within this post are those of the author alone. The accuracy, completeness and validity of any statements made within this article are not guaranteed. We accept no liability for any errors, omissions or representations. The responsibility for intellectual property rights of this content rests with the author and any liability with regards to infringement of intellectual property rights remains with him/her.