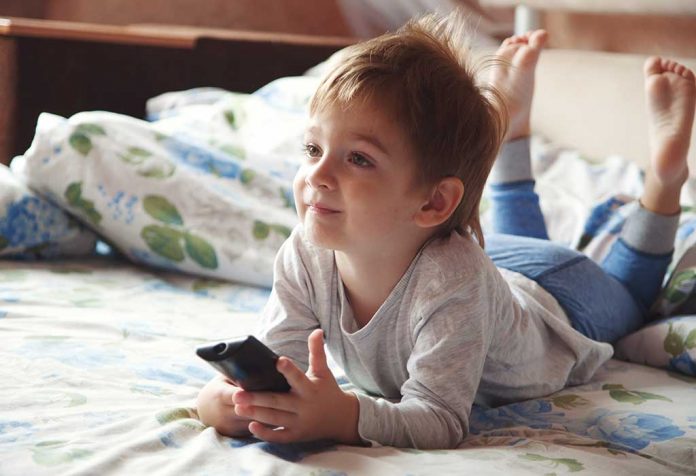 Screens are such an important part of our lives, aren't they? I know my kids are happiest tucked in bed, gorging on a bowl of cheese popcorn, watching a Disney movie on a Saturday night. It's the one major indulgence that they look forward to all week long! It's also the two hours I have for some 'gossip-with-the-girlfriend' or 'want-to-cuddle-with-the-husband' time! That said, I can't have them like sitting ducks watching the screen endlessly! The key is therefore – limitations! I'm not saying that I am an expert, but there are a few plans that my family, including my kids, have come up with to stay in sync with the times today without losing out on our sanity.
7 Rules to Limiting Screen Time
You can always come up with your own rules to limiting your kids' screen time and be as creative as possible. Here are 7 rules that work best in our family and have helped us limit screen time considerably.
1. Never Rely on a Screen to Be a 'Soothing Device'
Big mistake! Don't make it. While it's very easy to fall prey to this, it's like gratifying a child for a tantrum. Once the child knows that the iPad is tucked away snugly in your purse, be assured, your child will ask for it. What follows will probably be relentless badgering, which you will find yourself giving into because of the inconvenience of timing, the need to get on with your work or simply because you can't handle the tantrum. Then, there will be seconds and thirds and just like quick sand, you'll get sucked in, battling for life! In my experience with my two kids, I've always won them with distraction or plain, ignoring!
2. Allow Kids to Watch Age-Appropriate Shows
This is something we lay emphasis on! More than the time they spend watching shows, I'm particular about what my kids watch. As a family, we like to choose something that is educational, entertaining and most significantly, developmentally appropriate.
3. Actively Watch Alongside Kids.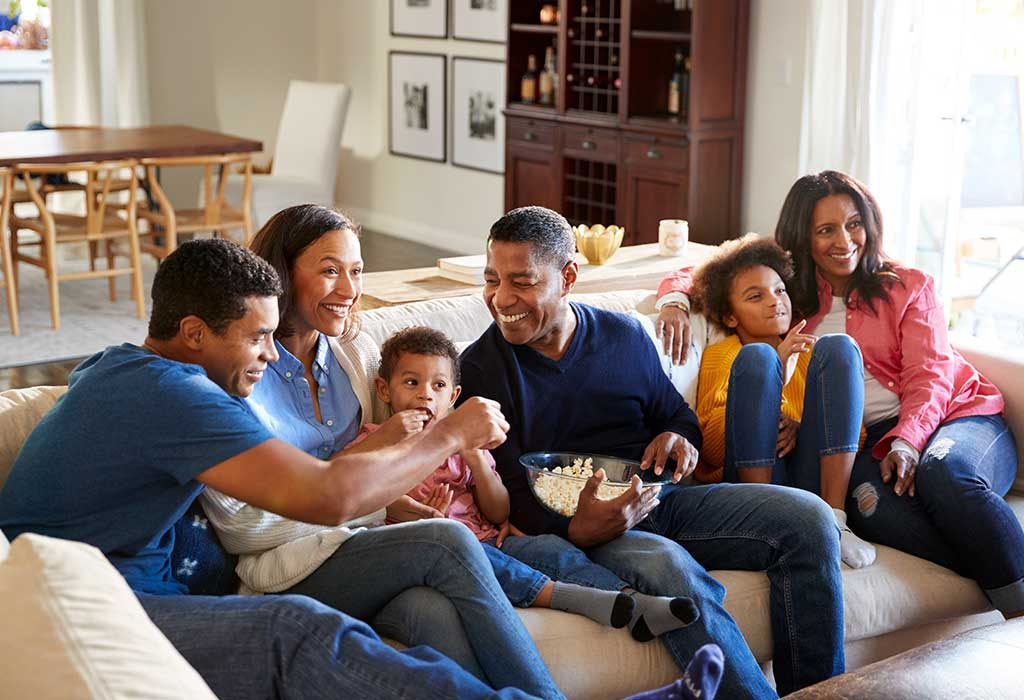 We've turned it into a huge family experience, bringing in daddy, the cousins, the friends or whomsoever wishes to join in!! Being able to discuss the movie, critically analyse the events as they unfold, and discussing the protagonist and antagonist, there is great opportunity for post-viewing interactions. This makes it positive and fun, while also developing some great thinking skills in kids.
4. Have a 'No Screen Day'
A day set aside for zero screen time is a wonderful opportunity to consciously bond. As FirstCry extends this phenomenal idea to many parents across the country, I cannot endorse enough how it works beautifully within the framework of discipline for my family. While the entire agenda as visualised by FirstCry is to spend a 'No Screen Day,' I love how it offers my family ample time to do nothing, yet everything! Together, we bake, create art pieces, experiment with bubbling volcanoes in the kitchen or just sit and play a game of Battle Ship. As it's a rule that's been in place since the kids are going to school, it's been accepted without any resistance by the kids.
5. Warn Kids About the Consequences of a 'Meltdown' When the Time is Up
This for me is extremely significant! While I allow them TV time in moderation, I've had occasions when a tantrum ensues as soon as the designated time is up. On one such occasion, my husband and I disconnected the TV connection for an entire month! It was, surprisingly, not so tough on the kids. The boredom taught them to enjoy their time together as siblings. Also, the kids have learned to switch off the TV when asked to do so.
6. Do as You Want Kids to Do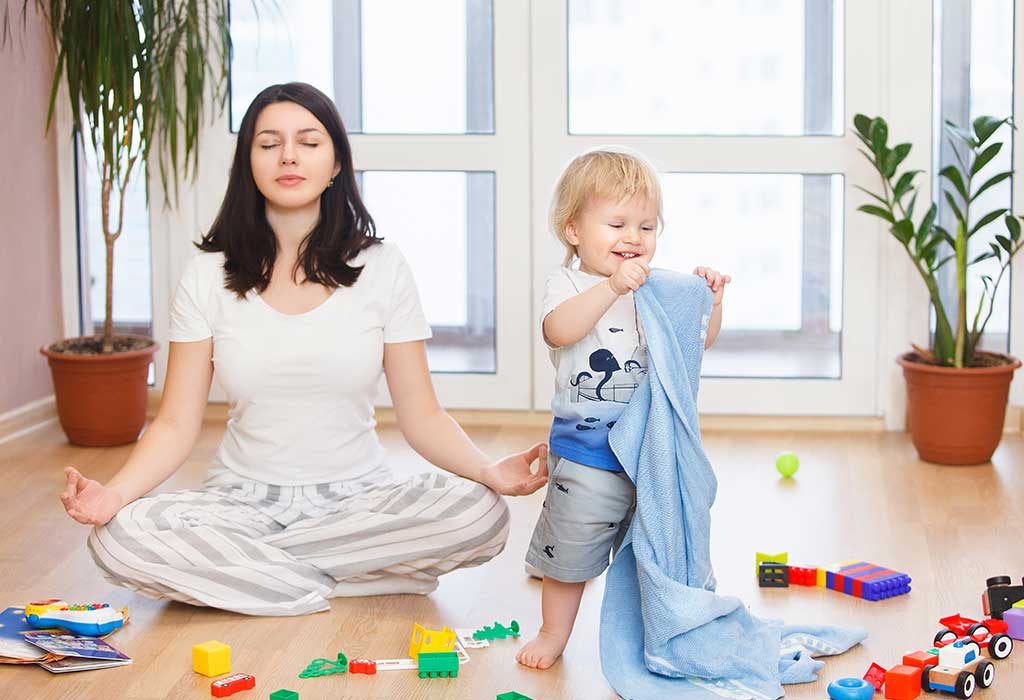 This probably is the most difficult thing that my husband and I have had to do: PUT DOWN OUR OWN SCREENS! Honestly, like all other things that we hope our kids will learn from us, this one also has to be practised. While I confess that it's most difficult for me to do, I am becoming better at not succumbing to look at my phone to fulfill every second of my boredom. If my kids find me looking down at a screen constantly, how can I expect them to stay away from it?
7. Stay Active
This is the most significant aspect for us in keeping the kids away from screens. Sure, it takes a lot from us, but as a family, we believe it's worth it! Filling the day with meaningful activities, a trip to the playground, a visit to the pool, a little reading, mindless dancing; all of these leave them no time to lean towards screens. I've also invested in some worthy DIY and learning kits. One we particularly enjoy is the Intellikit from FirstCry. Panning various age groups and themes, I find these to be a goldmine for kids and a great means for my kids to stay occupied.
With these rules in our lives, we have learned to embrace technology sensibly. I appreciate the value that electronics provide our children with and how they help our kids advance with minimal involvement. However, the benefits of 'no-screen time' are unparalleled. As a family we have embraced the time we have now pursue and explore our interests, the opportunities for kids brains to develop and most of all, allows us to reconnect. I've also witnessed increased social interactions by the kids and overall, a more calm demeanor. Take the No-Screen Day pledge here, and see a difference.
Disclaimer: The views, opinions and positions (including content in any form) expressed within this post are those of the author alone. The accuracy, completeness and validity of any statements made within this article are not guaranteed. We accept no liability for any errors, omissions or representations. The responsibility for intellectual property rights of this content rests with the author and any liability with regards to infringement of intellectual property rights remains with him/her.