Healthy Lifestyle Post Pregnancy: Happiness Commandments for Cheerful Mothers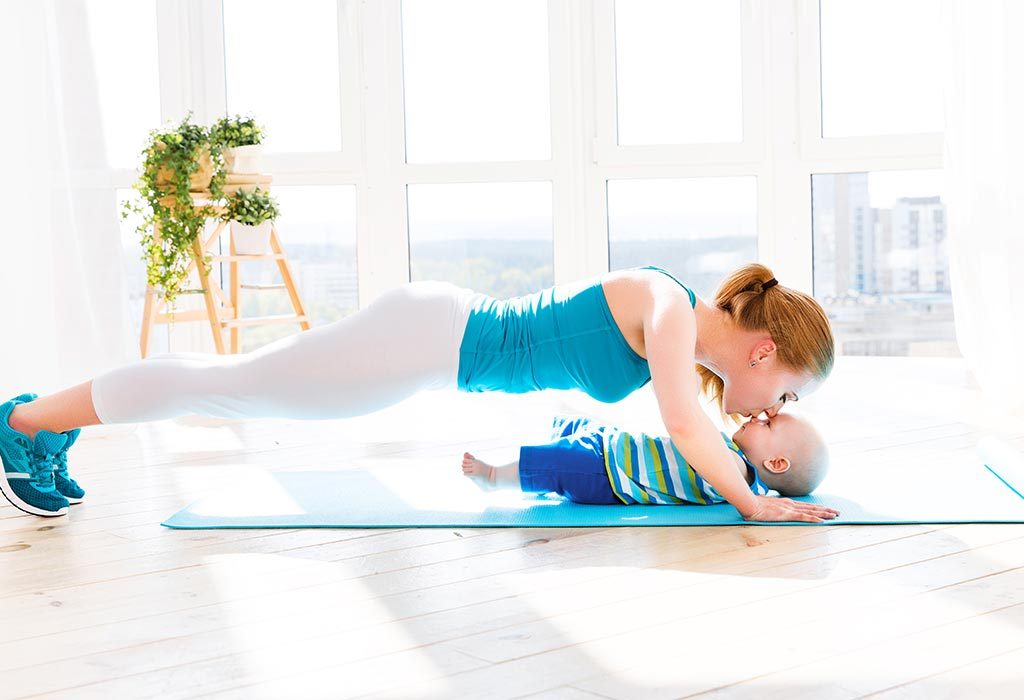 Healthy lifestyle post pregnancy is a must just like the way it was during pregnancy – in fact, I should say healthy lifestyle is a must no matter what. We look for excuses and cheat meal options just every other second and we always say that our body is craving for it. So here are a few healthy options to get back to a fit body and soul.
1. Have a Set Routine
Kids and a routine might sound crazy, but if you yourself start following a routine like an approximate time to be up, get your breakfast and do other chores and a set time to be sleeping, even your kids will slowly revolve around that routine. This will give you time for yourself and keep you mentally happy.
2. Meditate
Not asking you to chant or do any religious mantras, but if you wish to, why not? Five minutes by the clock just focus on positive energy and thoughts. It will give you such a positive feel through the day that you would achieve more than you thought you could.
3. Eating Healthy
This is something we all have the hardest time following, and the excuse of cravings take us to the next level and then there's no looking back. I swear by drinking hot water with carom seeds, Mint and black cumin water which helped me reduce all the pregnancy weight both times. Reducing carbohydrate intake and increasing protein intake has been another boon that gives more energy in general to carry out tasks at home. So yes, do try the same as it might be as beneficial to you as it's been for me. Munch on chocolates too, but just one big chunky square so that your cravings are well under control. Increasing fibre in the form of oats, fruits, and sauteed veggies will make life so much healthier. Recipes are endless when it comes to yummy healthy food. So say yes to a healthy lifestyle by making minor changes.
4. Drink Water
Increasing your water intake can make things so much easier in terms of good health. The constipation experienced by many due to breastfeeding is controlled. It regulates your unhealthy eating and increases your metabolism, plus adds all the glory benefits it has for the skin.
5. Exercise
How can we forget the most crucial aspect to healthy living? As a mom you have enough on your plate, but that necessarily doesn't count as exercise. Divide you exercise routine into basic 15 minutes in the morning and 15 minutes in the evening. It doesn't have to be heading off to gym, but just a basic walk or stretches or abdominal curls which you can plan as day-to-day activity. 15 minutes by the clock don't seem so stressful and those 15 minutes make it all worthwhile.
6. Sleep
Get as much sleep as you can. A wink here or there matters. It keeps the mothers active as well as calm, otherwise you never know how many times a day your temper might boil. If you have someone who can take care of the baby for a while it's a boon; you can just take a wink or a power nap and you ll be refreshed.
7. Hobby
Try doing something during the day which you like. Be it reading a page of a book, or drawing or listening to music or watching your favourite episode. Do what interests you and you enjoy that will keep you positive happy, and you'll be happier to look after your children with a genuine smile on your face.
Disclaimer: The views, opinions and positions (including content in any form) expressed within this post are those of the author alone. The accuracy, completeness and validity of any statements made within this article are not guaranteed. We accept no liability for any errors, omissions or representations. The responsibility for intellectual property rights of this content rests with the author and any liability with regards to infringement of intellectual property rights remains with him/her.