8 Baby Products That Makes a Modern Mom's Life Easier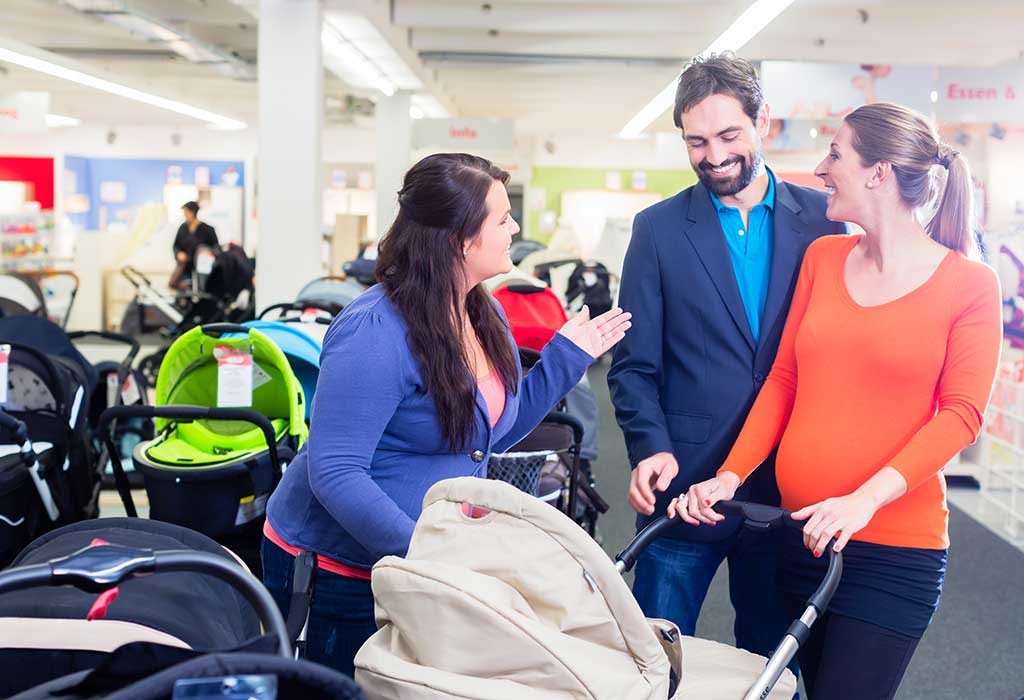 Firstly, congratulations to all you new mommies out there. I am sure you are thoroughly enjoying being a mom. But it's not always easy. Being a new mom can be overwhelming and handling a tiny human can be daunting for anyone. I was in the same boat a few months ago. That's not to say I have perfected mommyhood, but along the way I have pocketed some wisdom.
My husband and I have always believed in simplicity. Our endeavour was to raise our child with as little gadgets and gears as possible. But quickly I realised that some of these things are super helpful in making our lives easier. I hope reading this helps other mamas too.
1. Stroller/Prams
The baby's stroller has been a godsend for me. I got it as a hand-me-down from my cousin and it is by far the best thing I have got. Strollers are not just for parks and malls, I use it even at home when my baby gets fussy. He even falls asleep in it. Most kids love motion so I'm sure it would be used quite often. A word of caution; do not let your baby lie in the stroller for long hours, unless the seat fully reclines.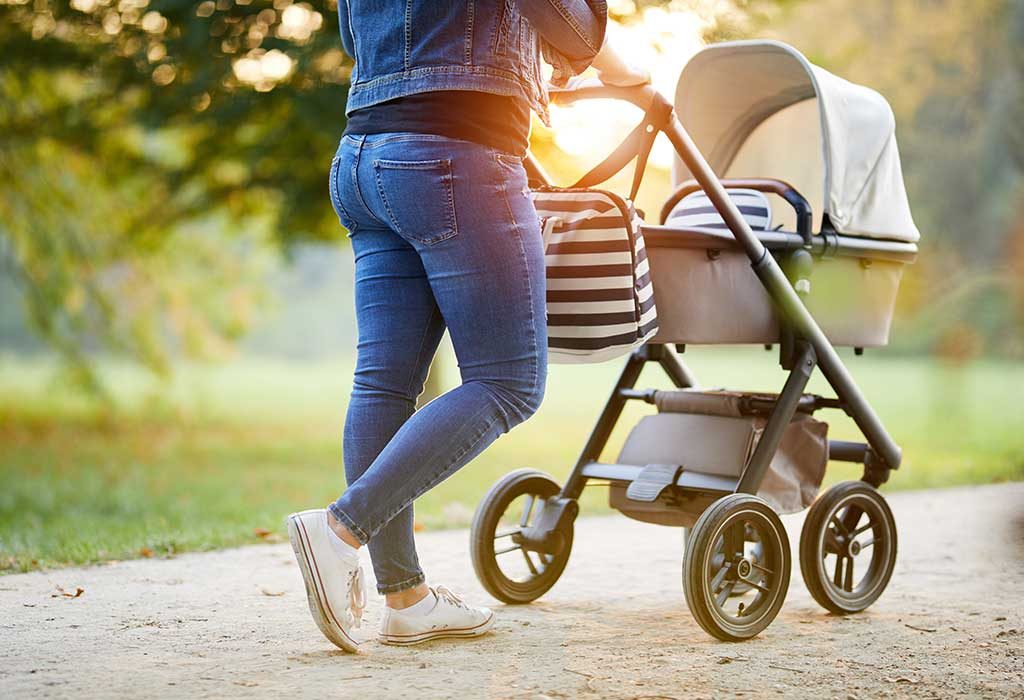 2. Rocker
I know many people can do without it. But for me, it's something I use every day. I don't keep my baby in the rocker for long hours. He sits mostly in a semi-reclined position and loves to see the world from a different angle. It also makes bottle feeding super easy, especially when you are alone and have to prepare formula milk in between feeds. It has also come in handy now that he has started solids.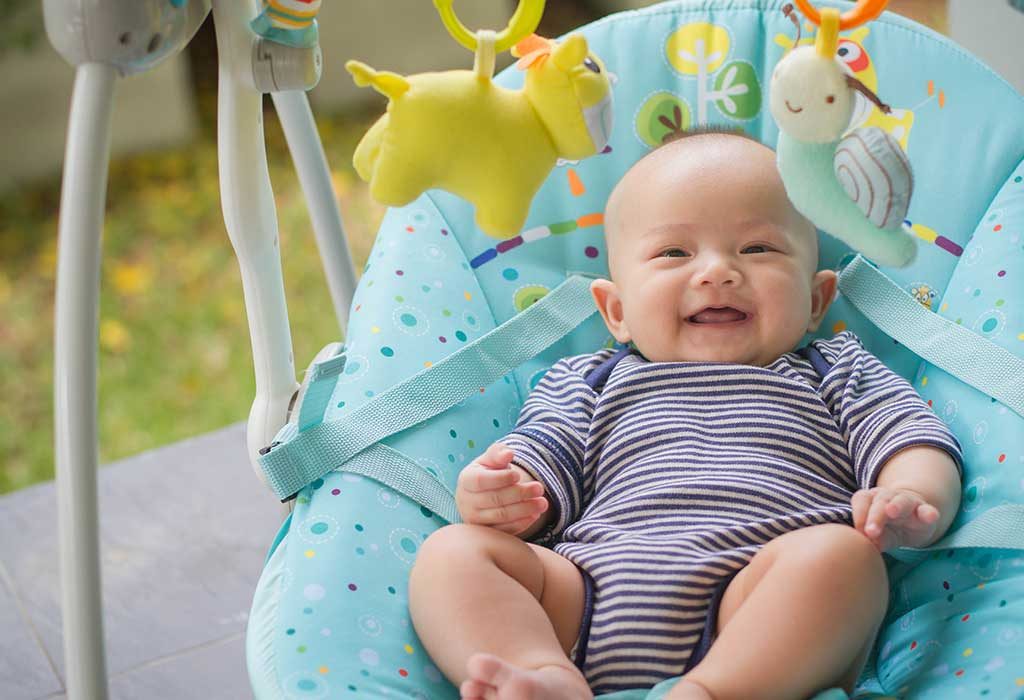 3. Play Gym
This is one of the modern inventions that I am truly thankful for. We bought the baby gym when my baby was 2 months old and he plays with it EVERY SINGLE DAY. He is now 8 months old and still isn't tired or bored of it. I honestly feel this was value for money. When buying a play gym, make sure it has got many features, like music, light, interesting and brightly coloured hanging toys, etc.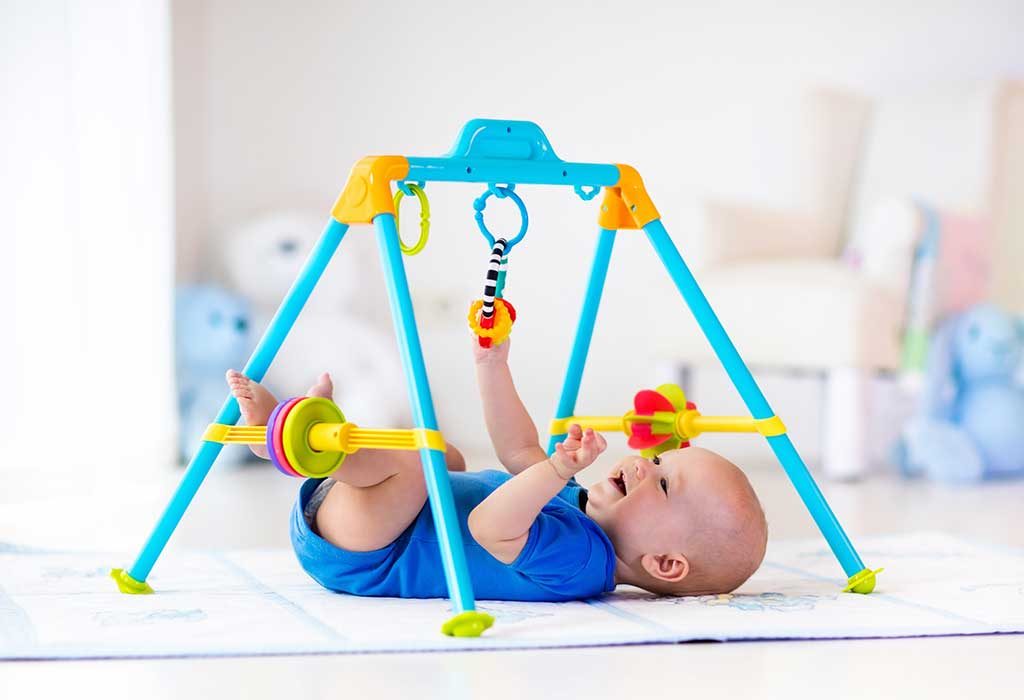 4. Diaper Bag
At first I thought I could do with a normal backpack but when I had to dig up a hole to get one wet wipe, I realised I needed something more organised. I no longer forget things when we go out because there is a specific compartment for everything. It has made my life so much more organised. I don't have to take hundreds of other things out to get the one thing I need from the bottom of the bag!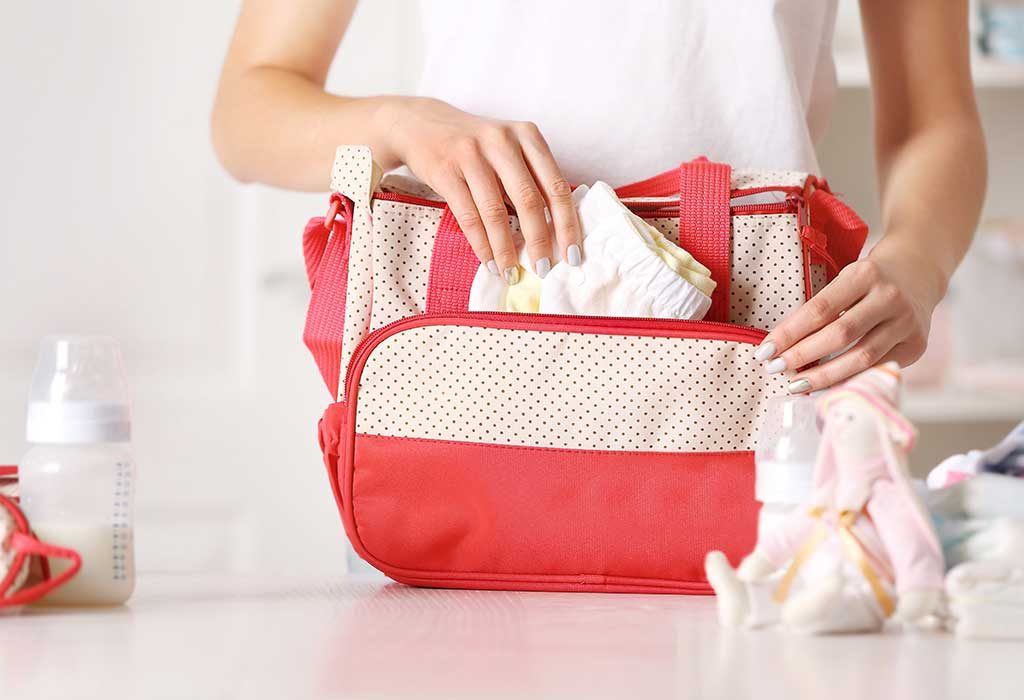 5. Mattresses With a Mosquito Net
One thing that all brave mamas are afraid of is mosquitoes. One little red dot on our baby's cheek and we start thinking about dengue, chikungunya, malaria and what not – and rightly so! There are so many mosquito-borne diseases, that we can't be careful enough. Hence, the simple mattress with mosquito net is my favourite baby possession. I can be working in the kitchen while my baby sleeps soundly under the net. You can even carry it along when travelling as it is foldable and does not take up much space.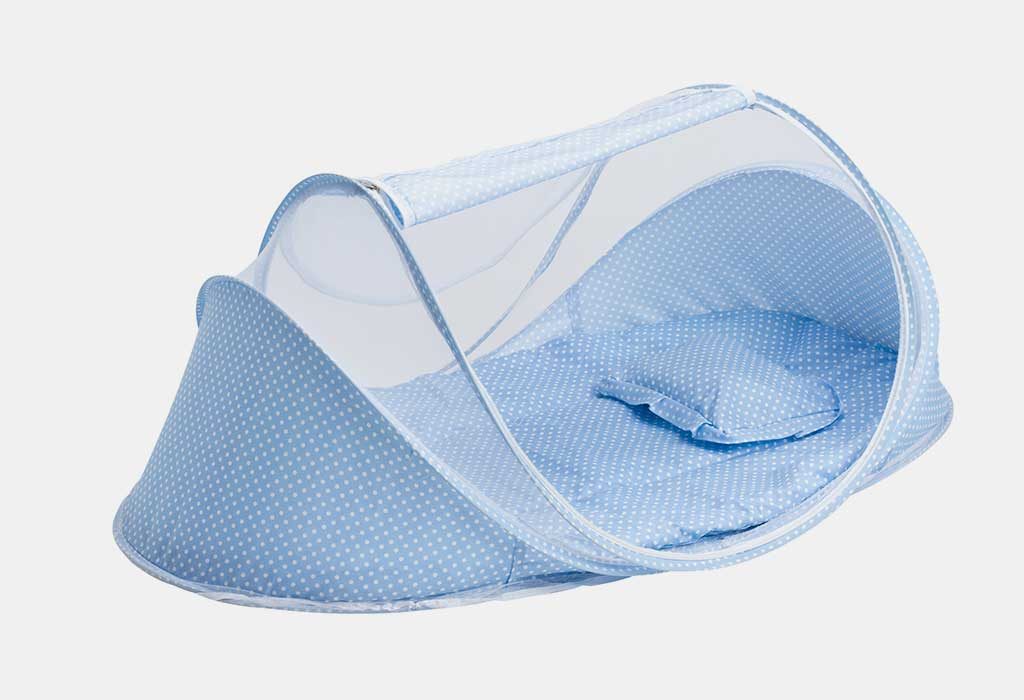 6. Milk Container
Taking the entire pack 1. Stroller / Pramsof formula to an outing sounded ridiculous to me but I had no other option. Until, I came across the milk container. Now, I carry just the amount I require. Other dry and powdered food items can also be stored. If you have measured the right amount in each box, all you have to do is pour the formula in the bottle and add water.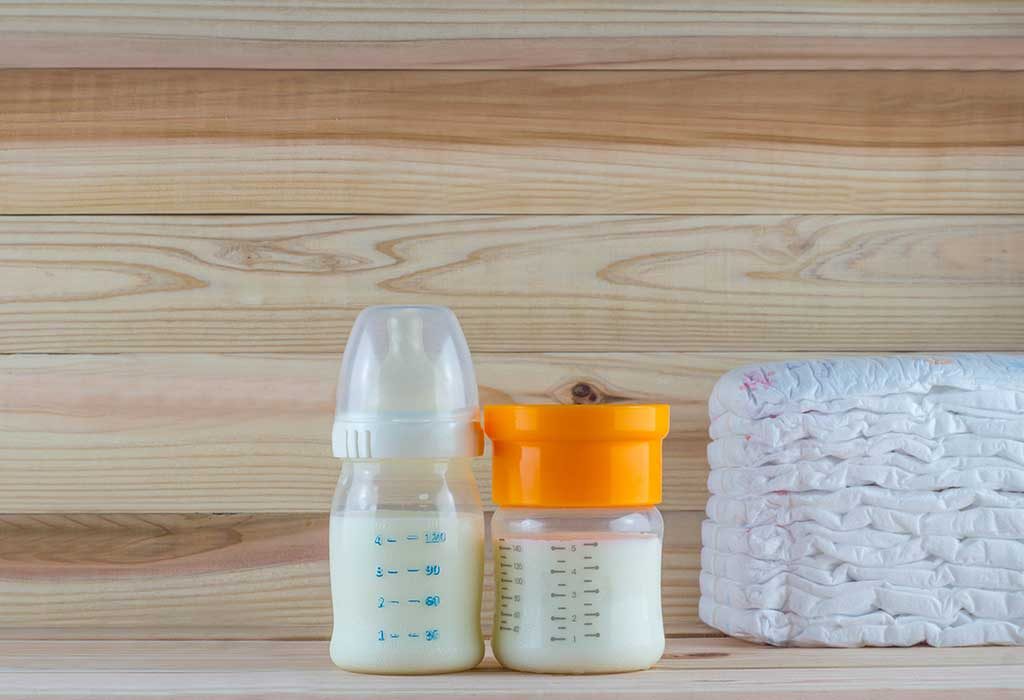 7. Wearable Blanket
Have you been in a situation where your baby is crying because she/he wants to be carried and rocked to sleep? You scoop up the baby, hold him lovingly and wrap the blanket around him. After 2 minutes, you notice that the blanket is all over the place except on your child's body. Or it can be all bunched up on your baby's chest! A wearable blanket saves you from this hassle. You can carry your baby freely without frequently checking if his feet is peeping out of the blanket.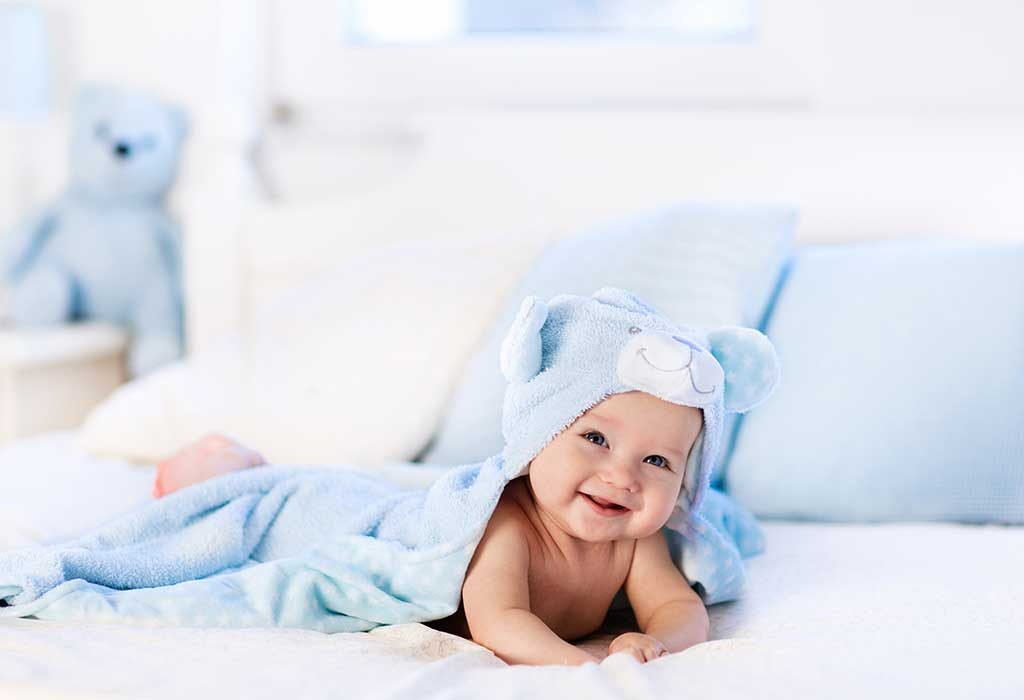 8. Bed Protector Sheet
I want to thank the person who invented this sheet. I can't imagine what I would do without it. I wonder how many sheets I'd have to wash, if not for this sheet. It is so convenient and useful. Gone are the days when your baby would accidentally poop on the bed and you would get a mini heart attack. Just place a protector sheet underneath and you'll be free from any worry! It also works as an excellent changing mat. It is lightweight and soft which means, you can carry it wherever you go!
These are the things which I feel I cannot do without anymore. Cheers to Mommyhood!
P.S: I have not mentioned diapers, wet wipes, etc., as they are essentials.
Disclaimer: The views, opinions and positions (including content in any form) expressed within this post are those of the author alone. The accuracy, completeness and validity of any statements made within this article are not guaranteed. We accept no liability for any errors, omissions or representations. The responsibility for intellectual property rights of this content rests with the author and any liability with regards to infringement of intellectual property rights remains with him/her.