From Caring Parent to Strategic Planner – The Transformation of a Working Mother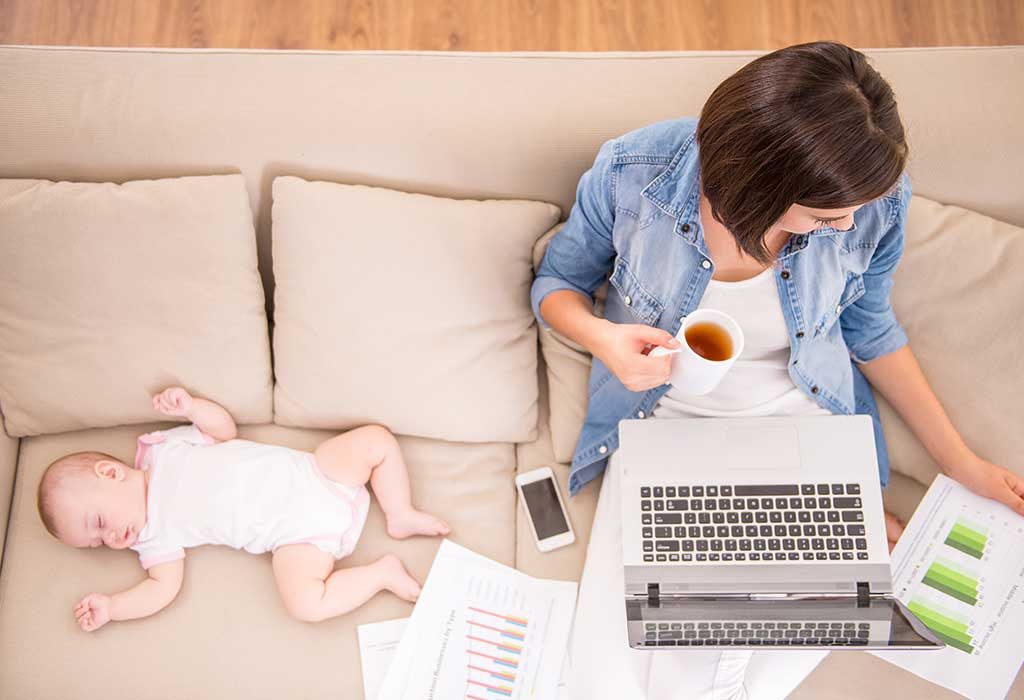 Traditionally, as per society, most women are bound to the role of being full-time mothers. However, women now have reached great heights in education and are much more qualified than they were a few years ago. Also, increasing inflation around the world has made it difficult for families to live a good life with just one salary. So, it has become a necessity for most mothers to take up further responsibilities and add to the income of the family.
Though women are climbing the career ladder and the number of women in the workforce is growing, today also women are struggling to make their identity on the professional front. Once a woman becomes a mother, she is considered as a non-fit candidate for most challenging projects at the workplace.
When I entered motherhood, I realised that I had turned into a multitasking woman with a lot of maturity and an ability to handle situations more wisely. As I had always been an independent woman, I never thought of becoming a housewife. My family and my kid have become my priorities, but my career too is very important for me. I believe that my family will definitely benefit from my working not only financially, but by developing my professional self, also bring about a better balance in the household. Also, kids see their parents as their role models so it becomes the duty of parents to do their best to be super dads and super moms.
Somehow a long break of more than 2 years made me lose confidence in ever returning to work again. Managing work and home altogether and living a parallel life of a mother and an employee made me shiver.
But confidence is something that we can build and change with proper guidance and with the correct mindset. Here I would like to give all the credit to my supportive partner who really helped me build the confidence to return to work again.
Finally, the day came! I was quite nervous as I was walking up the stairs of my office. Just an hour earlier, my hair had had its untidy "natural" mother look as I got ready for my first day after a maternity break. I put on some eyeliner and mascara to make my tired eyes look bright and a new dress without any special slits completed my transformation from a mother to a professional. On entering the office, I saw the familiar professional atmosphere with people all around busy completing their assignments. It was as if I'd slumped on a street where I once lived. Almost everything stayed the same except me. My morning started before everyone else and my nights ended after everyone else.
The biggest challenge in going back to office was not the hard work, managing the pressure and meeting the deadlines – having a kid keeps you well trained in these skills rather it was how life was keeping me always on my toes. Going back to work when you have a kid is like continuously running on a treadmill. Now, time became my most valued currency, too rare to waste.
I just get a few waking hours with my kid in a day and this makes me carve out a big chunk for pure play. That's when the every other work is forgotten and you live the happiest time of the day.
The biggest challenge of being a working mother is the morning challenge:
Getting the kid ready for school, making sure the lunch of both kid and the spouse are packed, his teeth are brushed, make him bathe, make him eat breakfast, he learns how to bring his own plate to the washbasin, and putting on his own shoes, and then getting myself ready for work all in one and half hour because I can't be late and my kid doesn't understand office rules.
Balancing motherhood and a career is no easy mission! Here are a few tips for the working women who also want to be a successful mother:
The key to lead a happy life is to effectively manage time. Give equal importance to job, family and your own personal interests and commitments. It's just that you have to learn to set priorities.
Decision to restart the career should be yours. You should not impose anybody else's decision on yourself making your family's life an exhausted one.
Feeling guilty for not giving time to your family will never help you. Working mothers already manage a lot of things, so the kids, their partners, parents, boss and colleagues provide the best support possible. But, still many times trade-offs will be there. Rather than feeling guilty, seek more help from them as and when required, you may request other members to share responsibilities of the household work. This will really make your life easier and manageable with no stress.
Keep some time and energy aside for yourself and for your family.
Find your passion – choose the work you love to do and simultaneously focus on quality, not the quantity to be emotionally healthy.
Be present in the moment you are living in right now. Be focused and give your best. Do not mix your personal and professional life. Leave all your professional worries at work and personal worries at home.
Stop caring what others will think- worry only about the people who oversee your work. Know your goals and results and be confident in them. If you are achieving your goals and doing your best, then unwanted worrying will just add stress to your work life and will hamper your personal life at home.
Ask your kids how they feel and let that be your compass. If they are happy and well adjusted, then what is there to worry about?
Let your kids in on your decision. When you have given commitment at work, make your kids learn that there are times in life when nothing can substitute hard work.
If you're a working mother, then you also probably have these things in mind that "I am missing valuable moments of my children", "I should be spending more time with them", "I feel guilty for leaving my family when going to work." But interestingly working mothers have a lot of positive influence on their children and understanding this can really help eliminate this feeling of guilt.
A study has been done by Harvard University. They interviewed 50 thousand adults from 24 countries and came to the following 6 conclusions:
Children of working mothers are more self-sufficient and independent.
At school, they have better performance and are less prone to depression or anxiety.
They are up to 4.5 times more likely to be entrepreneurs.
33% of children in supervisory positions have working mothers.
They will be more willing to complete a higher education degree (graduate, postgraduate, etc.), compared to children whose mothers do not work.
Children of working mothers tend to be more trustworthy, responsible and successful adults.
This blog is dedicated to all sleep-deprived, overwhelmed working mothers, you are just awesome. Remove the guilt, stop worrying and whether or not you miss an event at your kid's school – remember that your children will still love you as they do not need a "perfect" mother, they just need their mother!
Disclaimer: The views, opinions and positions (including content in any form) expressed within this post are those of the author alone. The accuracy, completeness and validity of any statements made within this article are not guaranteed. We accept no liability for any errors, omissions or representations. The responsibility for intellectual property rights of this content rests with the author and any liability with regards to infringement of intellectual property rights remains with him/her.