7 Hacks to Follow for a Safe and Healthy Pregnancy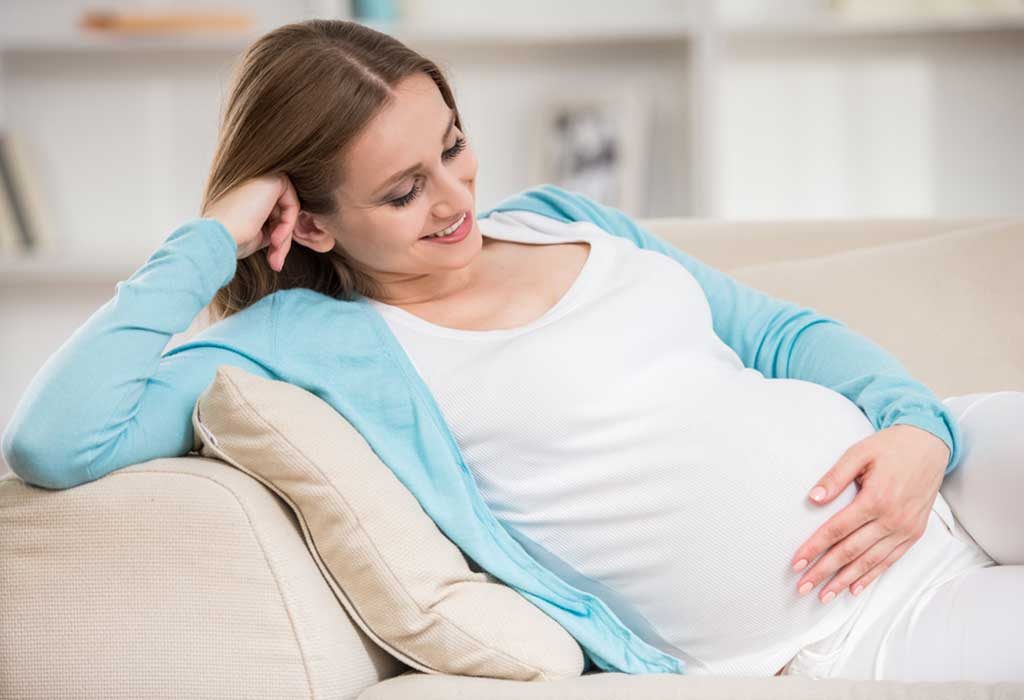 Congratulations! You are going to be a mom soon. Enjoy this period and make lots of memories which you can cherish forever. Don't think about the weight or your chubby cheeks. Enjoy your baby bump as you will surely miss it. But remember that pregnancy is a delicate phase and you need to be careful in everything you do. In this new phase of your life, you will be excited and scared too. But with some simple hacks, you can you sail through this journey and have a wonderful pregnancy.
1. Use pillows to support your back: Using pillows and cushions while sitting or sleeping can help you a lot. As per doctors, a pregnant woman should sleep on one side from her second trimester. While lying down, use a pillow to support your back. Use a pillow under your bulging belly, between your knees, behind your back and under your arm. It will help in levelling your body and making you more comfortable.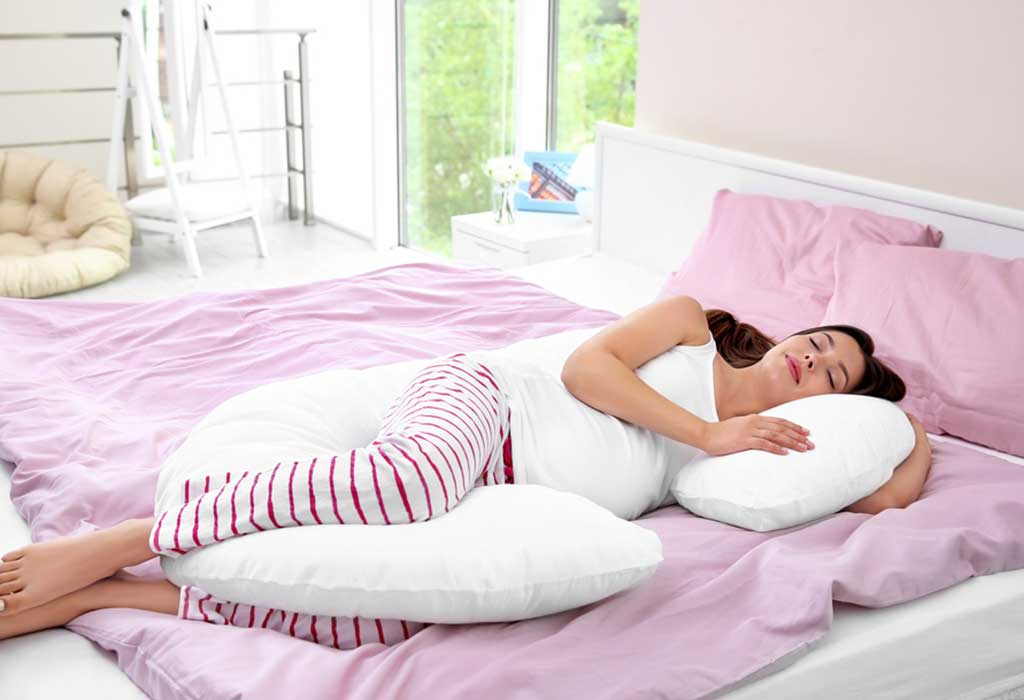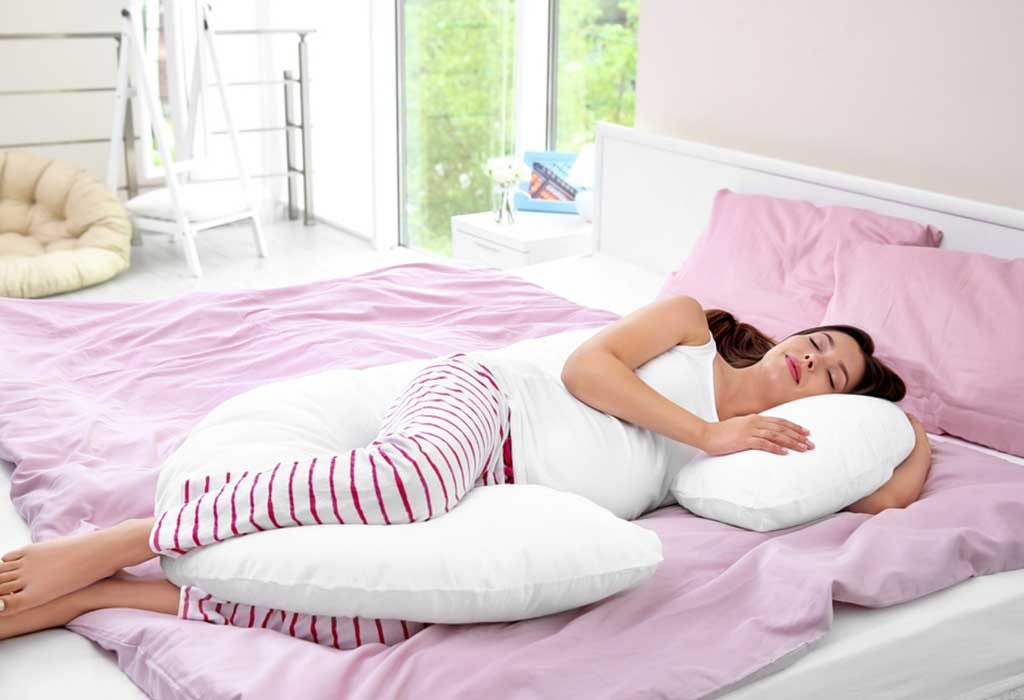 2. Avoid cushy furniture: Avoid sitting on the cushy sofa or bean bag. It will be difficult for you to get up without someone's help. It might also put a strain on your tummy and back while you try to get up. Sit on a chair that has good back support and place a small stool under your feet.
3. Buy only necessary clothes: You heard it right. You might be growing out of your clothes and perhaps want a new wardrobe, but wait, don't get tempted by a dress you see in a shopping mall. Don't buy too many clothes at once as you will get bigger every month. Buy 2-4 pieces every now and then, depending on your size. Also, don't throw away or give away your old clothes as you will be needing them once you get back in shape after delivery.
4. Stay hydrated: Drink lots of water during the nine months of your pregnancy. Although you might be visiting loo every and then and might want to stop drinking water to lower your frequent trips to the bathroom. But don't do that as drinking less water will dehydrate you and affect your health. Drink lots of water to get rid of stretch marks, urinary tract infection and pimples. You can also drink lemon juice or coconut water for a change.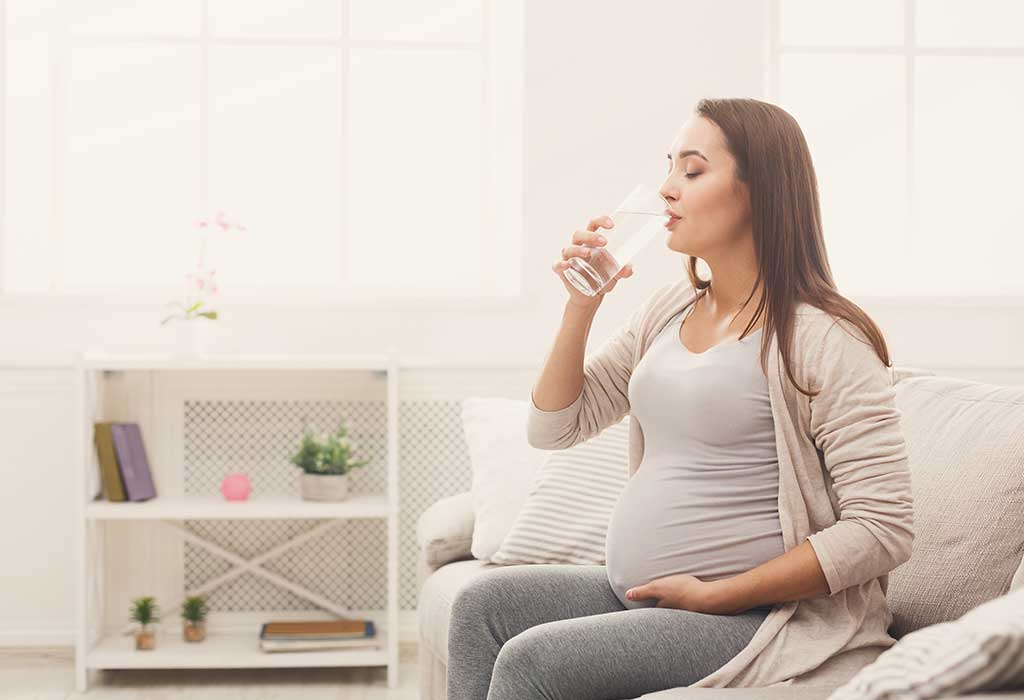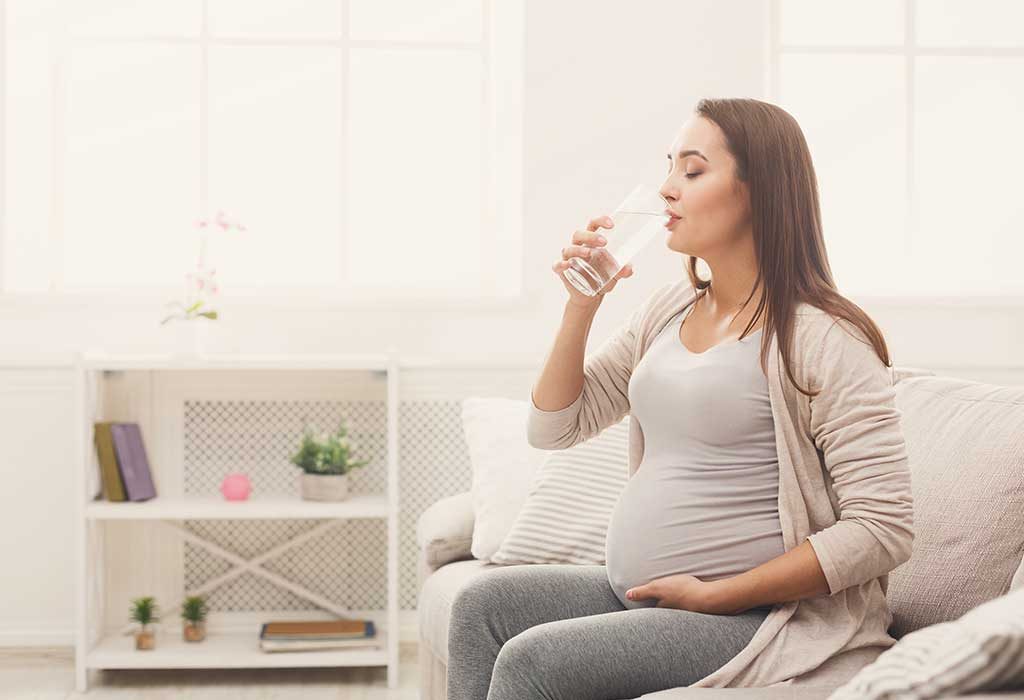 5. Invest in maternity wear: Maternity bottoms will be your best friend before and even after delivery. Go for common colours like black and blue in jegging, leggings & skirts. Your tummy won't be going in as soon as you deliver. So don't put away your maternity bottoms as soon as you head to the hospital. You can also opt for large-sized maxi dresses if your last trimester falls in summer. Later on, you can alter them to your size and reuse them.
6. Eat healthy snacks: Keep your 'healthy' snacks handy at all times. Even when you go to bed. You may feel hungry now and again, especially in your first trimester. So keep healthy snacks like dry fruits, biscuits, oats cookies handy. As your tummy will not be empty, you won't suffer from acidity and maybe you won't feel pukish all the time. Also, be aware of the new food allergies you might have.
7. Choose the right footwear: While pregnant, it will in your best interest if you keep your heels and wedges locked in the shoe rack. Wear simple chappals that do not have heels. Your centre of gravity will shift as your belly becomes bigger. Your entire body weight will come on your feet, which might lead to swelling and pain in the feet. So choose the right footwear and be safe. You can even wear sports shoes or orthopaedic footwear. These will provide a cushion to your feet. Also, check your size again before you get new shoes as even the feet grow bigger during pregnancy.
You will get bigger each day and may get pimples and pigmentation on your skin but remember you are carrying a life inside you which is a beautiful thing. Don't let the shape of your body stop you from enjoying this beautiful journey of your life. Follow your doctor's advice. Stay healthy and stay happy. And all the best!
Disclaimer: The views, opinions and positions (including content in any form) expressed within this post are those of the author alone. The accuracy, completeness and validity of any statements made within this article are not guaranteed. We accept no liability for any errors, omissions or representations. The responsibility for intellectual property rights of this content rests with the author and any liability with regards to infringement of intellectual property rights remains with him/her.