Feeding-Related Problems in Neonates and Infants and Their Solutions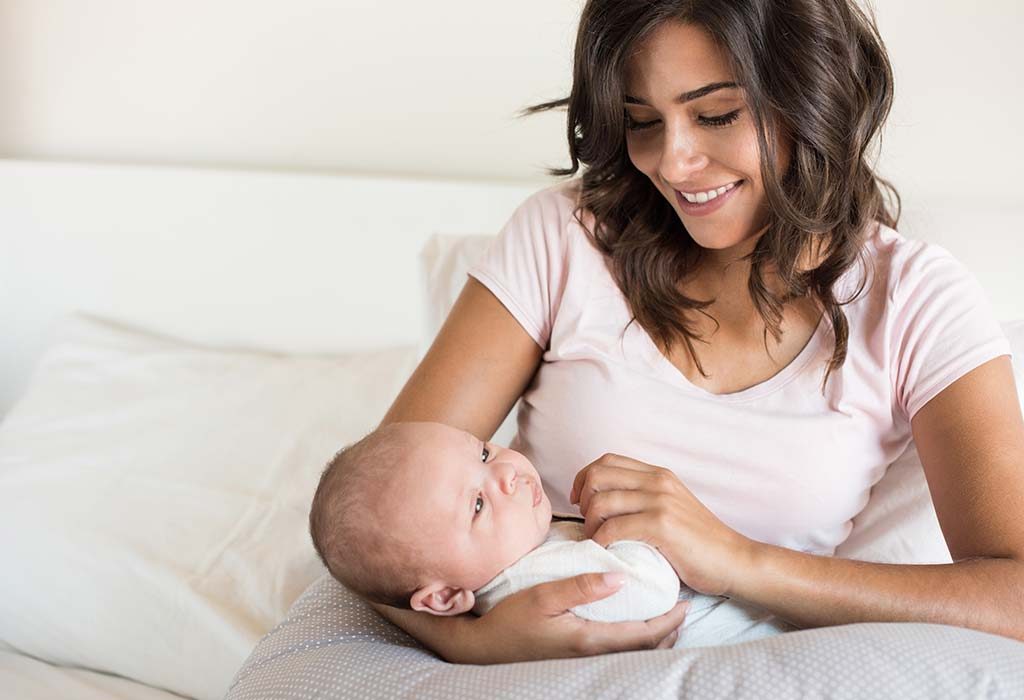 Breast milk is the ultimate source of nutrition for your baby in the first 6 months of life. The World Health Organisation recommends the initiation of breastfeeding immediately after birth within 1 -2 hours. In the initial days of feeding, related issues are quite common with the baby. These can be exhausting and emotionally challenging for a new mother. Neonates feed usually every 1-2 hours and have approximately 8-12 feeds per day. One of the initial problems in breastfeeding can be related to low milk output which increases the new mom's anxiety. The mother needs to be reassured in these cases that this is temporary and that gradually, the milk output will increase. As the baby suckles more, the milk let-down reflex is initiated wherein the Oxycontin hormone releases higher milk supply. In the initial days, the baby may need to be formula-fed if the breast milk output is too low. This can be done with a paediatrician's advice. The nursing and lactation assistant staff can help in top/formula feeding.Other problems can be related to improper latching of the baby causing nipple soreness and pain. This can be corrected by proper positioning wherein the nipple and part of the areola should be well placed in the baby's mouth. This can be achieved with help from the nursing staff and lactation experts in the hospital itself.Vomiting is another common problem in neonates and infants. This is because the valve at the junction of their oesophagus (food pipe) and the stomach is not well developed leading to back flow of milk. Overfeeding and swallowing of excess gas can also cause vomiting. This can be overcome by holding the baby vertically on the shoulder for 15-20 minutes after every feed and thus causing the baby to burp. Burping is extremely important for the release of gas. If burping doesn't take place, the baby can get fussy, irritable, and cry excessively due to discomfort caused by the gas. Excess vomiting, repeated forceful vomiting, bile-stained (green- or yellow- coloured vomit) are abnormal and need immediate consultation with a paediatrician.Colic (abdominal pain) is another common problem in infancy. If the baby is well-fed and healthy but cries excessively for more than 3 hours in a day and more than 3 times a week, then this is usually due to colic. Many theories have been postulated for the cause of colic, some of them being excess gas, an allergy to breast milk and so on. For babies with colic, a paediatrician may be consulted. They usually advise proper burping and some medicinal drops. These drops, however, should be given to the baby only following a paediatrician's advice.All these problems are temporary, and they disappear as the baby grows. Hence, it is important that new mothers are well-informed and aware of these problems and know the solutions to these. These can cause significant distress and anxiety to the mother which can be alleviated with the proper information, guidance, counselling and consultation with a paediatrician. Lastly, it is important to continue breastfeeding your baby lovingly and remember that this is a temporary phase. Wishing all the new mothers out there a happy breastfeeding period and blissful motherhood!!
Disclaimer: The views, opinions and positions (including content in any form) expressed within this post are those of the author alone. The accuracy, completeness and validity of any statements made within this article are not guaranteed. We accept no liability for any errors, omissions or representations. The responsibility for intellectual property rights of this content rests with the author and any liability with regards to infringement of intellectual property rights remains with him/her.