I Am Not a Lazy Modern Mom of Today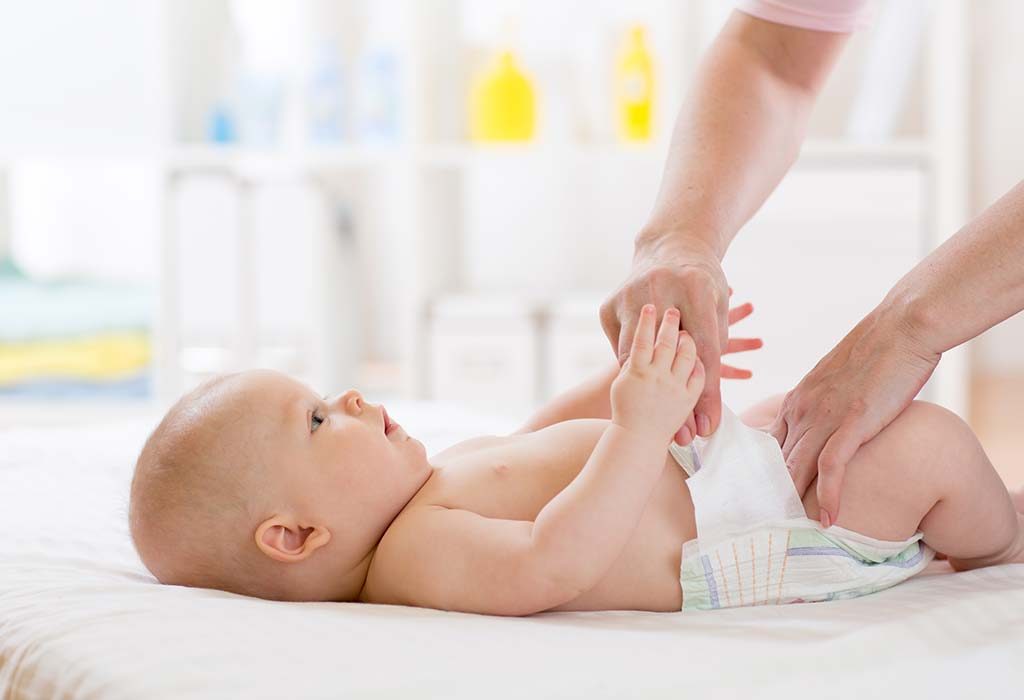 I use diapers for my baby, but I'm not a lazy modern mom. I do thousands of chores and keep on running around the home for the whole day.
When 8 months back, in January I delivered my baby, the first advice I got on was diapering. Doctors handed us our baby in a diaper and all the elderly ladies (our neighbours or my mother in law's friends or ladies of my own family) told me not to use diapers. I didn't understand why? Because to use cloth nappy outside the comfort of the home feels very unhygienic and also it was the winters to keep the new born open and wet. I asked the doctor if I could use diapers, he told me I can and gave me few tips-
Always change the diaper in every 4 to 5 hours, soiled or not.
Keep on checking it. If it's heavy change it. Or sometimes baby just pass a little pop with gas, if so change it.
Every time you change use diaper rash cream. Pat dry baby bum before putting on another diaper.
Use moist wipes or cotton to wipe (I used Luke warm water and cotton as those were the cold days of January).
I ordered several pack of new born diapers. I was very sure I'm going to keep my baby warm and dry. People kept in pouring their intelligence about how bad it is to use the diapers. They would say to my mother in law, "In our days we do not have diapers, but we raised our kids well..this is just the thing of lazy mothers of today who don't want to have extra laundry loads."
I'm sorry but I don't agree to this, at all. I know I'm not lazy. Using diaper to me is not about easing my work, but it's about the comfort of my baby. But how to make them understand without being rude or without making them feel offended?
They cursed the usage of diapers so much so that even my mother in law, who was earlier not against of the diapers was stopping me to use it now. This was making my baby uncomfortable, she was not able to sleep properly as she would pee during her sleep and I have to change her. I would change not just the nappies but the blanket, sheets, wrapper, and all her cloths as they all go drenched. All this frequent changing session was making her an all-time cranky baby which was unbearable.
"Mummy ji I am going to use diapers." I said to my mother in law. She gave me a shocking look and said, "But diapers cause skin irritation and rashes to babies.. everyone is telling so." I know I've to make her understand as they have never used it in life (because it was not available then) and so it is not her fault. I told her that frequent changing session is not allowing twinkle (my daughter) to have proper sleep. Deprived of sleep she is cranky all the time and not feeding properly. I also showed her the articles and videos on my phone regarding the diaper which says they are absolutely safe.
In the meantime my mother in law's younger sister who lives in USA but have came to India just to welcome the new member of our family, came inside and said, "Didi in USA nobody use cloth nappy, but babies are fine. And if you say these things were not present in olden days then there were so many other things which were not present in old days but are present and used today. We have gas cylinders now, we have washing machines, refrigerator, AC and most important, electricity. Don't they need to be handled with care and precaution? Cylinders can blast, there can be a short circuit, we can get shock, or anything else. But still we use it thou carefully. Anyways,diapers are still more safe and nothing like that, so severe will ever happen by the way didi, Do you want to go to the primitive age?" And she laughed.
Listening to her argument, my mother in law too started laughing. She went to the cupboard while she was still smiling, pulled out a diaper, applied diaper rash cream and put on the diaper to twinkle. After which twinkle slept peacefully. She was not cranky anymore. And soon in three months she developed a proper sleep routine, which is still followed by her.
P.S. This article is based on my real experience. I never noticed any problem using diapers. It is not that I never use cloth nappy. I have used diapers 24*7 uptill march after which we switched to cloth nappy during the day and diapers during the nights or while going out or depending upon the weather. Diapers are not the bad thing. Neither it means your household chores will get lighter, nor it means you will be left with ample of time to relax. But definitely you will get a little more time to enjoy with your family and your bundle of joy by ensuring that your baby is feeling joyful too.
Disclaimer: The views, opinions and positions (including content in any form) expressed within this post are those of the author alone. The accuracy, completeness and validity of any statements made within this article are not guaranteed. We accept no liability for any errors, omissions or representations. The responsibility for intellectual property rights of this content rests with the author and any liability with regards to infringement of intellectual property rights remains with him/her.