Common Troubles During Breastfeeding That No One Talks About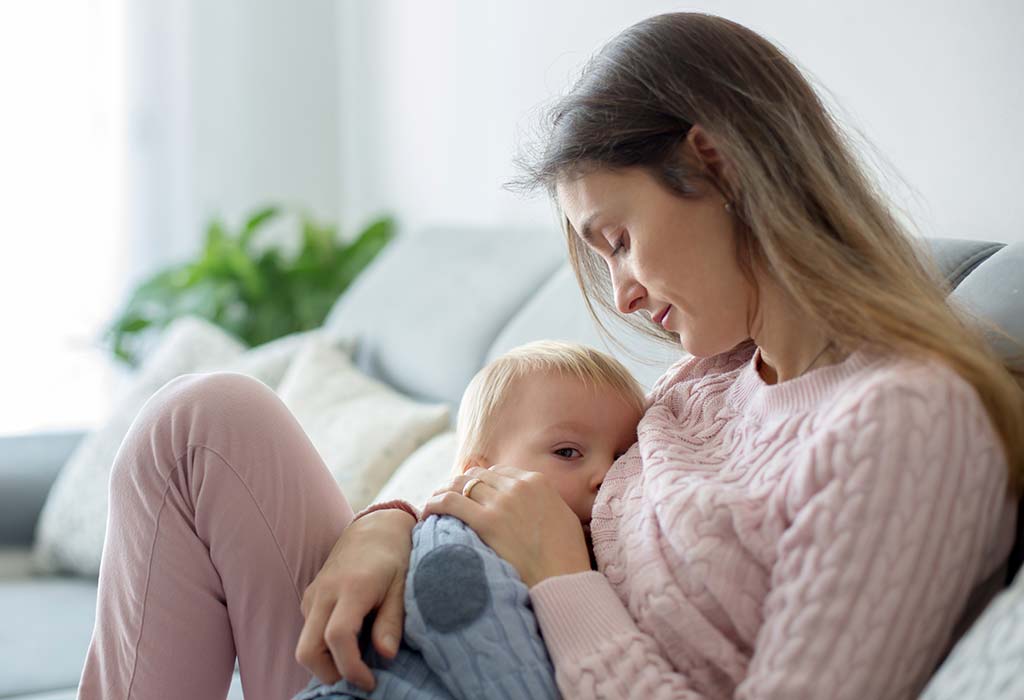 Being a mom to a 2-month-old angel, I was on cloud 9 on the day of my delivery. All my pain and crying stopped when I saw my little one. Mine was a vaginal term delivery, and she weighed 3.34 kg at birth. Things were pretty good and smooth till then.
Then came the session of breastfeeding. Being a doctor, I knew very well the importance of breastfeeding my baby soon after delivery. Like any other mom, my mind was prepared for feeding until the horrors struck.
Horror 1:
Being a first-time mom, my breasts had not yet started producing milk. It was a hassle from then, as she started feeling hungry soon after delivery and I couldn't feed her.
Solution:
It took 4-5 days for my breasts to start producing colostrum and until then, she would keep sucking and turning more irritable. As advised by my obstetrician and her paediatrician, we resorted to formula feeding in the beginning.
Horror 2:
One of my nipples was retracted, but that would pull off slowly with the help of a massage. But the real horror didn't end there – even though I was vigilant of massaging and oiling my nipples during the antenatal period, nothing actually seemed to be effective as I developed severe nipple cracks and fissures. To accompany that, I had unimaginable pain when the baby latched and sucked, along with soreness and bleeding. I literally cried through each feeding session, and within a day, breastfeeding became a nightmare.
Solution:
As advised by my obstetrician, I used silicone nipple shields bilaterally and applied nipple cream after each feeding session. It took almost 30 days for the pain to reduce, and to be frank, it hasn't completely healed yet.
Horror 3:
As I started finally started producing milk 3-4 days after my delivery, my baby stopped sucking! I believe that it was because she either felt that it was useless to suck on something empty, or because she had sucked blood a few times accidentally. This lead to engorgement of both my breasts, causing another pain sequence.
Solution:
Self-expressing milk worked for a bit, but the real cure was pumping milk. I used a manual vacuum pump to express the milk and I fed her that.
Horror 4:
Due to extreme pain while breastfeeding, I was reluctant to feed her on demand and I would resort to formula feeding more frequently, which led to a decrease in milk production.
Solution:
Home remedies such as garlic, ghee, sprouts, milk, lots of water, eggs, and many other foods rich in protein and fat were added in my diet which, to some extent, did help me out. Above all that, I decided to breastfeed her on demand regardless of the pain I suffered.
Horror 5:
The nipple shield – the saviour I needed – was now my biggest headache. As she got used to latching and feeding while on nipple shields, when I gradually decided to feed her without it, she would turn incredibly fussy. She would never latch on or suck.
Solution:
As there were many sterility issues with using nipple shields, I had to train her to feed without them. It took several days for her and me to successfully start our journey of proper breastfeeding.
Some pieces of advice to all the new moms out there:
It is okay if you don't produce milk soon after delivery; a majority of moms don't. So calm down and keep feeding your baby. Let her learn to latch properly while you find the best position to feed her.
It is okay to put your baby on formula feeding, provided you follow the procedure to the T and only give the amount advised by the paediatrician. But remember that breast milk is always best for the baby. Never be reluctant to feed.
Nipple soreness is a common issue in almost all first-time moms, and it will heal by itself. Apply breast milk to your nipples after each feed. Unsalted butter also helps. Train your baby to latch properly because a wrong latch can cause sore nipples.
Nipple cracks take time to heal as there is no rest to the damaged skin. The more you feed, the more time it takes to heal. Talk to your obstetrician about such issues during the antenatal period so as to prevent these problems at the early stage itself.
There is nothing wrong in pumping breast milk and feeding your baby in case of nipple cracks and engorgement, provided you follow the complete sterility procedure.
Use of nipple shields should be done very carefully. Boil them after each feed for about 5 minutes and store them in clean, sterile containers. Do not over depend on nipple shields as they can cause nipple confusion and potential latching issues.
It is important that your baby gets the initial colostrum from you as it takes care of all her health, growth, and immunity. The amount of breast milk you produce will gradually increase with time. It is important for moms to eat healthy, frequent meals and drink lots of water to ensure proper milk production. You can also take medication for the same under the supervision of your obstetrician.
Every mom is different, so never stand for any comparisons or taunts. Also never resort to any wrong practices and medicines that a non-professional would advise to increase breast milk because what you eat ultimately reaches your baby. She may fall ill.
Lastly, not all moms produce enough milk to satisfy their baby's hunger. Keep a check on weight gain, the number of stools passed, and frequency of urination. Ideally, a newborn uses 10% of their birth weight in the initial days post birth, and they gain back the weight within 10 days. From there on, they gain about 30 g per day. Passing stools 5-6 times and urinating about 12 times is expected in newborns. A total of 1 to 1.2 kg weight gain is ideal for a baby by the time they turn 1 month old.
It is okay to feed formula if you do not have enough breast milk. There is nothing to be embarrassed about it. Not everyone is perfect. Do not give ears to myths and old moms who scrutinise and judge you for the same.
Last but not least – keep calm, be happy, take care of yourself and rest when your baby sleeps because you need to take care of your body. Things don't end with childbirth; they go into a whole new phase. Talk to your better half or your mom about your worries. It is okay to feel sad sometimes because it is part of the job. Believe me, the pain is worth it in the end!
Disclaimer: The views, opinions and positions (including content in any form) expressed within this post are those of the author alone. The accuracy, completeness and validity of any statements made within this article are not guaranteed. We accept no liability for any errors, omissions or representations. The responsibility for intellectual property rights of this content rests with the author and any liability with regards to infringement of intellectual property rights remains with him/her.