No More Tough Stains on Your Baby's Clothes – Here's How!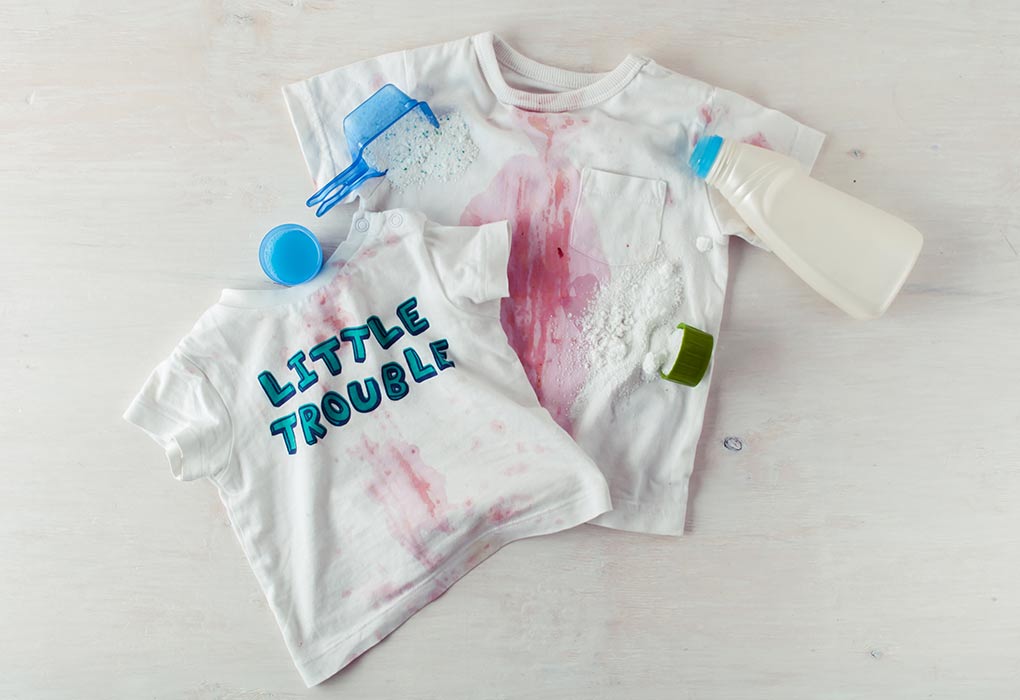 The 'newborn parenting' phase is never easy. It comes with a plethora of responsibilities whilst having an emotional roller coaster ride. The sleepless nights, the play of hormones, the diaper changing sessions, the breastfeeding session, entertaining the baby when he is up, managing your day-to-day tasks and chores – the list is never-ending. When you are swamped in so many endless tasks, life seems very short to stress about a few spots on your baby's clothes. But if you are a fan of flawless and even a single spot on your baby's clothes bother you, here is what you could do for clean and shiny clothes!
A Long Soak Helps
Ketchup stains? Squash stain? Potty stain? Soaking the piece of cloth for a long period of time could help in clearing it up! It is as good as any other techniques. We all know how to soak the clothes. But if you are unaware, here is the trick! Dissolve a scoop of soap powder or stain remover in a tub of hot water. Submerge the stained clothes and let it soak overnight. The next day, drain the clothes, extrude the soapy water and wash them in the usual manner. This should remove most of the stain.
Stain Removal Agents
The type of stain removal agent you use is as important as the long soak. There are a variety of stain removal agents and a few are mentioned here:
Oxygen-Bleach Agents: Food, poop or sweat stain, oxygen-bleach method has got it all covered! Oxygen-bleach generally contains baking soda, washing soda and does not contain chlorine. As a result, it could be used as a colour safe bleach for all kind of fabrics.
Enzyme-based agents: Enzyme-based agents is the solution for stains of greasy foods, milk, eggs, chocolates, faeces, sweat, blood, vomit, urine, mud, grass and other organic substance. The contents in these agents such as amylase or protease, lipase and cellulase, works on starch, proteins and oily stains and help you get rid of the stains.
Cascade Dishwasher Detergent: One of the lesser known stain removal agents is cascade dishwasher detergent. This dishwasher detergent has a bleaching effect on the clothes. So, it is appropriate for light-coloured and white garments.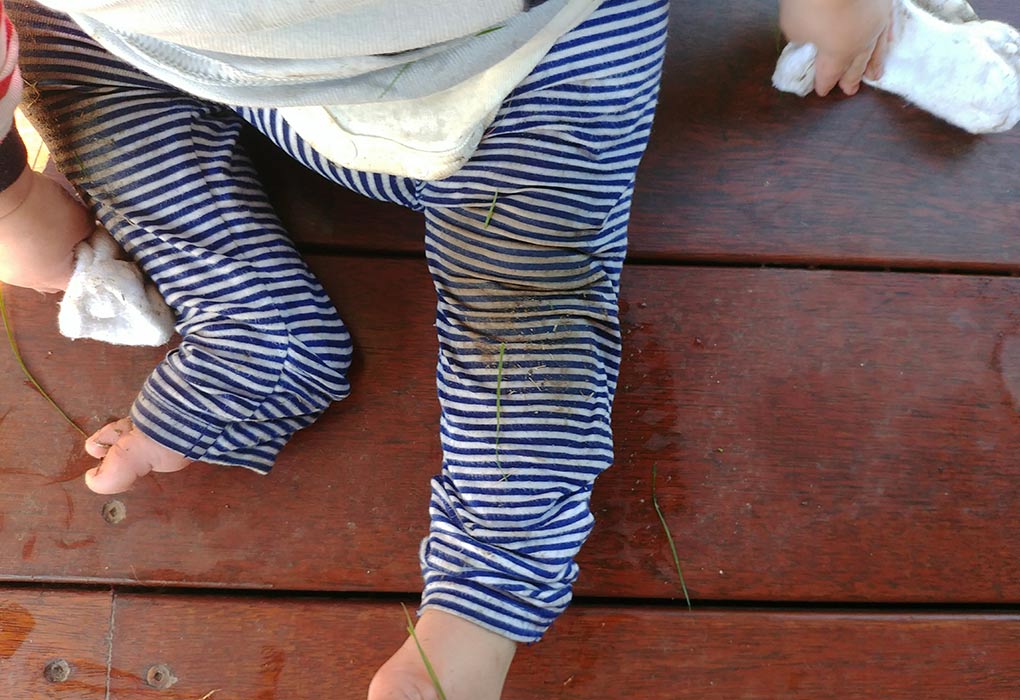 Alcohol and Vinegar
A perfect, safe for most of the fabrics type of method is using diluted alcohol. How to do it? Here is the method! Rinse the stained cloth in warm water. Next, soak the cloth in a mug of diluted alcohol for 15 minutes. There are higher chances that stain will be removed by this method. If the stain still persists, soak it in diluted vinegar for a few minutes and then wash them as usual. This removes all sorts of tough stains.
Sun – The Ultimate Stain Remover
This is one of those stain removers which most of us are unaware of. It is amazing, It is natural, it is chemical-free and it is a free stain remover! It is effective on the toughest stains too! Drying your washed baby clothes (which were stained) in sun for an hour or two can make the stains less noticeable and helps them go away.
So, from natural methods to effective chemicals – there are a good number of options to remove those tough stains from your baby clothes. So, try out these and if you know any more stain removal tricks and techniques, write in the comment section and let us know!
Disclaimer: The views, opinions and positions (including content in any form) expressed within this post are those of the author alone. The accuracy, completeness and validity of any statements made within this article are not guaranteed. We accept no liability for any errors, omissions or representations. The responsibility for intellectual property rights of this content rests with the author and any liability with regards to infringement of intellectual property rights remains with him/her.