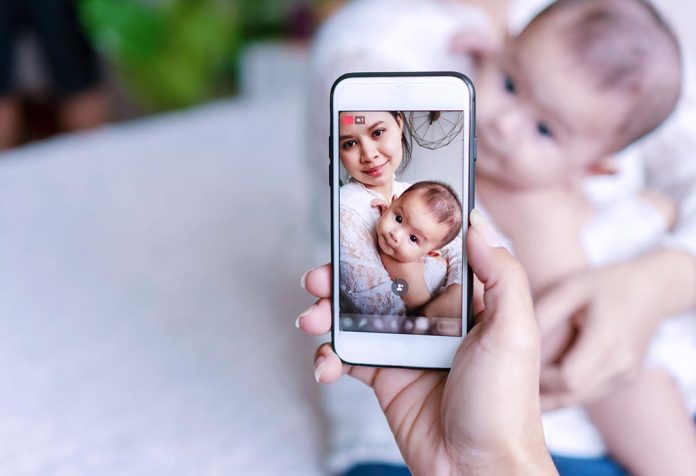 Last Updated on
On a Sunday afternoon, one of my neighbours, Sudha Didi, a mother of two young boys, knocked on my door. She was holding a few old family pictures, and had a beautiful smile on her face.
Let me tell you that she has been a helping hand in helping me take care of my newborn baby. Without her, this lockdown could have made it very difficult for my husband and me, as we both were all alone with a newborn. Sudha Didi has been a really great source of help.
That afternoon, she needed help in sharing some of the family pictures on her nephew's online chat group who were planning a relative's birthday celebration. In her excitement of showing me those old and precious memories, she and I completely forgot that one of the picture was his elder son's nude childhood picture. We both saw that, and laughed.
A few days later, when she was helping me bathe my baby, I shared an incident with her that had just taken place. I told her that recently, my cousin, who is also a young mother, shares pictures of her 9 month old daughter on social media platforms very often. I came across one of her daughter's pictures, in which she was sitting in a bathing tub and playing in the water, without any clothes on.
I saw that, and freaked out. I took a moment and pondered on it. But then, without wasting more time, I texted her, saying that while it is completely her decision on what she posts online, this particular picture is a bit problematic. The picture was destroying her daughter's privacy, which is not okay. I asked her to think about it, and take a decision on whether she wants to keep the picture, or remove it. However, she immediately removed the picture.
After listening this, Sudha Didi told me that on the day that she accidentally shared that nude picture on the online chat group, his son called her and asked her to delete that picture, as he was feeling embarrassed about that. He requested her not to repeat this, and to respect his privacy. Therefore, she got a bit scared, and asked me to not to share with him that I also have seen that picture.
Later we discussed that his son's reaction tells us that it doesn't matter whether a baby can give consent or not – one thing is for sure, that we can't share their private pictures in public. This is about their autonomy and privacy.
There are other problems, too, that are quite serious. For example, these pictures might end up on adult websites, or in the hands of someone who can misuse the pictures. We really don't know.
So, I feel that, as parents, we should definitely think twice on what are we share in public. As our kids can't give their consent or tell us what makes them uncomfortable, it is our responsibility to make sure that their privacy is secure.
Disclaimer: The views, opinions and positions (including content in any form) expressed within this post are those of the author alone. The accuracy, completeness and validity of any statements made within this article are not guaranteed. We accept no liability for any errors, omissions or representations. The responsibility for intellectual property rights of this content rests with the author and any liability with regards to infringement of intellectual property rights remains with him/her.