A Piece of Me Where I Celebrate Myself Every Day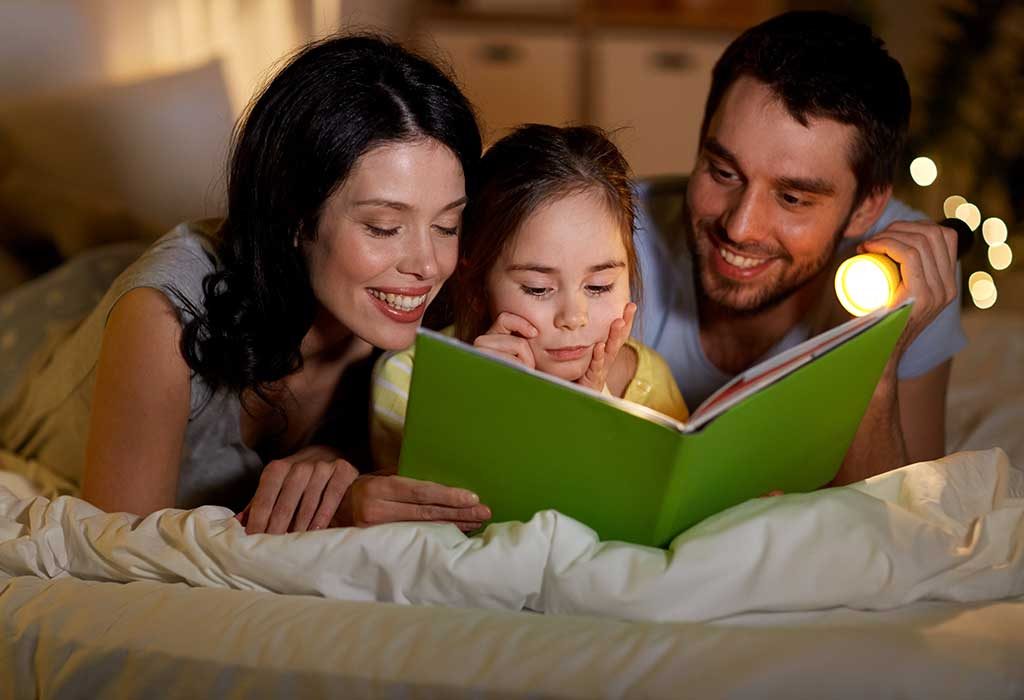 In this Article
This is one piece which will be revisited quite often as the ocean of motherhood provides learning bigger than any in this universe.
They say a mother is born when the child arrives in this world. A reality that can never be denied! On this note, to all the marvelous ladies who are mothers and mothers-to-be – I bow my head and wish you a spectacular day and hope that every day of life is a happy mother's day to all you fine, powerful, terrific ladies!
As a way of celebrating this beautiful day (a day that can be celebrated all 365 ¼ days of life every year) I wish to share bitter truth and celebrate my motherhood!
My son, who is soon to be a year old, has taught me a few valuable lessons. These words of harsh wisdom are lessons that just mark the beginning. I still got a long way to say "I am a fully qualified mother!" because motherhood is the actual institution that is more powerful than school or marriage as the mother is never done learning about her child or herself till her last breath. While this is the moral I live by, here are a few pills, which I am sure would be modified until eternity!
1. You are Never Alone.
The child may be asleep but every minute you feel the need to rush to his bed to be sure he is not crying. He may be playing in some corner of the house but the second you step into the washroom he's following you to the door. He may be well-fed but he wants to be with you while you are eating. Yes, these may sound beautiful but the blissful 'me' time is vanished in thin air. While I would not trade my time with my son for anything else, I do miss those morning coffees in solitude and those long showers. The fact is, there will never be a perfect balance, and that is fine, but initiatives and efforts to stay in touch with oneself are important to remain sane.
2. Your Husband would Never be Fully Adjusted to the Presence of his Child, even After 11 Months!
Those months of sleeping on your left side and feeling numbness in those extremities are the small ways nature gets you accustomed to co-sleeping with your baby. It's a long way down the road for your husband to get used to sharing his bed with a teeny-tiny human. Nevertheless, the small instances do not mask the crux of what most couples go through during this tough phase –the attention! While most understanding husbands give in their best during the first few years of parenthood, some still work on whispering around a sleeping baby, constraining music or movies, and managing or planning their activities with a child at home.
3. The Maid is your Child's Best Friend :/
Out of sight is out of mind– one of the best policies that most children innately follow. The look on my son's face on seeing the maid is like watching a double rainbow and then she is out of his mind for another 24 hours. The communication is better than cartoons on TV. It may not be so heartwarming to many, considering the hygiene she may follow, yet the soft-corner that she keeps for the child is the reason most households have an amicable relationship with her. After all, why risk losing a maid who has become comfortable with your child, right?
4. He May be your First, but Never the First to the World Out There. Welcome the Strange Questions.
All children have only one mode of communication – sound! Yelling, crying or making strange syllable sounds. Yet, I get stunned when someone asks me, how is your child – a cry-baby or normal child? Well, it would be easier to just state what is expected of an answer for such an appalling (lack of a better word) question. Trust me, past 11 months, I have had people throw this question uncountable times or even uttered the words (literally translated to) "He is not a cry baby, he just cries when he's hungry!" I do not know if I am to gleam with pride or drop my jaws shocked.
This is not the only confounding question (or comment) I have faced. As many others have heard, I too have been a victim of the "Your child is not a chubby baby." or "He needs to be around people to learn to reach milestones faster" amidst many others. However, (touch-wood), my son has been one of those many gifted kids who takes his time but reaches every milestone on his own like a miracle. He has taught me that leaving him to flow with the nature is not at all a mistake – be it sitting, crawling, standing, pushing through the floor like a swimmer, or sleeping on his stomach – he did it all on his own. He took his time but showed that nature is beauty. Forcing or pushing time to get the child to be faster or quicker makes no sense.
5. Every Day is a New Day – Get the Camera Rolling All Day Long!
Being the only one around a growing infant during the day means a lot of people's curiosity is answered through your eyes, I mean, the camera's eyes. Most of the time, I remember those few scenes from F.R.I.E.N.D.S or How I Met Your Mother, where in my son would suddenly do something out of the blue that I wished I'd recorded to show my husband or anyone because I am not sure when the next time would be. It may be some action, some mischief, some sound, some incident, or a new milestone. Every day is a new day, literally. Most just remain special to my eyes (and mind!).
6. Mothers Need to Evolve to keep up to the Current Timeline.
"In our days, we never questioned the elders. If they asked us to do something for the child, we believed it's for the best. Nowadays, couples question everything that needs to be done for their child. "Haven't we raised you?" I ascertain that most parents have been a victim of this comment in their early parenthood days till the family realized that their intervention will not be paid heed to.
"Solely breastfeed for the first 6 months" is a challenge to keep up for most mothers. Most family members, by the 3rd-4th month, aim to get the baby started on supplemental diets to "fasten" the growth or increase the baby's weight. Even stating that the baby is right where he is on the growth chart would yield response – "What's a growth chart? We did not have Google or such knowledge, and doctors will tell anything." Then comparison begins.
Ultimately, standing strong and staying determined in believing in yourself and the medical professionals to bring up the healthy baby that he is means staying up-to-date with the current trends of what is healthy, recommended weight growth, vaccinations, activities, etc., and bringing the family together to support and believe in you.
7. The Mother is the First to Notice Every Minute Detail of her Child but Last to be Believed.
From the yellowish tinge in his eyes to the eczema patches in his skin to the allergy in his eyes, I have been the first to notice. Many may respond to this stating that I am the only one around most of the day, thus, it is obvious, but the catch is, "motherly instinct." To notice something abnormal is the nature's way of how we, mothers, work. On trying to bring the detail to light, the common response would be, "May be you are thinking too much, he is just fine!" When the time comes to act, the mothers are blamed with this next common response "What were you doing all this while, why didn't you do something about this before?" Either way, a dumbfounded reaction is all that I have had in these past 11 months that I have been through.
8. Social Awkwardness is Common.
"How come he fell?" "Why these grades" "Why is he restless?" – are a few rhetorical questions that any mother faces. Though children are unpredictable, society too raises unpredictable questions. These questions train the mother (and the father) in facing many a socially awkward situations. Be it hoping that they do what they normally do or speak a certain way or react a certain manner; the situation is always unpredictable with a child. Similarly, the response that a person gets is never the same as what the previous person gets, hence, a bold, outspoken answer or ignorance, mothers become experts in handling situations on-the-go.
Of course, a mother is never alone in whatever she does. Parenthood is a team-work. Trying to balance both shoes with one pair of leg is equally a challenge as it is to manage both shoes as a team. With father's day in June, the month would be flooded with "What's life without a father" as May was flooded with "Life is meaningless without a mother." I am sure I would be writing in another article taking my husband's side, after all, I am a daughter and I would not be where I am without my dad's contribution. For now, I am just going to enjoy the peaceful hour of my mother's day (which is every day) by finishing my cup of coffee. Everybody wants to be with your baby and watch the growing miracle of life – but I would not trade my place for anything else, just as I would not trade this moment of bliss. The time is golden for the parents and the world as well. There is always room for improvement, as a mother, as a wife, as a lady, and as a human being in general, but take in the day as it comes.
I have stolen my golden hour by sharing my thoughts with you all. Never forget, the urge to stop time NEVER GOES AWAY – be it corporate world or parenthood; to stop time and love life, love family, and love yourself. Take this time in stride and enjoy the coffee that is life, as I am.
HAPPY MOTHERS DAY TO ALL YOU IRON-WOMEN out there!
I may have missed a few points. Some of the points may trigger a mixed reaction. All opinions are welcomed. However, please do not forget that this article is a one-sided perspective – MY PERSPECTIVE – as they come from what I have seen or experienced. It would be lovely to hear some different perspectives too. Do share your thoughts and reactions in the comments.
Disclaimer: The views, opinions and positions (including content in any form) expressed within this post are those of the author alone. The accuracy, completeness and validity of any statements made within this article are not guaranteed. We accept no liability for any errors, omissions or representations. The responsibility for intellectual property rights of this content rests with the author and any liability with regards to infringement of intellectual property rights remains with him/her.