A Happy Women's Day: When Every Woman Respects Another Woman!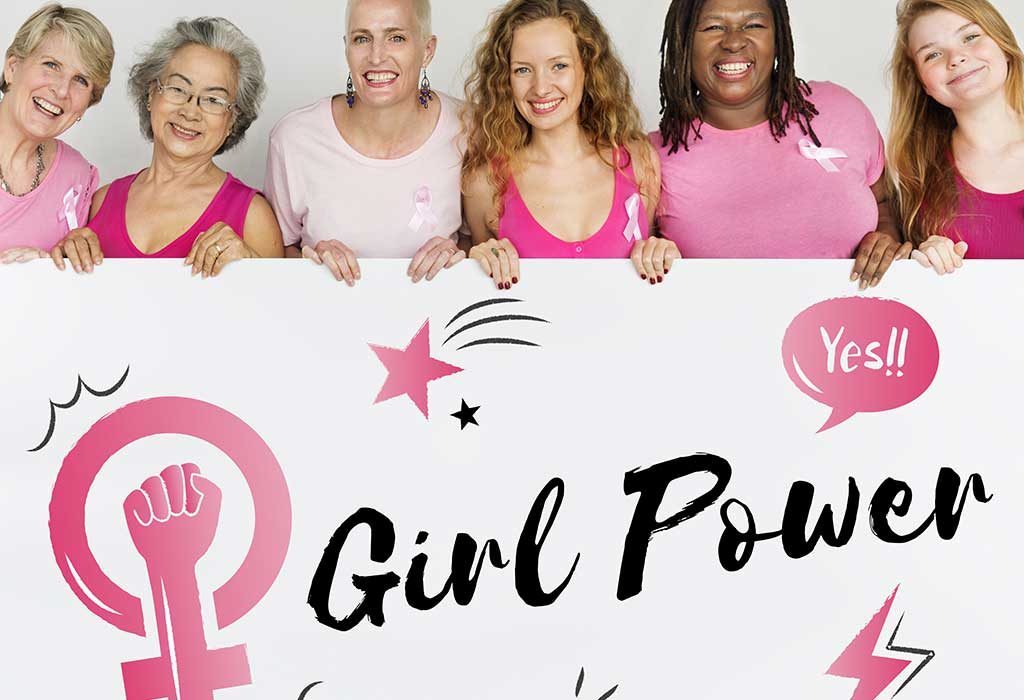 As a woman I sometimes think – is it always men who r responsible for our happiness and miseries? What about our own kind – Women!? Apart from men, shouldn't they also try to make life happier for other women? Believe me. It won't be that tough (or will it be?)
Mothers – Teach your sons how to do their laundry and fix a basic meal. There is no point raising an adult stuck in the body of a helpless five-year-old! Teach your daughters to travel, to disagree, to have an opinion of their own and express it. Why they should learn that "stale chapatis are not for the men of the family."!?
Mother-in-laws – Stop bragging about what YOU did in YOUR time. You didn't do what your MIL did in HER times! Stop comparing your daughter-in-law to your daughter ten times a day. They are two different people. Why compare an orange to an apple (By the way, were there any similarities between you and your sis-in-law?) Stop taunting your daughter-in-law about the lack of comforts you had after marriage and how you sailed through. It's not actually her fault u know!
* Daughter-in-law – A Mother-in-law can never be your mother. You already have one! Period. So cut that drama of over expectations and keep it practical!
*Homemakers -Stop criticizing working women and their ways. Working women -Its ok if the homemakers don't score that high on the industry knowledge bar.
* Stay- at -home moms – Stop commenting on working moms and vice versa.
* Stop giving verdict about a woman's sense of completion basis her decision to have, or not to have kids.
* Normal birth moms, stop belittling c-section moms.
*Have a beautiful, smart colleague? Stop attributing her achievements to her 'looks' only. Try to register her good work instead of her fashion sense.
* A swim-suit clad woman and a salwar-kameez lover enjoying on the same beach? Stop sniggering behind each other's back discussing each other's outfits. The sea waves make u happy without knowing what you are wearing!
…. And the list is a long one! But just try.. Try! Our social system wants us to be perfect in everything. But don't let this system compel you to pull each other down. Stop comparisons. Stop judging each other. Stop trying to prove you are better than the other. Start appreciating each other's looks, qualities, opinions and choices. Start accepting each other's imperfections. Start respecting each other irrespective of the difference in opinion, lifestyle and dressing sense and gradually this respect will percolate down to the men in your lives. Yes, we have to stand "against" those perverts but for that we will have to stand "with" each other. Women, let's contribute towards each other's happiness. Let's not just wish Happy Women's Day but create "Happy Women"!! 🙂
Disclaimer: The views, opinions and positions (including content in any form) expressed within this post are those of the author alone. The accuracy, completeness and validity of any statements made within this article are not guaranteed. We accept no liability for any errors, omissions or representations. The responsibility for intellectual property rights of this content rests with the author and any liability with regards to infringement of intellectual property rights remains with him/her.