Chicken Missi Roti Recipe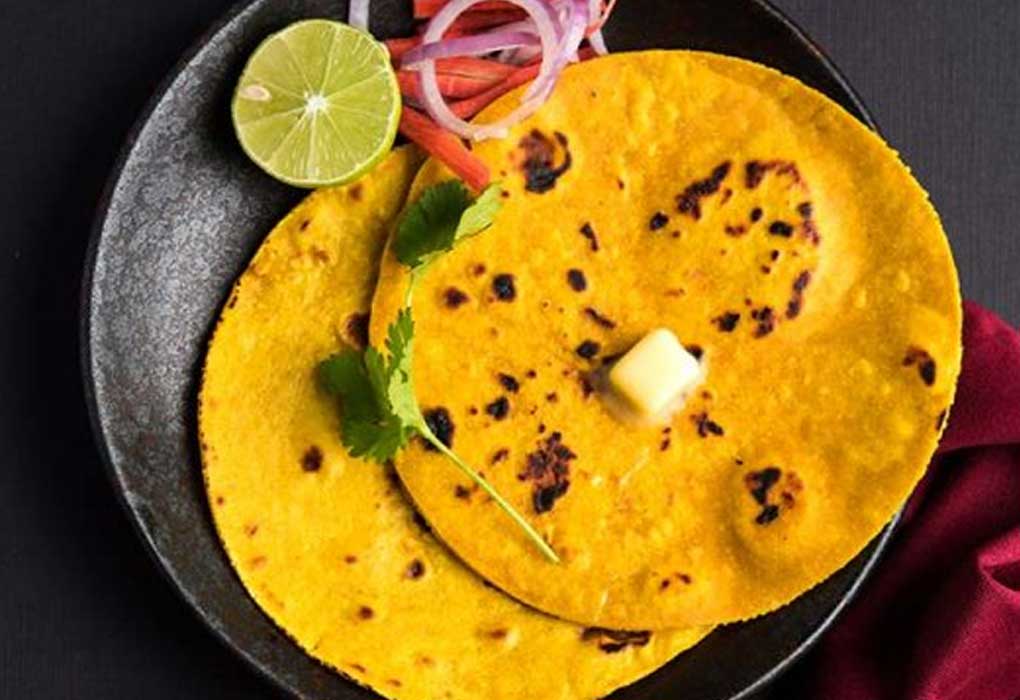 Hey, it's chicken with roti! Be it an adult or a kid; chicken is one dish that is loved by most non-vegetarians. Meat can be cooked in many ways suitable for kids. It can be fried, baked or steamed, etc. to suit your liking. The recipes and taste may change, but all the chicken dishes are a good source of protein. They are, therefore, preferred by many parents. In this article, we'll teach you how to make chicken missi roti for babies. This recipe is a healthy and delicious option for you to include chicken in your kid's diet.
Cooking Time:
| | |
| --- | --- |
| Type | Time |
| Preparation Time | 00:20:00 |
| Cook Time | 00:15:00 |
| Total Time | 00:35:00 |
Cooking Method: Gas Stove
Type of Meal: Non-Vegetarian
Suitable for: Toddlers and kids above 17 months of age
Meal Schedule: Mid-Morning and Night
Recipe Type: Main Dish
Ingredients
| | |
| --- | --- |
| Ingredients | Quantity and Volume |
| Chicken mince | 1 cup |
| Whole wheat flour | 1 cup |
| Gram flour | 1 cup |
| Salt | As per taste |
| Turmeric powder | 1 Tbsp |
| Chaat masala | 1 Tsp |
| Pomegranate seeds | 1 Tbsp |
| Onion | 1 medium-sized, finely chopped |
| Fresh coriander leaves | 2 Tbsp |
| Egg | 1 |
| Oil | To shallow fry |
Instructions
Below is the step-by-step procedure to make chicken missi roti for babies.
Mix all the given ingredients, i.e. the wheat flour, gram flour, turmeric, pomegranate seeds, onion, coriander leaves, chaat masala, egg and chicken mince in a bowl.
Add Little oil and water and knead the flour into a soft dough.
Apply a little oil on your palm and divide the dough into equal portions. Roll each dough ball properly.
Using a rolling pin, roll the chicken missi roti on a flat surface.
Heat a pan on the stove on medium flame.
Cook the roti on one side for about a minutes and flip it over.
Apply some oil on the cooked side.
Then, flip the roti again and apply oil on the second side.
Cook the roti properly on both sides till it becomes golden brown in colour.
The procedure is simple, but some care needs to be taken while making chicken missi roti. These recipe tips should help you when you do.
Recipe Tips
Here are few tips to make this easy Chicken missi roti for toddlers.
Always wash your hands and practice hygiene before you start cooking for kids.
Sieve the wheat flour and gram flour before you knead to get rid of any foreign particles in it.
Wash the pomegranate seeds, onion, coriander leaves and chicken thoroughly before you mix them in the flour.
Knead the mix to form a soft dough. The roti must be soft for your babies to consume.
Make sure you use drinking water for cooking.
Half cooked rotis can be unhealthy. Hence, cook them well.
Also, ensure the mix is not too spicy for your baby.
Ensure there are no eggshells in the dough mix.
Homemade Chicken Missi Roti is always good for kids as they are full of nutrition. Let's take a look at its nutritional value and health benefits.
Nutrition Information:
| | |
| --- | --- |
| Nutrient | Value |
| Calories | 1716 Kcal |
| Carbohydrates | 180.8gm |
| Protein | 99.2gm |
| Fat | 66.4gm |
| Iron | 17.9 mg |
Health Benefits
Here are some health benefits of chicken missi roti for babies:
Gram flour, also known as besan, is a highly nutritious food. It has high protein content and lesser calories compared to wheat flour.
If the oil is replaced with ghee, the dish will be better to digest. Ghee also strengthens immunity.
Wheat and gram flour contain high fibre content, which again aid digestion.
Turmeric has antibiotic and antiseptic properties and can help keep diseases away or bring about healing.
Pomegranate is good for blood circulation.
Along with the health benefits, you must also get ingredients that do not harm your baby's health. Here's a quick buying guide to help you do just that.
Buying Guide
Since this preparation is for babies, buy products from good stores.
The pomegranate seeds must be of good quality.
Check the expiry dates of the flours, spices, etc. before using them. Always use quality products within the expiry date.
Buy chicken at a hygienic shop, and either get it cleaned, or clean it yourself before adding it to the flour and spice mix.
We always want the best for our babies. Therefore, instead of depending on packaged food, we can prepare hygienic and nutritious meals at home. The chicken missi roti recipe mentioned above is cooked well and is easily digestible too. You can make it once or twice a week to maintain a balanced diet for your little one.