Chair Sleep Training Method for Babies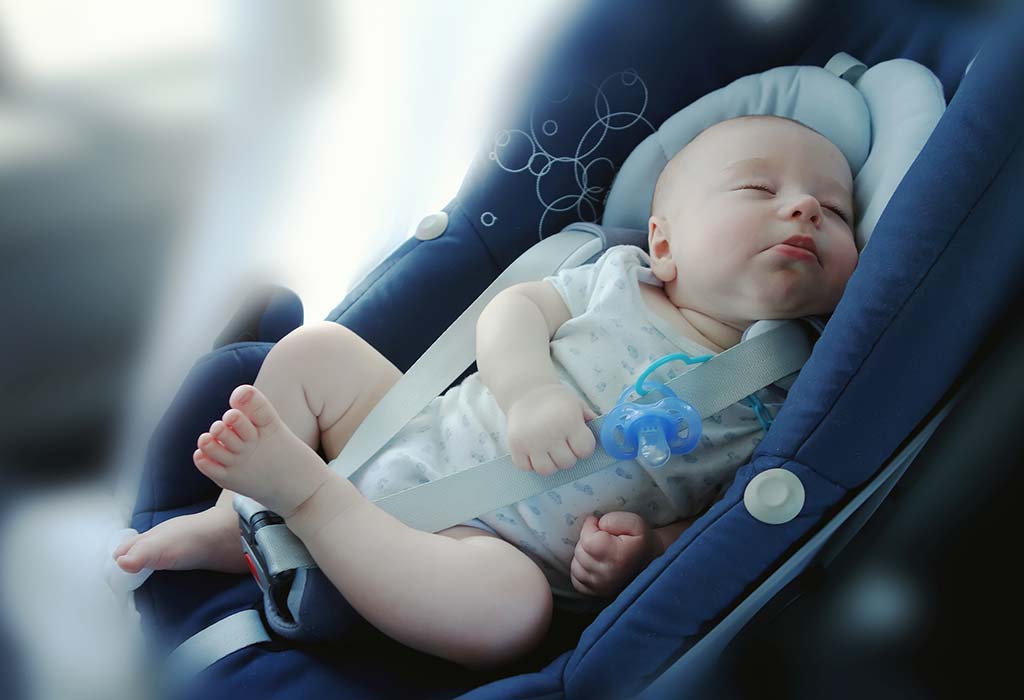 If you are looking for a sleep training schedule for your baby that is gentle and natural, then there are several methods that you can use. However, as a parent, you would want one that leads to fewer tears and is a smooth process. The chair sleep training method is one such method that most parents recommend. It does not involve many technicalities and helps babies fall asleep without parents' physical presence around them.
A gradual and straightforward process, the chair method- sleep training feels like a cakewalk. While it is not without its complications, it is, by and large, a relatively easy method for babies who fall asleep soon. Also called the camping out method or "Sleep Lady Shuffle," it involves a step-by-step procedure to start it and approach it.
It involves a simple and no cry method to put your child to sleep by themselves. It uses attachment training to sleep train your child. A parent starts by sitting on a chair next to the crib while putting the child to sleep. Each night the parent moves the chair a little further from the bed to then finally get the child to fall asleep in the crib by themselves.
If you are a mother to a baby who does not want to fall asleep, then the chair method of sleep training could be something you could try. Is it the right choice for you? Read on to find out what it is all about and how you should implement it.
What is The Chair Method?
A "no tears" training, the chair method of sleep training helps your baby fall asleep without being lifted. The process involves putting your child in the crib, sitting close to the crib in a chair, and comforting if necessary. You then gradually move the chair towards the door every night until you finally exit the room.
By 4-6 months, babies are ready to start sleep training and are capable of self-soothing themselves. An essential skill to master, the chair training method is an excellent method for daytime naps. Many parents like this method rather than letting their children cry out since it allows them to stay close to their babies. Even then, some babies drift off only after a bit of crying and fall asleep without a lot of fuss.
When Should You Start the Chair Method on Your Baby?
Using this method could vary depending on your child's sleep patterns. However, 4-6 months is the right age to start on the technique. Starting any earlier could make it difficult as babies tend to rely on physical comfort to fall asleep. If you start it between 4-6 months of age and it does not seem to go very well, consult your pediatrician or try other sleep training methods.
How Long Does the Chair Sleep Method Take to Work?
Ideally, the method should take no longer than two weeks for success. You need to follow the schedule promptly to make sure that it works.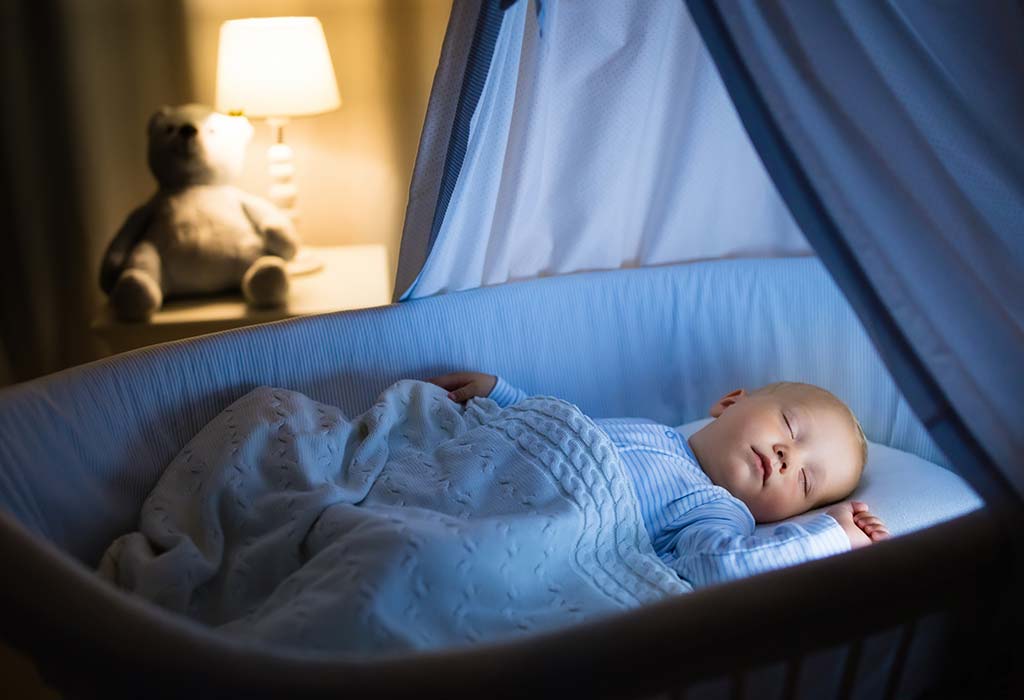 How to Implement the Chair Method?
Find below the steps and procedures involved in implementing the chair sleep training method.
1. Step 1: Nights 1-3
During the first three nights, you stay next to the crib with your hands placed on the baby while they fall asleep.
2. Step 2: Nights 4-5
After the third night, you stand next to the crib for the 4th and 5th night without touching the baby.
3. Step 3: Nights 6-8
It would be best to place the chair an arm's length away from the crib and not touch the child. You will be sitting on the chair.
4. Step 4: Nights 9-11
Both you and the chair and two arm's length away from the crib. Again you do not touch the child when they are falling asleep.
5. Step 5: Nights 12-13
You move the chair closer and closer to the door.
6. Step 6: Nights 14
You remove the chair from the room before bedtime. Once you put the baby down to sleep in the crib, you walk straight out of the room.
Note that you need not follow this schedule the way it is mentioned. You could add more physical reassurance to the plan if required and gradually phase it out. The only consequence will be that it will take longer. But the slow change is the key to a tears-free training method to get your child to sleep peacefully. If you want fewer tears and more sleep, then you must go slow. Whichever method you pick, you need to go slow and follow the steps as it suits you and your child.
Like any method, it is acceptable to customize the plan to fit into the family's needs. If your baby needs a few nights of being held with this method, go ahead and do it. The worst-case scenario would be that it may not work. But at least you tried and learned something that does not work. You could cross it off the list and move to another method.
Tips for Chair Method Success
As with any method for anything, there are a few tips that will ensure success. Below are a few tips to make sure that you achieve success with this method.
Make sure that you have everything in place before you go into the room with your baby. You must place the chair at the right spot before you put your child in the crib.
Give physical reassurance to your child for longer if you think it will help, and your child will eventually fall asleep without your support.
It will involve some crying, and if your baby wakes up, sit down on the chair and wait for the baby to fall asleep.
Parental presence helps babies fall asleep in this method, and it is excellent for children who need the company of their parents when falling asleep.
Make sure that you do not fall asleep on the chair when waiting. Try to engage yourself by reading a book or listening to some audiobooks.
If your baby is in distress, then pick up and cuddle with them. Then, put them back down in the crib and start all over again from the next night.
Patience is crucial, and it may not work instantly. Keep trying, and do not give up until it works.
If your baby seems to be in severe distress on most days, then stop for a while and start it again after a few days.
Babies have their sleeping patterns and like different ways to soothe themselves. Parental touch and presence are critical for them to fall asleep, and they crave it. However, it is equally important to train your child to sleep alone and use different methods for them to fall asleep. You must try what works for you to ensure that you and your baby get a peaceful sleep.
Also Read:
Ferber Sleep Method for Baby
Cry It Out Sleep Training Method for Baby
Pick Up and Put Down Sleep Method for Baby