Seven Ways You Can Start Loving Your Post-Partum Body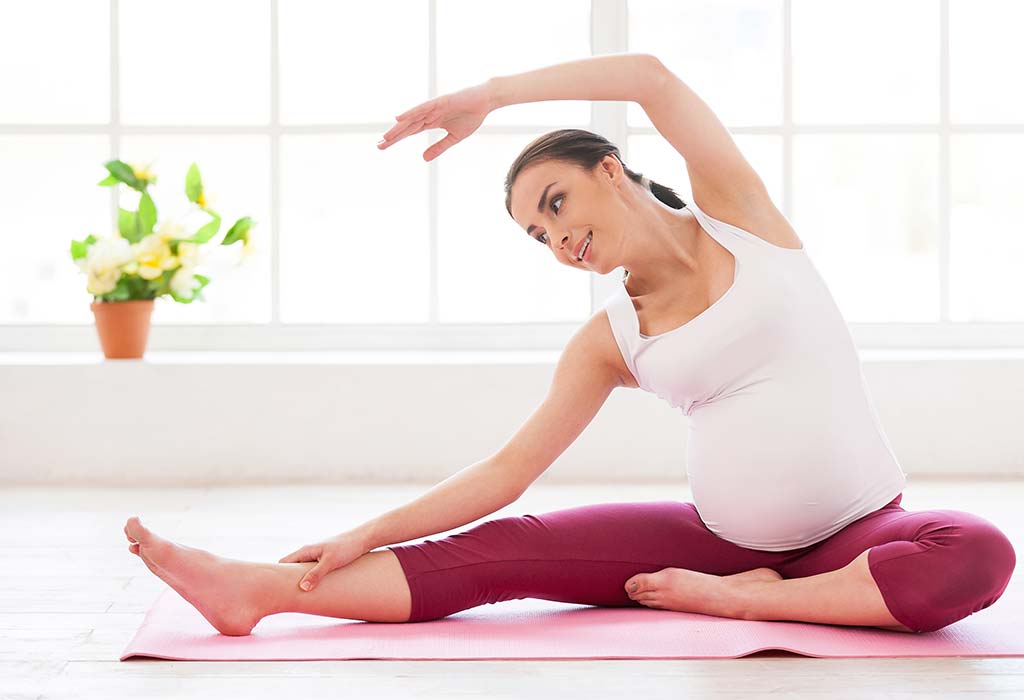 In this Article
After a full-term pregnancy, when you've welcomed your baby into this world, the hormonal changes could steal the joy of having a cute little new member in your family. While the changes are normal, they may affect you emotionally and mentally. To deal with these feelings, you have to start with accepting your changing post-partum body, and then embrace it and treat it the way you would treat someone you love. In other words, you've got to love yourself!
'But I hardly get any time!', you might say, and we don't deny it either, because there could be too many things on your plate – nursing, baby care, infinite cleaning, an endless pile of laundry, etc., and to top it all, an erratic sleep pattern. We get it, and we got you. Babysteps does it! Here's how you can extend some care and love to your post-partum body in little but effective ways.
Seven Ways to Start Loving Your Post-Partum Body
The post-partum phase will bring about major external as well as internal changes in your body. Tackling external issues first might prove to be a quick way to feel good about yourself. Check out how you can do that and then dive into more ways that can help you to start loving your post-partum self.
1. Post-Pregnancy Hair and Skin Care
Hormonal changes can take a toll on your hair and skin health throughout pregnancy and post-partum. It is therefore important to have a skin and hair routine that works best for you. Keep your scalp clean by using a mild shampoo, oil and condition your hair to improve its strength, and moisturise your skin to hydrate it and give it a healthy glow.
Your skin will have borne immense shifts during pregnancy, and most likely developed stretch marks on the abdomen, thighs, hips, buttocks, lower back, and breasts. While it is difficult to make these marks vanish completely, you can reduce their appearance by moisturising your skin with specialised products like Bio-Oil. The hydrating formula of Bio-Oil is light and easily absorbed to ensure your skin regains elasticity and plumpness.
Bio-Oil is a winner of 419 skincare awards in more than 25 countries. It is a clinically proven and dermat-recommended oil to prevent stretch marks and scars, and cure uneven skin tone, dry skin, wrinkles, and fine lines. Needless to say, if Bio-Oil is also used during pregnancy well before the stretch marks develop, you are likely to experience fewer post-partum skin issues.
And hey, there's nothing like a few minutes a day to pamper your skin and body with a gentle massage; is there?
You may consult your physician before using any product to ensure it suits your requirement.
2. Every Meal – A Plate Full of Health
Diet plays an important role in your physical and mental health. While you do need plenty of energy to care for your baby, exhausting all of it on her might not be the best thing to do for your post-baby body. Therefore, always ensure that your meals provide the right amount of nutrition you need throughout the day. Your body needs the fuel more than ever right now.
3. Rest and Recovery
Your body will need weeks or months to completely recover from pregnancy and childbirth, depending on the type of delivery you've had. Try to find pockets of rest during the day. Some mums try and adapt to their little one's sleep schedule. By sleeping when your baby is asleep, you can catch up on rest at several points during the day and still be fresh and alert enough to tend to her. Rest is one of the highest forms of self-love, so don't skimp out on it; your body and mind will thank you.
4. Move Your Body
After you've developed a rhythm with your diet and sleep pattern, you can begin exercising to build muscle strength and boost your confidence.
Gentle post-natal stretches and light yoga are great ways to strengthen core muscles and alleviate back and lower body pain. If these seem a little tough or intimidating to do, you can start by increasing your step count during daily activities, such as walking your baby and running errands.
Where's the time or energy? Don't be too hard on yourself. Start with smaller workouts through the day, 5-7 minutes at a time. Your body will begin to release endorphins that will push you out of that low-energy phase!
5. Target the Stress
Stress is a natural part of this demanding journey. You, like many more new moms, may find yourself in a state of frustration with way too many thoughts, sometimes jumbled, crowding your mind, and inducing stress. Practice taking slow deep breaths when you wake up and whenever you feel anxious. Think of some hobbies or activities that truly relax you, and try and indulge as often as you can. Baking a batch of cookies calms you down? Go for it, take in the aromatic experience. Feel like a massage? Book yourself one! Or have your spouse volunteer to give you one. A massage with a nourishing oil like Bio-Oil will release the pent-up stress and also repair your skin's elasticity. Two birds with one stone!
6. Perspective and Affirmations
Your physical, mental, and emotional states have altered during pregnancy and childbirth, in ways you probably hadn't imagined. Many women experience lowered self-esteem and loss of confidence due to this. But you must never forget that you birthed a little human. That's not an easy thing to do. This thought alone could give you an expansive perspective on life. And while you're at it, make affirmations a part of your routine. It's a great way to challenge and overcome negative thoughts, and remind yourself that you can handle everything within your control, thus boosting your confidence.
7. It's OK to Not Be OK
This new phase of life might feel unusual at first. Things might seem overwhelming, and you might find yourself struggling through the day. But, tomorrow will be different, and it is alright to not feel OK today. So, take your time, fail, learn from your mistakes, and be kind to yourself in this journey.
Change is constant – it should be expected. Enjoy the ride while it lasts, and make memories that you can cherish all your life. And don't forget to love and pamper yourself every chance you get.
Participate in the #NoStretchMarks Challenge
Also Read:
Difference Between Doula And Midwife
Postpartum Doula – Importance and Role
Mother's Apron Belly After Pregnancy – Causes and Remedies