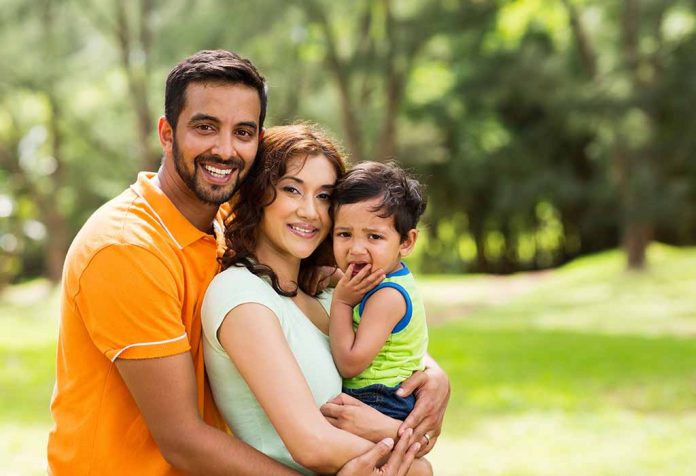 Last Updated on
If you're planning on having a baby – especially your first baby – there's a chance that all the information regarding pregnancy and childbirth has overwhelmed you. It's not an easy feat to plan a family – you need to be emotionally and financially prepared for everything that lies ahead. Financial readiness and stability are essential when planning a family – it's not just about you and your partner anymore, after all, and your expenses are bound to rise.
Don't let this information overwhelm you, though. It can be daunting, but knowing how to save your money can give you a strong financial foundation. That being said, how much does it approximately cost to have a baby in India? We have the answers!
Cost of Having a Baby in India – From Pregnancy to Birth
The journey from pregnancy to childbirth is a long and expensive one. For couples who can't conceive naturally, getting pregnant itself is an expensive affair – this is why it's important to have control over your finances before making this decision. A study conducted by ET Wealth in 2011 stated that the approximate cost of raising a child (from birth to 21 years of age) was a whopping 55 lakh! The number has only increased since then, owing to inflation. Having said that, if you plan well and use the right financial instruments to help you, you'll be able to reach your goals, daunting as they might seem!
First up, let's break it down into the three main phases where you'll spend money. First is the prenatal phase, i.e when you're pregnant; second is the delivery and childbirth phase, and third is the post-delivery phase wherein your baby is born and needs to be taken care of immediately.
Prenatal Expenses
1. Doctor Visits
It is common knowledge that you will be visiting your OB/GYN regularly during your pregnancy. It may not seem like you're spending too much on every visit because you're not making a large one-time payment, but hospital visits will account for a considerable chunk of your spending during pregnancy. Check-ups, ultrasounds, and tests are some of the things that will require you to spend. Private hospitals and clinics can charge you anywhere between Rs. 500 to Rs. 2,000 per appointment and your ultrasounds and tests will cost you extra – Rs. 1,000 onwards for ultrasounds and Rs. 1,500 to 2,000 onwards for tests, depending on which ones your doctor will need.
For couples opting for IVF, the expenses are much higher as the couple will need medical intervention to conceive. The average cost of an IVF procedure in a reputed private hospital starts at Rs. 1.5 lakh per cycle. This includes diagnostic procedures and tests. However, the procedure may or may not work and the couple may need to go for another cycle. Your costs will go up accordingly. Once the procedure is successful, the regular costs of check-ups, tests, and ultrasounds will come in.
2. Medication and Supplements
As a pregnant woman, you will need supplements and other medication to sustain your pregnancy as you will need to increase your macronutrient count. Doctors prescribe prenatal vitamins, folate, and vitamin D among other things to keep the mom-to-be healthy, and you will have to bear these costs up until delivery. Multivitamins and supplements are moderately expensive, so assume this will add up to about Rs. 3,000 a month.
3. Maternity Clothing and Activities
Since you will be growing every week during pregnancy, your regular clothes won't fit you after a point. This is where your maternity wear will come in – comfortable dresses, jeans, ethnic wear and footwear will warrant spending. Buying from a reputed brand that serves pregnant women will cost you upwards of Rs. 1,500, depending on what and how many clothes/shoes you want to buy.
Staying active is a good idea during your pregnancy – if you're thinking of taking prenatal classes for your health, say prenatal yoga, it will cost you Rs. 2,000-3,000 a month for regular classes that do not specialise in pregnancy-related exercises, and Rs. 5,000 onwards for a specialised course.
Overall, the prenatal phase of family planning can be quite a costly affair, and most of the above-mentioned things are a part of the process and cannot be ignored. The approximate total you will spend during the prenatal phase is around Rs. 1 lakh for couples conceiving naturally and upwards of Rs. 2.5 lakh for IVF couples.
If you're thinking of getting pregnant in the near future, it's best to start saving now – a savings plan that gives you good returns is the ideal way to go. The Bajaj Finance Fixed Deposit Plan offers up to 8.10%* interest on your deposits that start at a minimum of Rs. 25,000, so you can benefit from the returns by the end of the tenor you decide. What's best, you can calculate your returns on your interest rate in advance with their FD calculator. This is a stable and beneficial option for couples who have started planning well in advance.
Delivery and Childbirth
1. Delivery Charges
The biggest expense during this period is the delivery of the baby. By this time, your OB/GYN has probably checked for any complications that can hinder your baby's birth, depending on which she may have recommended a vaginal delivery or C-section delivery. Your costs will largely depend on this. A vaginal delivery along with epidurals and other equipment can cost you Rs. 20,000 onwards in a private hospital, whereas a C-section can cost you up to Rs. 2 lakh.
Aside from this, your expenses will involve the cost of the room and pre-delivery tests. Doctors often advise mothers to rest for 48 hours, and your room charges will increase if the mother has had a C-section and needs more time to recuperate and heal. Tests can cost you close to Rs. 5,000 and above.
2. Unforeseen Expenses
Medical complications may sometimes arise unexpectedly with either the mother or the baby. In such cases, your costs will escalate. Keeping the child or the mother under observation due to problems with delivery can cost you more.
In a nutshell, the delivery of the child can cost you anywhere between Rs. 25,000 to 2 lakh in a private hospital.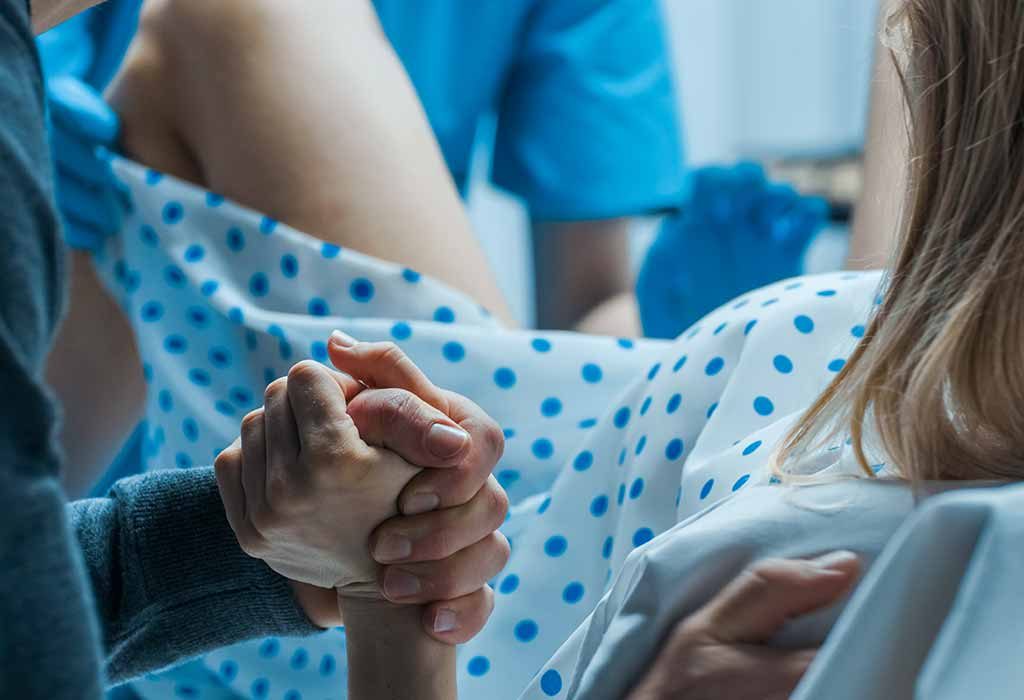 Postnatal Expenses
1. Baby Essentials and Home Equipment
After the baby's arrival, you will have to ensure that you are completely ready to handle all the things your newborn will need. A crib, bedding, burping cloths, baby thermometer, nail clippers, diapering essentials including diaper rash cream and wet wipes, swaddle cloths, bath essentials, and pacifiers will be your most urgent need. A good quality crib usually costs upwards of Rs. 5,000, and a regular-sized pack of 76 diapers costs close to Rs. 700. While the crib is a one-time investment for a while, other products are repeat purchases. Assume the cost of baby essentials aside from the crib to be close to Rs. 3,000 a month. Cribs can cost you anywhere between Rs. 5,000 and 20,000, with each price range offering different features that can adapt to your growing baby's needs; quality bedding sets start at Rs. 1,000.
2. Nursing Gear
Breastfeeding is an experience that needs some getting used to, and there are several things you will need to make this process smooth. Some important things you will need are – nursing pads, a nursing pillow, a nursing bra (for when you're travelling), breast pump, milk storage bags, bibs, and nipple cream to name a few. If, due to some reason you cannot breastfeed immediately, you will need a baby bottle and bottle cleaning equipment. A good quality manual breast pump starts at Rs. 1,500, and electric breast pumps start at Rs. 2,500. Most of these items are one-time purchases.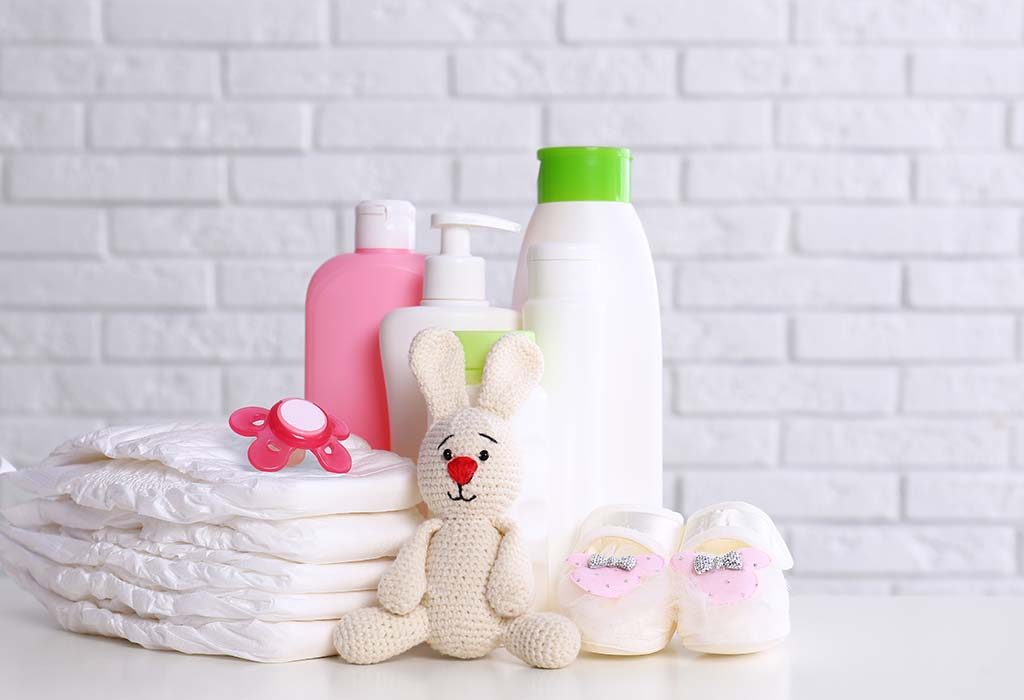 3. Clothes and Toys
You will also need clothes and toys for your newborn. Good quality onesies, booties, pyjamas, sweaters, caps, etc. are essential. At this time, you can buy baby soothers and mobiles to get your little one to sleep better and colourful toys or rattles to get her attention. Your baby clothes will cost you around Rs. 3,000-4000 during the first month or so, and toys start from Rs. 500, depending on what you're looking for.
4. Vaccinations
As soon as your child is born, your doctor will administer vaccinations. Your child will be given several vaccines over the course of 12 months (and some will go on till later), but since it isn't a one-time payment, you will have to shell out small amounts. The cost of the vaccines your baby will need will go down over time, but in the beginning, it will cost you Rs. 2,500 on an average per visit (according to the timetable provided by the Indian Academy of Paediatrics). For the latest schedules and costs, your paediatrician will be your best guide.
Overall, it will cost you between Rs. 30,000 and 40,000 to settle in with your newborn. Aside from the other costs like setting up a nursery and getting your baby's room ready, a few of these costs are one-time purchases. However, the cost of most of these will change according to your needs.
With your newborn now in the picture, the costs will keep going up as your child grows – toys, clothing, school, tutors, and college – the numbers will keep changing. Looks scary, doesn't it? Well, with the right savings plan, bearing these expenses will be a breeze. Bajaj Finance Fixed Deposit Plan is a safe way of investing a lump sum amount for a period of your choosing to get the maximum benefits. With interest rates up to 8.10%*, which is higher than most rates across banks – your investment is bound to have attractive returns!
Regardless of whether your expenses are immediate or long-term, a fixed deposit plan can help you save more and ensure you can manage any unforeseen expenses that you may have during this period. The earlier you start saving, the better your returns!
Planning a family is no easy decision, but making a sound choice with your savings can give you the confidence of bringing a child into this world.
*Disclaimer: Interest rates are subject to change.