Best Teacher Appreciation Quotes to Express Your Gratitude on This Teachers' Day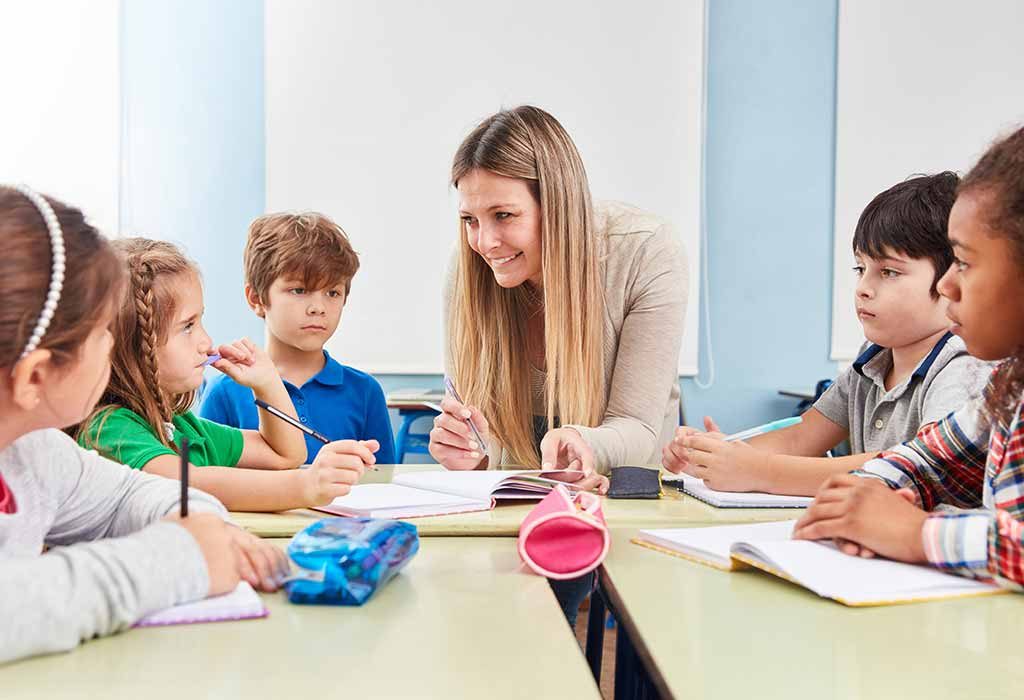 In this Article
With so many schools closed because of the pandemic, most parents around the world are appreciating their children's teachers more than ever! Teachers have always played an important role in a student's life since they help encourage and mould them on a daily basis. Teachers around the world are trying to do everything they can to keep their students engaged, from sharing their lesson plans over email to teaching classes online, and even having fun, online get-togethers with the students. Therefore, show your appreciation and gratitude for everything they have done during these tough times by sending your child's teacher one of these quotes or even asking your child to make a cute greeting card with the quote.
70 Beautiful Appreciation Quotes and Sayings for a Teacher
"When educating the minds of our youth, we must not forget to educate their hearts."- Dalai Lama
"Treat people as if they were what they ought to be, and you help them to become what they are capable of becoming."- Goethe
"Education is simply the soul of a society as it passes from one generation to another."- GK Chesterton
"Let us be grateful to the people who make us happy; they are the charming gardeners who make our souls blossom."- Marcel Proust
"To aid life, leaving it free, however, to unfold itself, that is the basic task of the educator."- Maria Montessori
"I've learned that people will forget what you said, people will forget what you did, but people will never forget how you made them feel."- Maya Angelou
"A good criterion for measuring success in life is the number of people you have made happy."- Robert Lumsden
"I think the teaching profession contributes more to the future of our society than any other single profession."- John Wooden
"The more I live, the more I learn. The more I learn, the more I realize, the less I know."- Michel Legrand
"Most of us end up with no more than five or six people who remember us. Teachers have thousands of people who remember them for the rest of their lives."- Andy Rooney
"Teachers appreciate being appreciated, for teacher appreciation is their highest award."- William Prince
"The best teachers are those who show you where to look but don't tell you what to see."- Alexandra K. Trenfor
"Be a wonderful role model because you will be the window through which many children will see their future."- Thomas Mckinnon
"I like a teacher who gives you something to take home to think about besides homework."- Lily Tomlin
"I was lucky that I met the right mentors and teachers at the right moment."- James Levine
A teacher's job is to take a bunch of live wires and see that they are well-grounded."- D. Martin
"Education without values, as useful as it is, seems rather to make man a more clever devil."- C.S. Lewis
"Students don't know how much you know until they know how much you care."- John C. Maxwell
"Teachers teach because they care. Teaching young people is what they do best. It requires long hours, patience, and care."- Horace Mann
"Education is the key to success in life, and teachers make a lasting impact in the lives of their students."- Solomon Ortiz
"When we strive to become better teachers than we are, everyone in our classroom becomes better too."- Robert John Meehan
"The teacher who is indeed wise does not bid you to enter the house of his wisdom but rather leads you to the threshold of your mind."- Khalil Gibran
"The great teacher is not the man who supplies the most facts, but the one in whose presence we become different people."- Ralph Waldo Emerson
"Your heart is slightly bigger than the average human heart, but that's because you're a teacher."- Aaron Bacall
"What greater or better gift can we offer the republic than to teach and instruct our youth?"- Marcus T. Cicero
"Teaching is not just a job. It is a human service, and it must be thought of as a mission."- Dr. Ralph Tyler
"Teaching is a very noble profession that shapes the character, calibre, and future of the individual. If the people remember me as a good teacher, that will be the biggest honour for me."- APJ Abdul Kalam
"Teaching kids to count is fine, but teaching them what counts is best."- Bob Talbert
"A good teacher is like a candle — it consumes itself to light the way for others."- Mustafa Kemal Ataturk
"Everyone who remembers his own education remembers teachers, not methods and techniques. The teacher is the heart of the educational system."- Sidney Hook
"The mediocre teacher tells. The good teacher explains. The superior teacher demonstrates. The great teacher inspires."- William Arthur Ward
"One looks back with appreciation to the brilliant teachers, but with gratitude to those who touched our human feelings."- Carl Jung
"A teacher is a compass that activates the magnets of curiosity, knowledge, and wisdom in the pupils."- Ever Garrison
"A hundred years from now, it will not matter what kind of car I drove, what kind of house I lived in, how much money I had in the bank. But the world may be a better place because I made a difference in the life of a child."- Forest Witcraft
"Great teachers empathize with kids, respect them, and believe that each one has something special that can be built upon."- Ann Liberman
"I have come to believe that a great teacher is a great artist and that there are as few as there are any other great artists. It might even be the greatest of the arts since the medium is the human mind and spirit."- John Steinbeck
"The greatest sign of success for a teacher… is to be able to say, 'The children are now working as if I did not exist."- Maria Montessori
"Ideal teachers are those who use themselves as bridges over which they invite their students to cross, then having facilitated their crossing, joyfully collapse, encouraging them to create bridges of their own."- Nikos Kazantzakis
"The task of the excellent teacher is to stimulate 'apparently ordinary' people to unusual effort. The tough problem is not in identifying winners: it is in making winners out of ordinary people."- K. Patricia Cross
"The dream begins with a teacher who believes in you, who tugs and pushes and leads you to the next plateau, sometimes poking you with a sharp stick called 'truth.'"- Dan Rather
"One test of the correctness of educational procedure is the happiness of the child."- Maria Montessori
"A good teacher can inspire hope, ignite the imagination, and instil a love of learning."- Brad Henry Love
"A master can tell you what he expects of you. A teacher, though, awakens your own expectations."- Patricia Neal
"I put the relation of a fine teacher to a student just below the relation of a mother to a son."- Thomas Wolfe
"The hardest arithmetic to master is that which enables us to count our blessings."- Eric Hoffer
"A teacher affects eternity; he can never tell where his influence stops."- Henry Brooks Adams
"The art of teaching is the art of assisting discovery."- Mark Van Doren
"Teachers are expected to reach unattainable goals with inadequate tools. The miracle is that at times they accomplish this impossible task."- Haim Ginott
"The true teacher defends his pupils against his own personal influences."- Amos Alcott
"Good teachers know how to bring out the best in students."- Charles Kuralt
"Good teachers are those who know how little they know. Bad teachers are those who think they know more than they don't know."- R. Verdi
"Education breeds confidence. Confidence breeds hope. Hope breeds peace."- Confucius
"What sculpture is to a block of marble, education is to a human soul."- Joseph Addison
"Good teaching is more a giving of right questions than a giving of right answers."- Josef Albers
"One good teacher in a lifetime may sometimes change a delinquent into a solid citizen."- Philip Wylie
"If we teach today's students as we taught yesterday's, we rob them of tomorrow."- John Dewy
"If you have to put someone on a pedestal, put teachers. They are society's heroes."- Guy Kawasaki
"Live as if you were to die tomorrow. Learn as if you were to live forever."- Mahatma Gandhi
"Appreciation is a wonderful thing. It makes what is excellent in others belong to us as well."- Voltaire
"The object of education is to prepare the young to educate themselves throughout their lives."- Robert M. Hutchins
"It is the supreme art of a teacher to awaken joy in creative expression and knowledge."- Albert Einstein
"Education is the passport to the future, for tomorrow belongs to those who prepare for it today."- Malcolm X
"I am indebted to my father for living, but to my teacher for living well."- Alexander the Great
"Children are likely to live up to what you believe of them."- Lady Bird Johnson
"Good teaching is one-fourth preparation and three-fourths pure theatre."- Gail Godwin
"If we could say, 'We are respectful and courteous in our dealing with children, we treat them as we should like to be treated ourselves', we should have mastered a great educational principle and be setting an example of good education."- Maria Montessori
"Teaching is not a lost art, but the regard for it is a lost tradition."- Jacques Barzun
"To stimulate life, leaving it then free to develop, to unfold, herein lies the first task of the teacher."- Maria Montessori
"The whole purpose of education is to turn mirrors into windows."- Sydney J. Harris
"None of us got where we are solely by pulling ourselves up by our bootstraps. We got here because somebody – a parent, a teacher, an Ivy League crony or a few nuns – bent down and helped us pick up our boots."- Thurgood Marshall
The teaching profession requires a lot of understanding, patience, and a lifetime of dedication. With these beautiful teacher appreciation day quotes and 'thank you, teacher' quotes, you are definitely going to let them know how much you admire them!