Best Online Homeschooling Resources That Parents Must Know About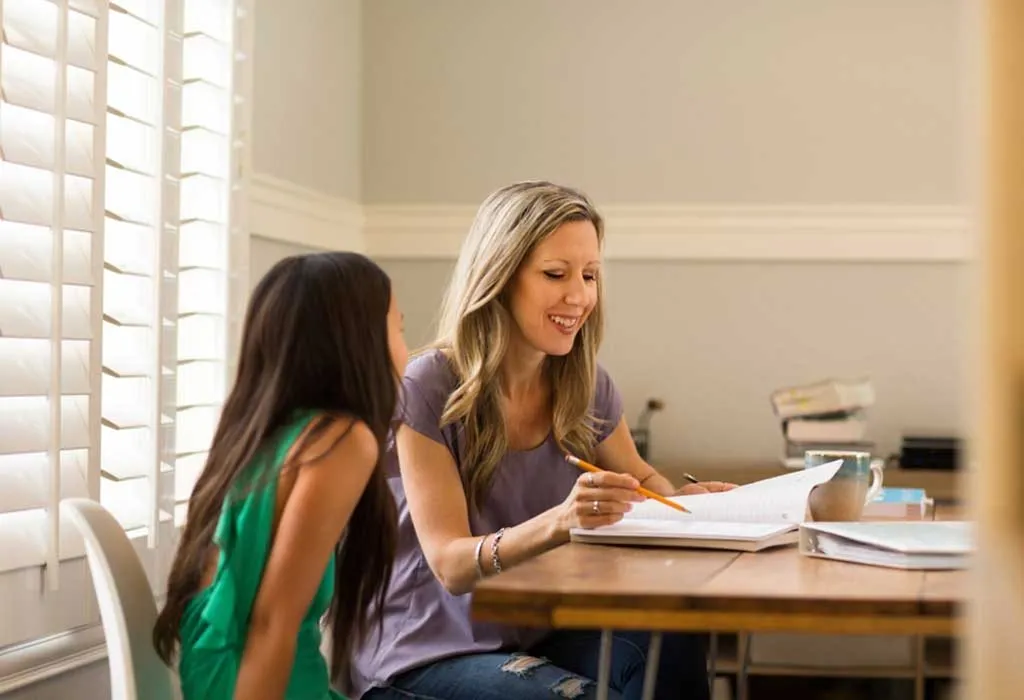 Homeschooling has seen tremendous growth in the last decade and, with the unexpected lockdowns which could soon become a regular occurrence, more people will get onboard the homeschooling wagon. Its popularity has spawned a number of online resources such as blogs, tutorial videos, and whole curriculums offered by institutes designed for homeschoolers. If this is your first experience homeschooling your child, you will have a number of questions regarding the type and content of resources available online, especially about the quality of free homeschool resources available. This article showcases the best of the online homeschooling resources you have at your disposal.
Best Tools and Resources Available Online for Homeschooling Your Child
Most parents who are new to homeschooling enter the field with ideas from the traditional schooling systems. Therefore, it is not surprising that they would struggle with setting up a curriculum or a combination most suited for their child. Homeschooling can be a lot more flexible with learning happening from a range of resources and approaches.
Homeschooling Educational Methods and Philosophies
There are a number of approaches with different philosophies behind how children need to be taught, here are a few:
1. Waldorf
The Waldorf schools involve an academically rigorous approach to education with an emphasis on experiential learning that is developmentally appropriate. This philosophy was developed by Rudolf Steiner in 1919. The emphasis is on the development of the child as a whole by educating the mind, heart, and hands. It also inspires students to be life-long learners and fully develop their unique talents.
2. Montessori
The Montessori approach to education was started by Maria Montessori, an Italian physician in 1900. These schools are popular more like a preschool method but can also be scaled to high school levels. The methods of Montessori can be applied to both schools and homes making it great for homeschooling. The approach involves allowing the child's interest to develop naturally based on their studies.
3. Interest-Led Learning
This is a variant of homeschooling popularly known as unschooling. Educational pioneer John Holt pioneered the term and the method of unschooling. They believe that children have an innate desire to learn and the approach is individualised to each child. Unschooling deviates quite a bit from regular curriculums and on the surface appears to lack a structure. It is, however, very effective in producing highly diversified learning outcomes in some children.

Homeschooling Curriculums
The curriculum you will use will become the biggest decision you will make after you start to home school. Here are a number of curriculums suited for homeschooling with the last two being Christian-themed.
1. Oak Meadow
Oak meadow features a holistic approach to homeschooling where the curriculum balances rigorous academic standards with explorative learning. Children are encouraged to learn using highly imaginative methods that give an opportunity to learn only from the intellectual standpoint but also from the hand and heart. It has a strong emphasis on the creative arts which involve painting, drawing, music, and handwork.
2. Moving Beyond the Page
Moving Beyond the Page features a curriculum tailored for distance learning and covers both the state and national standards. Their approach to learning is based on critical and creative thinking skills and lots of hands-on learning. Children learn through plenty of project work with the quality of the learning outcome, sometimes, exceeding the state standards.
3. K12
The K12 curriculum is for those homeschoolers who wish to combine an individualised approach with the state standards. With this, you will have the best of both worlds, as the site offers the complete k12 curriculum along with support and assessment tools.
4. Cathy Duffy Reviews
The Cathy Duffy Reviews is a must-visit site for all beginner homeschoolers as Cathy Duffy has been reviewing homeschooling curriculums since 1984. There's a lot of good information to be found on specific curriculums and experiences from those who have used them.
5. Sonlight
Sonlight is a Christian publisher who has a curriculum based on literature and religion. It revolves around children's intrinsic curiosity and love for stories with their natural thirst for learning.
6. Classical Conversations
Classical Conversations take the classical approach to education in a homeschooling setting. Started by a Christian community, the method has the added benefit of group learning. Families bring their kids together to study each week and enjoy the enrichment brought about by socialisation.
Websites to Learn Online
A number of websites now offer homeschooling material for the growing population of homeschooling families. It involves a variety of free learning resources that are difficult to find otherwise. Here are some of the most popular websites for online learning.
1. Khan Academy
Khan Academy is one of the most popular online websites for learning in the world. It features content suited for students of all ages in physics, chemistry, math, biology, finance, and history. The courseware includes video clips and interactive exercises for learning and retention.
2. Starfall
Starfall has a free homeschool curriculum for kindergarten and lower grades up to the third grade. It started as a free site with interactive material to teach young kids using phonics. They can also watch short videos on letters and sounds, play games, and flip through storybooks. The approach encourages intrinsic motivation by emphasising on exploration, positive reinforcement, and play.
3. DuoLingo
DuoLingo is a fantastic free app for children to learn a number of languages including German, Chinese, Spanish, French, Portuguese, etc. The learning approach is game-based and fun making it interesting for all. It gives immediate grades and keeps children motivated through rewards. It has been shown that learning for 34 hours on the app is equivalent to one semester of language course in a university.
4. Project Gutenberg
Project Gutenberg is a free online library with over 60,000 books which can be downloaded or read online. Most of the books are classics and old literature the copyrights of which have expired. It is perfect for reading informative material on all topics free of cost.
5. Clickschooling
Clickschooling is one of the best homeschooling curriculum providers who mails homeschooling lesson plans on a daily basis. They will send you daily recommendations for learning material in a structured manner that will help kids learn and keep them entertained at the same time. The best feature is that it is free!
6. Time4Learning
Time4Learning is a homeschooling resource that uses an interesting way to make learning fun for children; computer games! Their web resources can be accessed from any computer by logging in where you can download homeschool teaching tools, printable lesson plans, schedules, and more. The curriculum allows students to progress at their own pace and games are used to teach a range of concepts making it easier to grasp. They charge a monthly fee.
7. Reading Eggs
Reading Eggs is an excellent online platform for young kids to learn how to read. The reading lesson progress in a fun and engaging way by offering golden eggs, songs, and other rewards that keep the kids feeling accomplished and motivate them to move further.
8. Academic Earth
Academic Earth is a fairly advanced resource for older children and it is a collection of online courses from the best universities around the world. Enrolment is free and students will earn a degree or gain plenty of knowledge in any chosen field of study.

Homeschoolers and Hashtags to Follow and Find on Social Media
Social media is a great platform to find the best online homeschool programs as you would come across people with real experience in it. Here are links you can follow:
1. Simple School
Simple School is a homeschooling mom's blog that gives everyone useful tips and everyday experiences of homeschooling. It's a great place to meet other homeschoolers.
2. Hip Homeschool Moms
These homeschooling moms have a Twitter and Facebook page with plenty of discussions, giveaways, and parties for the followers. It is also a great platform to interact with other parents and share experiences.
3. The Old Schoolhouse
The Old Schoolhouse is one of the most popular homeschooling magazines for parents that has regular updates with informative links and inspiring stores that motivate homeschoolers.
4. Twitter Hashtags
The easiest way to find all the good pages to follow is to search with a twitter hashtag. #homeschool will show you all the posts and tweets by leading pages with all the info you need.
Homeschooling Blogs
Blogs of popular homeschooling can reveal surprisingly useful details. Check these out:
1. Simple Homeschool
Simple Homeschool is a comprehensive blog on homeschool by authors who have raised homeschooled children from the elementary to college level. It has good tips for those who are considering homeschooling.
2. Confessions of a Homeschooler
This blog is a chronicle of the author and her journey in homeschooling. It offers useful crafts and some printable materials.
3. The Happy Housewife
The Happy Housewife is a blog by a homeschooler who has raised seven children. It includes resources on a diverse range of topics from projects, curriculum, and recipes.
4. The Homeschool Classroom
This blog is a collaborative effort by multiple homeschoolers who pour in their experience in child development and parenting ideas.
5. Special Needs Homeschooling
Parents with disabled children will find this blog helpful in giving them ideas for homeschooling their children. It has multiple resources and experiences by the author that act as a guide to parents.
Things to Remember While Using Online Homeschooling Resources
While online resources are great for homeschooling, they also come with pitfalls that are easy to miss. Remember these when you consider homeschooling:
1. Ensure the free resource is useful
Printable materials offered by most websites out there for free may not suit your homeschooling needs. Before you give your child the activity, ensure it has its proper place in the learning curriculum. Math printouts, for example, can be counterproductive if you print an advanced topic your child is not ready for yet. Math has to be taught systematically from the ground up with advanced concepts building on simpler fundamentals. Similarly, any printable material must be within the context of your curriculum and approach.
2. Ensure the free material is really free
Many homeschooling websites offer free printables, that are often copyrighted material, to their subscribers. These are often not meant to be shared with other parents or audience. Look for resources that offer material that is not copyrighted and absolutely free for sharing and distribution.
Homeschooling requires you to research extensively on the type of curriculum and philosophy you will adopt and plan the lessons before you begin. A number of online resources offer homeschooling curriculums that can be adapted to all children. For more material and learning there are dozens of websites with useful resources for homeschooling children of all ages.
Also Read:
Homeschooling Vs No-schooling
Tips for Education through Homeschooling
Alternative School for Kids