Baby With THREE Biological Parents Shocks The World!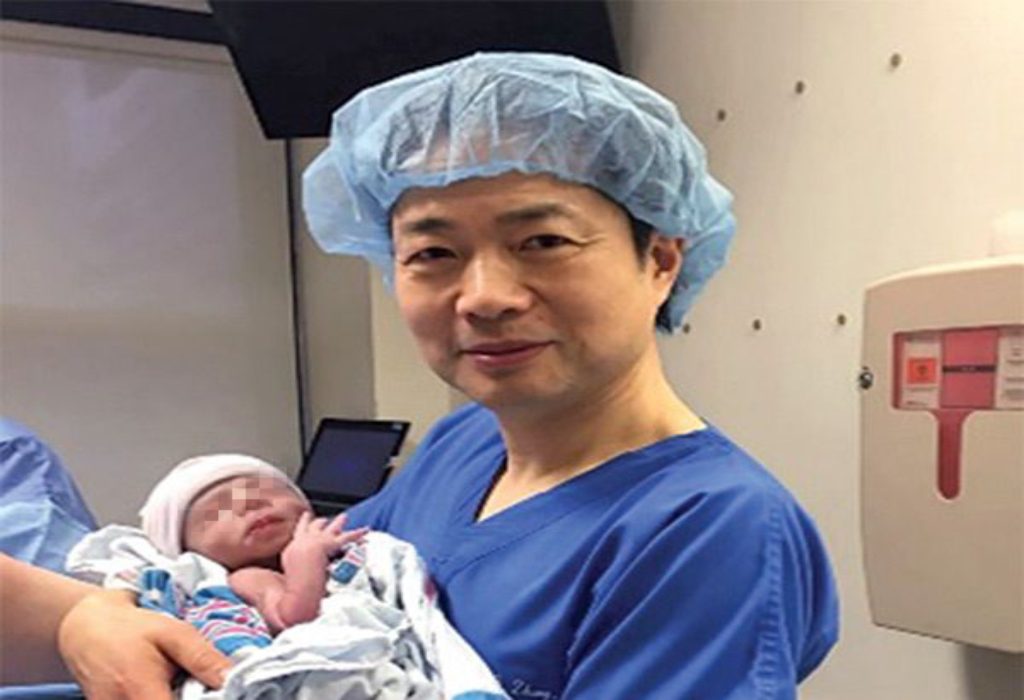 A mother wants nothing but her baby's safety and health. From the moment you find out you have conceived, you become extra cautious about your health and wellness as your baby's health also depends on it. But what if there is something within you that stops your baby from being born healthy – or even alive? This mother from Jordan had already lost two babies to a genetic disease. She did not want to lose her third. What she decided to do to bring her baby into the world will shock you beyond belief! Three's a crowd? Not in the case of baby Abrahim Hassan who was born 5 months ago to THREE BIOLOGICAL parents!
Ibtisam Shaban, a woman from Jordan, carried the deadly genes of Leigh Syndrome. This is a rare syndrome that affects the central nervous system and can be fatal for young children. This is the disease that already caused death in her first two babies. There was no way she was letting Leigh Syndrome claim her third! But what could she do to battle this genetic problem that had left even the doctors helpless? She didn't want it to mean that she would never be able to become a mother and experience the joy of bringing up kids…
The frantic but determined mother contacted her doctor John Zhang to understand if there was any way she could give birth to a healthy baby. Her only hope was that her baby should be born without any traces of her deadly disease. And there was one thing that could be done to make this happen. Giving a nod to the revolutionary "three parent technique".
What exactly is the three parent technique?
This technique is a medical revolution which involves implanting the nucleus from one of the mother's eggs into a donor's egg. The donor's egg had to have its nucleus removed. This egg was now a mix between the donor's egg and mommy Shaban's egg. Finally, it was fertilized by Shaban's own husband, thus making it a "three-parent" embryo! This ground-breaking solution ensured that the couple's religious beliefs were adhered to as well – no destroying of any embryo and the guarantee that the baby would not inherit the fatal gene.
The result was wondrous – a perfectly healthy baby Abrahim was born nine months later! The doctors waited five months to declare that the baby showed no traces of his mother's deadly gene, however, they will still be keeping a close watch on him.
Watch: Understand the three parent technique better with the following video:
Well, a healthy baby was born all right, but why were some experts still so upset?
The procedure, though successful, has evoked a lot of strong emotion – both individual and medical. Several experts have criticized this procedure, deeming it unethical, unwise and immoral. While they feel it was fortunate that the baby was born healthy, there is no organized data in place that can be used in the future for similar incidents. The technique, it seems, is quite prone to failure as the chances of the mutated gene multiplying into a full-blown disease are quite high! This means Abrahim can be a guinea-pig for at least the first few years of his life!
That said, perhaps we're missing the point. Should we be glorifying a premature-experiment that lucked out? Or should we be concerned that its success might catapult an under-studied theory into the category of "tried and tested", much before its meant to? Should the "three-parent technique" be used so liberally before the breaching of moral and ethical norms is first addressed? Assisted Birthing Techniques have always brought out a certain level of criticism. Our very own Tusshar Kapoor's firm stand on single parenting through IVF methods and surrogacy brought on a whirlwind of questions and accusations filled with distaste. That didn't stop him from fathering a beautiful baby boy.

How long is it going to be till we understand that such assisted birthing is actually a blessing to the scores of people who yearn for the fulfillment of being a parent? This may be an experiment now but it is an experiment that has brought much delight to the couple. We pray that Abrahim has a healthy life ahead and his story inspires many more medical professionals to unravel the world of childbirth complications.