Baby Shower Prizes Your Guests Will Actually Love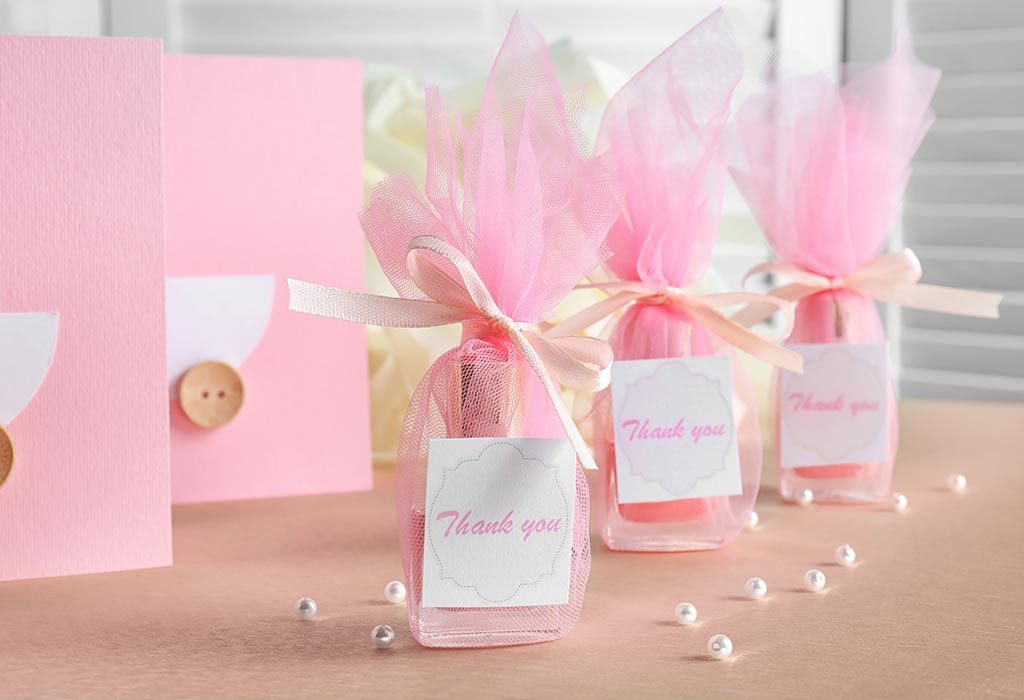 Games and activities are essential for any baby shower for the guests to enjoy the party, intermingle, and have loads of fun. Games act as the catalyst which breaks the ice of formality and encourages the guests to be casual and bond with each other. A baby shower where the guests are formal with each other and just chit-chat is boring. To bring out their playfulness and make the party buzz with activity, games are required. To make your baby shower memorable, just ensure there are some good games with some great prizes. Awesome prizes will entice your guests to play the games, play with competitiveness, and result in an enjoyable party.
How Many Baby Shower Prizes Should You Buy?
You have planned all the games and activities for your baby shower but are probably confused about how many prizes to buy. So the first thing to consider is how many guests you have invited to your baby shower and how many games you have planned. Depending on the number of games, you can have 2 to 4 prizes per game. A minimum of two prizes per game is a must to appreciate the participation of the guests. You can add one or two more prizes per game depending on your budget and wish for the ties and runner-up prizes. Some people even have prizes for other things such as punctual guests, well-dressed guests, etc. These activities give the chance for some jovial moments and break the ice for the party. Do remember to buy a few extra gifts or prizes in case of extra guests or more tie-ups.
Exciting Baby Shower Prize Ideas for Guests
Your baby shower games prizes should be exciting for the guests. This will encourage them to participate and play competitively in the games. Any prize which is common, will not entice them to play the games. So when purchasing the prizes keep in mind the age group of the guests and their lifestyle. The prizes don't need to be expensive but they definitely should be thoughtful, to show your guests they are special to you. So, purchase something which is elegant and is useful for them. The prize can be small, but if it is something which is of use, then the guests will appreciate it. Nobody likes junk or something which is of no utility to them. So buy something which the guests use in their daily life or can use as decoration. A well-thought prize will excite the guests and show your appreciation for their coming to your baby shower.
Coed Baby Shower Prizes
You have invited both men and women for your baby shower. Now you won't know who is going to win the games or how many men will win and how many women will win. So the ideal solution is to buy coed baby shower prizes. This way you don't need to worry about what to give to whom. Some ideas for coed prizes are:
1. Books
Books are the best thing to give anyone and one can never go wrong with them. Just purchase the latest releases and pack them in attractive packaging to wow your guests.
2. Gift Vouchers / Certificates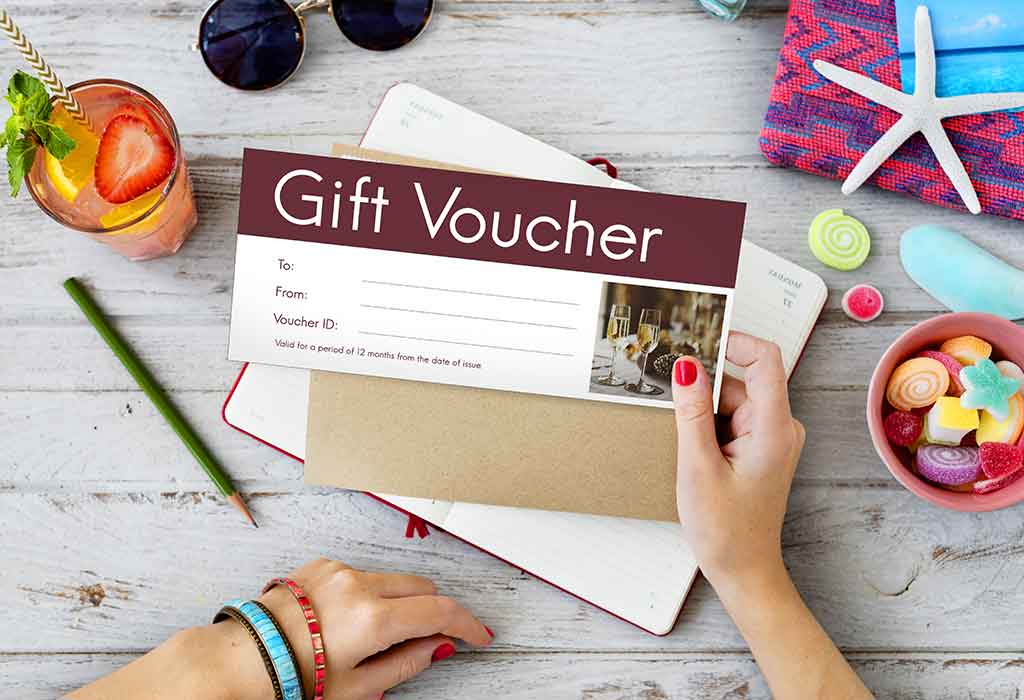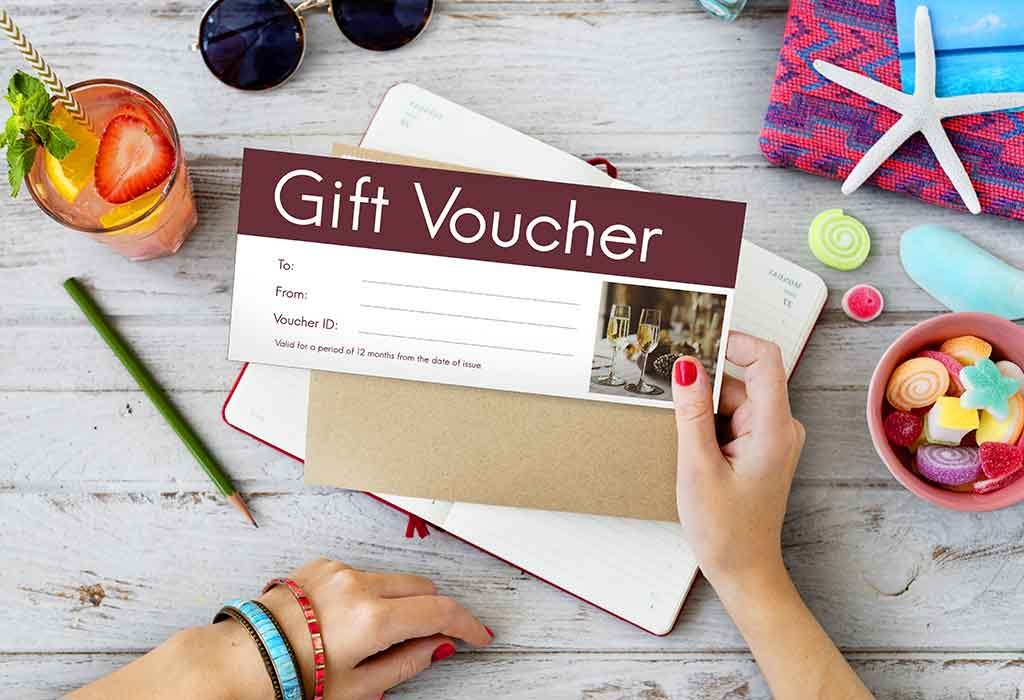 Giving gift vouchers or certificates of some popular lifestyle brand is a smart choice. The winner can purchase anything of their choice as per their need and utility.
3. Ready to Make Margarita Kit
Everyone loves margarita, so gifting them a kit that has all the ingredients to make margaritas will be appreciated by them.
4. Cookie Basket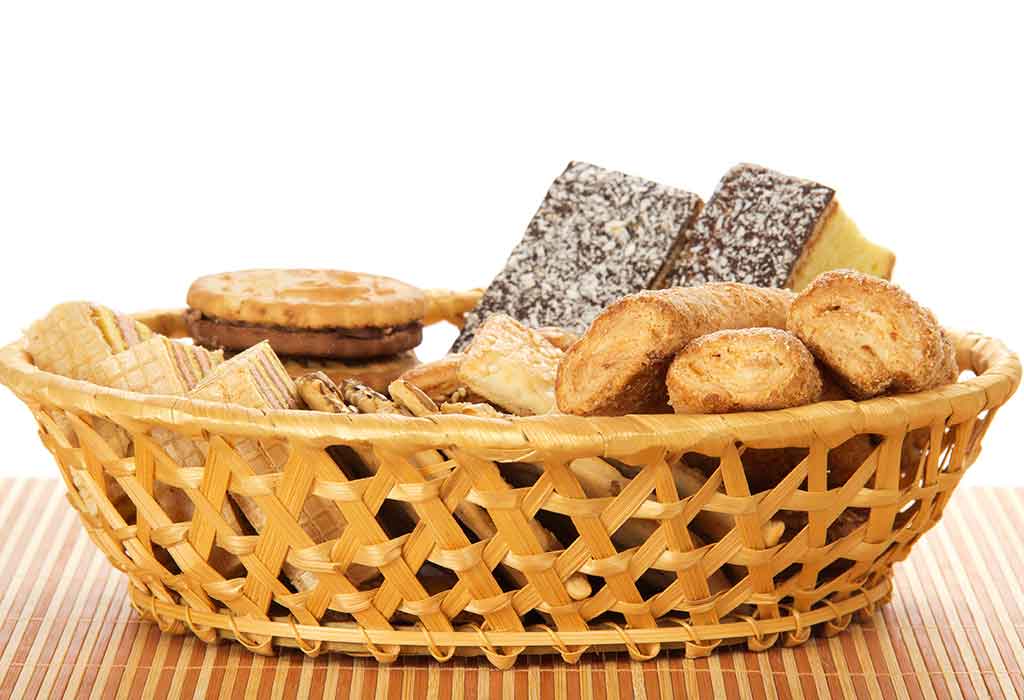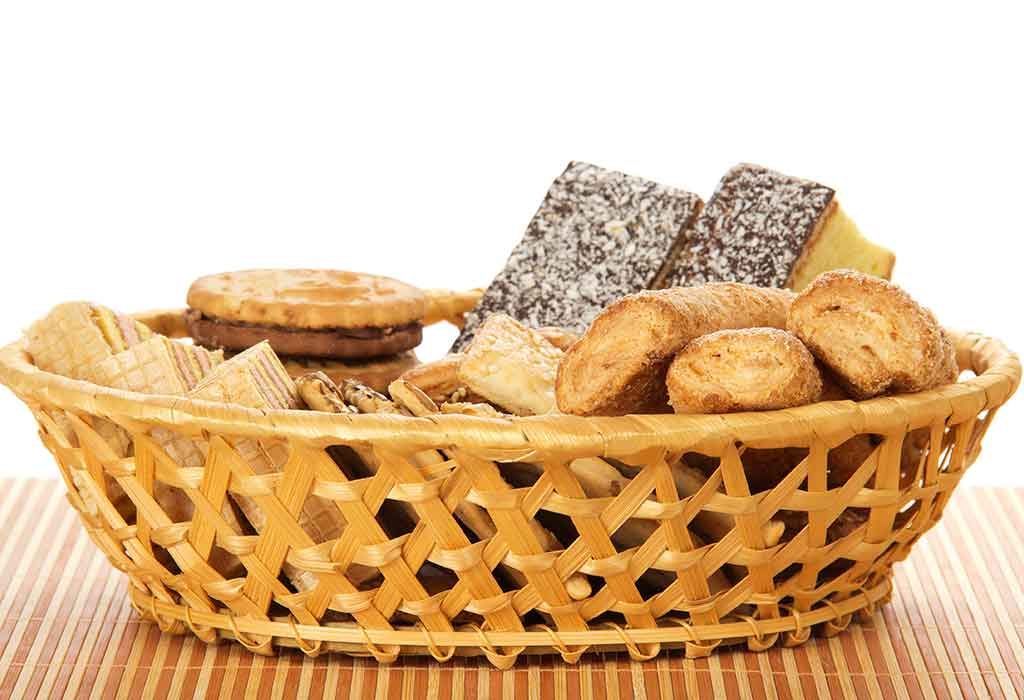 Cookies are loved by everyone and no one will say no to some more. So an assorted cookie basket is a good choice for coed baby shower prize.
5. Diary
Diary is always useful to everyone. So pick an elegant diary with a beautiful looking pen and your coed gift is ready.
Baby Shower Door Game Prizes
Baby shower door games are the games that start as soon as the guests enter the party venue. They are played to ensure that the party fun and excitement starts from the party door. Some of the popular baby shower door game prizes are:
1. Cupcakes Bag
Who doesn't love these sweet little delights? Just take an attractive goodie bag and put in a few assorted cupcakes and tie with a vibrant ribbon. The perfect door game prize is ready.
2. Personal Care Kit
Make an attractive personal care kit by adding shower gel, hand lotions, and body wash. Gifted in an attractive bag, it will make your guests feel special.
3. Handmade Soaps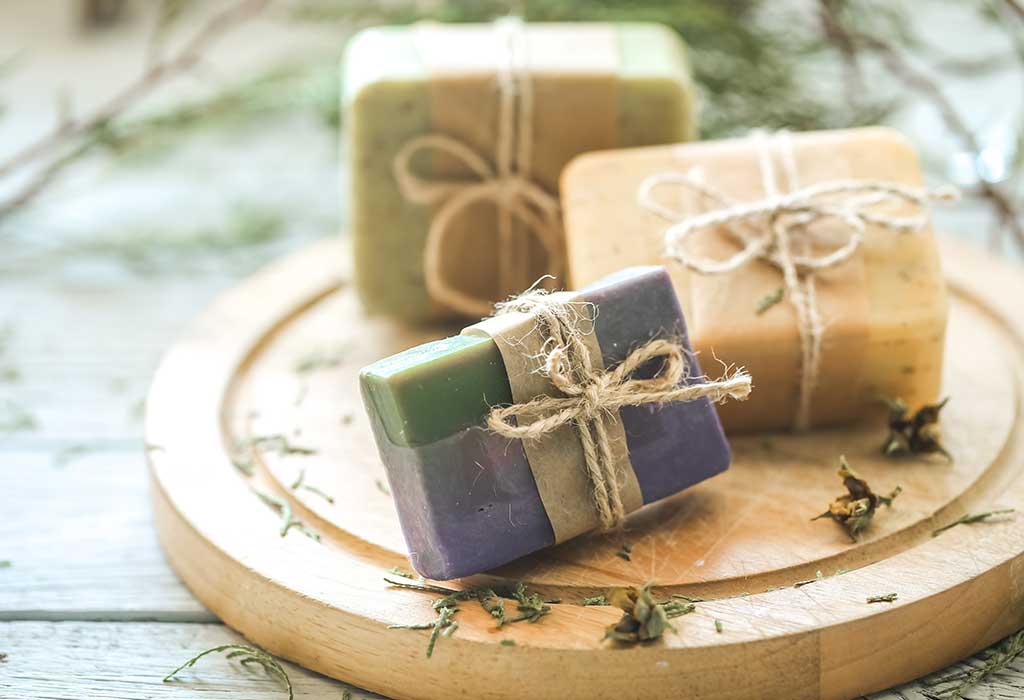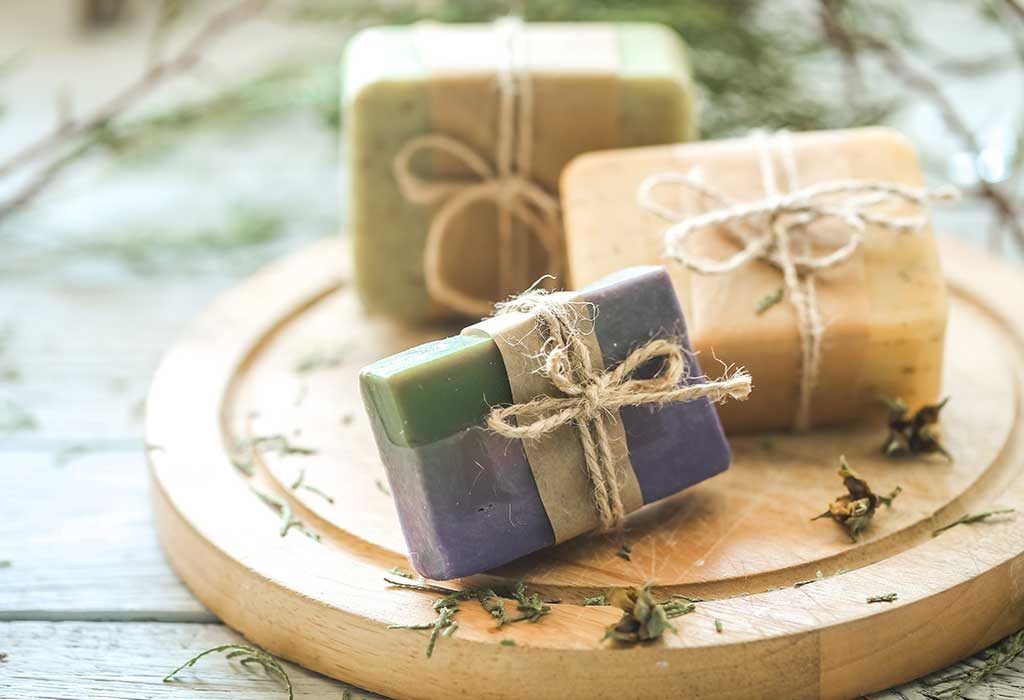 Delight your guests with these fragrant handmade soaps hamper. Take a georgette bag and fill it with few assorted handmade soaps, tie with a beautiful ribbon and gift them to your guests at the door.
4. Succulent Plants
Gift your guests with succulent plants in cute little ceramic pots. They will remember you every time they water these plants.
5. Tea and Coffee Bag Hamper
Take a paper bag or basket and fill it with assorted tea and coffee bags. The guests will enjoy these different types of delicious tea and coffee and remember you with fondness.
Other Baby Shower Prizes For Games
Some other options of prizes to give away at a baby shower or diaper raffle prize ideas are:
1. Baked Goodies Hamper
Give your guests a hamper full of assorted baked goodies such as muffins, cakes, and bread. Everyone loves them and it's a useful gift which they will relish with delight.
2. Treats in a Mason Jar
Take a mason jar or any jar and fill it with small goodies such as gum, candies, chocolates, shot bottles, etc. Decorate the jar as per the theme of your party.
3. Wine and Chocolate Hamper
Everyone will love this prize as it has both wine and chocolate which everyone loves. You can replace the wine with fruit juices if want to go for a healthier option.
4. Fancy Coasters
Gift your friends some attractive coaster set. They can use them when they have their own party.
5. Kitchen Utensils / Baking Set
You can go for the simple toolset of baking or kitchen utensils. They are always useful and will be appreciated by your guests.
6. Salt and Pepper Shakers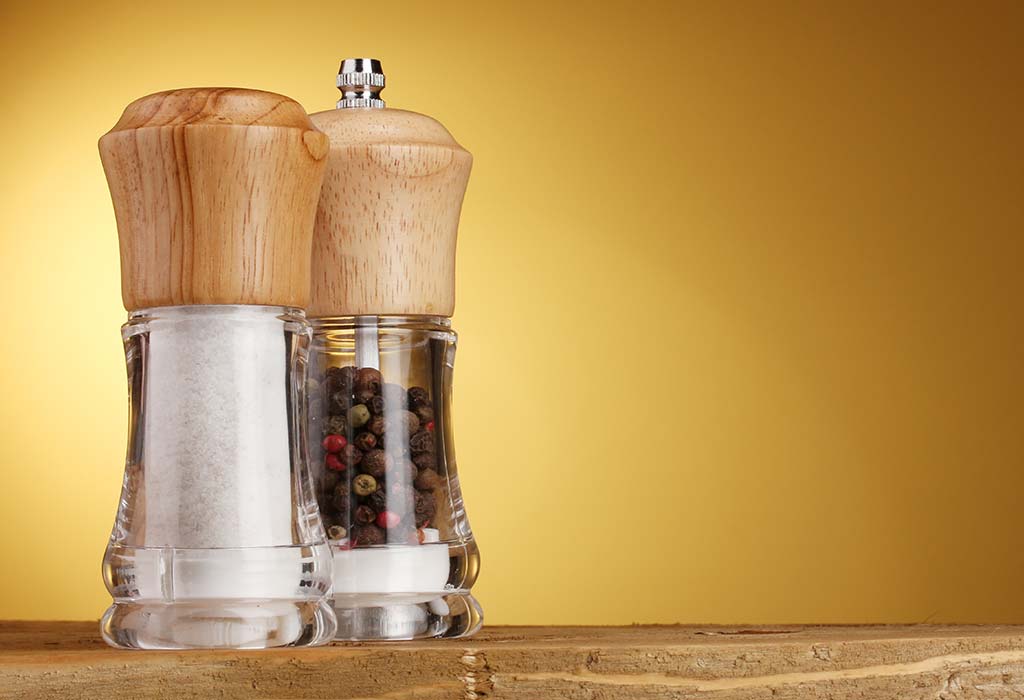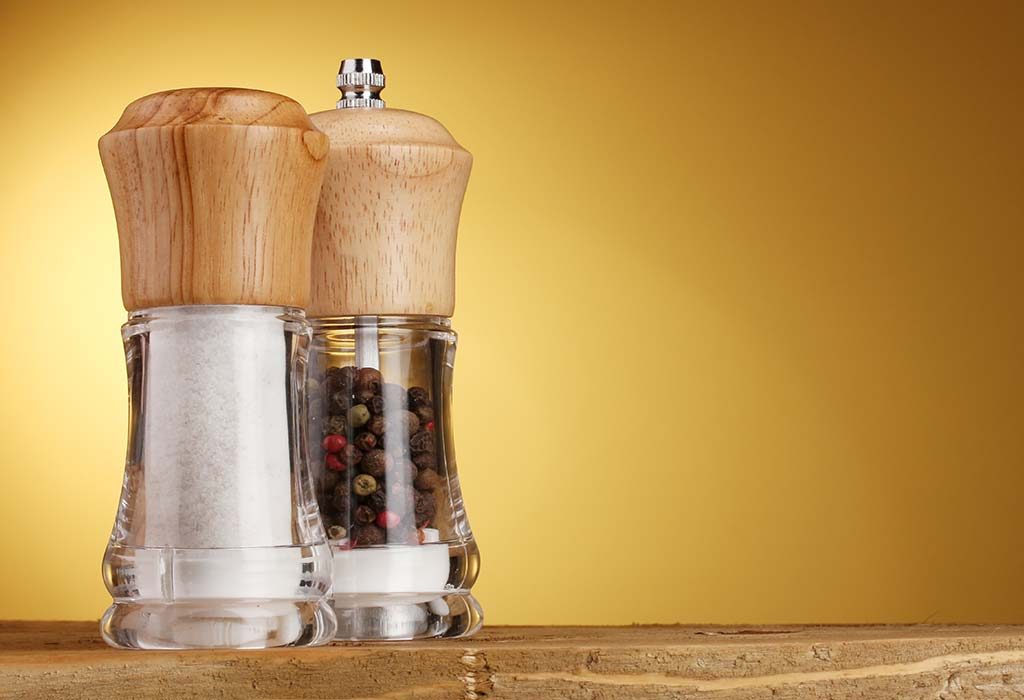 Cute little salt and pepper shakers make for an ideal small baby shower prizes. Pick up some unique design and wow your guests.
7. Goodies in Plastic Tumbler
Take a tumbler of the same color as your party theme, fill it with assorted goodies or travel-size personal care things like lotion, sanitizer, etc. Tie a broad ribbon on top and it's ready to be gifted.
8. Ceramic Mugs
One of the low-cost gift ideas, ceramic mugs are of use for everyone. You can fill these mugs with tea bags, coffee beans or candies to make them more attractive.
9. Sangria Kit
Though a bit over budget, a game prize everyone will fight to win. Perfect for any season and any party theme.
10. Bath Salts
Looking for an inexpensive game prize, then this is one of the cheap baby shower prizes ideas. Take pretty organza bags and fill them with assorted bath salts sachets.
11. Scented Candles
Attractive scented candles in different scents and wrapped in beautiful packaging makes for a good party game prize.
12. Candies / Chocolates Jar
Take a beautiful jar and fill it with assorted candies and chocolates. You can also replace the candies with coated nuts or berries for a healthier substitute.
13. Potpourri Mesh Bags
Take a mesh bag and fill it with few scented potpourri sachets. Tie the bag with a cute ribbon to complete the gift. This is one of the inexpensive baby shower prizes for games.
14. Photo Frame
An elegant photo frame that the guest can use is a charming gift. You can also gift the guests with a Polaroid photo of theirs taken at the party. So they will always remember your party when they see the frame.
15. Mani-Pedi Gift Set
This is the ideal gift for your female guests. Every woman loves a mani-pedi kit and you can fill the hamper with a nail file, lotion, scrub and assorted nail paints to make their day.
Tips for Baby Shower Prize Presentation
Presenting and packing of your baby shower prizes is as important as the prizes. The presentation makes the gift look attractive and make the guests feel special. Some tips to use when packing the baby shower prizes are:
Use attractive packaging or glitter gift paper.
The transparent sheet is good to use if it has some cute little hearts or another shape. An absolutely transparent sheet will make the gift look dull.
Remember to pack the gifts as per the theme of your party. It could be the same colored gift paper or similar decorations.
Tie the gifts with curly satin ribbons or tulles in vibrant colors.
Put ribbon flowers on the prize to make them look more attractive.
If possible keep the gifts in a cute gift bag to make it easy to carry by the guest.
Remember to add a cute thank you label, to express your appreciation for the guests to join in your celebration.
Make your baby shower a hit with your guests by giving them exciting prizes for the baby shower games. When choosing the prizes do keep in mind your budget. Guests love prizes which are useful and exciting, not which cost more. Put in your creativity and thoughts when choosing the game prizes to show your appreciation. An inexpensive gift with beautiful packaging looks attractive, so don't go for the price tag but look at the utility of the gift for your guests. Well-thought prizes ensure the guests will love them and remember your party for a long time.
Also Read:
Top Baby Shower Gift Ideas
Fun and Amazing Baby Shower Games
Effective Tips for Hosting a Virtual Baby Shower