At What Age Can Your Child Go to a Daycare/Childcare Centre?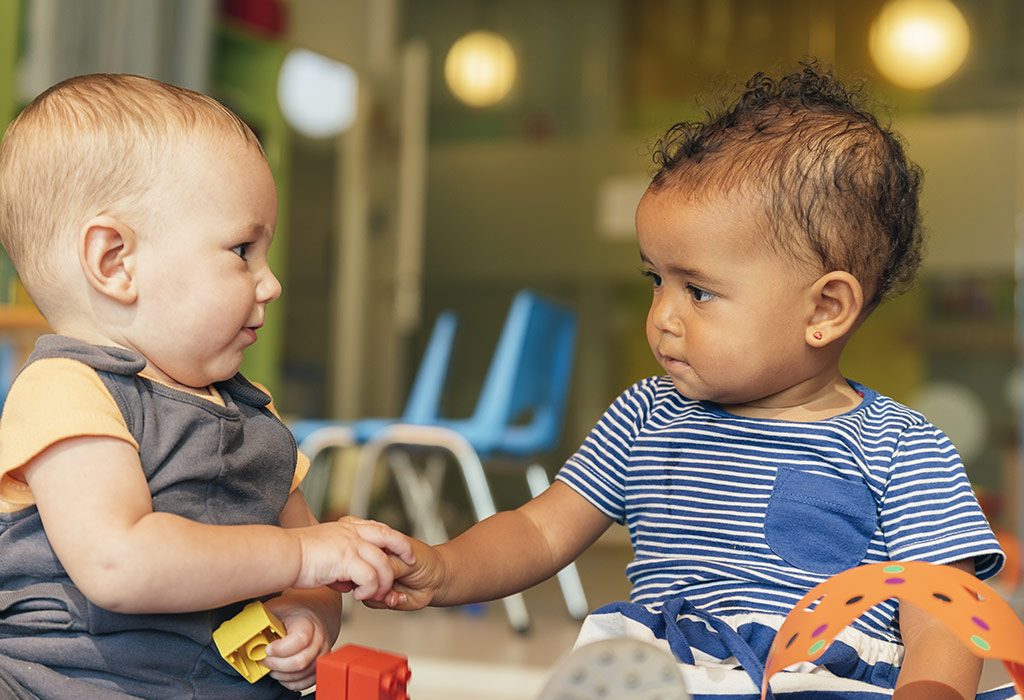 With fast-paced lives and work demands, present-day parents may be required to put their children in a daycare centre. However, the question in most parents' mind is, "What exactly is the right age for my child to go to a daycare?" Well, this article will help you take the right decision for your child.
What Is the Best Age to Put Your Child in a Daycare/Childcare Centre?
Whether to send your child to a daycare or not is your personal choice. However, in most cases, it may depend on your work schedule, demands and also on your child. Ask yourself a few questions before you make this decision:
Does my child feel uncomfortable in the company of strangers?
Will my child feel overwhelmed in a noisy environment?
Will my child feel comfortable and adjust easily to a new environment or place?
Will my child indulge in various kinds of activities and games with kids from his age-group?
These questions will help you decide whether sending your child to childcare is a sound decision or not. However, if you are wondering about the minimum age for child care, it varies from centre to centre. Some may allow babies as young as a few months old, whereas other centres may be suitable for toddlers and older children only. Therefore, you need to find a daycare centre that is best suited to your child's age and other requirements.
Benefits Your Kid Will Get from a Daycare/Childcare Centre
A mother is supposed to take care of her baby and forsake everything else for the sake of her baby. Although that's an ideal scenario, it isn't feasible as most nuclear families have working parents. In such a situation, it becomes difficult to stay at home and take care of the child, and the only option that parents are left with is to send their child to daycare. However, if you are sceptical about sending your kid to a daycare centre, here's what you should consider:
It is a safe, and structured environment where the staff is equipped to take care of the needs of babies and older kids.
It is a great place for your growing kid to develop better social, language and other skills.
Your child will interact and indulge in activities with children from his age-group, thus helping him become better prepared for formal education.
Your child will become more independent and may experience less separation anxiety as he gets habituated to being away from parents from a young age.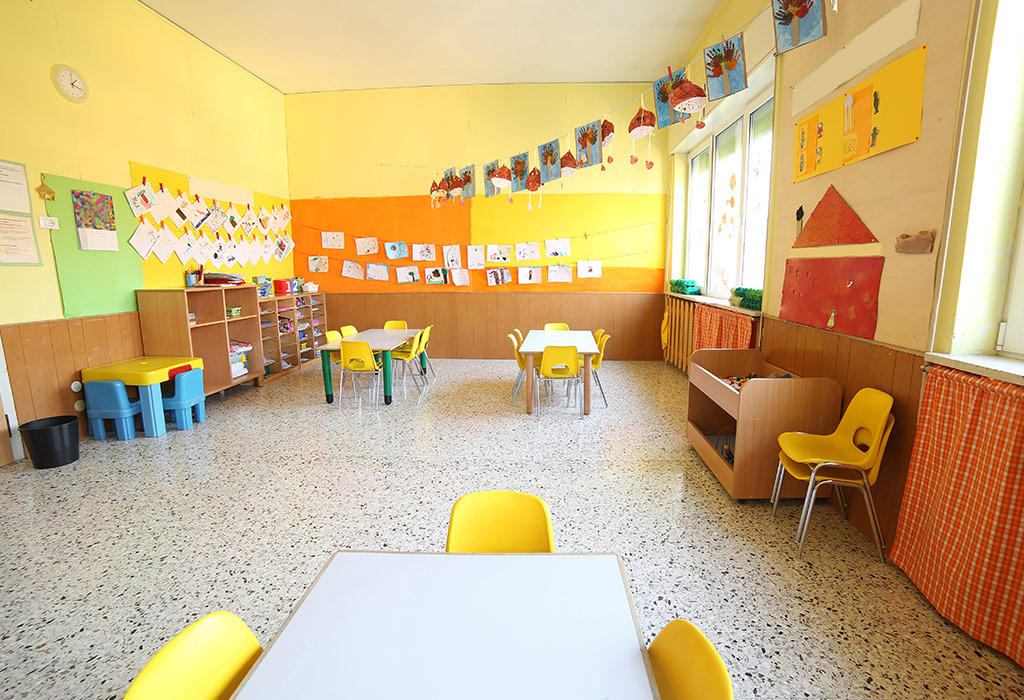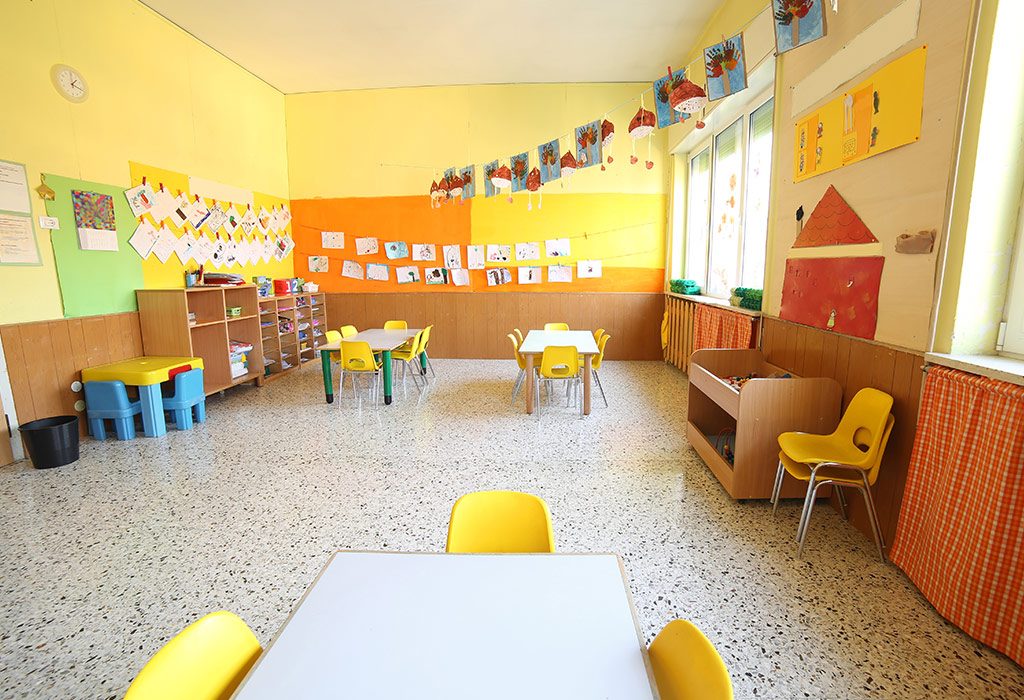 Things To Remember While Choosing a Care Centre for Your Child
Some people believe that daycare centres are best suited for toddlers and older children, while others feel that it's best to leave a child in family daycare. Whatever your decision might be, it's important to keep in mind a few things before choosing a daycare centre as per the age of your child:
Babies – 1 – 12 Months
If you are wondering at what age an infant should be considered for day-care, let us clear your doubts. Infants or babies need special one-to-one care from a single caregiver, preferably at home itself. However, there are many daycare centres that offer more personalised facilities for younger babies or infants. Babies need a safe and clean environment because this is the time when they start experiencing the environment around them. It's important to carefully choose and select a daycare centre because babies take time to adjust and develop attachment. Changing centres may not be advisable for young babies.
Toddlers – 1 – 2 Years
Requirements of a daycare centre for toddlers is more or less similar to that of babies. Toddlers are little explorers, and they need to be around someone who lets them be themselves and understands them well. People taking care of toddlers must have oodles of patience and energy. Childcare centres which have a low carer to children ratio work best. One of the best things about sending your child to daycare is that he gets to interact and socialise with same age-group children, which he may miss out on at home.
Preschoolers – 3 – 5 years
Children of this age group are learners and pick up language, social and other skills real fast. So, if you are looking for a daycare centre for your 3-5-year-old kiddo, it should be a place where he not only feels safe and comfortable but also gets to brush up or acquire new skills. Opt for a place that offers an array of activities for your kid.
Every parent has different requirements as far as sending their child to a daycare is concerned. Take into consideration some of the recommendations we've shared in this article and make the right decision for your child.
Also Read:

Pros and Cons of Daycare Centre for Kids
Child Care by Relative: Is It Good or Bad
How to Make Sure Your Child Gets Adequate Nutrition in Day Care