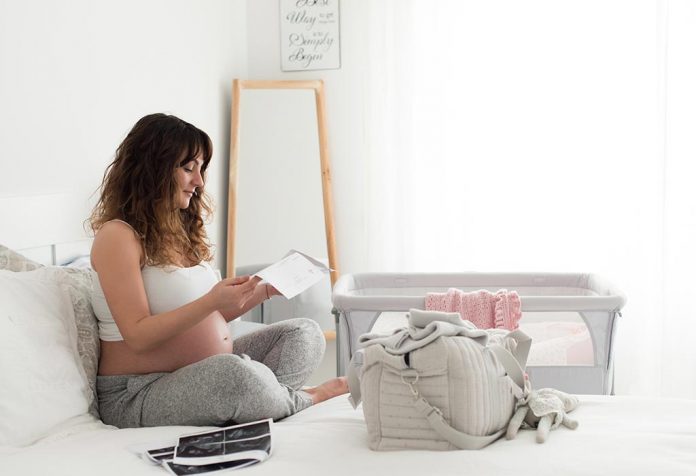 Last Updated on
As you make it to the third and final trimester of your pregnancy, gone will be your nervousness and anxiety. You will be happy that you are almost there and the thought that soon your baby will be in your arms, will spike up your excitement level. By now, you and your partner would have decided everything; you must have listed down the potential names for your baby, the crib for your baby must be ready, there must also be new pretty clothes for your little one, and you might have even decorated his nursery.
Now, all that's left is his arrival. But as your delivery date approaches, you realise that you need to pack certain essential things in your hospital bag that you will need during labour and birth. If you are going to be a parent for the first time, it is obvious to have little or no information regarding all the things are required for labour, and no wonder you will be freaking out. But don't you worry! Calm down, as we have made an elaborate hospital bag checklist for you.
When to Pack a Hospital Bag
If your pregnancy is going smooth, you can pack your hospital bag at around 34 weeks of your pregnancy, as your labour can start anytime from the 37th week. So, start packing.
Hospital Bag Checklist: For the Mother-to-be
If you are fortunate enough to have a vaginal delivery, then you won't need to pack much stuff as you will be discharged within 3-4 days of birth. But, if you have a C-section delivery, then you shall need to stay in the hospital for a little longer. Whichever, the case may be, you should be thoroughly prepared from your side. So, here is a list of things that you should keep in your hospital bag:
1. Important Documents
In a file keep your ID proof, health insurance card, copies of the birth plan, and hospital forms. Keep these documents after you have placed all other items in your bag as you will need them as soon as you reach the hospital. So, keep this file handy.
2. Comfortable Clothes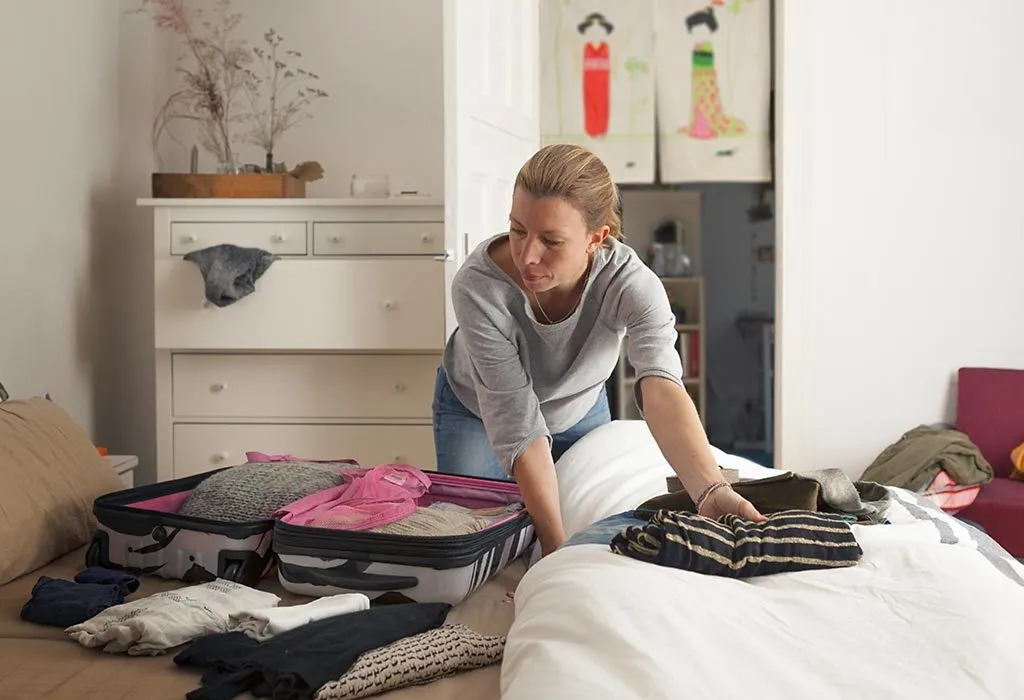 You might want to pack your best set of clothing in your bag. But remember this – you are going to the hospital and comfort is key. Pack loose and comfortable maternity clothes like maternity sleepwear, and maternity tops and shirts for your stay at the hospital. Although you will be given a hospital gown to wear during the time of labour, it is better to stay prepared. Pack loose dresses with buttons that can be unbuttoned easily to breastfeed your baby. Lightweight dressing gowns and nursing tops will prove useful post-delivery.
3. Undergarments
You might be thinking that this is one thing you will never forget, but believe us in those last minutes of madness to reach the hospital you remember nothing. So, keep an extra pair of undergarments. Bella Mama's maternity bras are an absolute must-have maternity item. It is a known fact that the rib cage expands as your baby grows. Therefore, it's important to find a good comfortable wireless bra. You will not regret investing in maternity lingerie for the immense comfort they offer.
After the delivery, you may bleed for a few days, so you must keep a pack of sanitary pads handy too.
4. Footwear
Pack a sturdy pair of slip-ons to walk around comfortably in the hospital. You can also keep a pair or two of socks. If you feel cold, you can always put them on.
5. Massage Oil
A massage oil comes as a blessing when you find it hard to bear the pain of contractions. Carry a good massage oil or lotion and ask your partner to massage your back and legs whenever you feel any pain.
6. Lip Balm
While being in labour, you will breathe a lot through your mouth, it can dry out your lips. The warm conditions inside the labour room can also dry out your lips. So, keep a lip balm handy to moisten your lips post-delivery.
7. Toiletries
Keep your toothbrush, toothpaste, and soap in a separate bag. If you like you can also keep coconut oil, shampoos, conditioners, and a comb in the bag.
8. Hair Bands and Hair Clips
Although often forgotten in rush, hair bands and hair clips are extremely important. If you have long hair, you don't want those nasty hair strands to irritate you when you are already worried about the birthing process. Tie up your hair to keep it out of your face during delivery.
9. Nursing Bras
Once you deliver the baby, all these things will make sense. So, pack nursing bras and pads. Nursing bras make breastfeeding easier and pads prevent breast milk from leaking. You can even keep a nipple cream in case of any soreness.
10. Breast Pump
If your baby is preterm or cannot breastfeed soon after the delivery, you can pump the milk and give it to your baby. A new mother can use a breast pump soon after giving birth. Using a breast pump post-delivery can also promote breast milk supply if you do not produce enough milk.
11. Pillows
Pillows come to the rescue when you feel contractions, so keep extra pillows with you. You can also pack nursing pillows in your hospital bag, these will come as a blessing to you in the initial days when you and your baby adjust to the new breastfeeding experience.
12. Birth Ball
Hospitals generally have a birth ball, but there is no harm in carrying one in case you need it. A birth ball is an exercise ball that balances the ligaments and muscles of the pelvic region. It also strengthens your lower back and opens the pelvis. Sitting on a birth ball can prepare your body for labour. So, do pack it along with a pump to inflate it. A birth ball will make your labour process a bit easier.
13. Books and Gadgets
For a few days, your mind will be all over the place. "The pressure of going into labour for the first time, what will it be like, will it hurt"…all these thoughts will make you feel jittery. Hence, you need a distraction. If you enjoy reading, take your favourite book along and read it whenever you feel nervous; reading is a good distraction. You can also keep a music player, mobile, and camera handy or have your favourite movies on a laptop or tablet.
14. Snacks
There is a possibility that you won't enjoy eating hospital food. Nobody ever does! Keep healthy snacks to munch on whenever you feel hungry. Keep sugar-free candies and lozenges to prevent your mouth from drying. Also, pack extra snacks for your partner so that he won't have to leave your side.
15. Glasses or lenses
If you have glasses or lenses, pack them in your bag. These are of utmost importance and always forgotten at the last moment.
What to Pack for Your Baby
Now you know what you and your partner will need for your hospital stay, but the little guest who will soon be brightening your life by his mere presence needs special care too. You must pack certain essential things for that munchkin. Below are the things you need to pack for your baby:
1. Baby Blankets
If your house is far from the hospital and you don't want your husband to leave your side for even a minute, then he needs to pack basic essentials too. Make him pack his toothbrush, shaving kit and gel, and a deodorant.
SHOP BLANKETS, QUILTS & WRAPPERS
2. Diapers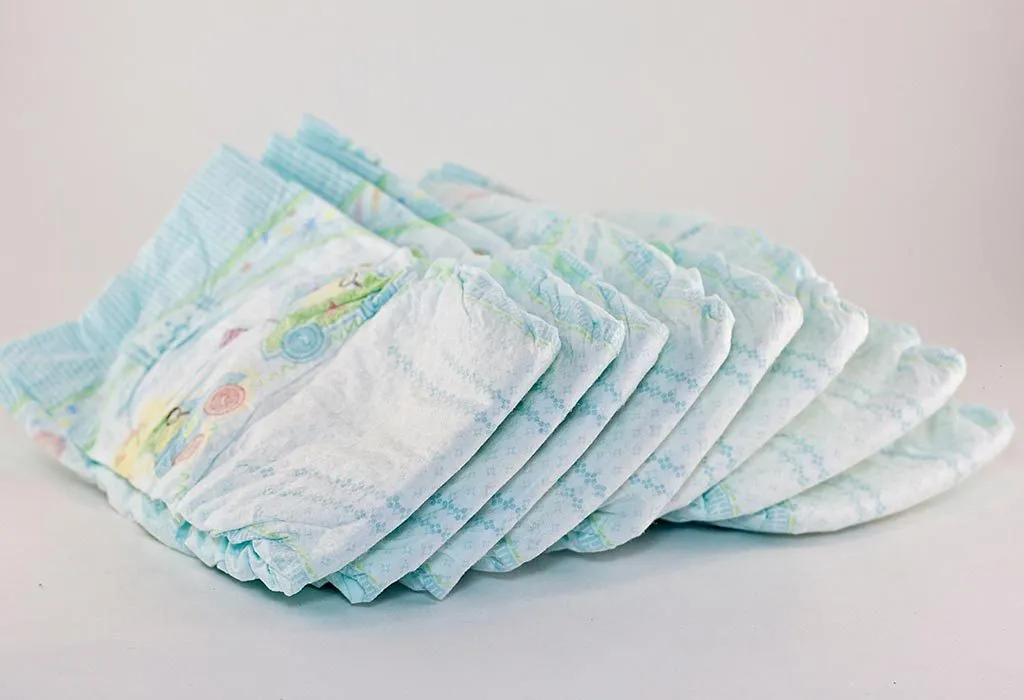 As your baby makes his grand entry and so will begin the days of diapers and more diapers. Your baby will need diapers as soon as you start feeding them. So, keep a good stock.
3. Muslin Cloth
When you breastfeed your baby, he might posset undigested milk. Keep a muslin cloth with you to wipe off his mouth whenever he possets.
4. Comfy Outfit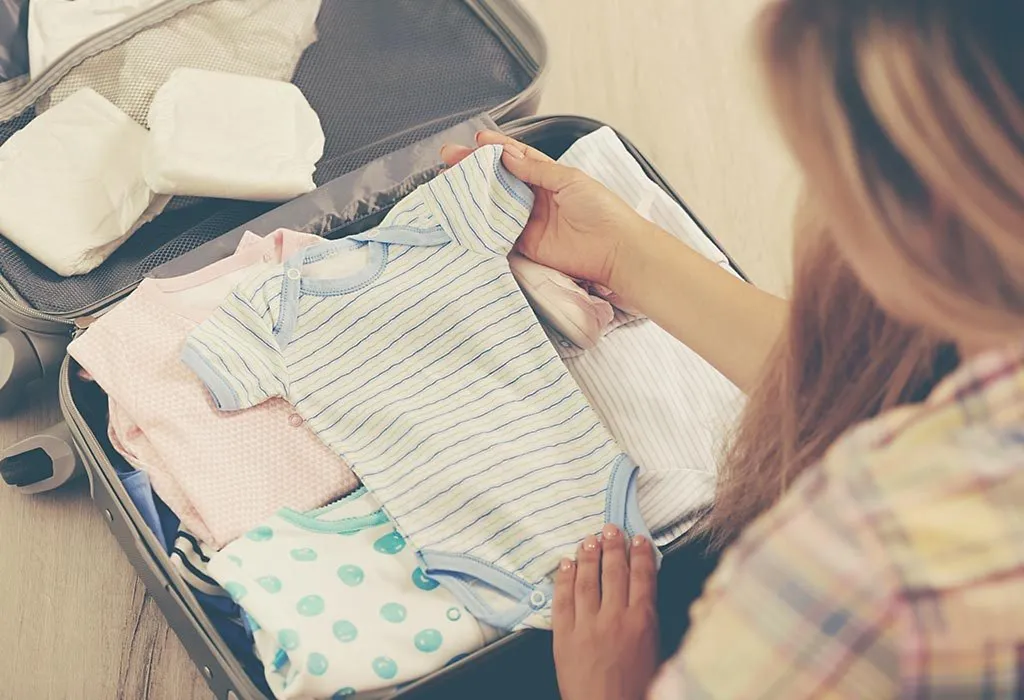 Keep a cute and comfy outfit for your baby for his first trip home.
5. Hat/Caps for Newborns
A cap has nothing to do with the weather. A newborn's immunity is not fully developed and any trivial thing can affect his health. So, it is better to keep your little one warm and protected always.
6. Baby Socks and Mittens
Go ahead and pack those tiny pairs of socks and mittens that you bought on impulse for your baby. On your first trip home with your baby, these socks and mittens won't seem a bad idea, when you cover him in warm clothes.
7. Baby Formula and a Feeding Bottle
Although it is true that babies should be given breast milk for the first six months, some babies may not accept it in the beginning. A baby may have trouble latching or sometimes, even you as a new mother, won't be able to produce milk. Whatever the reason be, your baby should not be devoid of nutrition. Hence, packing a doctor-recommended baby formula and a feeding bottle will come in handy in those moments.
8. Steriliser
If you are packing baby formula and feeding bottles in your hospital bag for your baby, it is only wise to keep a steriliser too to keep the bottle clean and free of germs. You don't have to think twice before investing in a steriliser, as it will be of use later too. You can also check with the hospital if they provide sterilisers; if the facility is there, then good for you, as you won't have to tag one along.
9. Baby Car Seat
If you are planning to take your baby home in a car, don't forget to pack a baby car seat. You will now need it often, so it is a good investment.
Hospital Bag Checklist: For the Dad-to-be
Your partner will be by your side for as long as you stay in the hospital, so he should also pack the essentials for his stay. Here are the things you should ask your partner to pack for himself:
1. Clothes
Your husband should pack comfortable clothes for his stay in the hospital. He will need comfy clothes to keep himself relaxed.
2. Footwear
It is your partner who will be running errands for you. So, he needs an easy-to-put-on pair of footwear. So, make sure he packs comfortable slippers or sandals that are easy to wear and remove.
3. Gadgets/Mobile
You don't want your partner to get bored sitting idle in the hospital room. He needs his mobile phone to give everyone the good news. Also, a camera is a must. Ask your partner to capture the precious birthing moments so that the two of you can cherish the happiest day of your lives.
4. Snacks and Drinks
When you sit idle, you feel hungry and this will be the condition of your husband as he waits as well. Make him pack snacks and drinks of his choice. Also, you don't want him to get hungry or dehydrated when you need his support the most.
5. Toiletries
If your house is far from the hospital and you don't want your husband to leave your side for even a minute, then he needs to pack basic essentials too. Make him pack his toothbrush, shaving kit and gel, and a deodorant.
You know now what to pack, so what are you waiting for? Start packing! Keeping your hospital bag ready in advance will save you from all last-minute rush. When you do things in haste, there are chances that you will forget most of the things, and your husband will juggle between home and hospital, and you certainly don't want that. So, pack in advance and have a happy and stress-free delivery.
Also Read: Packing Hospital Bag for C-Section Delivery