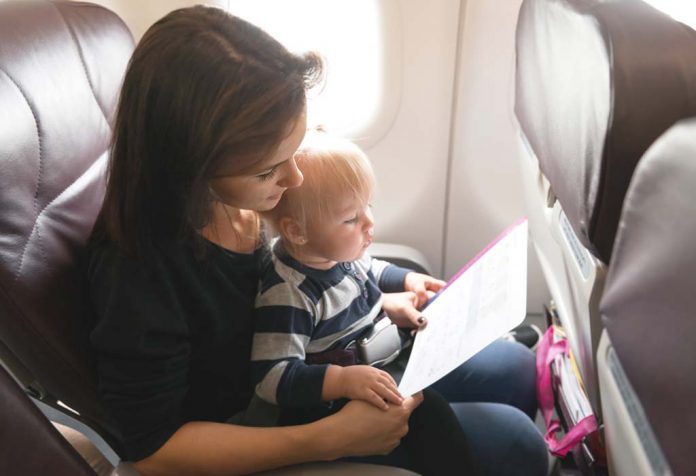 It was vacation time for me. Finally, after two good years, I was doing what I had always loved – I was planning to travel. When I got to know that I was pregnant, it was just two weeks before our trip to NZ. So I had to cancel my trip on my doctor's advice and at that time, I didn't know when I would go on a next trip. All the mommies around me would talk how difficult it is to travel with a little one and that I should not think of taking a trip before my child turns at least 5 years of age. But being a traveller, I started taking short trips as soon as my baby turned 3 months of age.
In this blog, I am sharing my experience of travelling with my 17-month-old to the USA for 20 days. I will also share some tips on preparing for the journey. If you are a working mom like me, then you can follow my prep time, which was around 15- 20 days, as with work, home & kid- you get very little time to do anything extra.
Let's start with the good things. When you travel with an infant, the flight ticket for international travel will most likely be free. The only amount that you will have to pay will be the tax, which will cost only 10 per cent of the ticket cost. All tickets for park, monuments, inter transit, etc., are free for kids up to 2 years of age. So when it comes to cost, rest assured because you will be spending nothing extra on your child. So taking a chance to travel with an infant is worth.
Now here comes the difficult part. While travelling with an infant, apart from general travel preparations that include booking flight tickets, hotel rooms, etc., you will have to do a lot more preparation. Here's how you can prepare when planning an international trip with your infant.
Start with checking the country-specific requirements for kids. Like in the USA, infants & kids of up till a certain age, are allowed to travel in a car only if they have a car seat. Be prepared for your kid to get cranky if they are not used to a car seat. So carry all sort of entertainments for them, but mostly you have to do the hard work.
When travelling with kids, strollers prove to be a blessing. So do not think of it as an extra baggage- just take it along. FYI – in all airlines, even on the only cabin baggage flight – carrying strollers & a car seat is free & not considered as a part of the luggage. It will come as a relief that you won't have to spend an extra there. Still do check with the airlines beforehand – just in case. Also, you can take the stroller with you, till you board the flight – flight attendants will collect the same from you there & provide it to you with your baggage.
In the USA, there is no specific vaccination requirement but check for the country you are travelling to.
Pack your baby's favourite toys. And if you have a restless kid like my daughter, I would suggest you pack in lots of engaging toys. What I did was 1 month prior to my trip, I checked online & ordered a few toys, to check her engagement level & reaction to the toys. I got little success but managed to curate 5-6 toys for her. The toys that worked for my kid included magnetic alphabet/shape toy, spring toys, smiley balls, and a yoyo toy with light.
You should also pack in snacks and munchies in your handbag to keep your kiddo engaged and his tummy happy. They love munching on their favorite snack. Also snacking need not be unhealthy, there are a lot of healthy snacking options available. The snack I carried for my little one- cheese slice, dried raisins, puffed rice, makhana & jaggery chocolate. You can brainstorm other healthy options. Do share it online for other mommies.
Other necessary items – If your kid still wears a diaper, carry them but in limited quantity, after checking their availability in the country you plan to visit.
Most important – carry your kid's medicine, you must be having a kit for the usual illness. But in addition, keep medicine for infections like stomach & ear infections medicine. An ear infection is most common when you are travelling for long hours in flight. My kid got an ear infection when we were in LA – USA & we had a certain tensed moment until we took her to a doctor. The antibiotic did its magic. So do consult your doctor on this & be prepared.
I know when travelling with your little one, you would be tempted to pack it all. But my suggestion is travel lite, try pair a bottom with 2-3 tops – creating more options & reducing luggage. Also, you might consider shopping and getting things back home, rather carrying the load along.
In this blog, I have mostly covered how you can prepare yourself for the big travel with your little one. In case of any queries do ask me in the comments. I would love to help all the mommies who want to travel and see the world.
Disclaimer: The views, opinions and positions (including content in any form) expressed within this post are those of the author alone. The accuracy, completeness and validity of any statements made within this article are not guaranteed. We accept no liability for any errors, omissions or representations. The responsibility for intellectual property rights of this content rests with the author and any liability with regards to infringement of intellectual property rights remains with him/her.