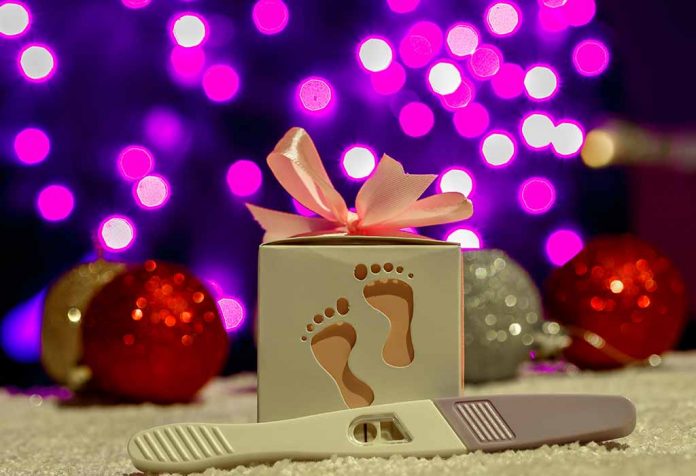 When you decide to break the news of your pregnancy with your friends, family, extended family, and other well-wishers on social media, you'll obviously want to do it in a unique way. Social media has obviously inspired us and challenged us to up our game when it comes to taking pictures or writing witty captions. And as you wish to keep up with the trend and make a big announcement, you want just the right words along with a beautiful picture. We can help you with the former! We bring you some amazing and witty pregnancy announcement captions that you could use to share the 'good news' on Facebook, Instagram, and other social media platforms.
Best Baby Announcement Captions
The feeling of becoming parents is a surreal feeling. There is no greater joy for parents-to-be to express and share that happiness with one and all. And when you want to share this happiness on social media, you want to make it big. It's okay, you're allowed to after all you're going to be parents! Here are some cute and funny pregnancy quotes that you could use to announce the happy news!
Cute Pregnancy Announcement Captions
If you are looking for a cute pregnancy announcement captions, then choose from one of these below and post it with an adorable picture of yourself with bump alongside your spouse:
Flowers aren't the only thing growing this spring, so is our family!
"Every superhero needs a sidekick!" or "I grow humans. What's your superpower?"
"There's a new vibe coming to our tribe on."
"We are expecting the baby to arrive any time soon, everything is in place."
"The butterflies you used to give me turned into little feet."
"Nothing beats feeling your kicks."
"I am happy, healthy…and pregnant!"
"This new year, a new adventure is about to begin."
"Something's brewing for (due date)."
"Someone is about to land on [enter due date here]. That someone is going to make us happy and proud parents!"
"I'm all prepared to say goodbye to my freedom and sleep. And guess what, everyone is just so happy about it. Sweet pregnancy they call it!"
"Pink or Blue! We simply can't say. We're so excited about our delivery day."
"A new baby is such a wonderful way to bring more people."
"The more the merrier".
"Our greatest adventure begins on [due date]".
"Hold on to your stockings! We've got big news."
"Nauseous. Tired. Can't Sleep. Terrified. Thrilled. Pregnant. #pregnant."
"We're going to be three peas in a pod."
"Happiness is carrying a whole world inside you."
"Look who decided to show up."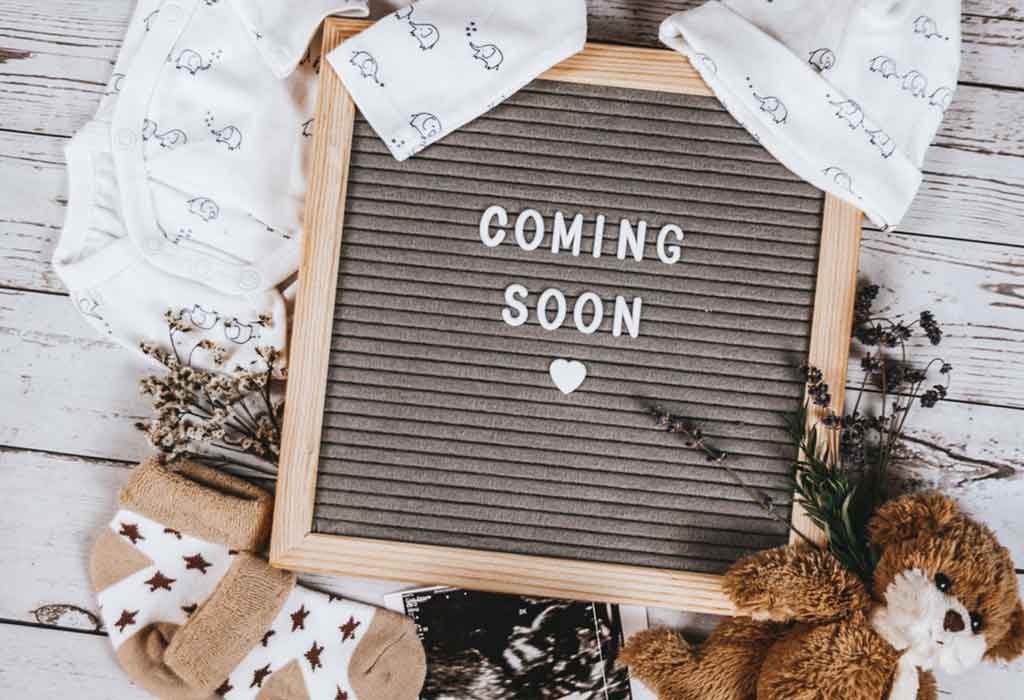 Funny Pregnancy Announcement Captions
If you like to be witty and funny, then here are some funny pregnancy announcement captions for you!
"Always use protection, unless you want a baby!"
"One of us is eating for two, while the other is drinking for two."
"Let us make pregnancy as an occasion when we appreciate our female bodies."
"This one is pretty much the summer motto for us all… "Bra off. Hair up. Belly out."
"Bun in the oven, burgers on the grill."
"How did this happen?"
" Not fat just….PREGNANT."
"Pregnancy is the happiest reason for feeling like crap."
"We love big bumps and we cannot lie."
"Not a waddle, just pregnancy swag."
"One sip of water has turned into three bathroom trips."
"Santa's getting a new helper."
" I am now always hungry, tired or both."
"Is it weird that I have been sick, tired, and tender lately? What could that be?"
"I am having food cravings these days and my spouse is very happy about it. You know why, right? Yes, we are going to be parents."
"I've got a bump. I wonder why!"
"Everybody leave me alone. I've had a busy day being pregnant and I have to do it again tomorrow."
"Love makes the belly go round."
"Next year we are excited to enjoy our best tax deduction yet!."
"We're adding a new little pumpkin to our patch in (birth month and year).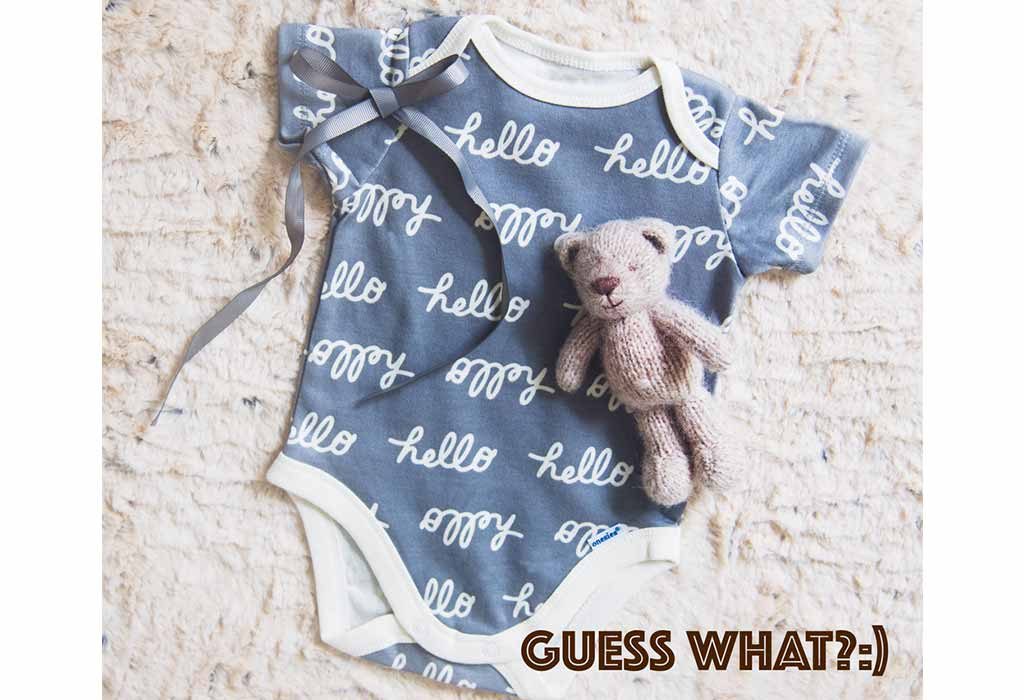 Multiple Baby Pregnancy Announcement Captions
You are already a family and are about to grow a little more. Well, there are several ways to announce it rather than choosing the conventional route. With social media, you now have several ways to announce your second or third addition to the family. Let's look at some of the options you could choose from.
"My baby won't be baby anymore. He/she is being promoted to big brother/sister in some months."
"Mom and dad are getting us a human!"
"Our crew keeps growing."
"Hip Hip Hooray! Another babe is on its way!"
"One is great, two is fun, so why not add another one?"
Other Baby Announcement Captions for Social Media
Here are some more pregnancy announcement captions that you could look at.
"Happily pregnant! Wait until (due date), we will tell whether it's a boy or girl."
"Pregnancy – the roller coaster ride which has no seat belts. I'm enjoying the ride."
"We are already bonded even if we have not met. Yes, I am expecting".
"Our family is expanding by two feet."
"Life is a flame that is always burning itself out, but it catches fire again every time a child is born."
"A bubble of joy is coming soon…in nine months' time."
"It is a journey from bump to a baby."
"We are going to need a bigger boat."
"Here's to new life, new experiences, and new thrills. Our baby is on the way and soon we are going to be parents."
"A child is the excitement of a family, we are expecting ours on 'due date'."
"Mood swings are at their best as I go through the incredible journey of pregnancy. Excuse me, if I am weird and mean to you on some days."
"My life was happy but not complete. I thank God today because he has blessed me with the most precious gift. I am pregnant and it's just a matter of nine months now!"
"We're resting up while we can. We'll be missing a lot of sleep from [your due date here].
"We have been cooking up something."
"If you have noticed a glow on our faces, it's because we are dreaming of a life with our baby who is due on [date].
"Look what the stork dropped by."
"Mischief managed."
" Looks like Netflix and chill went a little too far."
"Waiting for you is the hardest and most beautiful thing I have ever done."
"The feeling of anxiety will last for nine months but the joy of becoming a mother will last forever."
"We have hoped and we have prayed and now we are excited to say…our little miracle is on its way."
"I have never felt this happy before. I'm going to give my sweet husband the best gift in his life. The countdown begins now."
"The best thing about being a new mom is the lower tolerance of not drinking for nine months."
"Naptime is the new happy hour."
"We stopped trying to get pregnant because our efforts are now successful!"
"All because two people fell in love."
"Plus one. Our family is getting a little bigger."
"Sleeping soundly in mother's womb until I am ready to bloom."
"I feel so good, I feel like flying as our family is growing. This little one will be here soon."
"The bump made me eat it."
"I am happily pregnant and enjoying the attention. But can't wait for it to be over just so that I can take my bundle of joy in my arms."
"We are going to be parents. Parents! It has a nice ring to it, doesn't it?!"
"I won't be drinking, smoking, or eating meat for several months now."
"It is the small moments that make life big."
"Life is tough enough without having someone kick you from the inside.
" I am growing a person inside me, what are you doing?"
"From 'You and I', we will soon be saying 'We three'."
"The best things come in threes."
"Love this bump and all those wiggles."
"Twice the love, twice the joy."
" I am in love with a human I have not yet met."
"I always wondered what it would be like to be pregnant. Now I know!"
" You guys look pretty good for being grandparents."
" And soon the world shall know….( with a picture of the ultrasound)."
"People always say that pregnant women have a glow. And I say it is because you are sweating to death."
Being pregnant is not easy, you are bound to be excited and nervous at the same time. But once you have your little one in your arms, everything will feel right. Until then wait and share the joy with your loved ones. Announce your pregnancy in the cutest way possible and enjoy each and every moment.
Also Read:
Fascinating Rainbow Baby Announcement Ideas
When is the Right Time for Announcing Your Pregnancy
Top Sibling Pregnancy Announcement Ideas