Awesome Ideas for a Winter Wonderland Baby Shower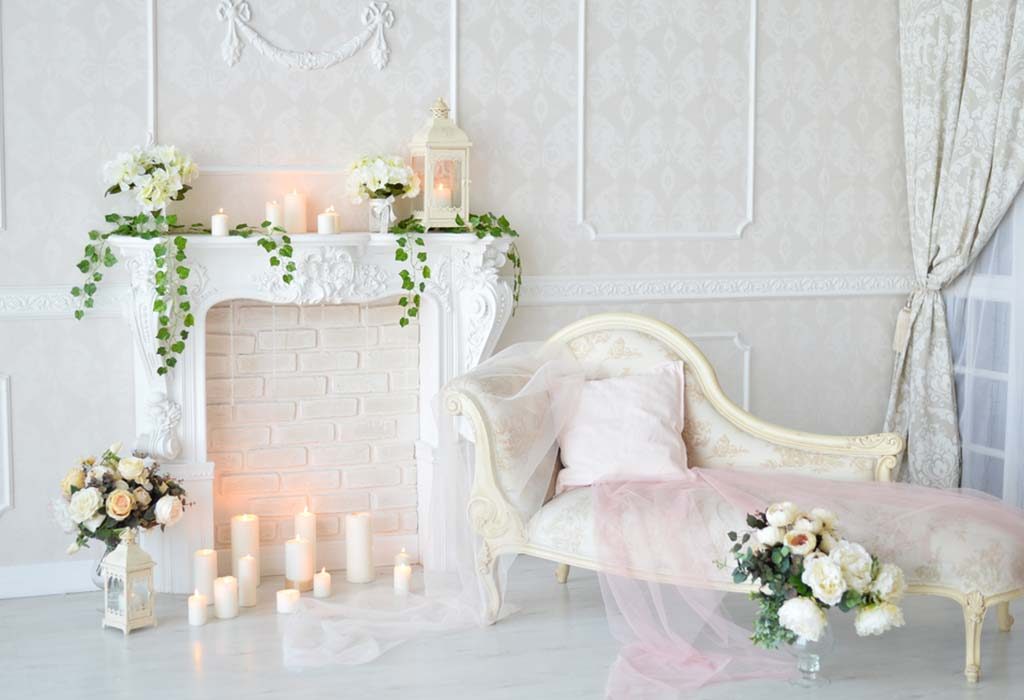 In this Article
When you are planning a mid-winter baby shower, spring and fall themes would not fit, even though they are adorable. When the trees and streets outside are covered in white, what is more fitting than a gorgeous winter wonderland theme? Glittering icicles and sparkling snow will make your baby shower the most beautiful winter event by welcoming your guests into a winter wonderland!
Best Winter Wonderland Baby Shower Ideas
Check out these amazing winter wonderland ideas to pull off a gorgeous baby shower your guests will always remember.
Winter Wonderland Baby Shower Invitation
Once you have decided on the theme, it is time to get to the invitations! There are a few winter wonderland themed invitations that will let your guests know which theme to expect from the party!
1. Foil-Pressed Snowflakes Invitation
Simple and sleek with a slight hint of shine, this type of baby shower invitation is perfect for a winter wonderland theme baby shower. You can choose from an array of colours that represents your theme the best, including icy blue, rose gold, glitter, and more! If you are having a baby girl winter wonderland baby shower, then go for the rose gold invitations. If you are having a winter wonderland baby shower theme for a boy, then the icy blue invitations would be perfect!
2. Gilded Streamers Invitation
A winter wonderland baby shower invitation does not always have to be too simple. You could make an abstract invitation portraying snowy woods for a unique invitation option. Foil-pressed touches can be used to add a festive glint of silver or gold.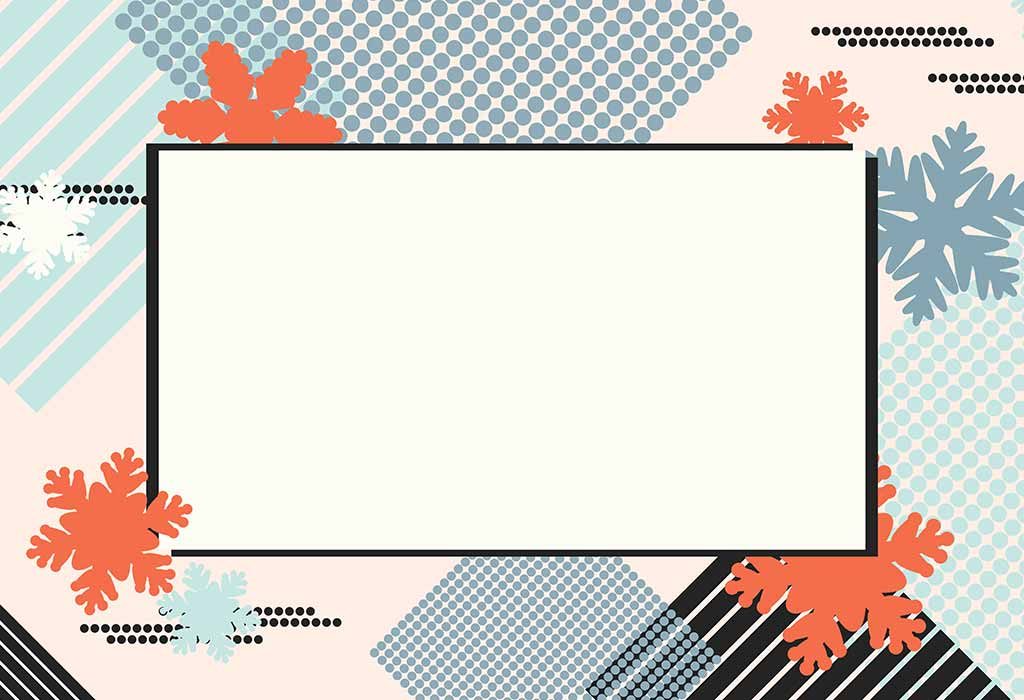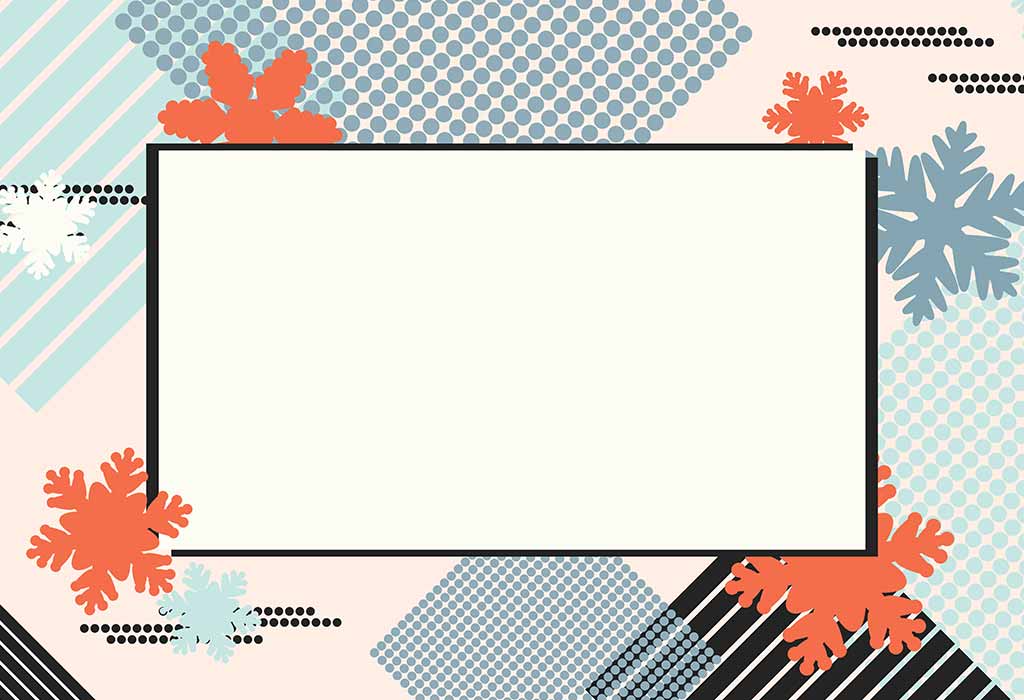 3. Glittery Snowflake Invitations
If you love snowflakes, then let it be the highlight of your winter wonderland baby shower invitation! The invitation card could be plain white, embellished with icy blue, glittery purple, and rose gold snowflakes at the borders. At the centre, you could write the necessary details about the baby shower!
4. Little Snow Bunny Invitations
Celebrate the arrival of your cute little bunny with a snow-inspired, bunny baby shower invitation. These also make the perfect winter wonderland invitation, and you could choose from lavender, powder blue, and rose gold colours to embellish your invitations.
Winter Wonderland Baby Shower Decoration Ideas
The best part about planning a baby shower is making the venue unforgettable with your theme-related decorations! There are so many winter wonderland baby shower theme decoration ideas that you could check out for your baby shower!
1. Balloon Garlands
Balloon walls are quite trendy for this theme, but if you are not in the mood for an entire balloon wall, then consider a classy balloon garland instead. It takes less space and offers a similar visual impact. Moreover, it can frame the dessert table perfectly.
2. Shimmery Backdrops
For a winter wonderland, shimmery backdrops are a must. Whether you are creating a photo booth or adding some light to a table, or just want to decorate the complete party, hanging shimmery, silvery fabrics are the best way to make eye-catching décor.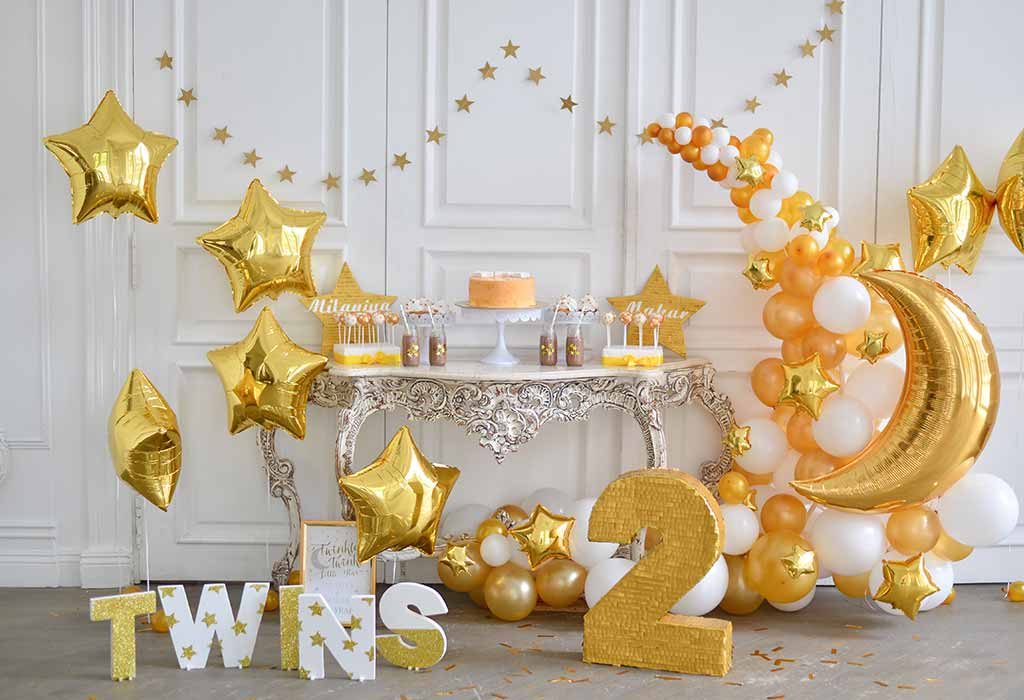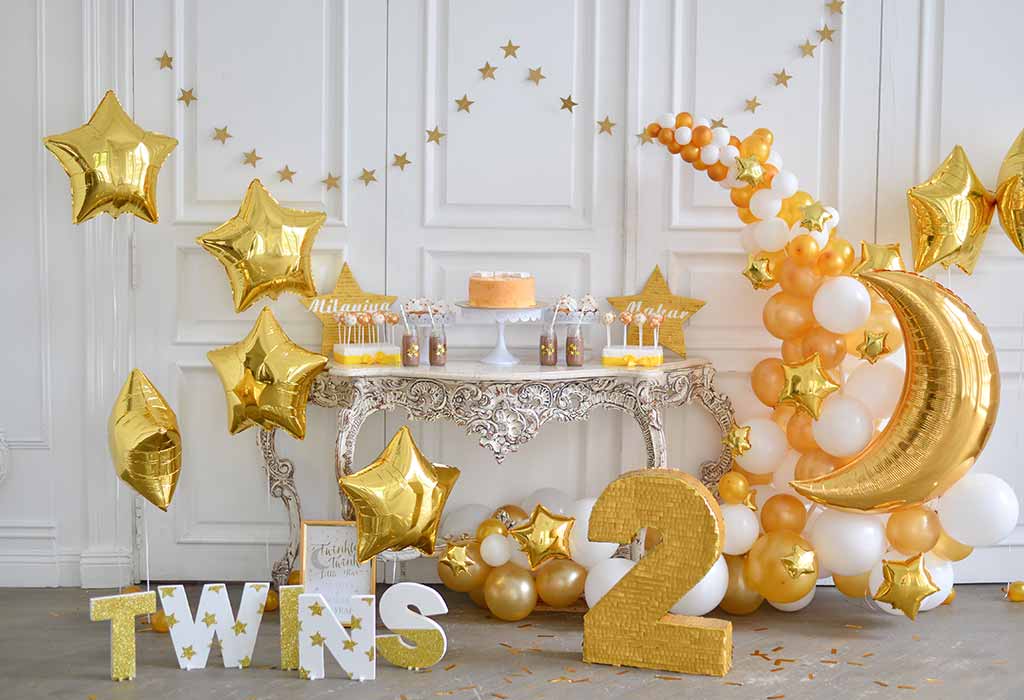 3. Winter Branches
Complete your tree decorations with some sparkly trees and winter branches! You could create your own iced branches and place them in rustic vases to complete the icy forest look. To make them on your own, all you need are some thin tree branches, spray adhesive, and sparkly silver glitter, and you have got yourself fantastic winter wonderland décor!
4. Rustic Touches
If you want your winter wonderland baby shower to be more rustic, then let the woods be your inspiration. Decorate your wooden table with carved wooden animal figurines, snowflake garlands, and white miniature trees. These decorations provide a modern yet homey touch to your theme.
Winter Wonderland Baby Shower Centrepieces
Centrepieces are an important part of your party décor, especially when you are planning on serving a seated meal at the party. You can never go wrong when choosing a centrepiece, and whether you add subtle centrepieces or big statement ones, it is sure to add beauty to your table. Check out these centrepiece options for a snowy theme.
1. Velvet Tree Cones
Velvet Tree Cones are unique winter wonderland baby shower centrepieces, and are an amazing option, especially when you still want to make a statement without using flowers. You could arrange these with other table decorations like snowy pinecones or simply place them alone as minimalistic and modern centrepieces.
2. Candle Centerpieces
Candles make an elegant centrepiece idea, especially when they are presented the right way. You could make your own gorgeous candle centrepieces! Purchase a few round mirrors to place your candles on and embellish the borders of the mirror with pearls. Add ribbons and tie them around the candle. A simpler way is to place the candles in gorgeous winter-themed candle holders.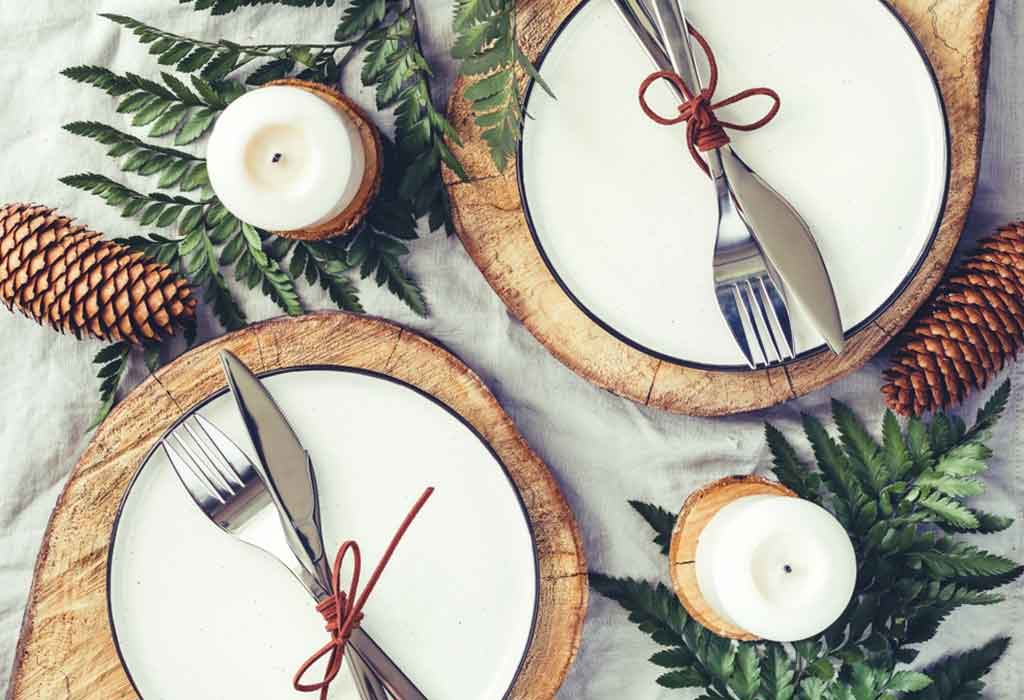 3. Tall White Flowers
White floral arrangements placed in beautiful, tall white vases make an elegant and classic winter wonderland centrepiece. Depending on how large the table and your budget is, you can go as big as you want. To add an extra effect, place sparkly twigs along with some white flowers.
4. Dried Flower Arrangements
If you are looking for a budget-friendly alternative to fresh flower bouquets, then the dried flower arrangement is perfect! Dried Lunaria and baby's breath arrangements are perfect for the theme. You could even use these as party favours.
Winter Wonderland Baby Shower Cake Ideas
A stunning cake is the heart of any themed baby shower. If you are having trouble choosing the right design for your winter themed baby shower cake, here are a few ideas you could consider for the baby shower!
1. Unicorn Cake
Enhance the magic of the winter wonderland theme with a delicious and cute unicorn cake. The cake can be completely white with a few white snowflakes at the side. At the top, add the horn of the unicorn and two ears!
2. Polar Bear Cake
An adorable polar bear cake is something your guests will always remember about your party. The white and blue iced layers along with some delicious snowflakes make for a fantastic winter wonderland cake idea! Moreover, you could add a few cute arctic bears on the top and the sides!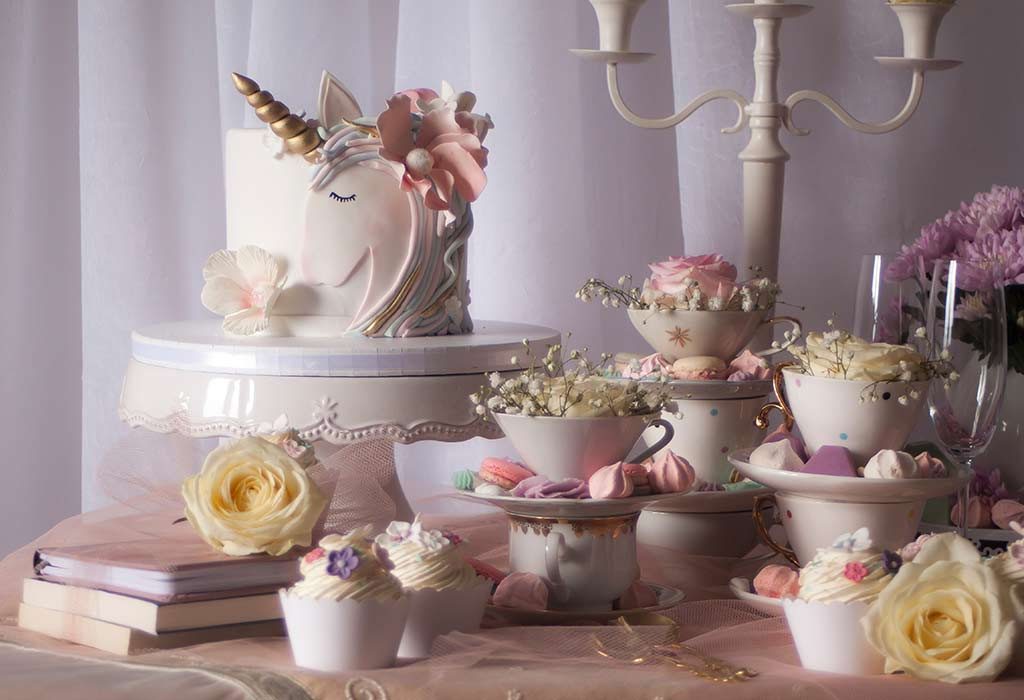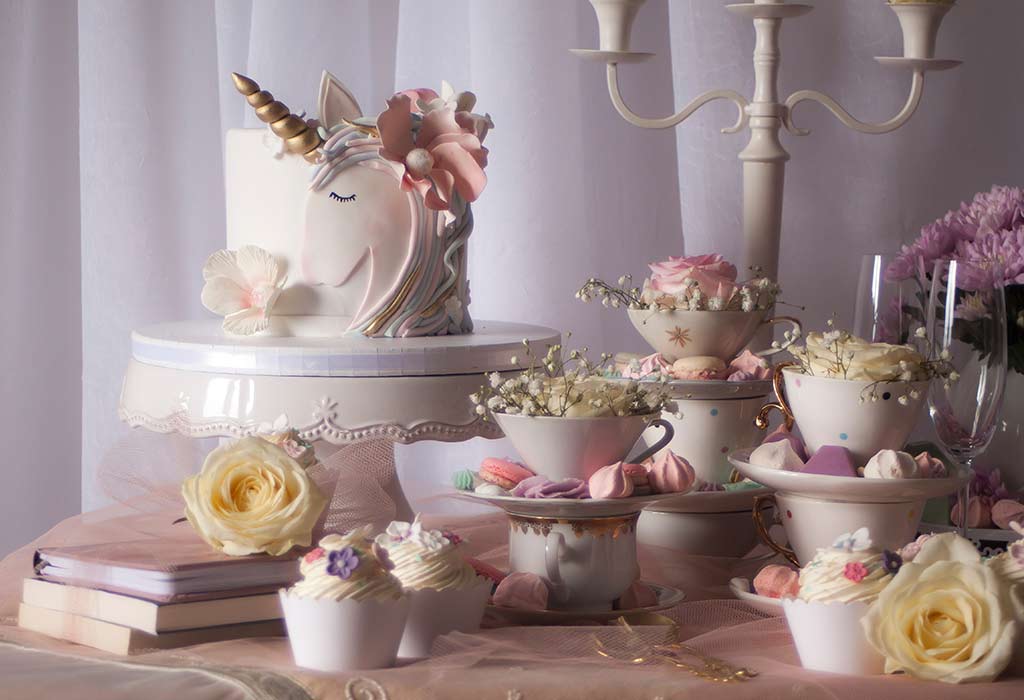 3. Woodland Cake
If you are looking for a rustic cake idea that suits your winter wonderland theme, then a woodland cake is something you must check out. A white, simple cake with winter pine trees and deer as toppers, this subtle option is sure to be very eye-catching!
4. Snowflake Adornments
A towering white cake embellished with silver snowflakes is the best cake idea that captures the crisp, clean feel of winter. Though subtle and simple, it is absolutely stunning and will be the highlight at your party.
Food & Desserts Ideas
Complete your winter wonderland baby shower with some delicious winter-themed food!
1. Finger Sandwiches on White Bread
Finger Sandwiches make great appetisers for your party! Using white bread, you could stick to the wintery theme and still have a healthy snack option. You can make these easily as they don't take a lot of time to prepare.
2. Clam Chowder
A warm bowl of soup and winter go perfectly together. So, let clam chowder be a dish on your winter menu. It is a budget-friendly, creamy, and rich dish that is very easy to make.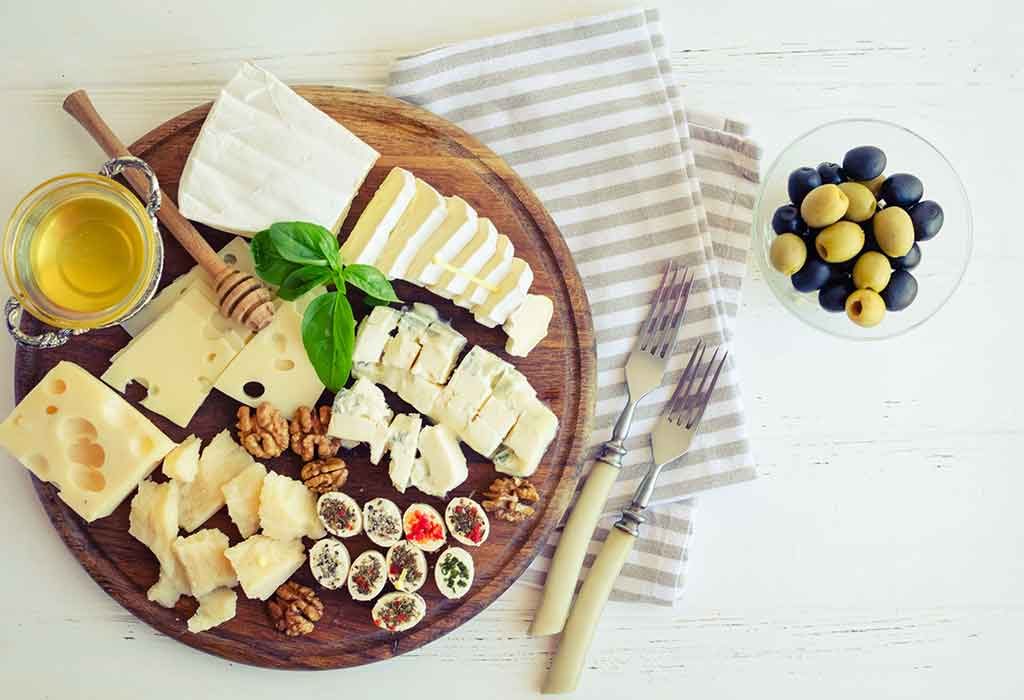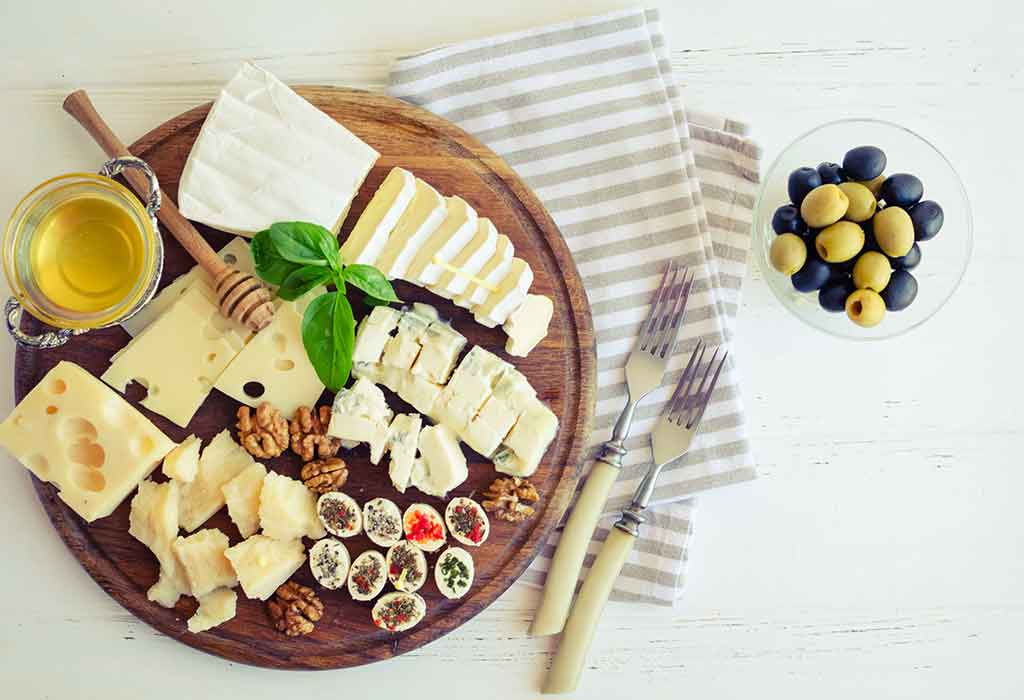 3. White Cheese Platter
A delicious and easy cheese plate appetiser is perfect for any winter-themed party. Use white cheese to make it more appealing and relative to the theme. Add a few nuts and fruits with the white cheese for a more rustic feel.
4. Cauliflower With Ranch Dip
The Cauliflower with Ranch Dip is a low-calorie, low-fat dish, and is a very healthy option to please your guests. It is rich in flavour and is a fantastic option for your winter wonderland appetiser menu.
5. Powdered Doughnut Holes
For a winter wonderland baby shower, powdered doughnut holes make the perfect dessert. Snowy sugar powder is the perfect representation of winter, making it the most suitable option for your party!
Winter Wonderland Themed Baby Shower Favours
Thank your guests for being a part of your baby shower with these party favours.
1. Mason Jar Apple Pie
Send home a favour that will warm your guests when it's cold outside. You could give them an almost fully baked mini apple pie, which they can complete cooking using their own oven.
2. S'mores to Go
Thank your guests for coming to your winter wonderland baby shower by giving away a s' more that they can enjoy over a warm fire at home. No matter what age groups your guests belong to, they will definitely like this favour. Make it more winter-themed by adding snowflakes and ribbons to the packaging.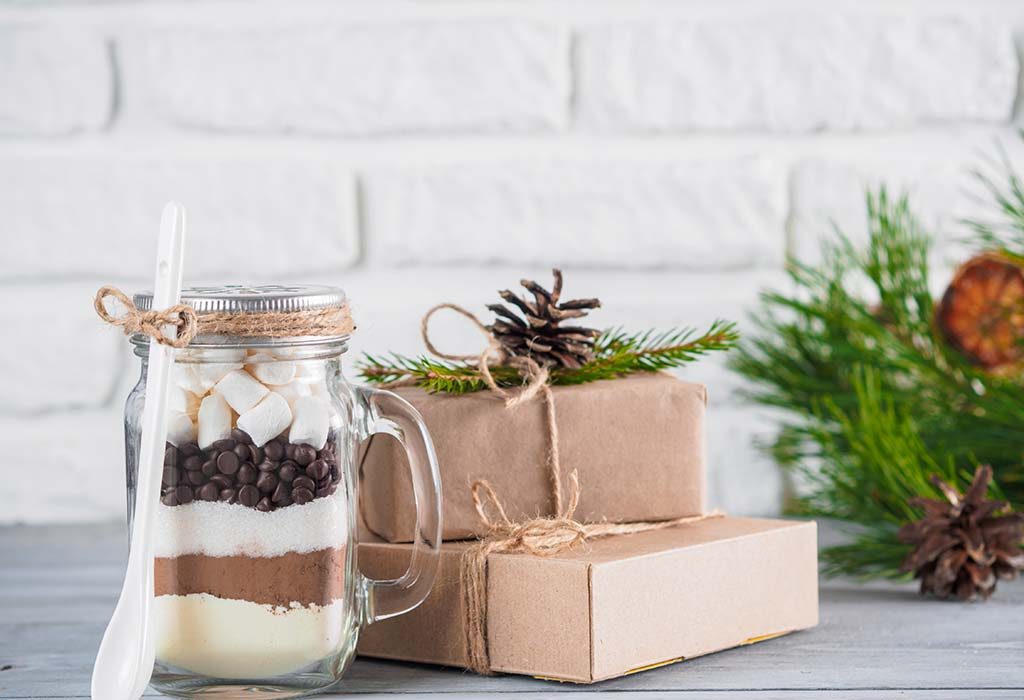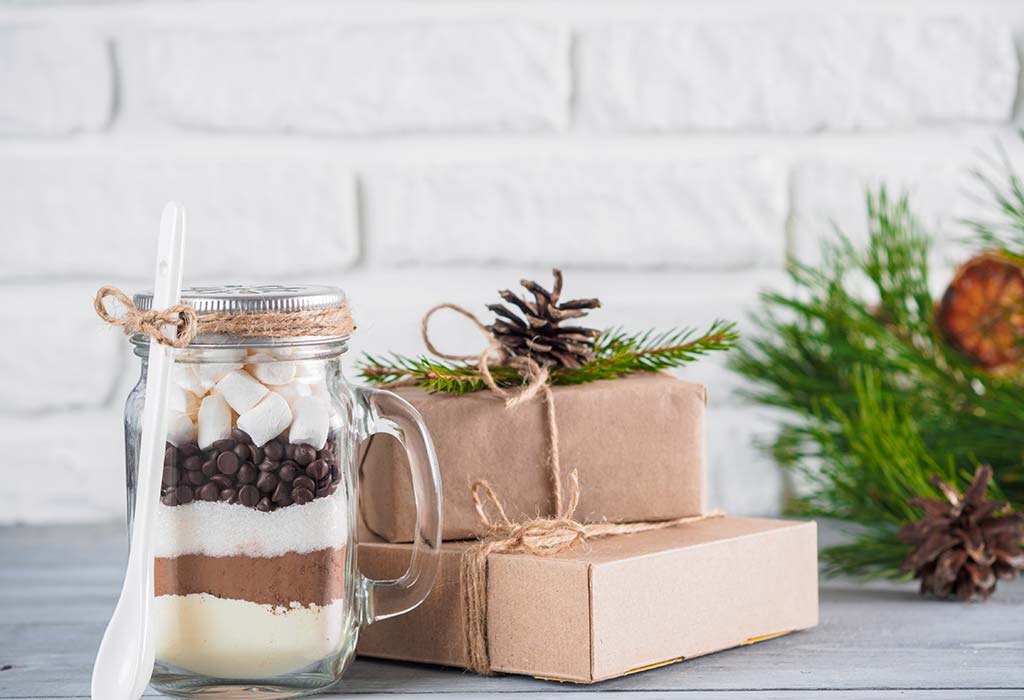 3. Hot Cocoa Mason Jars
Every one of your guests will love a warm beverage after a cold day. Therefore, give your guests an adorable mason jar embellished with winter decorations and show off the delicious layers of the hot cocoa experience. Add a small candy cane for your guests to store the drink and add crushed peppermints for a minty twist!
4. Snowflake-Shape Soap
Make an excellent winter party favour with glycerin soaps shaped like snowflakes. You can choose from many scents and colours, and pack the soaps in little bags. Add a few ribbons and gift tags to make it more winter-themed.
5. Tea and Honey Stick
A sachet of tea and honey stick is sweet for a beautiful winter wonderland baby shower. Your guests will surely love a warm cuppa after a cold winter day.
Winter Wonderland Themed Baby Shower Game Ideas
Check out these fun winter wonderland theme game ideas you could try during your party!
1. Guess How Many
This is a very traditional game that is played is most baby showers. However, you could add a little winter twist using winter-themed items. For example, you could place white gumdrops or white jellybeans, and print out a card that says "Guess how many snowballs are present in the jar". The winner would be the person who guesses the closest number.
2. Winter Charades
This is a simple game of charades that has a winter theme to keep things related to your baby shower. Guests can act out winter-based activities, like skiing, building a snowman, ice skating, making hot chocolate, and make snow angels.
3. Name That Tune
"Name That Tune" is a modern baby shower game that can be made relevant to your baby shower using winter-based music. You will have to prepare a playlist of songs that have winter classics and play the first five or ten seconds of the songs. Let your guests write down the artist and the title, and the person with the most correct answers will win!
4. DIY Onesie Craft
Give your guests a white one-piece baby outfit and let your guests decorate it with winter-themed designs! This can be both a baby shower activity and a present!
Create the most beautiful and memorable winter wonderland baby shower with these beautiful and unique ideas!
Also Read:
Impressive Co-Ed Baby Shower Ideas
Important Checklist for Planning a Baby Shower
Amazing Baby Shower Theme Ideas