8 Healthy and Delicious Ragi Recipes for Kids
In this Article
Ragi is one of the healthiest and most delicious whole grains. It is a rich source of calcium, protein, Vitamin D, and iron. Ragi is gluten-free and easily available in the market. You can include this nutritious grain in your child's diet. Kids are picky; if you want to get him to eat ragi, you will have to give him something that looks appetising and tastes delicious. We bring some delicious ragi dishes that you can make at home for your kids.
Easy and Tasty Ragi Recipes for Children
Here are 8 tasty dishes that you can make with ragi for your child. These ragi dishes are easy to make, and don't require much time. And rest assured, your kiddo will love eating them.
1. Ragi Idlis
We all love to eat idlis, don't we? If your child enjoys eating idlis, try a different variation of it. Make ragi idlis!
Ingredients
A cup of whole ragi
A cup of kodo millet
Half a cup of rice
A cup of urad dal
Three teaspoons of rice flakes (poha)
How To Make
Rinse and soak the ragi, kodo millet, and urad dal for about 5 hours.
Grind them to make a fine batter.
Ferment this batter by covering it up with a lid for 8 hours.
Grease the idli plates with some oil, transfer the batter in it, and allow it to steam.
Let it steam for 10-15 minutes.
Serve hot with sambar and tomato chutney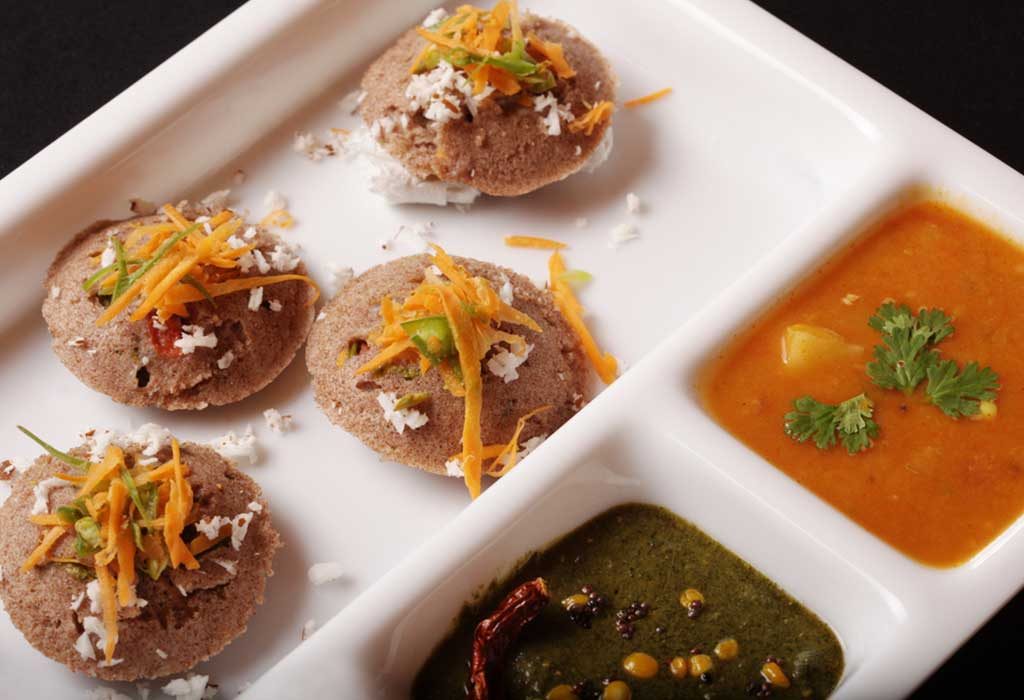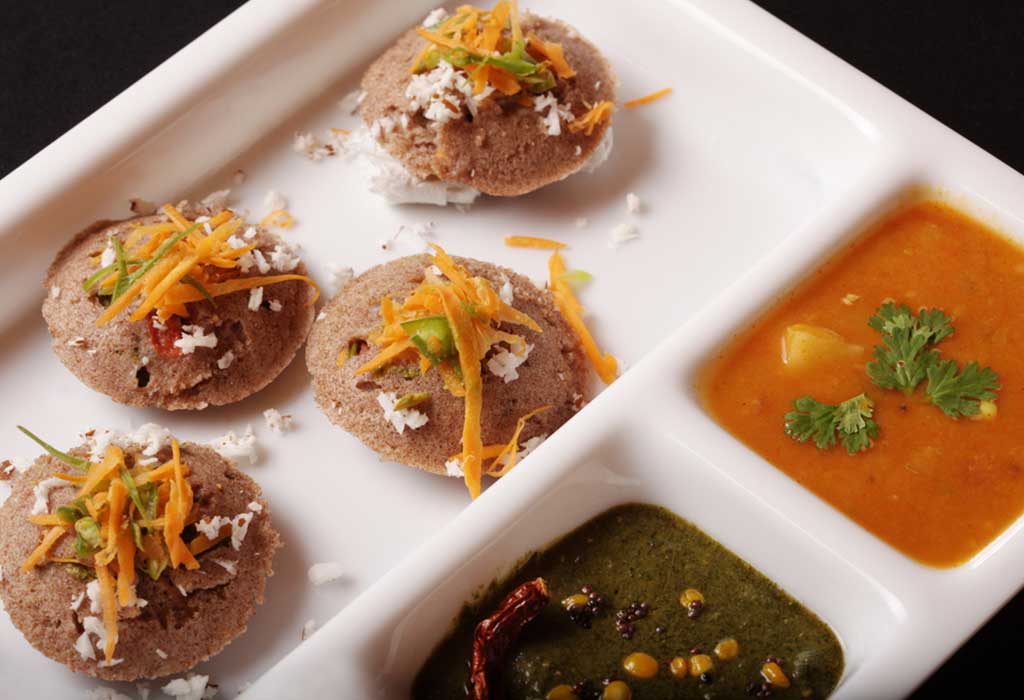 2. Ragi-coconut Choco Squares
If your child has a sweet tooth, make ragi and coconut choco squares for him. It's a lactose-free recipe that's perfect for kids.
Ingredients
A cup of instant ragi flour
A cup of freshly grated coconut chunks
Two teaspoons of organic cacao powder
Half a cup of jaggery
Half a cup of dry dates powder
Half a cup of coconut oil
How To Make
Take a cup of water in a pan and bring it to a boil.
Add 2-3 drops of coconut oil in it.
Add the jaggery and let it melt.
Add the grated coconut, ragi flour cacao powder, and dry dates powder and mix well.
Keep stirring the mixture.
Add coconut oil slowly to get the mixture together.
Cook until the mixture separates from the pan.
Turn off the heat and transfer the mixture to a tray or plate greased with some oil.
Cut the mixture into squares and allow it to cool.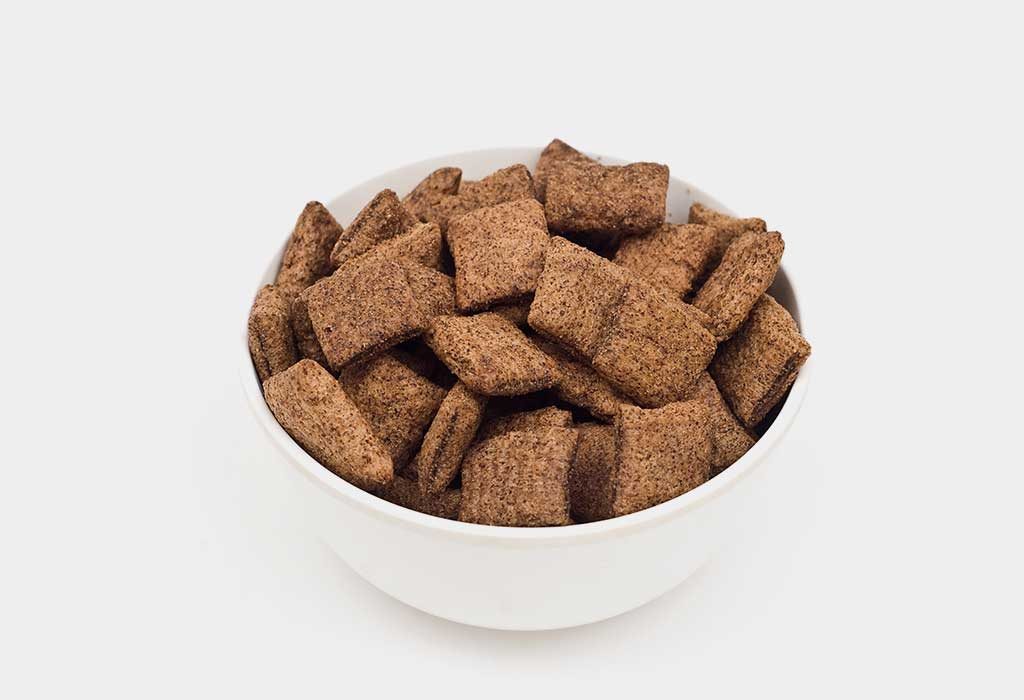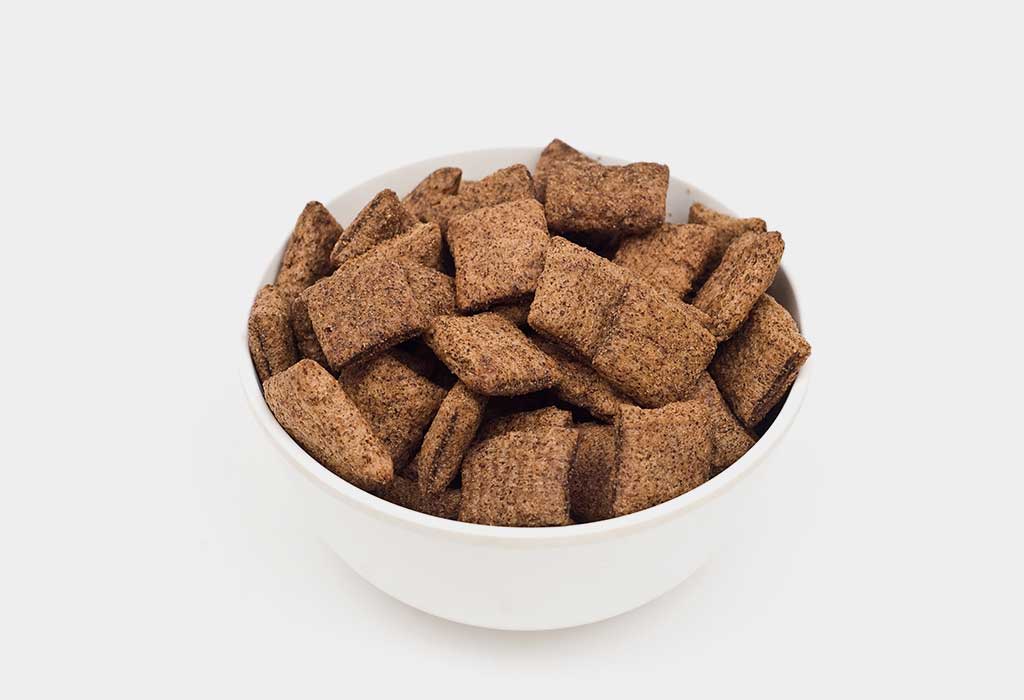 3. Ragi Noodles
This dish is loaded with calcium and is extremely healthy for kids.
Ingredients
A cup of ragi vermicelli (semiya)
Two teaspoons of freshly grated coconut chunks
A teaspoon of chana dal
1 green chilli
1 chopped onion
A pinch of turmeric
Mustard seeds
Curry leaves
Vegetable oil
Himalayan pink salt
How To Make
Soak the vermicelli for about 2 minutes in lukewarm water. Drain the water and set the vermicelli aside.
Take a pan and roast the chana dal until it changes colour and keep aside.
Heat some oil in the pan.
Add mustard seeds. Once they splutter, add the curry leaves, green chilli, roasted chana dal and onions.
Saute them well till the onions become translucent.
Add turmeric, ragi vermicelli, and salt and cook on a medium flame.
Continue to stir for 2-3 minutes and garnish with grated coconut for the finish.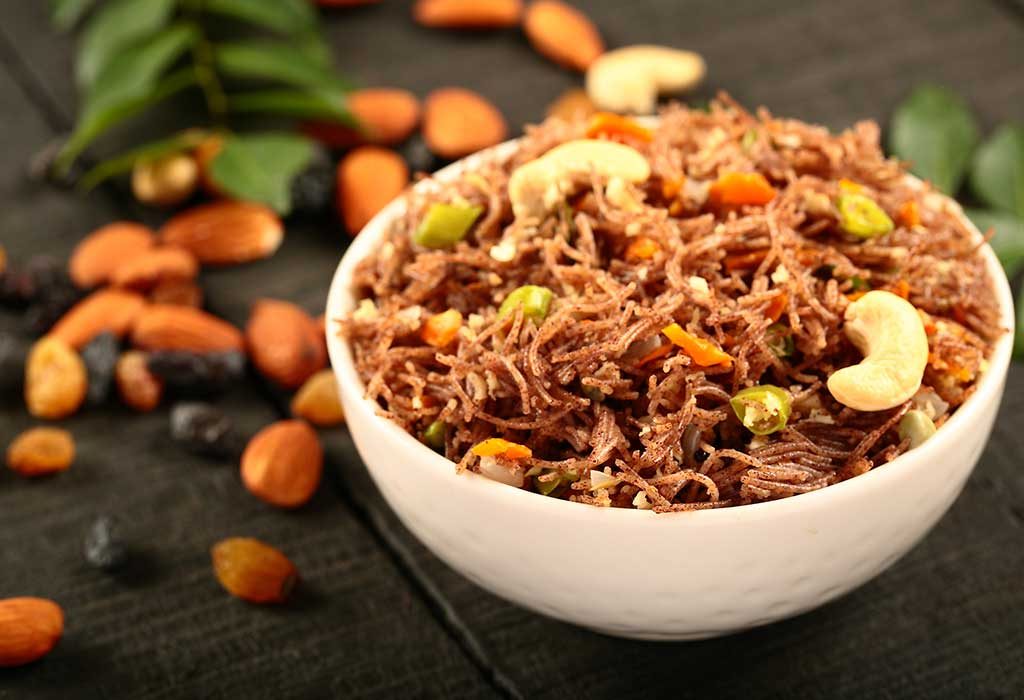 4. Ragi Ladoo
Ragi ladoos can be made easily. To make ragi ladoos, the three main ingredients you will need is ragi, ghee, and organic dates.
Ingredients
A cup of instant ragi powder (roasted for 15 to 20 minutes)
Five or six organic dates
Ten pieces of roasted almonds
Three teaspoons of coconut oil
Two pods of cardamom powder
How To Make
Blend all the ingredients together in a blender.
Add 1-2 teaspoons of coconut oil in it if required to smoothen the mixture.
Transfer the mixture into a bowl and shape it into tiny balls.
Serve fresh but remember to eat these within 4 days.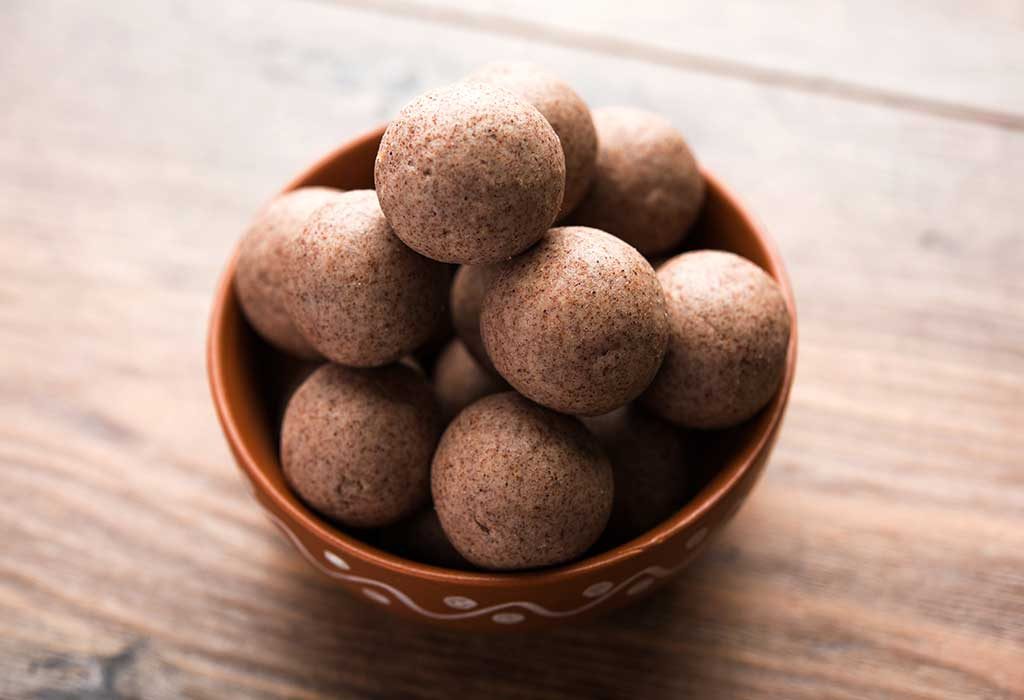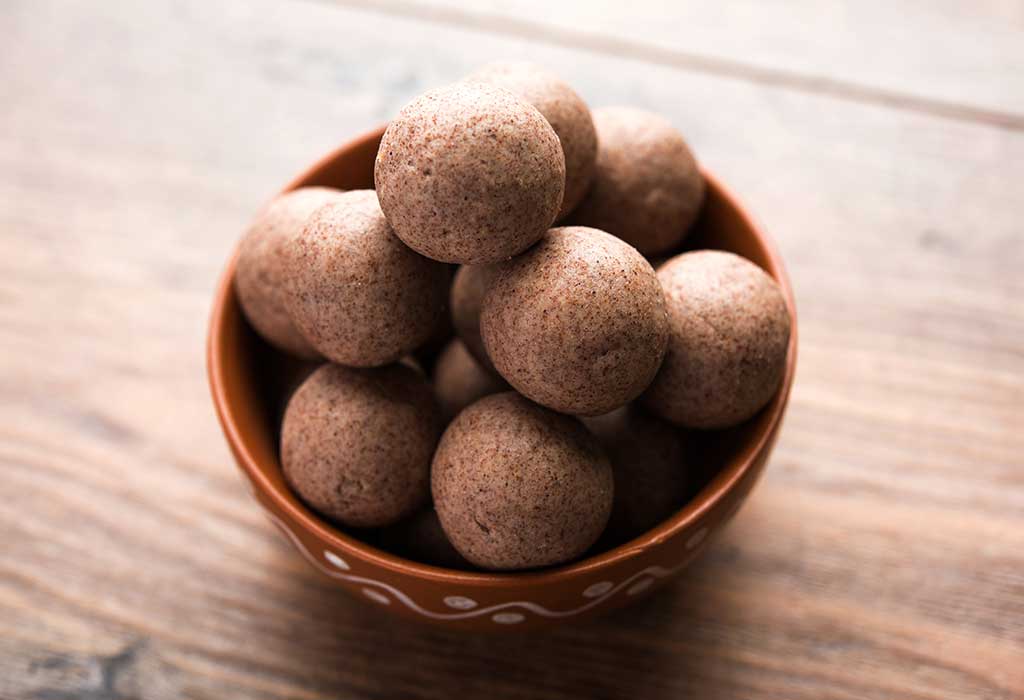 5. Ragi Dosa
Give a healthy twist to dosas by making ragi dosas.
Ingredients
A cup of Kodo millet
Half a cup of ragi
Two teaspoons of chana dal
Half a cup of urad dal
Vegetable oil
How To Make
Soak the chana dal, urad dal, ragi, and kodo millet for 2 to 4 hours after washing well.
Later grind them together and let the mixture ferment for about 8-10 hours or leave it overnight.
Next day, add less than a cup of drinking water to the batter.
Take a pan and drizzle some oil on it.
Pour a small spoon of dosa batter on it and spread it to form a small circle. Cover with a lid.
Cook on a medium flame. Cook from both sides.
Serve hot with a dash of coconut chutney or sambhar.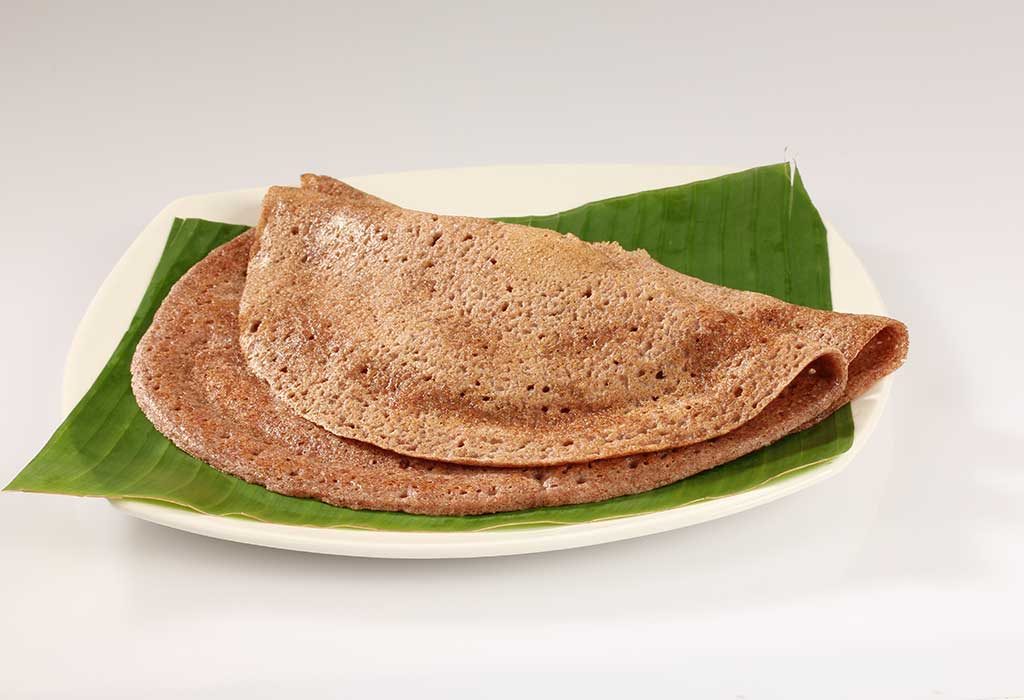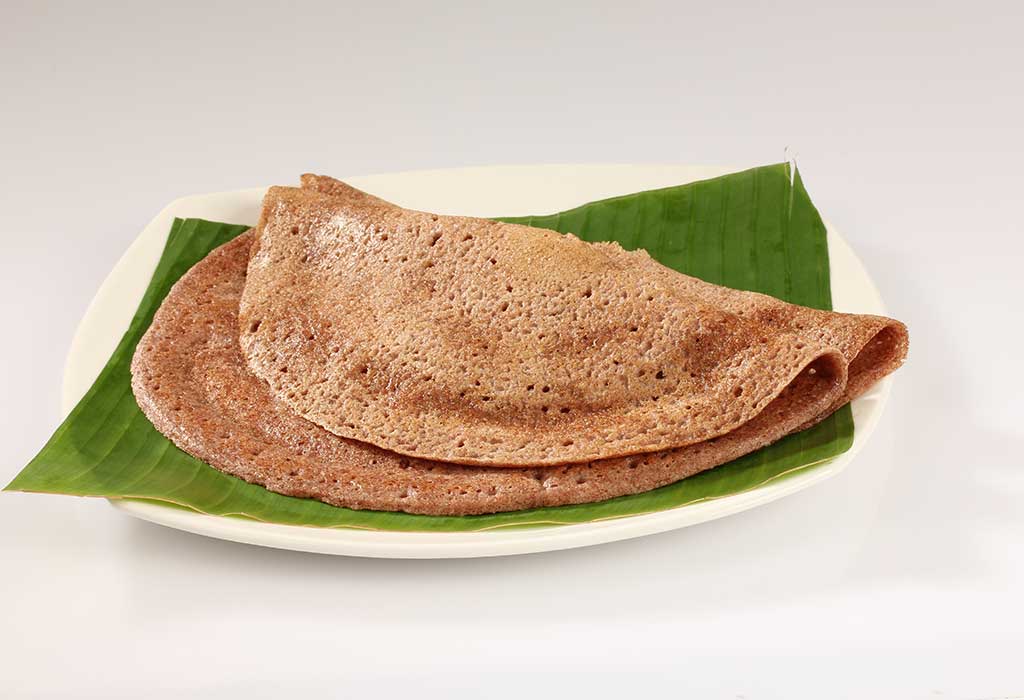 6. Ragi Rotis
Ragi rotis make the perfect dinner or lunch staples. Here's how you can make them.
Ingredients
A cup of ragi flour
A quarter teaspoon of cumin
Chopped onions and green chillies
A teaspoon of grated coconut
Himalayan Pink Salt
Coriander leaves
Water
How To Make
Blend the onions, ragi flour, salt, and cumin powder in a bowl.
Pour in water bit by bit until you shape the dough and it feels spread out.
Shape the dough into balls and lay out on a pan on medium flame.
Cover with the lid and let it cook until the colour becomes darker.
Flip and cook the other side.
Serve hot with curries or any accompaniments.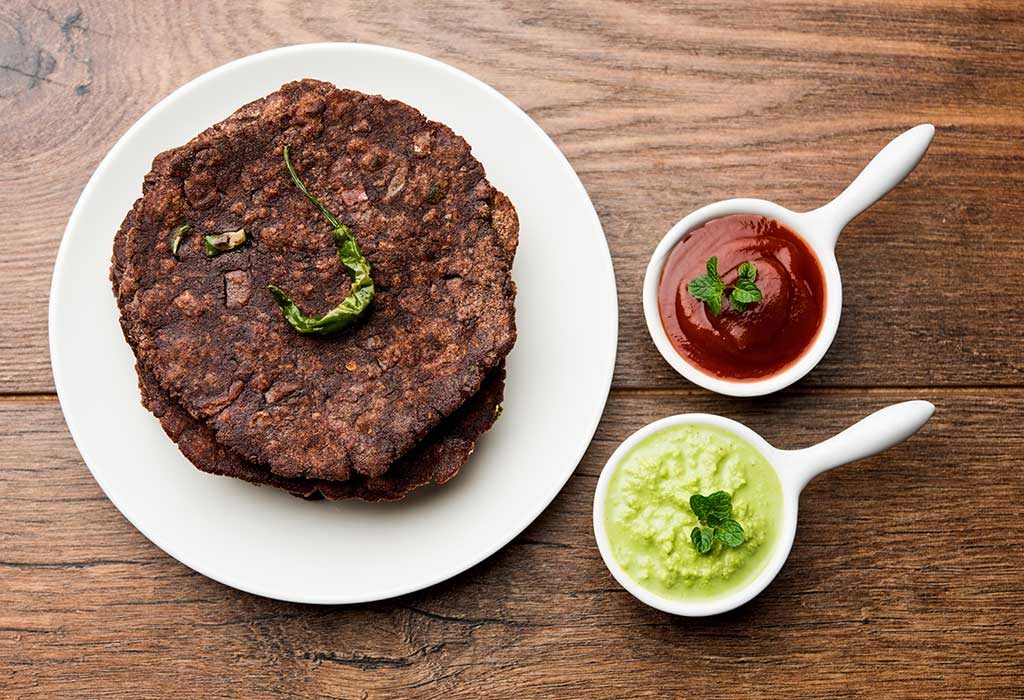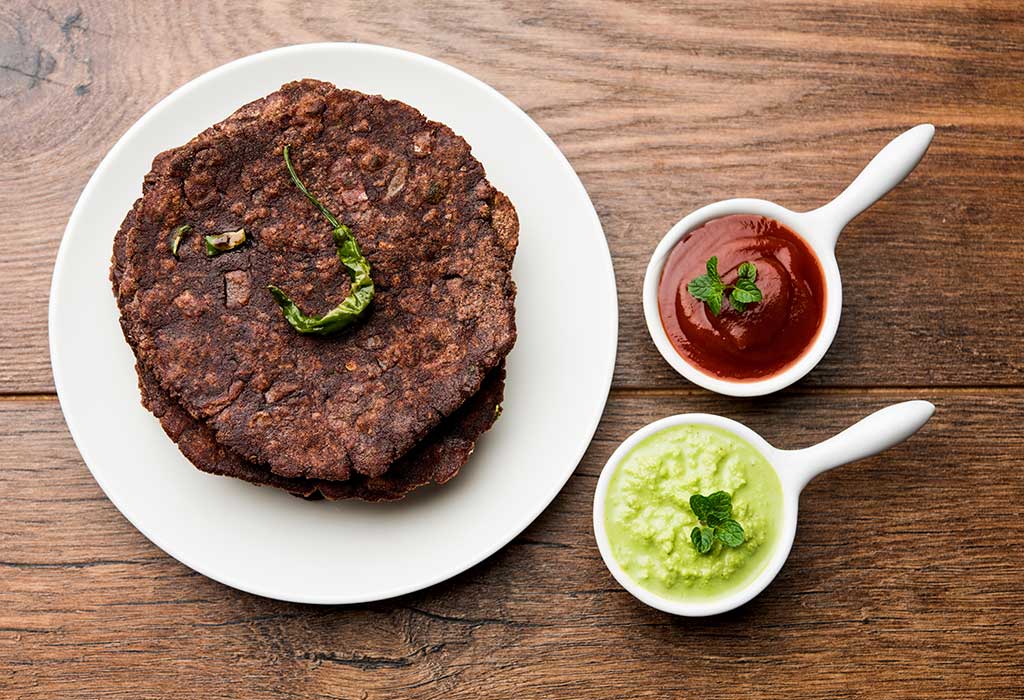 7. Ragi Halwa
Perfect for poojas and definitely perfect for your kids. Here's how you make them.
Ingredients
One and a half cups of instant ragi flour
Coconut sugar
Half a cup of ghee
Half a cup of organic cashews
Four cardamoms
Three cups of water
How To Make
Saute cashews in a pan with ghee.
Blend water and flour on a pan, mixing well and cooking in low flame for 3 minutes.
Add in the sugar and cardamom powder, stirring in the ghee in one tablespoon increments.
Once the blend thickens, add in the cashews and continue stirring in the oil, cooking for another 3 minutes.
When the ghee no longer blends in with the ragi, remove and drain out the mix.
Move the halwa into another container and let it cool. Serve fresh.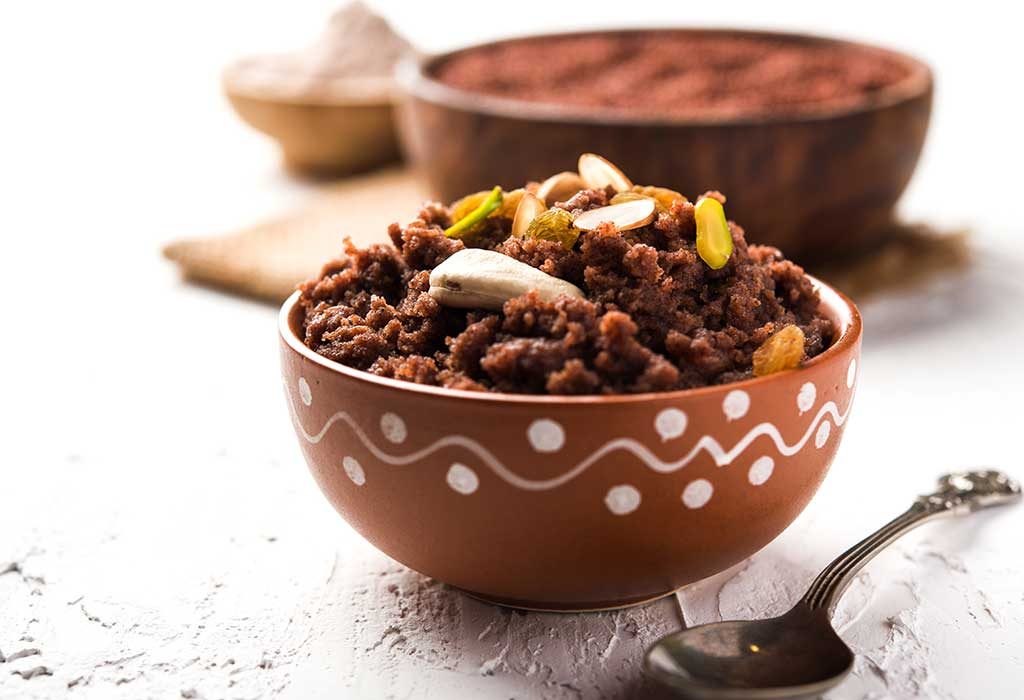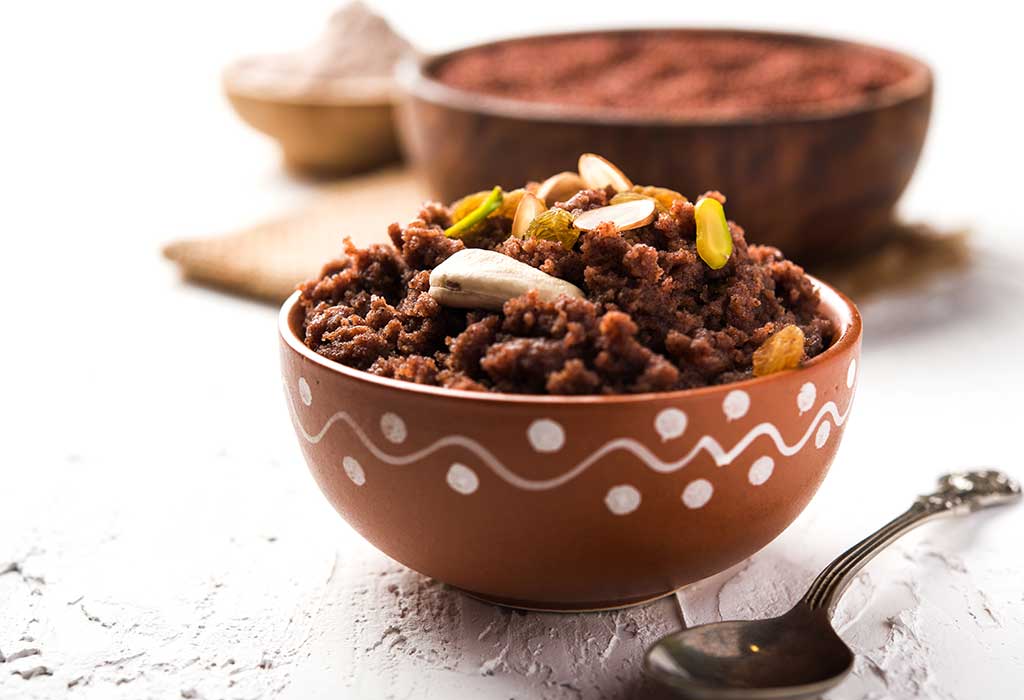 8. Ragi Buttermilk
This recipe is ideal to beat the summer heat.
Ingredients
Two teaspoons of instant Ragi flour
Buttermilk
Himalayan Pink Salt
Olive oil
Mustard seeds
Urad dal
Curry leaves
How To Make
Blend the salt, ragi flour, and buttermilk together in a glass. Strain out the lumps and set this aside.
On a medium flame, heat up the rest of the ingredients on the pain until you notice them barely sputtering.
Remove and transfer this seasoning to the buttermilk blend.
Serve chilled with ice cubes.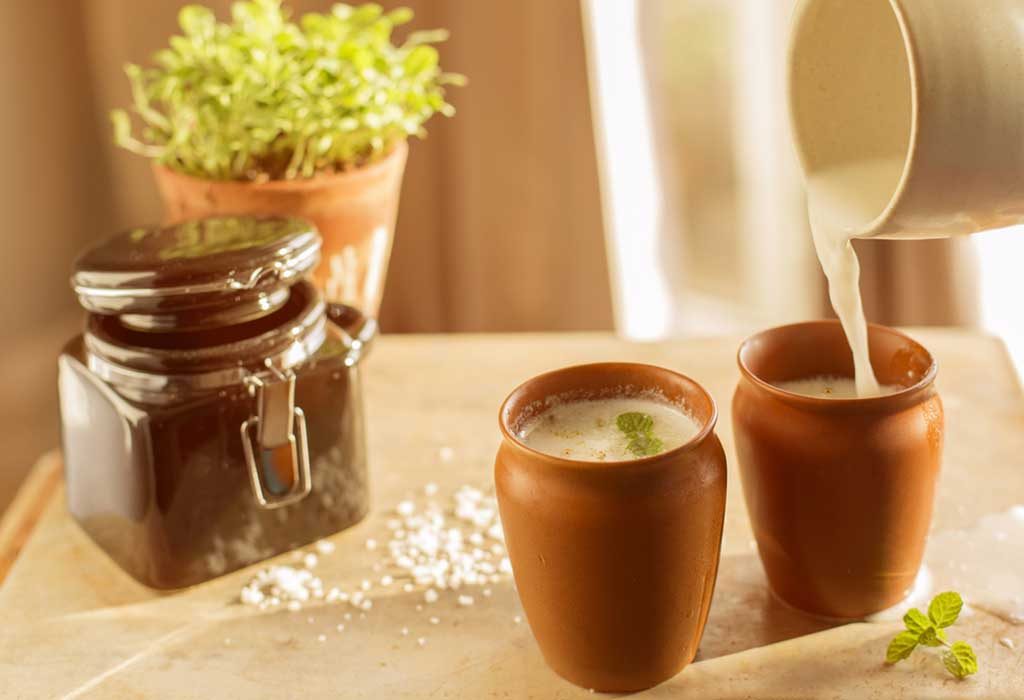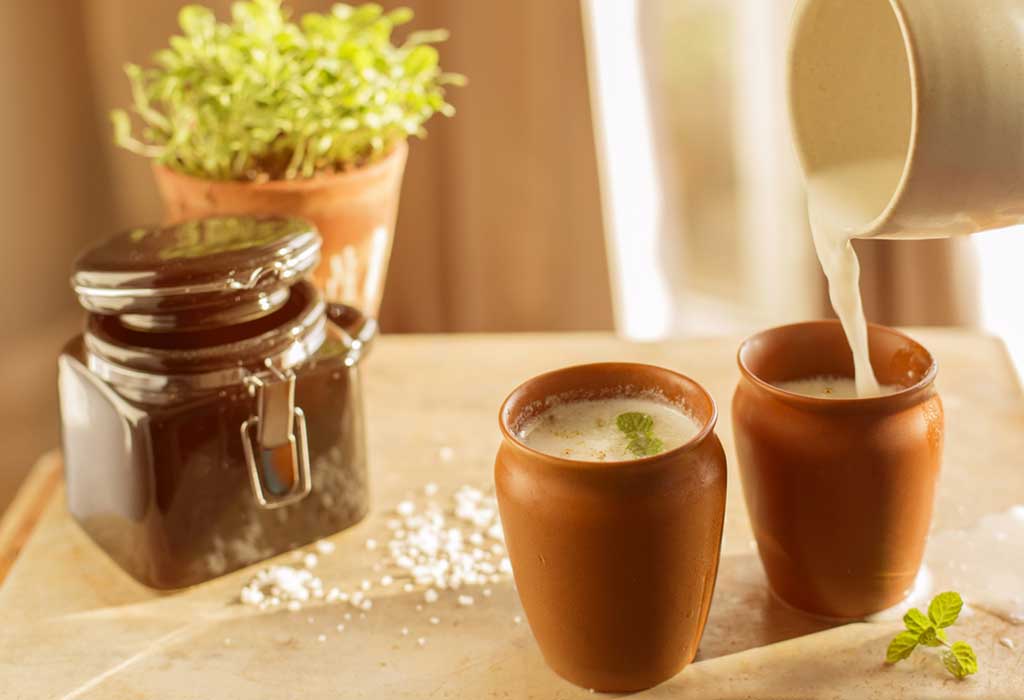 These recipes are not only kid-friendly but low budget too. Just try these for snacking, healthier dinners, or literally any meal and we guarantee your kids will love it!
Also Read:
Healthy & Yummy Dinner Recipes for Kids
Foods That Kids Should Never Eat Together
Sweet Potato Recipes for Toddlers and Children
Magical Foods to Calm Tantrums in Children