8 Best Encyclopedias For Your Kids
In this Article
Children are always curious about their surroundings, and they keep trying to figure out how things (and the world) works. It's their curiosity that helps them explore and learn new things. If you have a curious toddler in your home who gets you on your toes with his inquisitiveness, you need to encourage him to seek answers so that he can become a lifelong learner. But answering to his constant 'When?, How?, What?, Where?, and Who? can get a bit difficult for you. There's a way you can help him learn new things – you can get him a set of encyclopedias! If you want to know which encyclopedia you should buy for your little genius, take our help. We have shortlisted some of the best kids' encyclopedias that your child will love to read!
Popular Kid-Friendly Encyclopedias for Your Little Genius
Here are our top picks for kids' encyclopedia books:
1. Little Kids First Big Book of Dinosaurs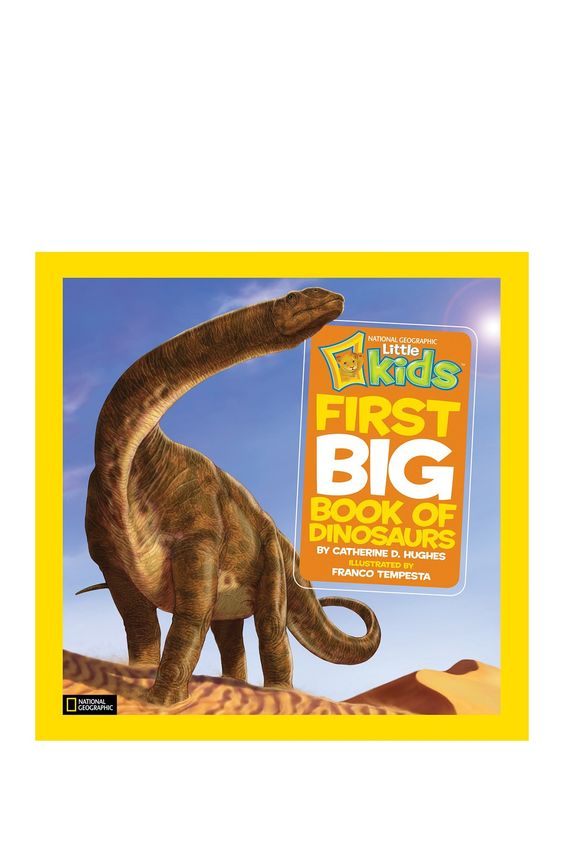 Source: https://in.pinterest.com/pin/179651472619523244/
This is a perfect animal encyclopedia for children who are big Dino fans!
What It's About: This amazing encyclopedia is the third book in National Geographic Little Kids First Big Book series. The breathtaking illustrations by Franco Tempesta in this book will keep your child glued to his this book. This book enlivens the prehistoric giants, from small to big to giant dinosaurs – your child will learn about them all. The age-appropriate information and fun facts in this book will the young minds glued to the book. The book not only includes tips for the enhanced reading experience but it also includes interactivity in every chapter that your kiddo will find amusing!
2. My Encyclopedia of Very Important Things
For those little learners who wish to learn about everything, this is just the book they need to learn about everything under the sky and beyond!
What It's About: This encyclopaedia will give your child information about the planets, animals, and people all over the world. Through this book, he can learn how animals 'talk', how so many people live in this world, and much more! He can learn about cavemen, pharaohs, life on our planet, different languages among other things. The lively text accompanied by rich illustrations in this book is sure to attract your child!
3. Mistakes That Worked
This is a fun book to educate your child that talks about how some inventions happened by accident!
What It's About: Informative and entertaining to the core, this book talks about how some big inventions were actually accidents. One of the stories is about Potato wafers, and how they were accidentally created by a chef who was criticized by a customer for his fried potatoes not being thin enough. Similar kinds of stories are present in the book that described how Coca-cola, sandwiches, X-rays, silly putty and various other such important inventions happened by accident. This book will keep you and your child entertained.
4. Little Kids First Big Book of Space
For a child who is a big space enthusiast, this space world book encyclopedia for kids can help in putting rest to many of his queries about space!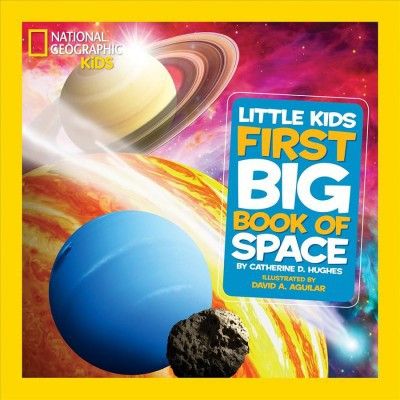 Source: https://in.pinterest.com/pin/115475177932153116/
What It's About: This book will explain to your child the basic concepts of space. This book also has some mind-blowing facts about the universe. The book is divided into chapters that start from the information about our planet, sun, and moon and gradually explores other levels that include other planets of the solar system, comets, and dwarf planets.
5. My Book of Rocks And Minerals
For your little geologist who likes exploring different minerals, rocks, gemstones, and more, this book will be a perfect gift!
What It's About: High-resolution illustrations and images will offer your little one glimpses of the various phenomenon that not only covers what's found below the Earth's surface but also about what's in the outer space. The activity pages provided at the back of the book contain fun and some engaging activities that encourage the children to discover and collect various kinds of minerals, gemstones, rocks, etc.
6. History Year By Year
The book contains a detailed history of the world from the Stone Age to the digital age. An ideal book for budding historians, who are fascinated by world history!
What It's About: The book contains the story of humankind from the prehistoric era to the present times and it also talks about the influences, connections, and patterns between various events in history. The added attraction is the "child of the time" feature, which talks about the experiences of young kids during important events and historical periods in history.
7. Little Kids First Big Book of The Ocean
With this book, you can teach your child about life in the ocean. He can learn about whales, sharks, sea urchins, and other fascinating sea animals, and more. Add this book in his collection of encyclopedias!
What It's About: This fascinating book on sea animals contains more than 100 colourful illustrations and information on the size, diet, habitat and other aspects of various sea animals that includes dolphins, penguins, sea otters, and various other animals.
8. Animal Encyclopedia
Does your child love animals? This is the best book to teach your child more about the animal kingdom. This educational book is great for kids.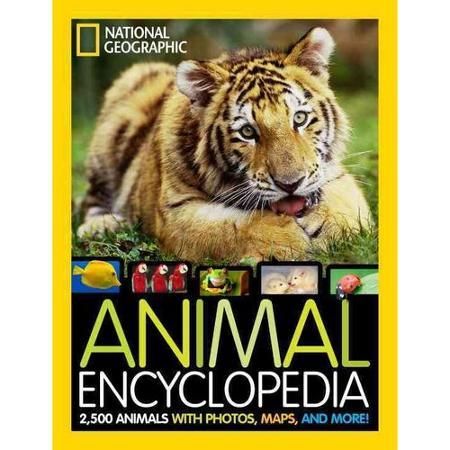 Source: https://in.pinterest.com/pin/601089881502626414/
What It's about: This book covers information on 2500 species of animals, each with a dedicated page and colourful pictures. The new National Geographic Kids Animal Encyclopedia is the best book you can get for your child to teach him about different animals. This book has maps to show where these animals are found and contains detailed information about their habitats. If your child loves to learn animal, he is going to enjoy reading (and looking at) this book!
We hope this list of best encyclopedias for children will help you pick some interesting books for your child. These books are sure to keep your child constructively engaged during the holidays!
Also Read:
Books for Kids who Love Trains
Must-Read Poetry Books for Children
Sex Education Books for Kids