20 Most Engaging Historical Fiction Books For Your Kids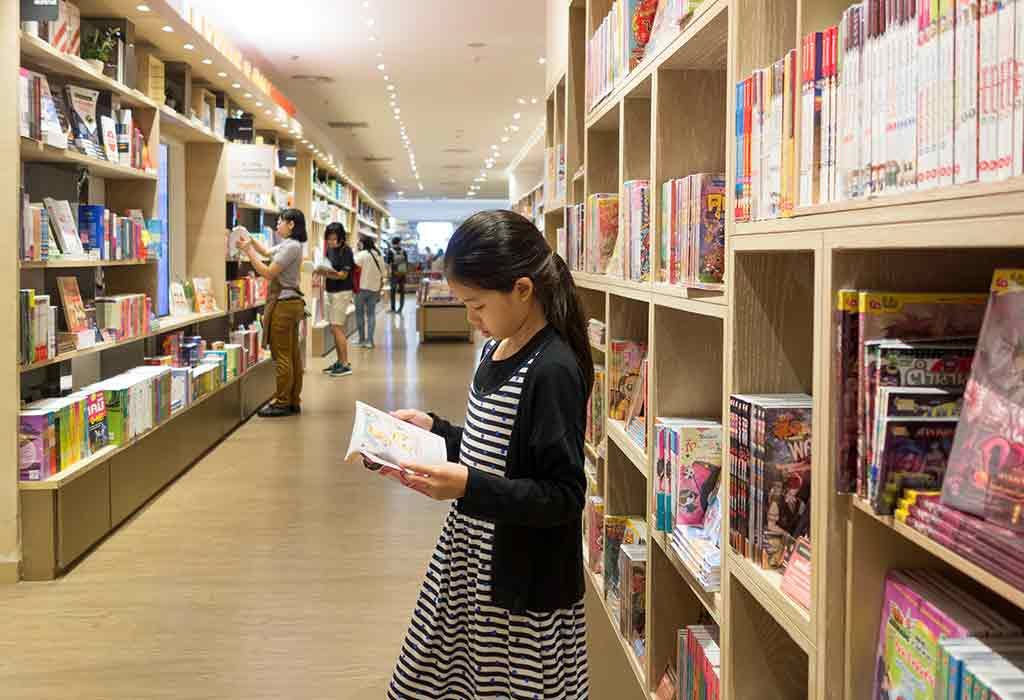 History has run its course and left its mark since the dawn of ancient civilisation. As generations passed, a wealth of growth and development flourished. Tracing back to the days of the Cold War, the 9/11 attacks, the discovery of various monuments and more – there are enchanting tales waiting to be read and discovered by young minds.
If you'd like to imbue a passion for the past in your child, now is the time. And reading is a good way to do that. In this article, we have talked about some children's historical fiction books that will help them learn about the past.
What Is a Historical Fiction Book?
A historical fiction book can be defined as a book that takes place in a real-time period and location in history. These books can be about World War II, Ancient Egypt, the American Civil War, or colonial India.
Why Should Kids Read Historical Fictions?
Here is the reason why your little one should read historical fiction:
It brings history to life and teaches children about the significance of the past. It allows kids to come close to history in a manner that fits their needs. Having relatable characters and situations, along with creative outlooks on historical events, helps them adhere to the content historical fiction authors provide.
List of Best Historical Fiction Books for Kids to Read
Historical fiction books for kids aren't boring, contrary to popular belief. They bring old stories to life in a way that mesmerizes them and makes remembering facts easy. Here is a list of the best historical fiction books for elementary students and kids.
1. Sophia's War: A Tale of the Revolution
Sophia's War is a gripping tale about Sophia Calderwood's life and works during the 1700s. After witnessing a barbaric execution in the New York City of Nathan Hale, the young woman steels her resolve and works as a spy for the American cause.
Recommended Age
Ages 8 and up only.
Why It's Great
It's a great read because of the depth and complexity of the plot. We recommend this to 8-year-old and up children only since they need to have a reasonable level of literacy and comprehension before being able to delve into this book.
2. Island of the Blue Dolphins
Island of the Blue Dolphins is based on a true story of a 12-year-old girl named Karana who gets stranded on an island in the Pacific for 18 years. It's a 1960s novel that's brimming with pages of adventures, mysteries, and heart-gripping tales, being so popular that it received a film adaptation too.
Recommended Age
For ages 7 and up.
Why It's Great
It teaches kids how to use their smarts to survive in unknown environments. It develops an appreciation for practical knowledge and also shows them the meaning of positivism, hard work, and patience.
3. Birchbark House by Louise Erdrich
Birchbark House by Louise Erdrich is a book loved by parents and children alike. It narrates the tales of Omakayas who lived in the 1800s along with her family near Lake Superior.
Recommended Age
For ages 6 and up.
Why It's Great
It's a book that teaches kids about the past from the eyes of a Native.
4. Small Beauties: The Journey of Darcy Heart O' Hara
Small Beauties is a heart-wrenching tale of a young girl who grows up in poverty and times of strife. When she is forced to immigrate to another country and leave her grandparents behind, things take a turn.
Recommended Age
For ages 5 and up.
Why It's Great
It's a book that teaches kids the meaning of gratitude and imbues an appreciation for life. We can't express it in words, just ask your kids to read and discover.
5. The Crossing
The Crossing is a historical fiction book with many anecdotes from the past, poems, and beautiful art. It's creative expression and history blended elegantly.
Recommended Age
For ages 6 and up.
Why It's Great
It is essentially the tales of a journey taken by Lewis and Clark. Jean Baptist's story is covered in this and there are many events from the past.
6. I Survived
A historical fiction book that narrates the tales of kids who face disastrous situations and tries to survive. It's scary but ends in an upbeat note at the ending.
Recommended Age
For ages 7 to 8.
Why It's Great
It expresses feelings of family bonds and the value of life. There's a lot of unfamiliar situations covered in the book and it also talks about strength during times of adversity.
7. Morning Girl
Award-winning author, Michael Dorris is back again with this unique children's novel, this time with more adventures and scary moments. The book is the story of a young girl and her younger brother who stays on the Bahamian Island in 1492 working to thrive in a natural world.
Recommended Age
For ages 7 to 8.
Why It's Great
It's great because it introduces kids to concepts such as behavioral changes linked with changing cultures and times. There's a lot of history involved too.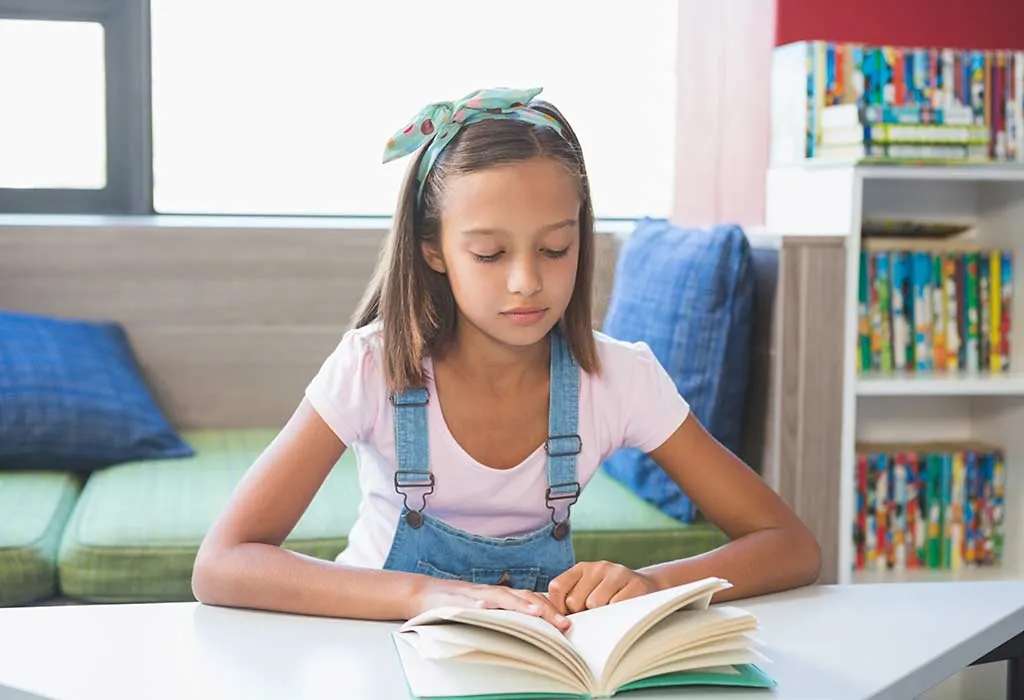 8. Mr Hiroshi's Garden
The story is set during the era of the Second World War and narrates the beautiful bond between a young girl and the garden of her next-door neighbour's. Mary promises Hiroshi to take care of his garden and there are beautiful full-page colour illustrations that vividly narrate the tale. This is also one of the best historical fiction books for kindergarten.
Recommended Age
For ages 4 to 8.
Why It's Great
Kids will learn a lot about the complex side of Canadian history in an easy and simplified way. The story has a beautiful setting and the book has won many awards.
9. The Outlaw (The Crow Stories Trilogy Book 1)
The Outlaw is about the story of a person who was once feared in the Old West. When he mysteriously disappears and a stranger enters the town to fix his wrongs, something happens later.
Recommended Age
For ages 6 and up.
Why It's Great
Oldschool illustrations followed by realistic representations of vengeance, empathy, and kindness make this an immersive read for young readers.
10. Tales of Faith Series (Book 1)
Tales of Faith is set in medieval times where Belle tries to repair her relationship with her father who is the king of a castle. Her hopes are shattered when he refuses to see her and tragedy soon befalls. Will she be able to mend the relationship during times of crisis or fail?
Recommended Age
For ages 6 to 8.
Why It's Great
Parents say the plot is the best part and there are many notable characters throughout the story.
11. Number The Stars
This is a book about a family who takes in a Jew as one of their own when the Nazis invade Denmark.
Recommended Age
For ages 8 and up.
Why It's Great
It teaches kids about pride, heroism, and human emotions. It conveys the meaning of empathy and compassion above all.
12. Little House on the Prairie
If you're looking for award-winning historical fiction children's books, this title would be exactly what you want. It's about the journey of the Ingalls family's migration to another country set in a historical setting.
Recommended Age
For ages 8 and up.
Why It's Great
Lots of terrifying adventures and challenges are faced by the characters in the book. There are eye-opening discussions on cultural and racial differences and shows how life can sometimes be unforgiving.
13. Anne of Green Gables
Written by L.M. Montgomery, it is the story of a young girl who stays at the Green Gables farmhouse. At first, she's welcomed but when they plan on sending her to an orphanage, what will she do?
Recommended Age
For ages 8 and up.
Why It's Great
It's one of the most popular historical fiction children's books to exist and shows a young girl's drive and determination.
14. Romans on the Rampage by Jeremy Strong
Young Perilus has dreams, hopes, idols, and a vivid imagination, much like many of you. Additionally, he happens to be a Roman who aspires to become a well-known chariot rider. He enjoys practising at home in a makeshift chariot drawn by his pet goat and aspires to one day compete in the Circus Maximus. That day arrives earlier than he could have dreamed since Perilus finds his fantasy coming true. But his hero, charioteer Scorcha, vanishes on the day of the major race.
Recommended Age
For 7-9 years old
Why It's Great
It's an adventurous and funny book for 2nd graders, and history fans will be enjoyed reading this book.
15. Tangled in Time Series by Kathryn Lasky
Rose learns she can time travel from the present to England in the sixteenth century when she moves in with her grandmother. There, she meets a little princess named Elizabeth and starts to solve the puzzles of her own family.
Recommended Age
The book is ideal for 8+ kids
Why It's Great
This on of the kid's historical fiction books that will help children explore themes like self-discovery and tragic heroes.
16. The Last Musketeer Series by Stuart Gibbs
One for all and all for one! Greg's parents vanish during a family trip to Paris, and not just from the city but also from the century! Greg soon learns that the fabled Three Musketeers have ties to his family, and he must work with them to save his parents and defeat a formidable foe.
Recommended Age
For 8 to 12 year old kids.
Why It's Great
The book will help your little one learn about friendship, loyalty, honour and more.
17. Orange for the Sunsets by Tina Athaide
Two close friends must choose how to maintain their connection when everything seems to be tearing them apart while living under the divided reign of Ugandan President Amin. The two buddies might find that the bravest thing of all might be to let each other go when tensions between Africans and Indians rise and Amin exiles all Indians from the country.
Recommended Age
Kids above the age of 10 can read and understand this book.
Why It's Great
The story will teach children about friendship, resilience, and perseverance in difficult times.
18. One Crazy Summer and sequels by Rita Williams-Garcia
Three sisters travel from Brooklyn to Oakland, California, in the summer of 1968 to meet their mother, who left them. The girls, who had imagined spending the summer at Disneyland, instead wind up at a day camp run by the Black Panthers, where they discover a lot about their own selves, their family, and their nation.
Recommended Age
This book is for kids ages 9-12.
Why It's Great
The children will discover rich social and emotional themes, like race, ethnic pride, activism, family, and community, in this historical fiction book for 3rd graders.
19. Orphan Train Girl by Christina Baker Kline
A teenage orphan helps a wealthy elderly woman clean her attic and learns that she and Vivian have more in common than she initially assumed. Vivian was an orphan as well. She was an Irish immigrant to New York City who was placed with hundreds of other kids on an alleged "orphan train" to the Midwest.
Recommended Age
For kids ages 11+
Why It's Great
The theme of the book revolves around finding family and figuring out your identity. Children will learn how traumatic events beyond our control can shape and define our lives.
20. The Whiz Mob and the Grenadine Kid by Colin Meloy
This book, which is set in 1960s Marseille, begins on a routine Tuesday morning when Charlie Fisher sees something extraordinary. In front of his eyes, a group of pickpockets carry out a spectacular robbery in a crowded square. Charlie soon finds himself entangled in the Whiz Mob's world, a global gang of young thieves who have all attended the enigmatic School of the Seven Bells.
Recommended Age
For 8+ kids
Why It's Great
The books for elementary students will make children aware of how to be independent and incredibly skilled and make their own way in the world.
We hope you enjoyed our list of historical fiction books for 1st graders, 2nd graders and 3rd graders. These are treasure troves of memories and we're sure your kids will love them too. Take your time and read along with your kids if you need to. The gorgeous illustrations in these make reading time a lot better too.
Also Read:
Poetry Books for Kids
Thanksgiving Books for Children
Books for Kids who Love Trains