7 Simple Yet Yummy Easter Recipe Ideas for Kids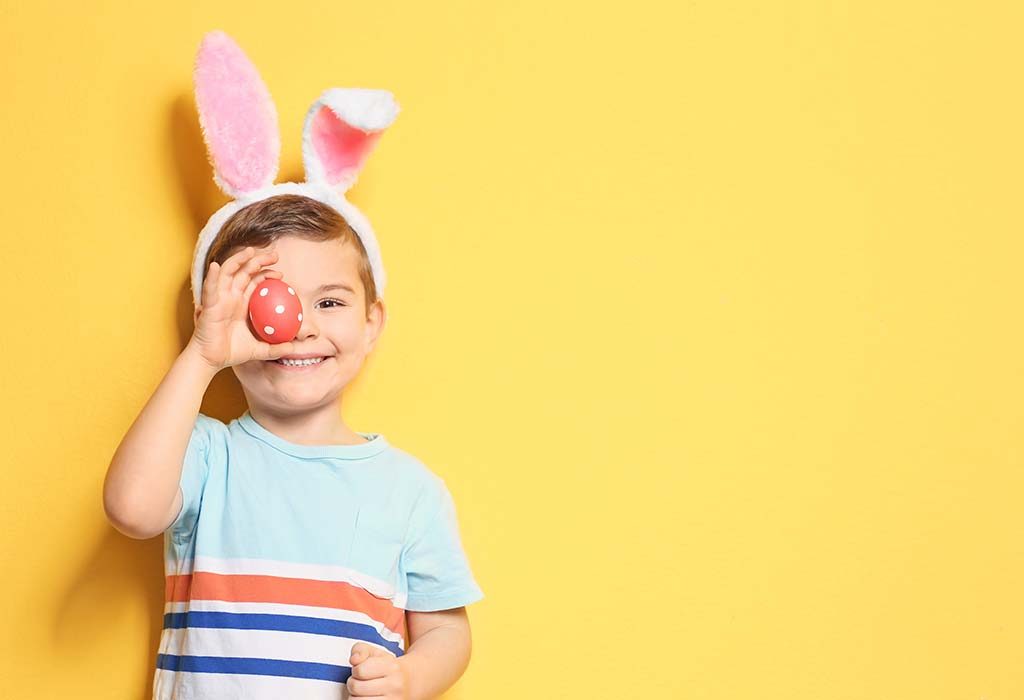 Easter is around the corner and our kids just can't keep calm. Children can't contain their excitement during Easter, and why should they? It's Easter, after all! Naturally, your child is going to ask you to make a special dessert or snack for him on this day, and you don't want to disappoint him. If you want to surprise your child with your culinary skills, how about you whip up something special for him? Perhaps, a cheesecake or a chocolate cake! (Sounds tempting, right?) Fret not if you don't know what to make for your child on Easter, we've got you covered. We bring you some delicious make-ahead Easter recipe ideas!
Delicious Easter Recipes for Children to Make Your Celebration Extra Special
Here are 7 delicious recipes for children that you can try this year to make their Easter holiday extra special!
Easter Special Breakfast Recipe
1. French Toast With a Spin
French toast is one dish that ranks first in our Easter breakfast ideas for kids. Here's how you can make French toast!
Ingredients
4 tablespoons of soft butter
2 teaspoons of cinnamon
2 whole eggs (beaten)
Milk (100 ml)
4 halves of hot cross buns
Vanilla ice cream (for serving)
Procedure
In a bowl, take three tablespoons of butter and half a teaspoon of cinnamon.
In another bowl take some milk, the remaining cinnamon powder, and eggs and beat well.
Layer the hot cross buns with the cinnamon and butter blend.
Heat the remaining butter in a non-stick frying pan.
Pour in the egg and milk mixture and cook from both sides for 1 to 2 minutes.
Serve fresh.
Easter Lunch Recipes
Let your child indulge one day, it's Easter after all! Try this cheesecake and serve one to your child during lunch. He will be the happiest! This chocolate cheesecake is a must-include in your Easter lunch!
2. Mint and Chocolate Cheesecake
Cheesecake always tastes delicious but it can be a bit difficult to make, especially if it's your first time! But with this easy recipe, you won't go wrong! Your child will love this mint chocolate cheesecake!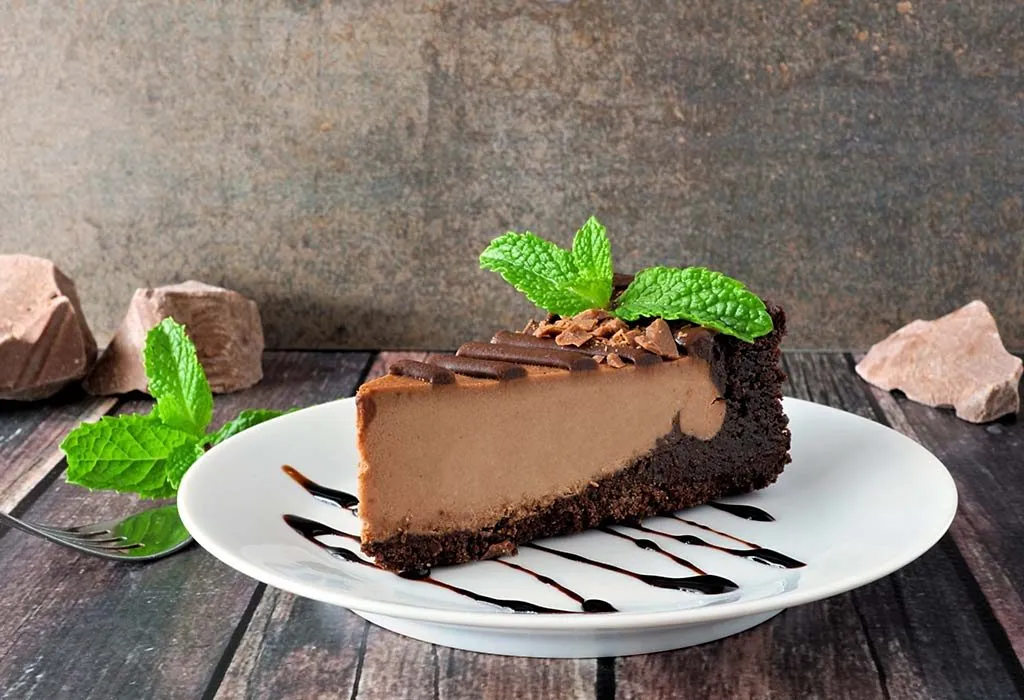 Ingredients
Fourteen crushed milk chocolate digestive biscuits

100 gms of the melted butter

500 gms of ricotta cheese

3 whole eggs (beaten)

A teaspoon of vanilla extract

200 gms of dark chocolate (chopped)

125 gms of icing sugar
Procedure
Work the biscuits through a food processor.

In a bowl take the crumbled biscuits, add in the butter and mix well.

Transfer the above mix in a baking tray and press into a solid base.

Mix the ricotta cheese, vanilla extract, eggs and melted chocolate in a bowl using an electric beater.

Pour this mix on top of the solid base and spread it out evenly.

Bake for half an hour and cool down the cheesecake to room temperature.

Serve fresh.
Delicious Easter Snacks
Your little ball of energy is going to need snacks now and again to stay active throughout the day. Are you wondering what you should serve them in snacks? Try cookies!
3. Hot Cross Cookies
These hot cross cookies make for one of the finest Easter snacks. Check the recipe below!
Ingredients
100 gms of caster sugar
200 gms of softened butter
A whole egg
250 gms of plain flour
A teaspoon of cinnamon
Two teaspoons of baking powder
100 gms of golden raisins
200 gms of white chocolate chips
Procedure
Beat the butter, sugar, and egg in a big bowl.
Sift in the flour, cinnamon powder, white chocolate chips, and golden raisins.
Combine well to make a dough.
Shape the dough into balls and flatten them into cookies.
Grease a baking tray and place the flattened balls on to the tray.
Bake them for about ten minutes in a preheated oven at 180 degrees celsius.
Melt the rest of the chocolate and drizzle it on top of the cookies.
Serve immediately.
Easter Dinner Recipes
Here are some delicious recipes that you can make for dinner on Easter!
4. Easter Fish Recipe
Easter is incomplete without this Easter fish recipe. Try it; it will bring your dinner tables to life.
Ingredients
One fillet of red snapper
Salt to taste
Pepper as per taste
2-3 tbsp of olive oil
Half a litre of red wine
A few thyme sprigs
A bay leaf
A pinch of sugar
A teaspoon of mustard sauce
Two tablespoons of butter
Balsamic vinegar (reduced by boiling)
Procedure
To marinate the fillet, mix in salt, pepper, and olive oil. Drizzle olive oil on a pan, and panfry it for a minute on both sides.
Heat a pan, add some oil to it, then add in the bay leaf, sugar, and mustard sauce, allowing it to cook and reduce.
Add butter to this blend and whisk after reduction. Simmer for a while.
Get a plate and place the fillets on it. Drizzle the sauce and balsamic vinegar on it.
Serve immediately after garnishing with fresh thyme.
5. Easter Cake
Here's one of the best Easter cake recipes for kids that do not involve baking. Enjoy this cake with your family at dinner!
Ingredients
One and a half cups of thick cream
12 ounces of soft cream cheese
Half a cup of sugar
A cup of Robin's eggs
A quarter cup of milk powder
Sweet crackers
Procedure
Whisk the heavy cream in a mixer until you see peaks building up.
Add in the cream cheese with sugar and blend until no clumps remain.
Add Robin's eggs, stir, and blend with milk powder.
Pour the resulting mix on the cracker's crust. Place them on a baking tray and refrigerate overnight with a plastic wrap.
You can use extra Robin's eggs for garnishing.
Serve fresh.
6. Choco Peanut Butter Eggs
One of our hit Easter dessert recipes; these choco peanut butter eggs will leave your kids craving for more.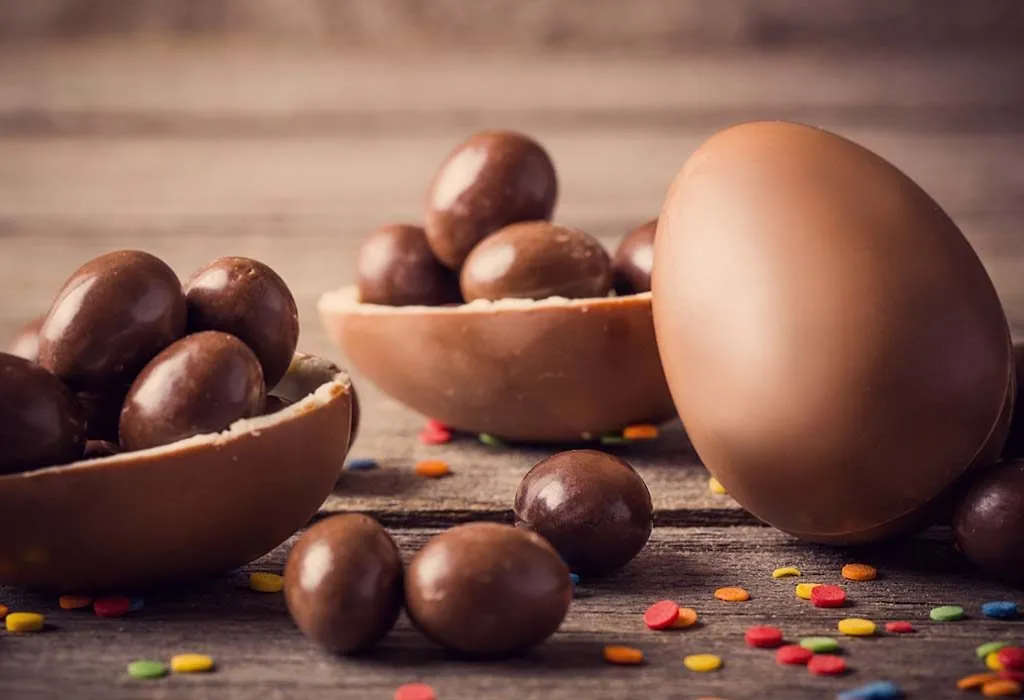 Ingredients
Half a cup of melted salted butter
4 cups of powdered sugar
A cup of creamy peanut butter
4 crushed sweet crackers
3 cups of semi-sweet chocolate chips
A tablespoon of shortening
One and a half cups of white chocolate chips
Procedure
Mix the butter, sugar, peanut butter and crackers in a big bowl.
Transfer this mix on to two sheets of parchment paper and roll it so that it's a quarter-inch thick.
Get an egg-shaped cookie cutter and cut the dough into egg shapes.
Make the chocolate coating by melting the chocolate chips, and stir it well.
Get the egg-shaped cookies out of the freezer.
With a fork, dip the eggs into the chocolate coating gently and remove such that the layer drips off the eggs.
Place the eggs on wax paper and repeat the above steps to coat the remaining eggs.
Let the eggs harden at room temperature for one to two hours.
Melt the semisweet chocolate chips and drizzle them over the eggs to finish.
Serve fresh.
Easter Treats
This Easter treat recipe is a bonus recipe for you! Serve it your child and all his friends!
7. Easter Chocolate Surprise
This recipe is loaded with the goodness of chocolate and is super easy to make. It's also one of the best kid-friendly Easter treats.
Ingredients
3 milk chocolate bars (200 grams each)
2 packs of mini chocolate eggs (90 grams each)
1 teaspoon of heaped freeze-dried raspberries
Procedure
Break the chocolate bars in a heatproof bowl.
Pour water in a pan and bring it to a simmer.
Place the bowl with chocolate bars in the pan, ensuring that water does not mix with the chocolate.
Stir with a spatula and let the chocolate melt.
Grease a 23×33 cm baking tray layered with a parchment paper.
Take 3/4 of the mini chocolate eggs and bash them using a rolling pin.
Pour melted chocolate into the baking tray and tip it from side to side to level out.
Scatter the mashed mini eggs and top the chocolate with raspberries.
Let it sit then give it your child!
There you go – you have our top Easter recipes for kids. Enjoy them with your family and watch your child's face light up as he digs in.
Also Read:
Amazing Easter Food Ideas for Kids
Delicious Pasta Recipes for Children
Yummy Cupcake Recipes for Kids