6 Easy Ice Cream Recipes for Kids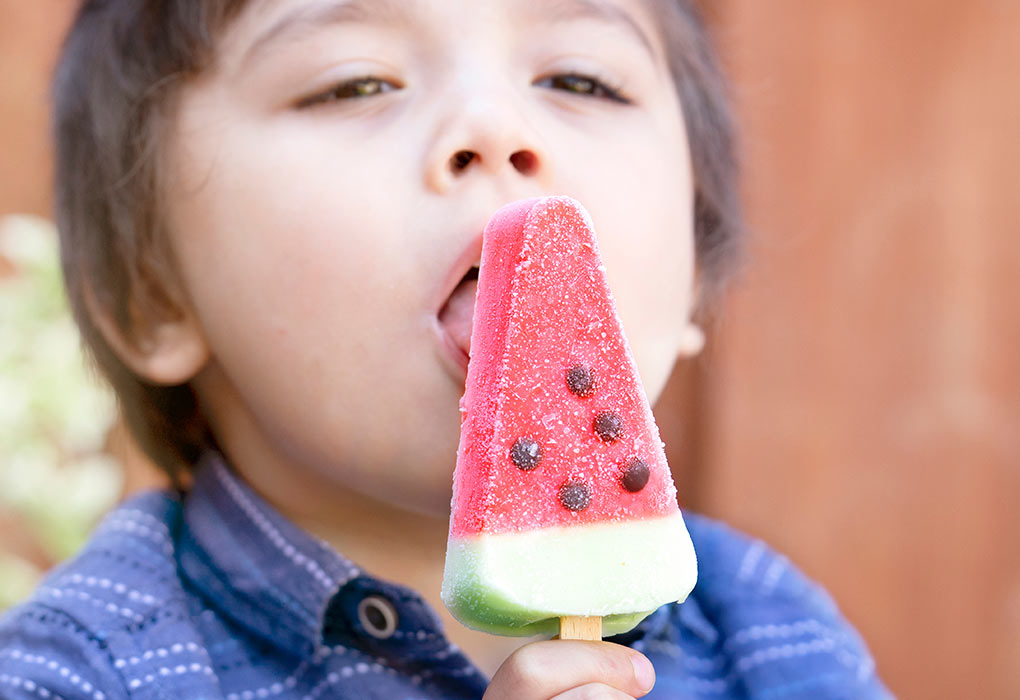 In this Article
Kids love to eat ice cream whether it is summer or winter. It is hard to deny them but giving them ice cream every other day will only spoil their teeth and their habit, too. But you can give them home homemade ice cream once in a while. Stocking up your fridge with homemade ice cream to cater to your kid's craving will surely be appreciated by them. If you want to make ice cream for your kid, then here are some recipes that you can try. You can easily go in for some variety by adding your kid's favourite fruits, custard, or even whipping some regular yummy freezer delicacies.
Yummy Homemade Ice Cream for Children
Here are some easy-to-make ice cream recipes at home that you can give to your child.
1. Sunshine Lollies
This refreshing lolly combines the goodness of carrots and oranges and can be a healthy ice cream recipes for toddlers.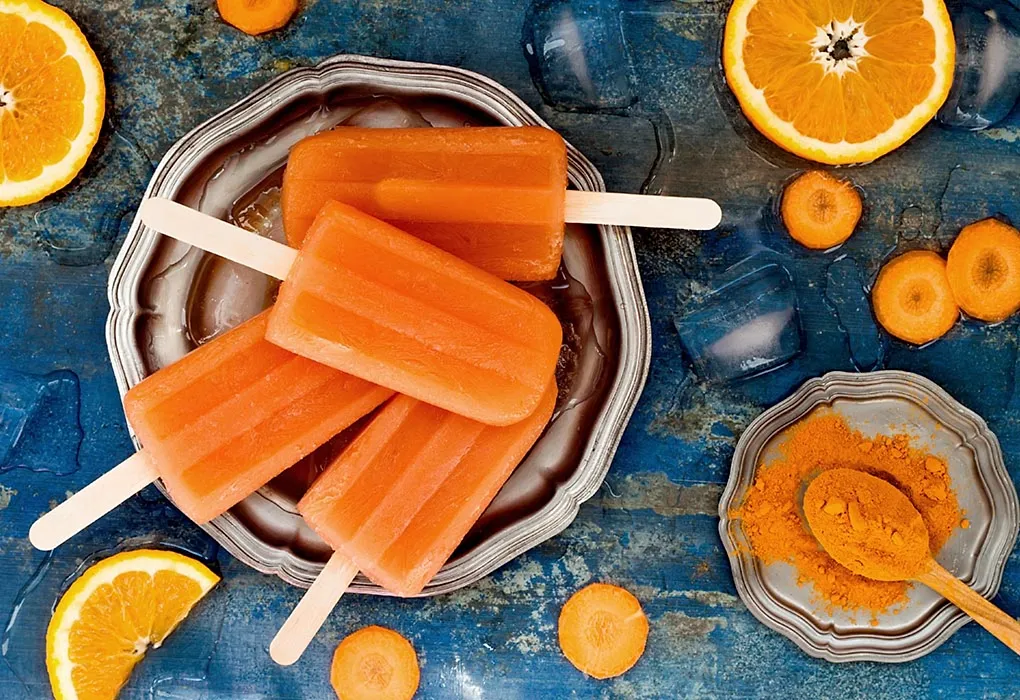 What you need
Carrots – 5 (large)
Juice of 3 oranges
How to Make
Grate the carrots and then transfer them to a clean tea towel. Fold the towel and squash the grated carrots to extract their juice.
Collect the carrot juice in a jug after removing the pulp.
Add orange juice to it. Sprinkle some orange zest if you like.
Pour into ice cream moulds and freeze it overnight.
2. Chocolate Ice Cream
This chocolate ice cream recipe is very easy to make and is sure to delight your kid.
What You Need
2 cups heavy cream
A can of condensed milk
12-ounce chocolate bar
How to Make
Break the chocolate bars into small pieces and transfer them to a microwave-safe bowl.
Microwave the chocolate pieces. Stop every 30 seconds to stir. Repeat the process until the chocolate pieces are completely melted and appear smooth.
Blend condensed milk with the chocolate mixture and set aside.
Whip the heavy cream using an electric blender.
Combine the whipped cream with the chocolate mixture well.
Place the mixture in an airtight bowl and cover it.
Freeze for about 2 to 3 hours before serving.
3. Caramel Ice Cream
This caramel ice cream recipe is so simple to make and may soon become your kid's favourite.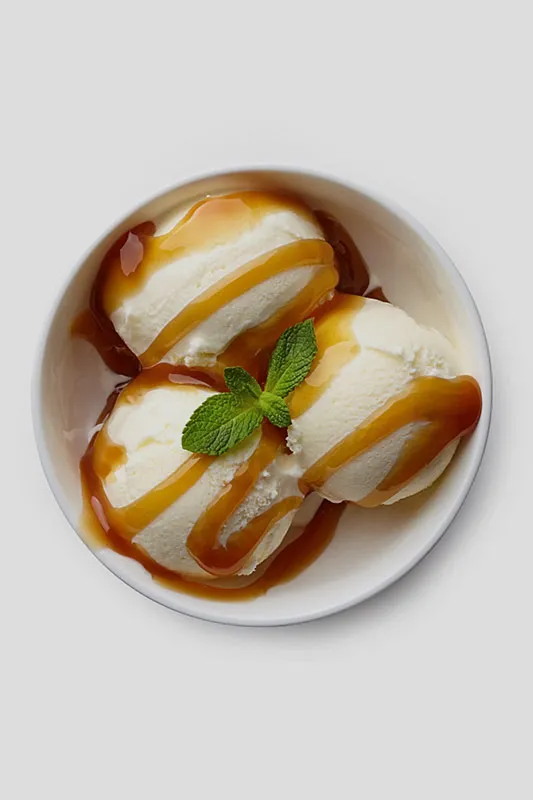 What You Need

1. For the sauce
1 cup heavy cream
Half a teaspoon vanilla extract
1 cup sugar
Salt
2. For the ice cream
4 egg yolks
1 cup heavy cream
2 cups of whole milk
¼ cup sugar
How to Make
In a pan, take a cup of sugar and heat it over medium flame.
Stir continuously till the sugar melts and turns darker in colour.
Add the cream (1 ¼ cup) and continue stirring until the mixture blends smoothly.
Sprinkle the salt and add vanilla extract. Set aside to cool.
Now for the ice cream, beat the egg yolks until smooth.
Gradually add the sugar and keep whisking the mixture.
Pour milk in a pan and heat it over medium flame.
Add the cream (1 cup) and cook till the mixture starts to bubble.
Empty the beaten egg yolks into this mixture. Cook stirring regularly till the mixture turns thick.
Now, pour the mixture through a strainer into a bowl.
Mix in the sauce and allow it to chill in the freezer for about 2 hours.
4. Vanilla Ice Cream
This easy vanilla ice cream recipe is easy-to-make and makes for a great dessert.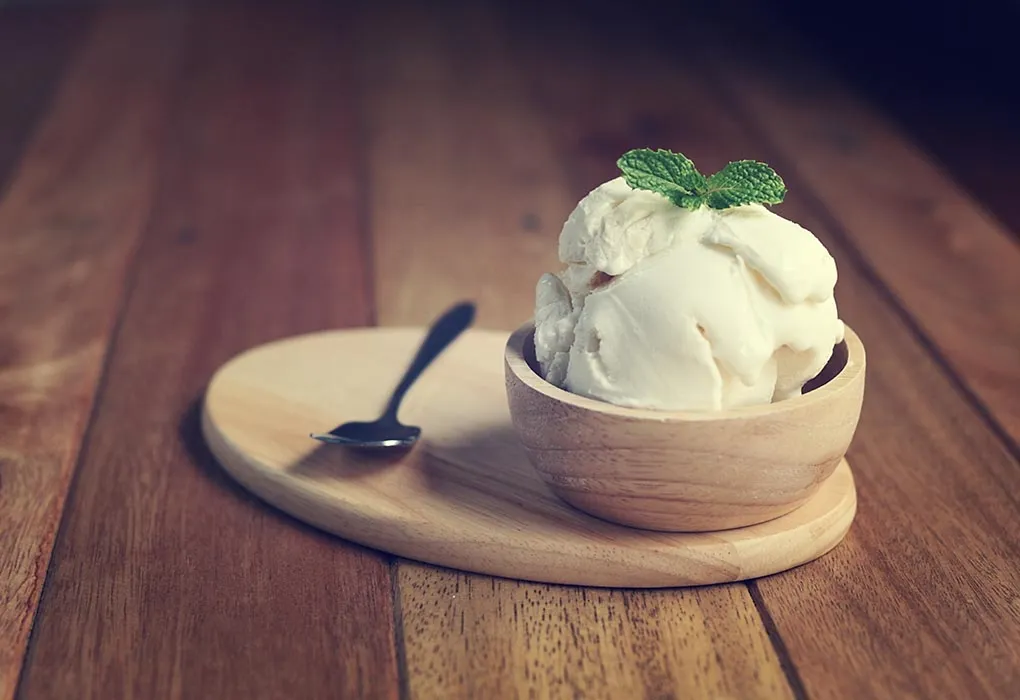 What you need
1 cup milk
1 cup cream
3 eggs
2/3 cup sugar
1 ½ teaspoons vanilla extract
How to Make
In a pan, take milk, sugar, and egg yolk and cook over low heat.
Stir frequently until the mixture becomes thick.
Remove the pan from the flame and let it cool.
In another bowl, blend the cream and vanilla extract well.
Pour it into the cooled milk mixture.
Chill the mixture in an airtight container for at least 3 hours before serving.
5. Rainbow Fruit Popsicles
Rainbow fruit popsicles not only look pretty but also tastes great.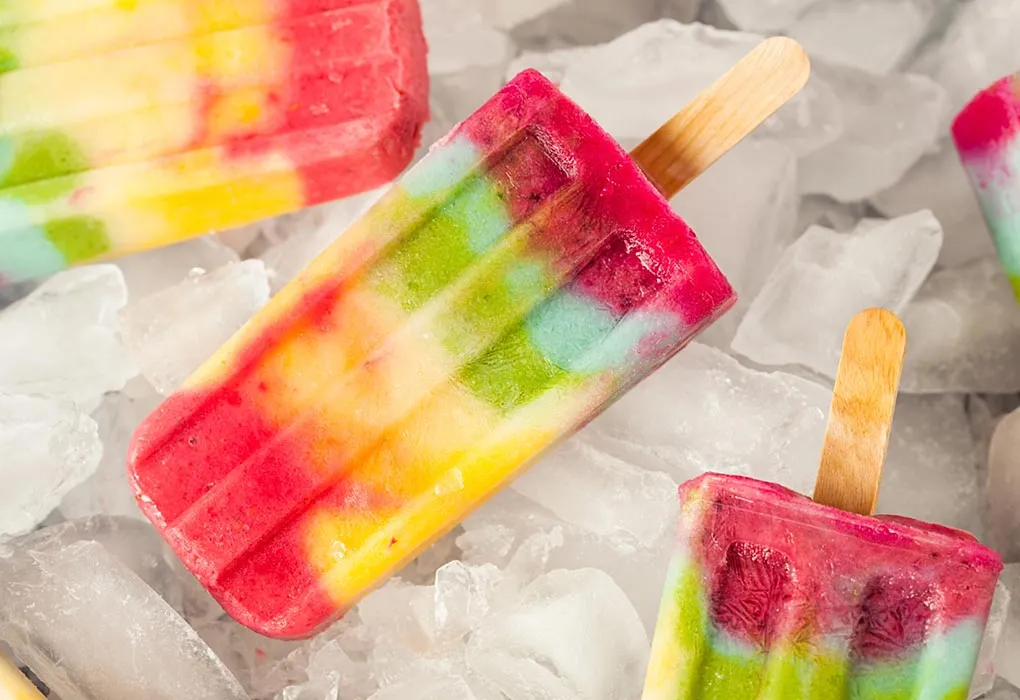 What you need
Black and green grapes
Strawberries
Blueberries
Tinned peach slices
Sugar-free lemonade
How to Make
Cut the fruits into small pieces.
Arrange the fruits in the ice lolly moulds as per your liking. You can first add blueberries followed by strawberries, black grapes, chunks of peach and green grapes. Remember to fill the fruits closely so that they don't move.
Pour the lemonade into the moulds and fill them. Tap the moulds gently to release any trapped air bubble.
Put a lolly stick into each mould. Place the same inside the freezer for about 2 hours before serving.
6. Coffee Ice Cream
This ice cream has a rich flavour which may be hard to resist.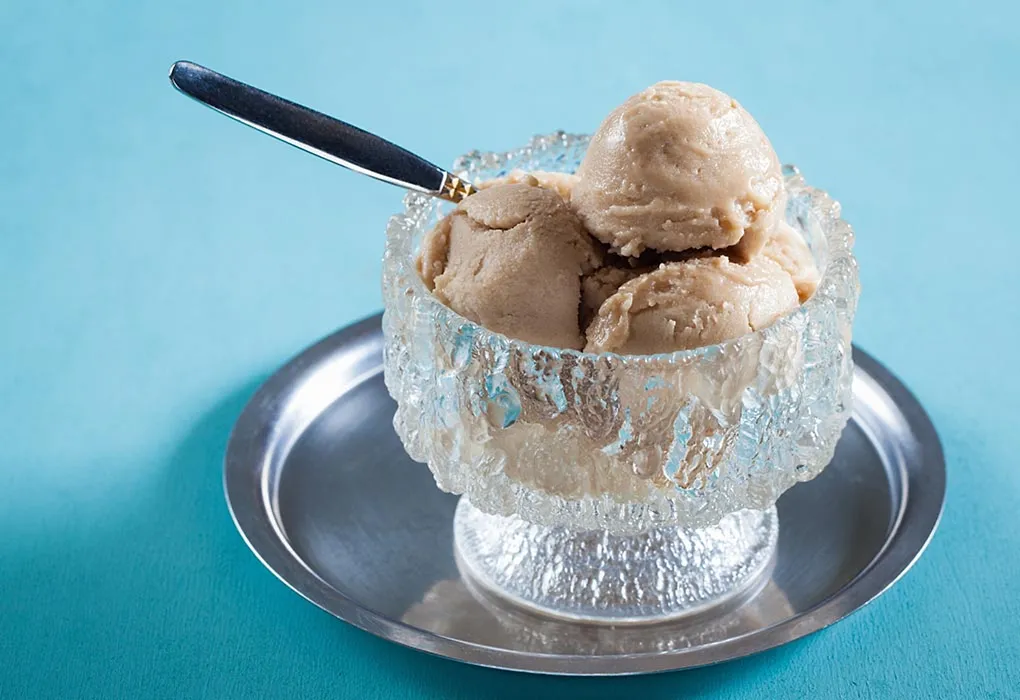 What you need
300 ml cream
175g condensed milk
Two tablespoons instant espresso powder
Two tablespoons coffee liqueur (optional)
How to Make
Blend all the ingredients well.
Whisk the mixture until soft peaks appear.
Transfer it into an airtight bowl and freeze it overnight.
As parents, you may want to serve the healthiest option to your kid. Homemade ice cream recipes don't take long to prepare and make for healthy choices. You can serve these as a dessert or even as a healthy breakfast treat.
Also Read: Chocolate Recipes for Kids