7 Excellent Bathroom Hacks For Kids (Bonus: They Also Simplify Potty Training!)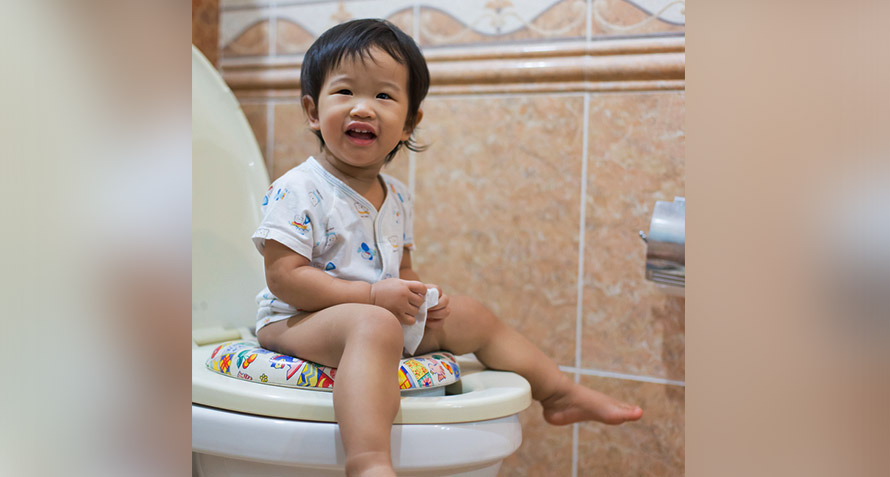 When there are small children in the house, it can be very difficult to maintain a clean and tidy bathroom. This is especially true for the time your child is learning potty training and there are several unintentional accidents…
Potty training is one of the biggest challenges every parent faces and no matter how much help you get, it's never enough. Whether you jump right into it with the three day potty training trick or take it slow and steady, you'll need to go all out with the tricks to make sure your child doesn't stay dependent on diapers for too long. You've tried all the potty training tricks available…but what if there were simple bathroom hacks that make the process a whole lot easier?
Read on to find out simple bathroom hacks that not only beautify and maintain your bathroom but also make your little one's 'business' easier for him and you!
1. Step Stool
Your little one might find it tough to use a toilet or wash basin built for adults – which may interfere with his potty training as well. A simple provision of a step stool can make things easier for both of you in this challenge.
2. Add a Picture Book Rack
Quite a few adults use phones or read newspapers when doing their daily business – why not do the same for your little one? Add a book rack filled with picture books that will keep your child engaged long enough.
3. Add a Toilet Paper Marker
Adding a marker with words or pictures that communicate 'Do Not Pass This Line' to you little one will guide him about using the right amount of toilet paper. In addition to this hack acting as an aid for potty training, you'll be doing yourself and the environment a favour by avoiding wastage! You can use the same method to mark the water mug and avoid water wastage as well! ||
4. Portable Toilet Paper Stand
Using a portable toilet paper stand that is set at a lower level will make it easier for your child to reach the toilet paper and build the habit of using it early.
5. Faucet Extender
Avoid the watery mess your little one makes while trying to reach the faucet in the wash basin by using a faucet extender! You can make your own as well by repurposing an old shampoo bottle to create a faucet extender that makes it easy for your kid to wash his hands! All you need to do is cut an old lotion bottle into the shape shown in the picture – make sure to use sandpaper and soften the sharp edges!
6. Low Level Towel Racks
Just like the toilet paper stand, make the towel racks reachable for your kid by investing in low-level towel racks and instill in him the habit of washing and wiping his hands early on!
7. Use a Sticker Board For Motivation
Add a simple sticker board to motivate your little one. Every time he successfully completes all the steps – from using the toilet to washing his hands, ask him to add a sticker of his choice on the board and watch him make the effort on his own!
With hacks like these, you'll soon have a well-maintained bathroom and a potty trained angel on your (extremely clean) hands! Go ahead and try them and let us know what helped you!