Baby Milestones By Months (Birth to 6 Months) – As Defined By Paediatricians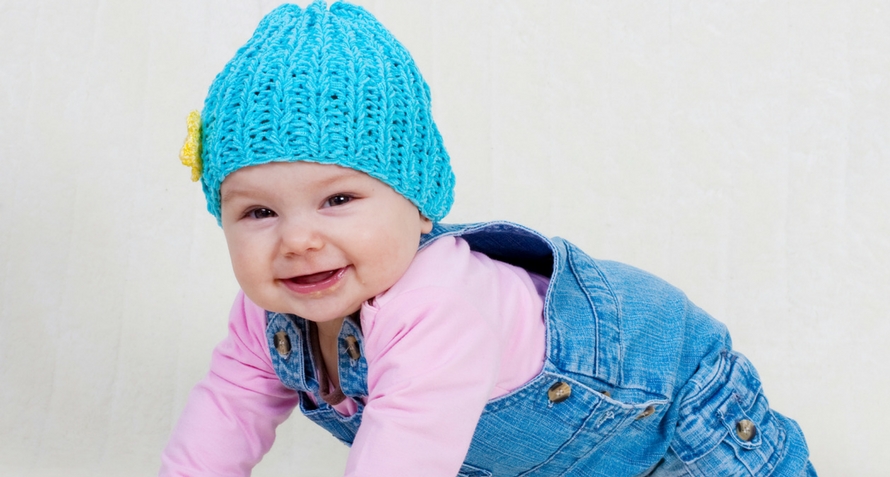 Here is a list of paediatrician recommended guidelines that will help new parents know and track their baby's development milestones month by month, starting from 1 month up to 6 months.
A newborn baby doesn't do much except taking regular feeds, sleeping, and pooping and peeing. Most new parents are overwhelmed by this routine. But babies grow up very quickly and do a whole lot of interesting activities too. You will be amazed at the rate your baby is going to learn and demonstrate new skills within just a few months ahead.
Baby Development Milestones – 1 to 3 Months
Initially, you might feel that your baby is only interested in sleeping, feeding and wailing. But actually she can respond to sounds and can stare at faces.
In a few weeks' time, she might turn toward familiar sounds, such as your voice or her primary caregiver's voice. She can focus on faces at a distance of 8 to 12 inches; hence she gazes at your face when you feed her or hold her in your lap. She stares at black and white objects.
2 Months Old Baby Development

Can briefly calm herself by sucking on her hand
Begins to smile at people
Makes gurgling sounds
Moves her arms and legs in a smoother fashion
Cries when she is bored or when she feels there is no one around
Lifts her head briefly and tries to move when she is placed on her tummy
3 Months Old Baby Development

Laughs
Babbles and imitates the sounds you make
Holds her head steady for a short time
Reaches for toys and shakes them
May sleep for longer hours in the night without asking for feeds
Puts one or both feet in her mouth
Poops less frequently than before
Here are Some Activities That You Can Do With Your Baby at This Age (1-3 Months):
1. Enjoy the time with her
Make eye contact with her, cuddle her, talk or sing to her.
2. Take her outdoors
Take her in a pram or a sling for walks to the park or playground. Fresh air might do her good. Also, it's a good idea to take her outside in the early morning sun when the sunlight is not too harsh.
3. Activity
Give her tummy time and rotate her legs in bicycle movement. Not only will she squeal in joy, but it will also help her pass wind. Place her on an activity mat/play gym where she can be amused with the mobiles and try to reach to them.
4. Play games
Play simple games like peek-a-boo, tickle her soles, give her toys to grab or make noises to attract her attention.
Watch : Experts Reveal 16 Facts About Your 1-3 Months Old Baby
When Should You Be Worried?
Though every child develops differently, you must see a paediatrician if your baby is not able to achieve these milestones:
Doesn't respond to loud sounds
Can't grasp objects
Doesn't suck well
Doesn't bring hands to mouth
Doesn't smile
Doesn't focus at people or things moving nearby
Doesn't hold head up when placed on tummy
Baby Development Milestones – 4 to 6 Months
At four and five months, your baby can indulge in more activities than before. She smiles spontaneously and laughs.
4-5 Months Old Baby Development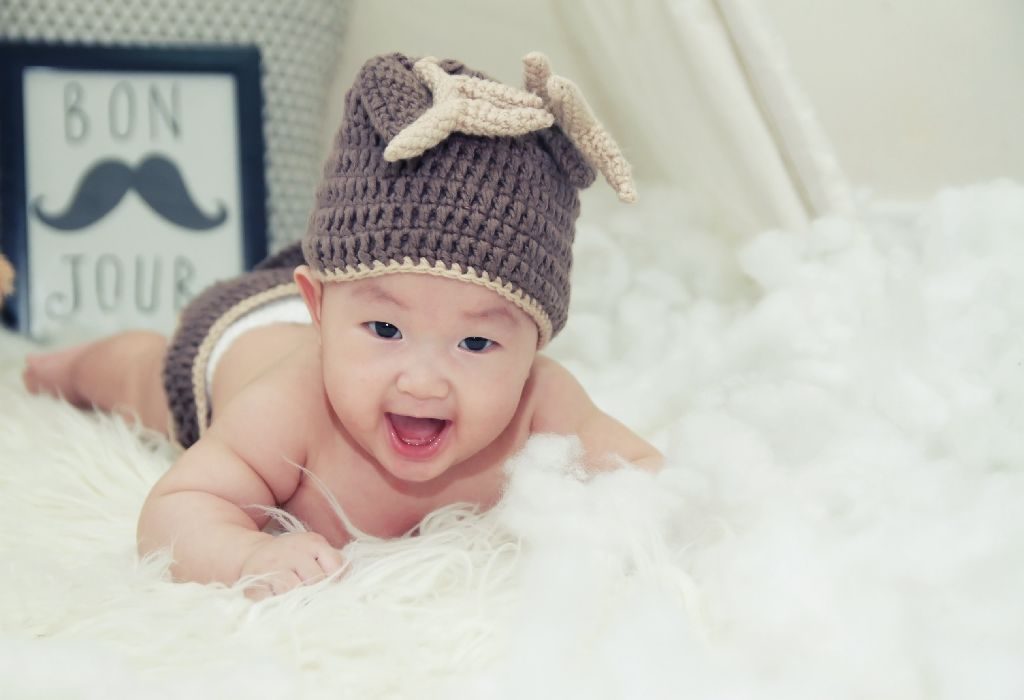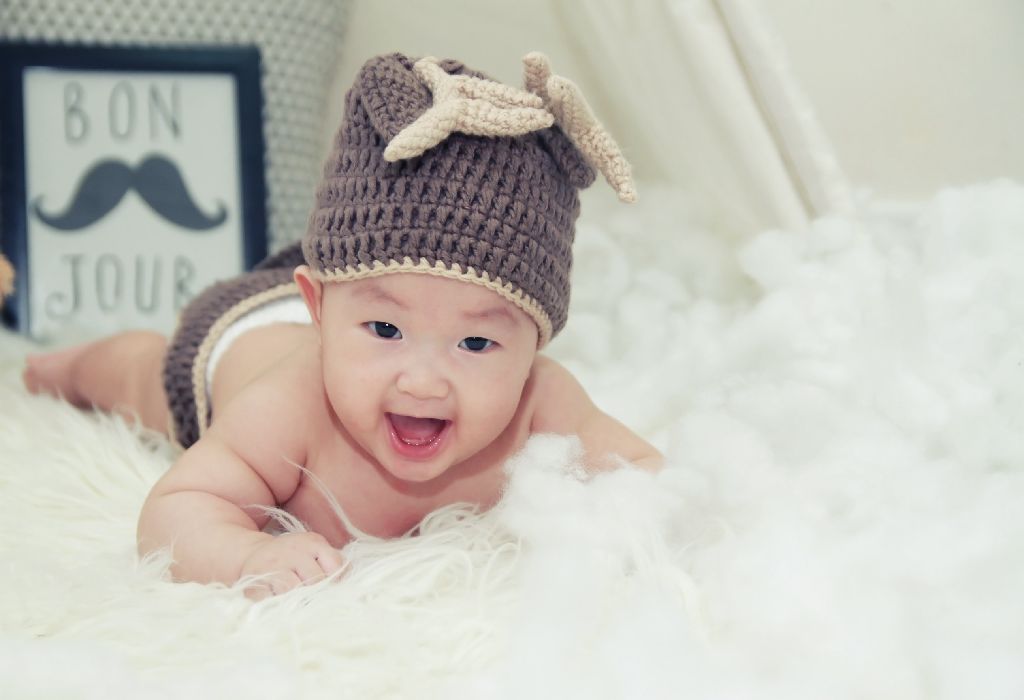 She babbles 'aa', 'oo' 'ee' as if trying to hold conversations.
She knows her name and turns towards you when you call her name.
If you place her on tummy, she can turn back.
She tries to hold objects with one hand.
She may start crying if you stop playing with her or talk to her loudly.
She can view colours now and is fascinated seeing herself in the mirror.
She loves the attention from people and coos in excitement.
6 Months Old Baby Development

Tries to put things in the mouth
Learns to roll over; front to back and back to front
Is curious about things and tries to reach to things far from her
Doesn't lie still
May begin to sit without support
Rocks back and forth. She may even start crawling
Stares at you when you eat and shows interest in the food. This shows her readiness to start solid food
Here are Some Activities That You Can Do With Your Baby at This Age (4- 6 Months):
1. Interact with her
Talk to her and point out at the objects in the room or outdoors.
2. Read her books
Buy board books with big clear pictures. Show her the objects in the books.
3. Make her listen to music
Sing nursery rhymes with actions. Though she might not be able to imitate the actions, she will still be fascinated. Put on some soft music and see how she enjoys it.
4. Playing with toys
Give her age-appropriate toys like rattles, cartons, bald (hairless) dolls, household objects like wooden spoons, etc.
5. Activity
Give her tummy time and also encourage her to sit and play with toys.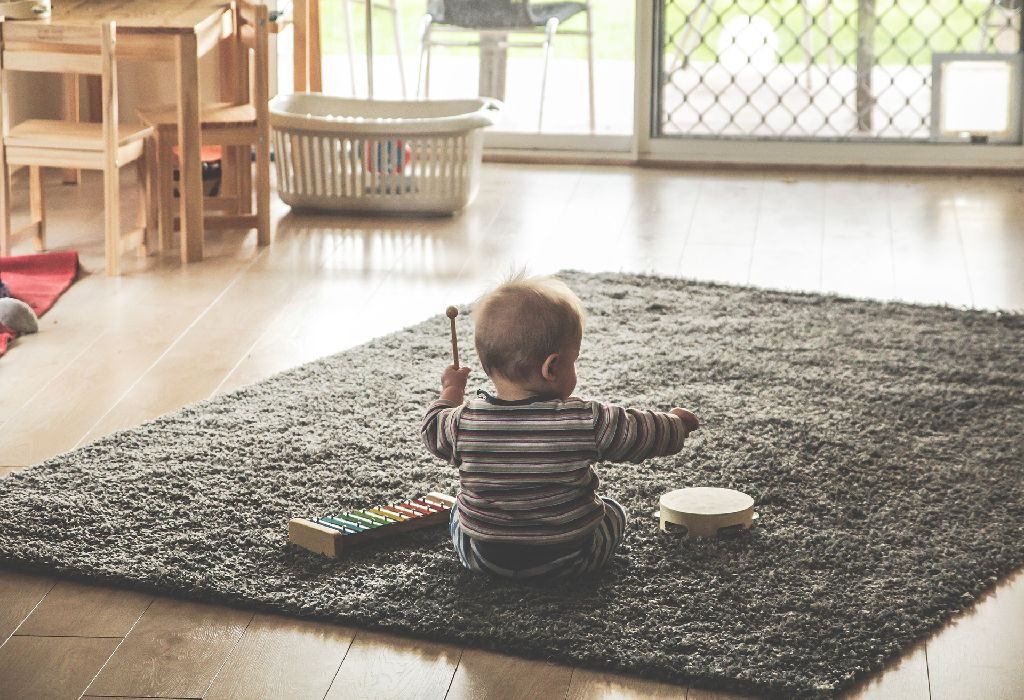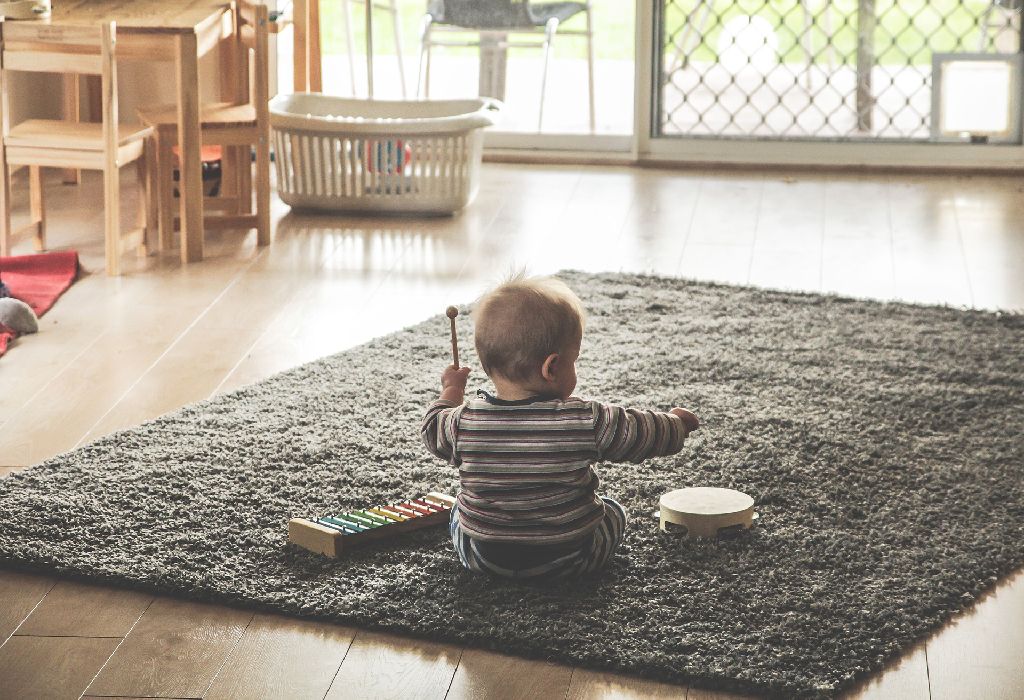 When should you be Worried?
Though every child develops differently, you must see a paediatrician if your baby:
Is not interested or unable to follow the things as they move with her eyes
Doesn't smile at people or respond to noises
Can't support her head on her own
Doesn't try to grab objects that are in reach
Shows no attachment to you or the ones close to her
Doesn't coo or babble
Her muscles seem stiff, and she doesn't try to move at all
Doesn't roll over in either direction.
Understand that every child develops at her own pace. So don't panic. Talk to your doctor if you have the slightest doubt.