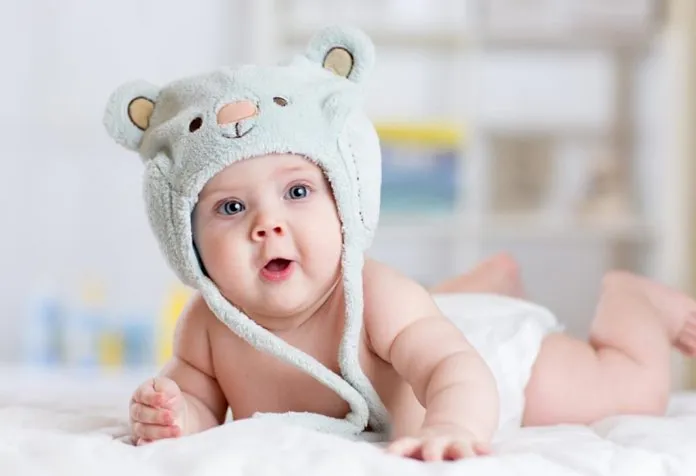 Last Updated on
In Asia, there are a variety of cultures and many where the name starts with a particular letter or sound gleaned from the astral charts made at the birth of the baby. The time of birth, the astral chart, the significance of the name and many more factors are involved. That's precisely why we have endeavoured to provide you with as wide a choice as possible drawn from across Asian cultures and including Oriental girl names and meanings.
Asian Baby Girl Names with Meanings
What is the first question you ask a person? His or her name! And that is what signifies your baby's identity and forms the very traits that you hope will stand your precious bundle of joy a lifetime. Names signify traits, seasons, values, power and even spirituality and royalty. Let your baby's name be your invaluable gift to her at the very beginning of life. If you are expectant mom and somehow feel it is going to be a girl, here are some beautiful Asian girl names that will motivate and stand your princess in good stead all through her life.
Most Popular Asian Names for Girls
No name is common! It is just that names have a way of being called common names especially when they are culturally unique. So, what happens when the parents are from the same continent and have different cultures, languages and geographical regions? Choosing a meaningful Asian name for your little girl can be quite a challenge. Let us look at some unique names across Asia.
| | |
| --- | --- |
| Name | Meaning |
| Alina/ Aalina/ Elina | These names mean beautiful and bright and are very popular in Europe, Russia, and Asia too. |
| Amber | The honey-coloured gemstone is valuable, precious and exotic just like your little girl. |
| Aanya/ Anya | This name means a girl who shines bright at night times giving light to others much like the Indian name Aaina meaning a mirror. |
| Dechen | In Bhutanese, this name means one who brings 'much happiness'. |
| Harsha | From Sanskrit and Hindi origins, it means happiness and is also used as the name Joy is in India. |
| Jasmine/ Yasmin | This name is as fragrant as the flower it is named after. |
| Kaoru | The meaning of the name is fragrant and is from the Japanese word for fragrance. |
| Eeshana/Ishana | This name is Arabic in origin and widely used as an Islamic name meaning 'exemplary', 'a perfectionist', or 'from the Lord himself'. |
| Sukhi/ Sukhada | A Hindi name that means 'always at peace and the full of happiness'. |
| Kiran | The name means the sun's rays or a beam of light in Sanskrit. |
| Gurmeet | A Sikh name for girls meaning 'a friend of teacher' in Sanskrit. |
| Shree/ Sree/ Sri | The name connotes beauty and light and is a very popular name among Indians. |
| Tara | The name is hugely popular in India and means a twinkling star in the sky in the Hindi and Sanskrit languages. |
| Shyla/ Sheela/ Sheila | The many variations, all mean 'modesty'. |
| Gembira | Of Malay origin, the name means 'happy one'. |
Here are some baby girl names that can be used across multiple cultures and are inspired by historical events, nature, flowers, and strong traits.
| | |
| --- | --- |
| Name | Meaning |
| Zhu | In Chinese, it means 'like the bamboo'. It is strong, tensile, good looking and evergreen which are good blessings to invoke for a baby girl. |
| Sakhae/ Sakhi | This name means 'a true friend' in Hindi and 'prosperity' in the Japanese dialects. |
| Seiko | The name means 'a force to reckon with' or the 'power of truth' and hails from Japan. Heard of the elegant Seiko watches? Bestow your baby girl with a blessing in her name. |
| Shigeko | Another Japanese name for 'a child endowed with luxury' and used quite often by the rich and famous. |
| Shima/ Seema | The name means 'limitation' and pushing the limits. Seema is very popular in India and originates in Sanskrit. |
| Tam | In Vietnamese, it means 'at or near the heart' and can be used as an endearment too. Great name for your beloved daughter! |
| Tenshi | The term can be used in Japanese to define an angel and child from heaven. By the way, the name Angel and Angela are also widely used Asian names for baby girls. |
| March | Named after the month of March you can also use names like April, May, June for baby girls born in those respective months. |
| Yachi | The name 'eight thousand' is suitable for those who are traditional and need a Japanese name for a baby girl who is very close and proud of her parents. |
| Guangli/ Ganga | In Chinese, the name means 'to bring light to or brighten lives'. Similar to this name is Ganga, named after the River Ganga that originates in the Himalayas and brings the same beautiful meaning to India. |
| Bhumika/ Bhoomi | The name means 'earthy or of the land'. It also can be used as Bhoomi and means to enact a part in Hindi. Very typically used in India and for multicultural children. |
| Cam | This is an apt name for a Vietnamese baby girl and is the name for a sweet fruit of the citrus family. |
| Chinatsu | In Japanese, the name invokes long life and 'a thousand summers'. |
| Yumiko/ Yami | The name is used for a beautiful baby girl who is helpful to all in Japanese. In Hindi, the word Yami is full of godly beauty and knowledgeable. Are these the traits you want your baby girl to be filled with? |
| Nguyen | This Vietnamese name means slumber or sleep and is quite frequently used to mean restful in baby girls. |
Cute and Pretty Asian Baby Girl Names with Meanings
Names have a way of integrating us. A list of modern Asian girl names is given below so you can be trendy and unique in the same breath. It is worth the effort for after all, your bundle of joy is unique and deserves a name that is unique, short and simple.
| | |
| --- | --- |
| Name | Meaning |
| Adeline | This French name means 'kind and noble'. Many Chinese people name their daughters so. |
| Akemi | Bright beauty and the sunshine in your lives? Akemi sounds perfect. |
| Aika | In Japanese, this is a love song and is fast becoming popular abroad. |
| Asha | An Indian name for 'desire' or 'hope' and a good name for your darling daughter. |
| Amy | A wee bit American but also very popular in Asia. The name means 'beloved' and your daughter surely is. |
| Asmita | Asmita means your daughter is a source of your pride. In Hindi, Asmita means full of family pride, and Smita pride or honour of the family. |
| Barkha | Inspired by nature, the name means 'rain'. Very popular in the northern parts of India. |
| Bo | This Chinese origin name is used to state how 'precious' your daughter is! |
| Chika | The name means 'wise' or 'wisdom' in Chinese. |
| Constance | A Latin baby girl name, which is popular in China and the Far East meaning 'steadfast and knowledgeable'. |
| Dhyana | The name means 'attention to belief and meditation' which is a part and parcel of all Buddhist and Hindu cultures. |
| Coral | Like Amber, the name is inspired by the jewel and its namesake; the tough colourful forms of marine life. |
| Jade | The green jade is famous in China. |
| Jhumpa | With a name like Jhumpa Lahiri, the winner of the Fiction Pulitzer Prize this Indian name connotes the blessings meaning 'full of charm'. |
| Hannah/ Hana | The name means a flower in Japanese. |
| Haya | In Japanese, the name means 'light and quick'. Another interpretation in Hindi means 'decency'. |
| Helen/ Ellen | Originated from Greece and means the bright one. Remember Helen of Troy? |
| Ja | The name indicates one who is fiery and very attractive in Chinese. The word also means 'yes' in German. |
| Iha | Did you make a big wish for a daughter? It has been granted when you name your little daughter wish or Iha again in Chinese. |
| Jiao | Means delicate, lovely and dainty in Chinese – all that your little daughter is! |
| Kalini | Kalini means a flower and also invokes Goddess Kali who is also known as Kali, Durga, and Chamundi in her various fearful avatars. |
| Kenja | Kenja is a sage or wise for those looking for Japanese spiritual names for a baby girl. |
| Kinu | Kinu is a silky cloth in Japanese and makes a great middle name, first name in Japan. |
| Maleia/ Leila/ Mala/ Mali | The names mean 'pearl' in Japanese. Leela in Hindi means the manifestation of God whereas Leila can also be used as an endearment. Mala in Hindi means a garland. |
| Eui | Eui denotes 'righteousness'. The short and simple ways of Japanese spirituality can be your source of inspiration too! |
| Maya/ Mia/ Miya | The name means an illusion and sounds exotic and mystical in Sanskrit and its derivative Hindi. In Latin, it is meant to denote the word 'great'. And on a spiritual note, Miya is a nice Japanese baby girl's name meaning a temple, shrine or palace. |
| Manjusha | This feminine name means 'lady with a sweet voice' and is a great Indian name if singing talent runs in the family. |
| Michelle | A name that means 'who is God-like' and can be spelt differently as Mychele, Machell, Mychelle or Mechell too! |
| Reena/ Rin/ Rina/ Ridhi | The classical Indian name means 'a gem' while Ridhi is one who is wealthy and fortunate and with plenty of gems. Rin basically means 'dignified'. |
| Vera/ Veera | In Latin, the name connotes 'being true'. Very popular in China, India and America. |
Nirantara or 'all-pervasive', Niyati or 'destiny', Aishwarya or 'wealth', Sunanda or 'full of joy', Ahuti or 'the higher calling': we have presented to you the choicest oriental girl names with meanings. Phoebe 'the radiant', the Latin Patricia, the Thai Vanida meaning 'golden girl', Wendy 'the fair one', Tye 'the valley field', Maxine 'the royal Takemoto', Mink 'the pearl', Margaret, and Lin or Lynn, the beautiful jade are also very popular names for a baby girl. The list of names and their meanings hopefully help you zero in on what you want to name your precious princess. Now it's time for you to make a choice and ensure you choose wisely. After all, it is all in the name and what your name signifies!