6 Days Past Ovulation(DPO) – Should You Expect Any Pregnancy Symptoms?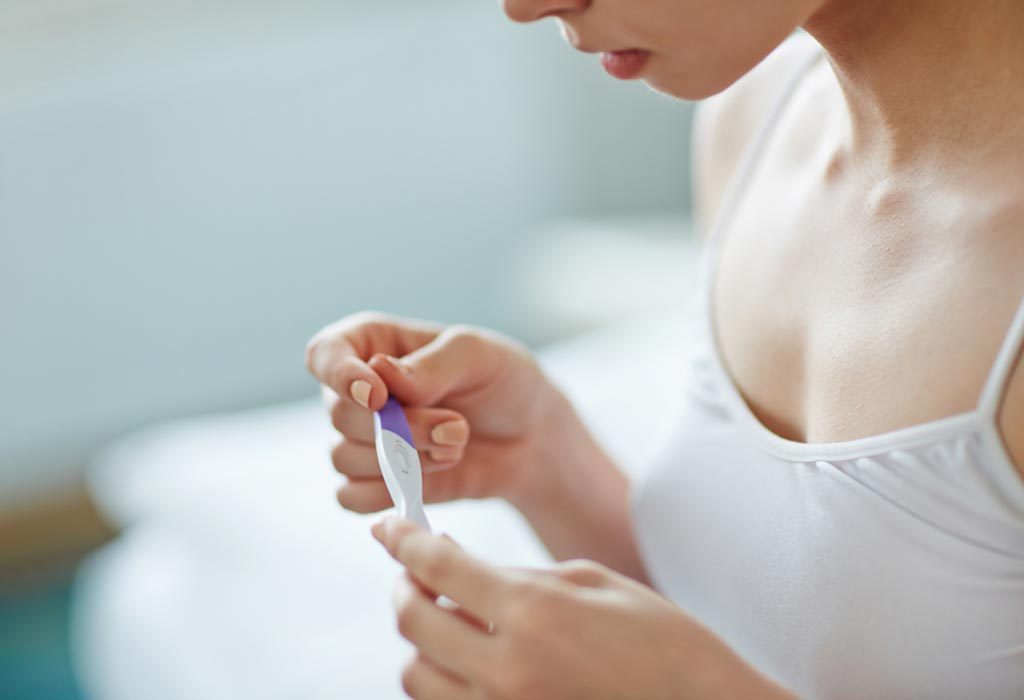 If you have been trying to get pregnant, then you will want to take the pregnancy test as soon as you can. The wait for the 'good news' can be unbearable and make you anxious. Taking a pregnancy test after you've missed your periods can help you get accurate results, but if you want can't wait until that time, you could always look out for the signs of pregnancy that can be experienced as early as six days past ovulation. Yes, you read that right. A few women tend to experience signs of pregnancy as early as 6 days past ovulation. In this article, we will tell you about pregnancy symptoms experienced six days past ovulation, taking a pregnancy test at 6 DPO, its accuracy, and more!
Is 6 DPO Too Early to Test for Pregnancy?
If you suspect that you're pregnant and wish to take a pregnancy test as early as six days past ovulation, then you can. However, there is a strong likelihood that the test results may come out negative at this stage, even if you are pregnant. It could be because of the low hCG levels in your body. The hCG hormones may take up to two days post-implantation to reach up to a level that can be detected in a pregnancy test. This means that even if the implantation occurred at 6 DPO (which happens only in 0.5 per cent cases), you may have to wait at least 7 to 8 days past ovulation to take a pregnancy test for it to show positive results, in case you're pregnant.
Ideally, a woman should wait for at least 10 to 12 days past ovulation to take a test because that increases the chances of getting a positive result if she is pregnant.
What Are the Pregnancy Signs at 6 DPO?
Among other symptoms, a missed period is one of the most important signs of pregnancy. However, some women may experience pregnancy-related changes happening as early as 6 days past ovulation. Here are some 6 DPO symptoms that you may notice:
1. Breast Soreness or Tenderness
Hormonal changes during this time can make your breasts tender or sore to touch. However, it is important to note that breast soreness or tenderness can be experienced even before periods. So this symptom alone cannot constitute one of the pregnancy symptoms.
2. Bleeding or Cramping
During the process of implantation when the egg implants, there are certain blood vessels that get disrupted at the spot where the egg implants itself. This could lead to mild spotting or cramping. However, it is also known that implantation occurs anywhere from 6 to 12 DPO, therefore, cramping or spotting at 6 DPO can be one of the rare symptoms to experience at this stage.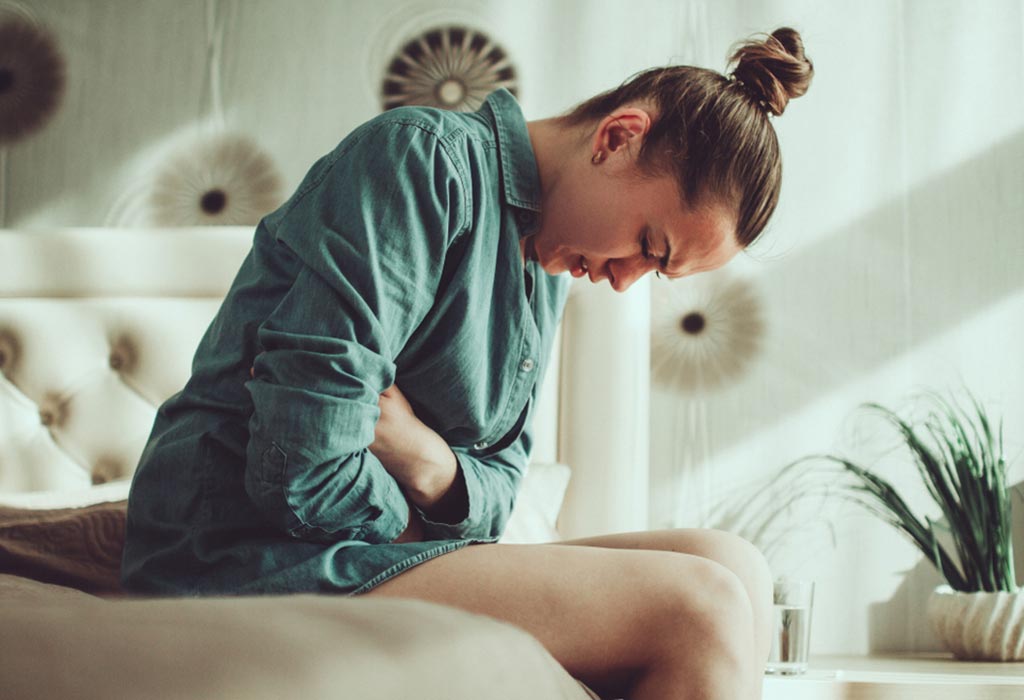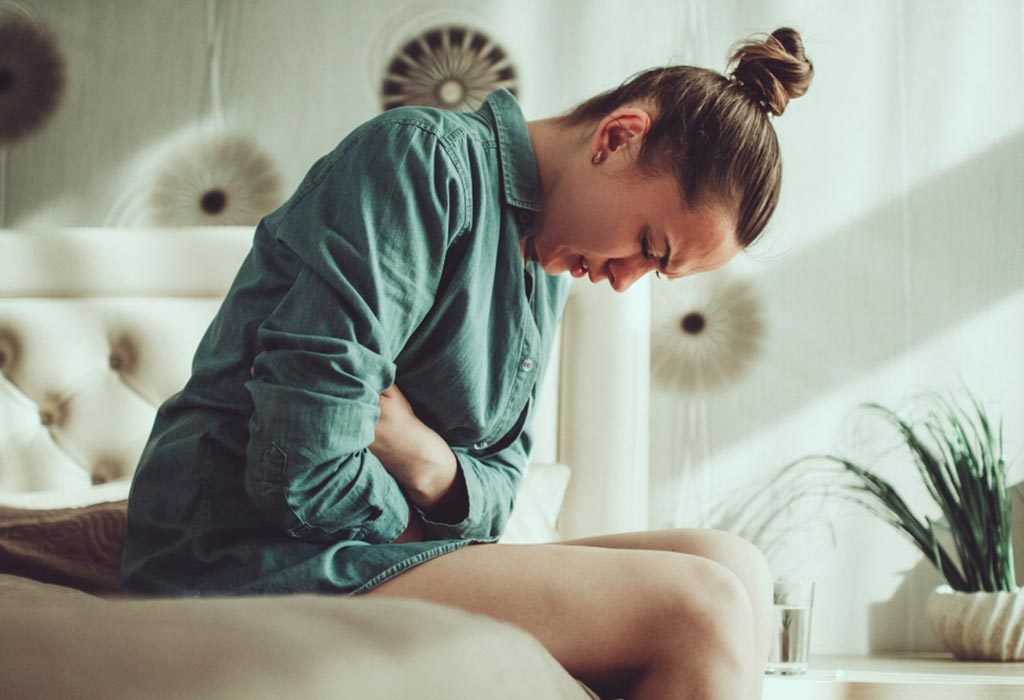 3. Dizziness and Headaches
Some women can experience dizziness, headache, or nausea at 6 DPO, however, the reason for the same is not known. But it is usually related to the changing hormonal levels in the body. It is also imperative to note that these symptoms are also associated with PMS.
4. Fatigue
You may feel tired or exhausted and may wonder the reason for the same. Well, it could be because of changing hormonal levels. The increased amounts of progesterone levels in the body lead to all such symptoms.
Implantation at 6 DPO
The changes of implantation at six days past ovulation are very low, but it can happen in rare cases. As per studies, the chances of implantation happening at 6 DPO are as low as 0.5 per cent. In the majority of women, implantation happens around 8 to 10 days past ovulation.
Is It Possible to Get a BFP at 6 DPO?
The chances of getting a big fat positive result at 6 DPO are low. It may be disheartening to get the negative result, but perhaps you could wait for a week or more to take the test. In most cases, women get a positive or as we say 'a big fat positive' if they take the test at around 12 days past ovulation.
If you get a negative result at 6 DPO, you should wait for another week to take the test. You can get a positive result even after getting a negative result at 6 DPO.
If you are intimidated by the fact that there are women in your friend circle or family who shared their positive results at 6 DPO, it could be because they may have miscalculated their ovulation cycle or it could be that they must be those rare women who may got a positive result early.
Accuracy of Pregnancy Test at 6 DPO
Getting a positive result at 6 days past ovulation is quite unlikely but it is certainly not impossible. A pregnancy test detects the presence of human chorionic gonadotropin (hCG) hormone in the urine. The presence of this hormone indicates positive results because this hormone increases in the body post-implantation and thereafter keeps increasing substantially.
In order to get an accurate pregnancy test results, you should wait until there is a substantial amount of this hormone in the body. However, if you take a test too soon, the result can be negative because of the lack of hCG hormone in the urine. Most experts recommend waiting for 10 to 12 days past ovulation to take the test as by this time the hCG hormone levels are usually high.
What If You Don't Experience Any Pregnancy Symptoms at 6 DPO?
If you are trying to conceive, you may be vigilant about what is happening in your body and looking for signs of pregnancy. But you need not worry if you don't experience any pregnancy symptoms at 6 DPO. It's too early to feel anything this stage. However, there are women who can experience symptoms associated with pregnancy such as fatigue, breast tenderness, nausea, etc. But these could be due to hormonal changes happening due to ovulation. You may experience these symptoms before your periods.
It is possible that implantation may happen at this stage or sooner, and as per your time of conception you may experience some early signs of pregnancy. But it is too early to take a test and be sad about if you get a negative test. You may not experience pregnancy symptoms at 6 DPO, it's okay. Wait for another week, and take the test.
The chances of a positive result at 6 DPO are very less. So if you're waiting to hear the good news, we suggest that you wait for another week or some sign such as missed periods, before taking the pregnancy test. A home pregnancy kit should help you find whether or not you are pregnant. If the result shows positive, visit a doctor and take the blood test to confirm that you're pregnant.
Also Read:
8 DPO Symptoms of Pregnancy
Bleeding during Ovulation
Is It Possible to Get Pregnant without Ovulation?