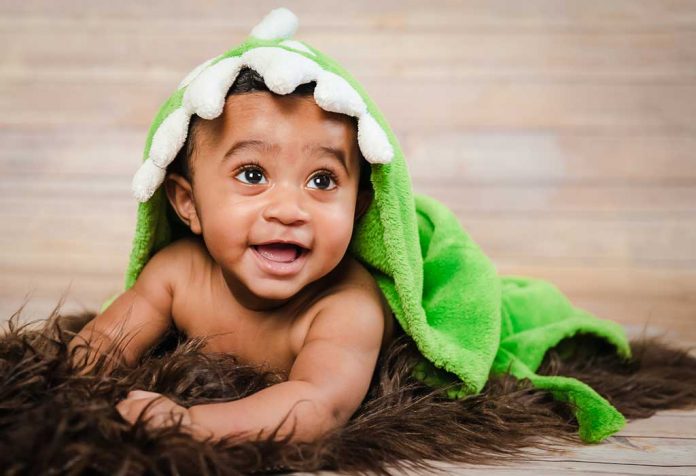 Last Updated on
Are you looking for a chic name for your little princess? Or, do you want a name that carries lots of significance for your baby boy? Naming a baby is one of the toughest moments new parents go through. With a billion names to choose from, here are few Cuban girl names and boy names to help you. Of course, the list doesn't stop with Cuba. You will come across many interesting Jamaican and Haitian names too!
Adorable Caribbean Baby Boy Names with Meanings
A lot of people misunderstand this as an English name. Well, Anton is a Cuban boy name and it means "cautious".
Whether it is Cuban or Spanish, Bembe means "prophet".
This is the male version of the name "Camila". The name is widely used in the United States of America. It means "young ceremonial visitor or attendant".
4. Dalian
The name Dalian translates to "valley".
Elian is a renowned name in Spain. However, it has been imported from the list of Cuban boy names. This means "The Lord is my God".
6. Gimoaldo
If you want a rare Cuban name for your little prince, choose Gimoaldo. This name means "confessor".
7. Guerdy
A list of Haitian boy names will be incomplete without the name Guerdy. This means "guardian of peace".
8. Hennrick
Another interesting Haitian name for your precious little boy would be Hennrick. Hennrick translates to "ruler of the estate".
9. Ireneo
Greek fantasies are found around the world. And, in Cuba, you will find many Ireneos. This name means "lover of peace". This is the male version of the beautiful name, Irene.
One of the most popular names from the island of Trinidad is Jaden, and it means "God has heard".
Juan means "God's gracious gift". This is the Cuban version of the very famous name John.
Once again, this is a name many people misunderstand for its English origin. When it is used in Trinidad, it means "king's town".
13. Learco
Learco is a traditional Cuban name. It means "judge of a village".
Maceo is a famous leader in the Caribbean Islands and the name means "gift of God".
15. Mendo
A traditional Cuban boy name, Mendo means "offer sacrifices to God".
An appropriate name for a newborn, the name "Neo" means "new".
17. Nikoli
Nikoli is a variant of the Slavic name Nikolai and the name means "victory of the people".
A wonderful Cuban name for your little boy is Paz which means "peace". It is also the name of a famous author called Octavio Paz.
Looking for a name that begins with "P"? Pirro means "flaming hair", and, it is a rare and unique name for a baby boy.
The name Riel is of a Spanish origin and derived from the name Gabriel which means "God is my strength".
Rolando translates to "famous throughout the land". This name has been ranked as one of the best since the early 1940s.
22. Stalin
This is a famous name around the world, and it means "man of steel".
A name of Spanish origin, Tajo is a rare choice. This name means "day".
Talin is a variation of the famous name, "Talon". Talin means "claw of a very large bird".
Though Yasiel is a name of Hebrew origin, it is famous in Cuba. Yasiel means "whom God made".
Popular Caribbean Baby Girl Names with Meanings
This name has a Greek origin and it is quite popular in Cuba. It means "good and kind".
A beautiful Jamaican name for your little one is Alvita. This name means "lively".
Amani is a name of Swahili origin, and it means "peaceful".
4. Aymee
A variant of the popular name Amy, this name means "beloved".
A name of Latin origin, Benita means "blessed".
This is the Cuban version of the name Claire. Clara means "bright".
There are many variations of this name. And, in Cuba, it means "to flirt".
Dayana is a name that means "perfect or luminous". One would consider this as the Haitian version of the famous name Diana.
The 39th famous item in the list of Cuban girl names would be Dunia, which means "world".
10. Gillain
A feminine version of the name Julian, the meaning of this name is "youthful".
The name Gisele means "pledge".
A smart variant of the name Agnes, this means "holy" or "pure".
Jade is an expensive gemstone and would be the perfect name for your precious baby girl.
Laurette tops the list of Haitian girl names. This is a feminine name that means "laurel bay".
Mia translates to "bitterness". This is the shorter version of the world-famous name, Maria.
Another sensational option in the collection of tropical island baby names would be Mirlande. This means "blackbird".
Naomi is a name of Hebrew origin, and it means "pleasant".
The name of a small island in the Caribbean, this name means "tranquil".
A lot of people believe that the name Samantha is derived from the famous biblical name: Samuel. Regardless of its origin, Samantha means "told by God".
A name of different origins, in Hebrew, Samara means "under God's rule".
A name derived from the name Susanna, it means "brilliance".
22. Steebeth
Another fascinating option from Trinidad for your baby girl would be Steebeth. This means "great beauty".
"Born on Christmas" is what Tasha means. And, if your child is born on the 24th or 25th of December, this would be an ideal choice.
If you are looking for Cuban girl names, Valeria is bound to reach you! This name is extremely famous in the island. It translates to "strength".
Vea is a beautiful Jamaican name that means "seen".
On the whole, there are so many Haitian girl names, Jamaican boy names and Cuban baby names to choose from! The list is endless and extremely interesting. When you are looking for a baby name from the tropical islands, you are bound to come across a lot of names. However, most of the names are special and meaningful. In this post, you have seen 50 such names for your baby boy or baby girl. Pick the name wisely! And, always bear in mind that they will be heard and remembered after it!