5 Ideas To Toddler Proof Your Stairs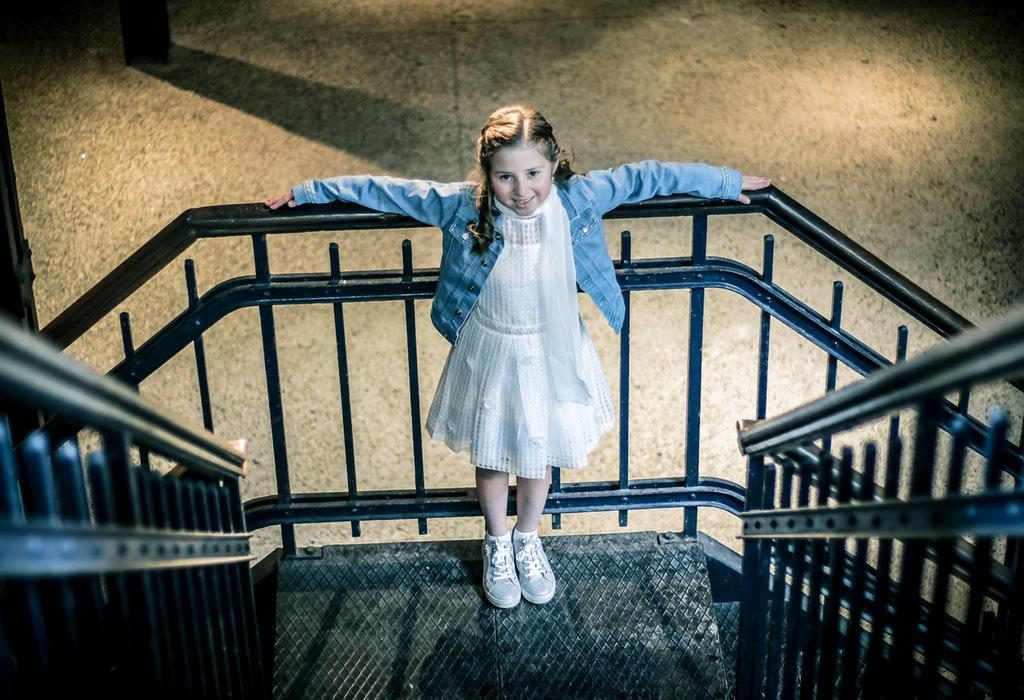 In this Article
It's believed that more than 9 million children get injured at home each year and the leading cause for such injuries are falls suffered from stairs. So, if you have a staircase at home make sure you've installed baby safety gates for stairs and know of other things too.
Most moms these days seem to be more aware of the age old adage "prevention is better than cure". So they take to baby-proofing their homes but often miss out on the most crucial of them all, that of baby proofing their staircase. To create a really safe and sound environment parents should start with the stairs. Here is a list of the five ways to can go about safeguarding your little munchkin from a fall from a staircase.
How to Baby Proof Stairs For Your Child's Safety
1. Keep The Staircases Free of Obstacles
It's essential to keep one's stairs free of all obstacles. Items like toys or even items of clothing if left strewn about on the stairs is bound to cause a trip and fall accident sooner or later with your toddler is on the prowl. Even if it is just one stair, keep it obstacle-free to ensure your baby's safety.
2. Use Baby Gates
Baby safety gates for stairs offer the best baby proofing solution to prevent your child from climbing stairs and injuring themselves in the process. With one installed in your home, you don't have to worry about keeping a constant eye on your child. Care should be taken however to choose the right kind of baby gate to not just suit your staircase but also your lifestyle. How many times in a day is the staircase in use, do you need to cordon off other adjoining areas as well, or do you need to carry your baby or the laundry upstairs are some factors that should be taken into consideration before settling down on a baby gate that works for you.
3. Baby Gates for Top and Bottom of The Staircase
Having a staircase, big or small, calls for installation of a safety gate at the top and bottom of the stairs. Ensure your baby gate is tall enough for your toddler to not climb over. Care should also be taken to have a properly installed baby gate, especially at the top of the stairs, for falls have a greater impact from that height. A gate that can be screwed into the walls or banister is highly recommended opposed to retractable gates that can come loose over time if it is constantly leaned on or pushed against.
4. Baby Proof The Stair Railing
Stair proofing for 12-month-old babies or toddlers should be extended to the railing as well. If the railing is too wide children can easily push themselves and fall through it. Even a narrow railing can see you baby's head get stuck through it if they push hard enough. A variety of banister guards made from safety sheeting come just for this purpose. There are plastic sheets that come with zip ties that can be secured to the banister to cover up the gaps. Another option for a banister guard is one made from fibreglass, which is much sturdier and can be affixed to the outer part of the railing.
5. Carpeting The Stairs
Carpeted stairs are usually the preferred choice when it comes to baby's safety. Needless to say carpets help soften the blow when children suffer a fall. It's a useful option when your child is a bit older to run up and down the stairs. Care should be taken however to keep your stair carpeting in good shape. Torn or frayed carpets can easily cause a tumble when one's foot gets caught in it. Repair the carpet wherever required or change it if you need to restrict tumbles.
Baby gates if selected and installed correctly can safeguard your child from many falls and injuries. As important as it is to baby proof your stairs, it's equally important to note that child proofing stairs should be done according to your baby's age. Safety gates do well for babies who are able to crawl about or are learning to walk. These gates do eventually run out their length of time. Rather as soon as your baby is able to climb over them they become more of a hazard. In that case it's best to remove them and turn to carpeting. Either way your baby's safety comes first.