5 Healthy Reasons To Choose Olive Oil For Your Children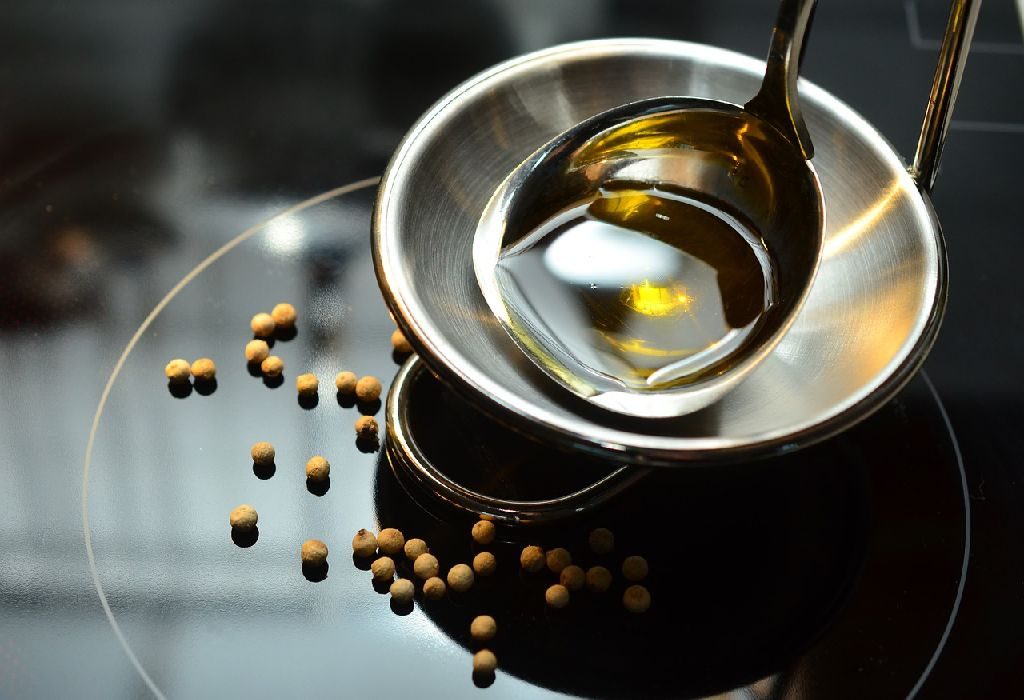 Olive oil, a part and parcel of Mediterranean living, is rapidly occupying centrestage in research, medical journals…and your dietician's notes! This immensely healthy and low-fat oil boasts of a spate of benefits that you cannot afford to miss out on. What's especially interesting is that when it comes to children, olive oil can really be a crowd-pleaser. While kids enjoy its distinctive taste and versatility, you as their mom can finally get some peace of mind.
Refined oils have been a staple in several households across the country. While nutritional research has definitely improved their composition over time, there is a lot that remains to be done. Many refined oils are high in poly saturated fats and have been connected to ailments such as hypertension and obesity. While the decision to pick a cooking oil that suits you and your family is a matter of thought and discussion, check out our quick guide on olive oil to help you out. There's a lot that transpires in your cooking oil, which is why you need to make the right decision!
Why Olive Oil Wins Over Refined Oils
1. Packed with Healthy Antioxidants
One of the best things about olive oil is that it is choc-a-bloc with antioxidants. These are vitamins and other nutrients that protect your child's cells from damage and build his immunity. Unlike many refined oils which are rich only in poly unsaturated fatty acids, olive oil is rich in polyphenols. They also act as anti-inflammatory nutrients – a double whammy for your growing child!
2. Helps Prevent and Guard Against Cancer
In these difficult times, when our lifestyles and eating habits have been linked to cancer, olive oil can put your mind at rest. Ongoing research has proved that the polyphenols in olive oil lower our risk of cancer. This is because cancer is often triggered by damage to cell structure and inflammation – something that olive oil fights against.
3. Improves Cognitive Skills in Children
In their growing years, kids can do with all the help they find! What if your cooking oil could help boost their cognitive development? Well, experts believe that olive oil is linked to visual memory and verbal fluency in kids. What's more, if you pick up a brand like Colavita, there's the perfect balance of fruity and spicy flavours too. Absolute kids' favourite material for the pastas and pizzas so predominant in Italian cuisine!
4. Reduces Cholesterol Levels & Prevents Obesity
Even when we are talking about kids, obesity is a very palpable and real risk. Not only does this hamper your child's self esteem but also his long-term health. Olive oil, which contains far less fat than your average refined oil, can help you out here. Almost 75% of the fat in olive oil comes from oleic acid. This is a monounsaturated, omega-9 fatty acid which has been linked to a reduction in bad cholesterol.
5. Keeps Blood Pressure in Control
In what is an alarming situation, kids are now increasingly prone to blood pressure problems even at a young age. Research has connected this to an unhealthy lifestyle and diet. This is abundant reason to consider making the switch to olive oil, which has been proven to regulate blood pressure and maintain overall circulatory health.
Using Olive Oil to Cook for Your Kids
Olive oil is available in various grades based on the degree to which it has been processed. You can pick a grade based on your budget, cooking and dietary requirements, and in consultation with a dietician. It is always a good idea to opt for a research-backed brand such as Figaro Olive Oil that can be used as the cooking base for a variety of recipes. When cooking with olive oil, keep the following instructions in mind:
Feel free to use olive oil for all sorts of cooking – baking, frying or sautéing. Olive oil is a versatile oil that goes well with all flavours.
If you use olive oil selectively, make sure Italian cooking features in your list. For instance, olive oil blends beautifully with pastas and salads of all types.
You can also add olive oil to your child's diet by using it as a salad dressing, or using it to replace fats like butter.
Don't heat extra virgin olive oil too much or it will lose its flavors. If you want, you can use lower grades for cooking.
Store olive oil in a cool and dry place and ideally consume within 1-2 months. This ensures that its phytonutrients remain in top-notch form to boost your child's overall health.
Do you use olive oil for cooking at home? Are your kids fond of Italian food – or are you looking to make meal times more fun?
We think you should definitely participate in our Italian Love contest right away!