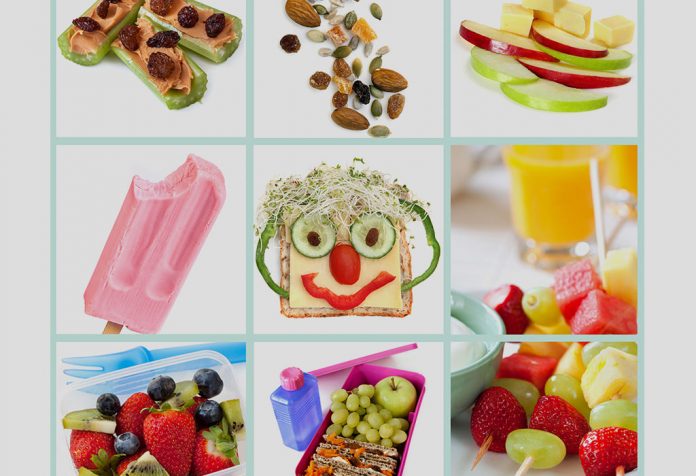 Most kids usually come home hungry after hours spent at school studying, running, playing and doing other activities. They would love to gorge on some yummy and interesting snacks to satisfy their hunger pangs. Parents may like to offer something that is not only easy-to-make but also healthy and appealing. Foods which can be put together earlier and have them ready when kids reach home may form the ideal choice for after school snacks.
Video: 7 Healthy and Yummy After School Snacks for Kids with Recipes
Easy After School Snacks for Children
Your kid can get bored eating the usual snacks routinely and may want some variety. The regular roti- vegetable may not seem tempting to them. Packaged food can be an option but not the healthiest one. It may not be feasible to cook interesting kid-friendly after-school snacks each day. Some imagination and ingenuity in preparing and presenting the food items may prove very helpful. So here are a few simple and healthy after-school snacks for kids – Indian recipes that are not only likely to generate your kid's interest but may also tempt him to eat them.
1. Fruit Kebabs
Put together your kid's favourite fruits in kebab sticks and see them disappear in minutes!
What You Need
Cheese cubes
Seedless grapes
Watermelon
Any other seasonal fruit like apple or mango
Flavoured yoghurt
Honey (optional)
Kebab sticks
How to Make
Chop all fruits in cube sizes.
Arrange them on the kebab sticks as per your choice. Don't forget to add the cheese cube.
Drizzle some honey over the flavoured yoghurt and can be served along the fruit kebabs.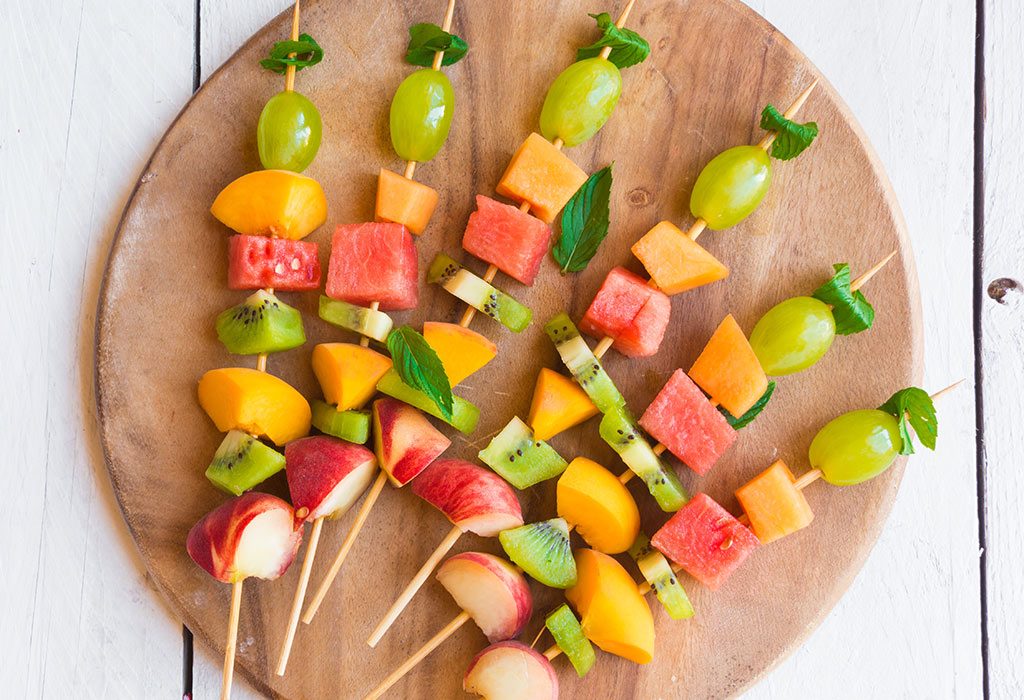 2. Rainbow Smoothies
The colourful and healthy pops made from fresh fruits can be a terrific after-school snack for your kid.
What You Need
1 cup each of 5 different fruits (preferably of different colours) like kiwi, watermelon, mango, black grapes, pineapple.
1 cup of milk
1 cup of yoghurt
Ice-pops bags
Pastry bags
How to Make
Churn each fruit in a blender by adding a little milk and yoghurt. Keep the consistency fairly thick to prevent them from mixing into each other when you pour them in the ice-pop bags.
If required you can chill the mixtures in the freezer for some time to stiffen them.
Transfer each blended fruit into a pastry bag and seal the tops with a rubber band.
Slightly cut the tip of each pastry bag and start squeezing a little mixture of the different fruits into the ice-pop bags. You may start with black grapes smoothie then add kiwi mixture, next can be mango followed by watermelon and pineapple smoothie.
Seal the bags and freeze them for a few hours before serving.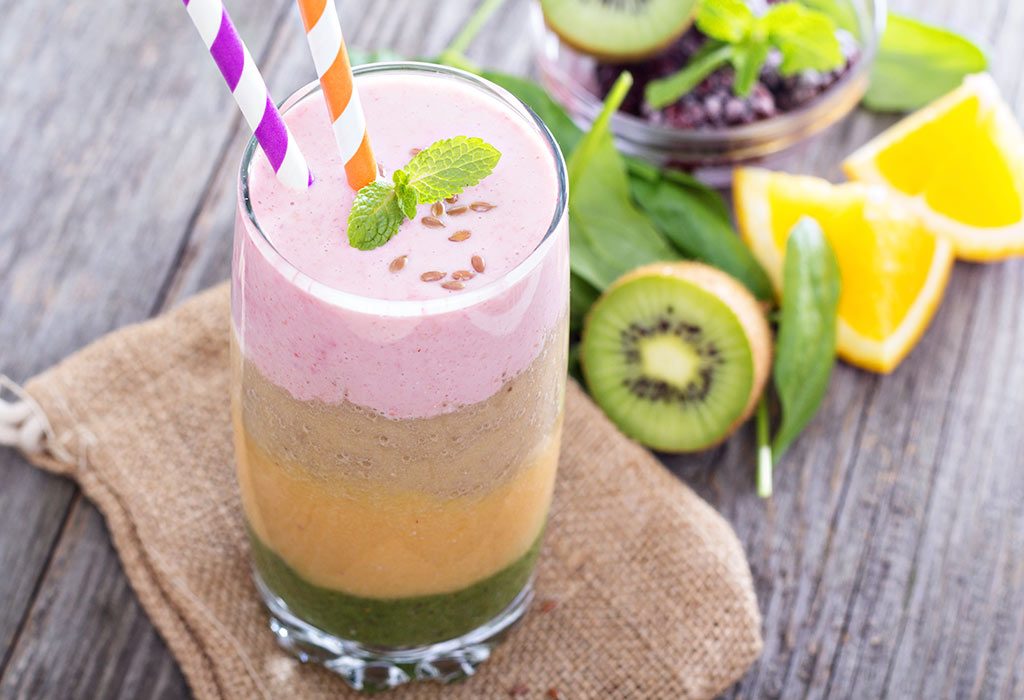 3. Oats Energy Balls
These no-bake energy bites with the goodness of oats may be just the thing your kid needs after school.
What You Need
11/2 cup cooking oats
1/3 cup honey
1 cup coconut powder
2/3 cup butter
¼ tsp cinnamon powder
¾ cup chocolate chips
How to Make
Add the oats to a bowl and crush slightly with a potato masher.
Add honey, butter, coconut powder, cinnamon powder and mix well.
Sprinkle chocolate chips all over the mixture.
Put it in the fridge for sixty minutes or so.
Then shape them into small balls.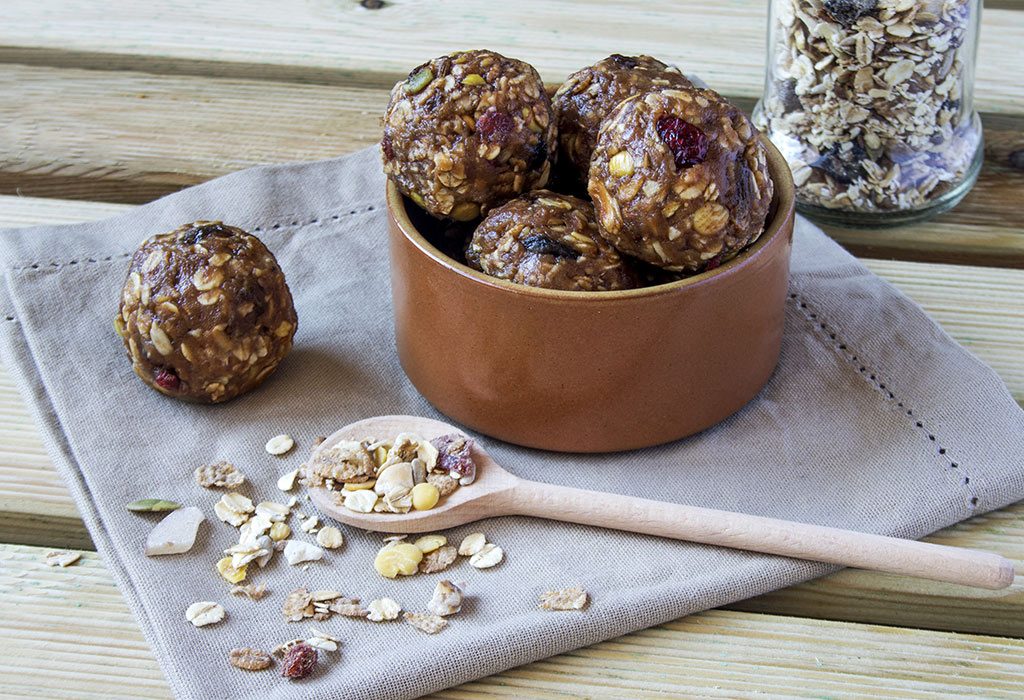 4. Cracker Pizzas
These tasty mini pizzas may soon become your kid's absolute favourite snacks.
What You Need
A pack of cracker biscuit
Cheese spread
An onion (finely chopped)
A tomato (finely chopped)
Bell peppers (finely chopped)
Pepper
Oregano
How to Make
Put the cheese spread into a bowl.
Add the onions, tomatoes, bell peppers, pepper and mix well.
Spread this topping over the cracker biscuits.
Sprinkle some oregano before serving.
You can also give the cracker pizzas a sweet twist by making a topping of flavoured cream cheese spreads and some sliced fresh fruits of your favourite kinds.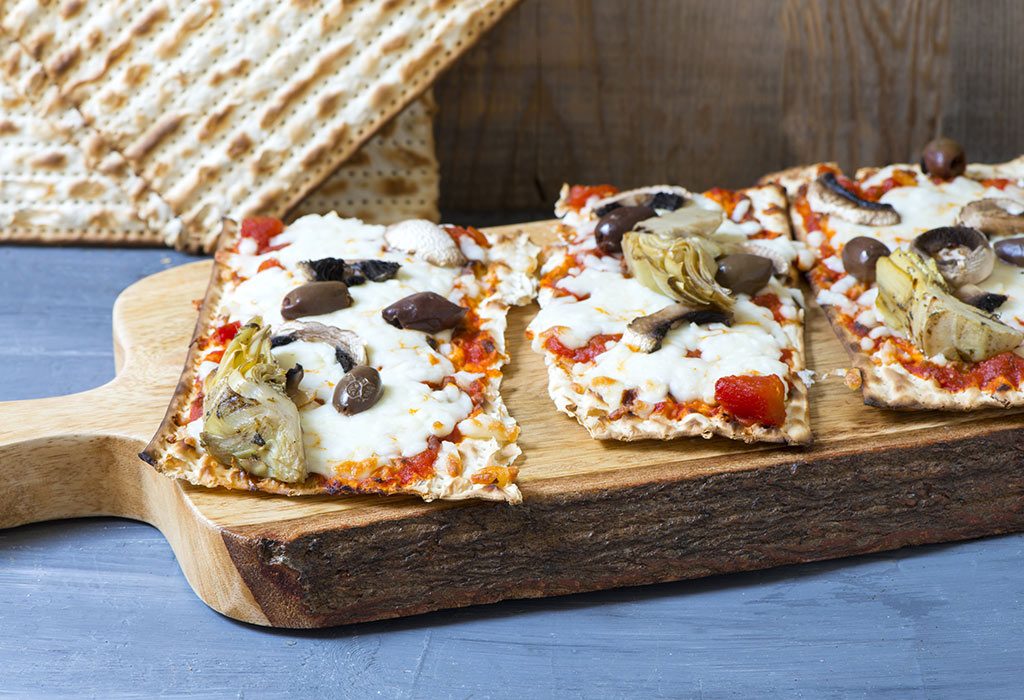 5. Cheesy Broccoli Pancakes
The cheesy pancakes packed with the nutrition of broccoli may make for a super healthy snack.
What You Need
How to Make
Steam the broccoli florets
Add the florets, breadcrumbs, eggs, cheese, salt in a blender and churn till they appear finely chopped.
Transfer the mix to a plate and roll small balls out of it.
Heat some oil in a pan. Drop the balls and flatten them gently with a spatula.
Cook both sides till they turn crispy brown.
Serve warm.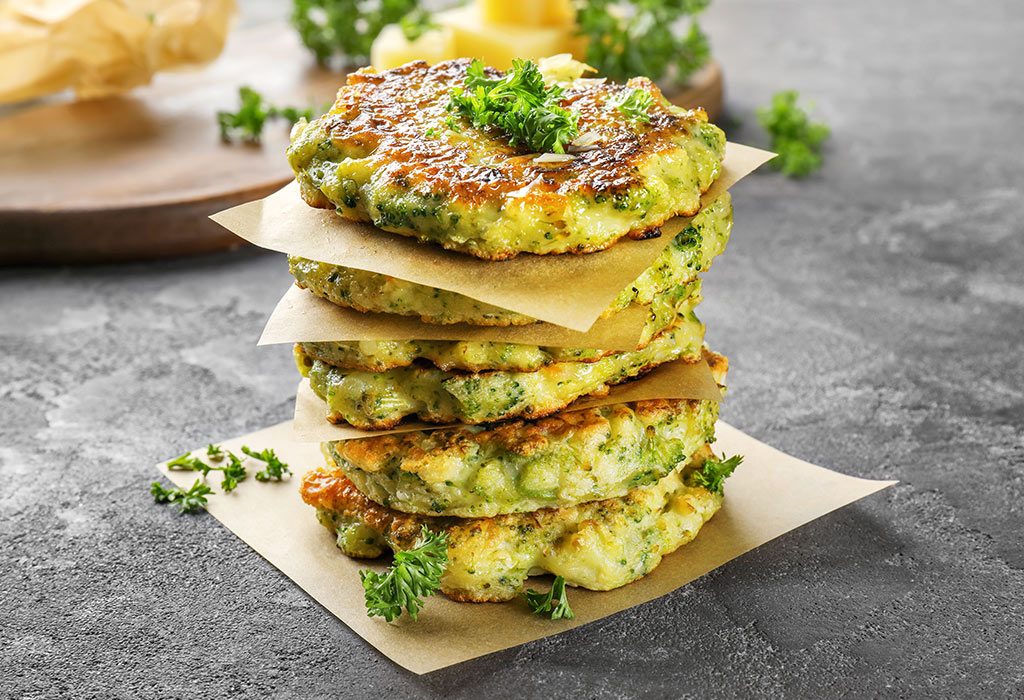 6. Whole Wheat Dates Doughnuts
These irresistible doughnuts may be the perfect snack to recharge your kid after school.
What You Need
1 ½ cups whole-wheat flour
A teaspoon of baking powder
½ cup sugar
An egg
½ cup buttermilk
1 cup seedless dates (chopped)
A teaspoon of vanilla extract
Salt
Butter (softened)
How to Make
Preheat the oven to 180*C. Grease and lightly dust the doughnut pan with flour.
Add the flour, salt and baking powder in a bowl.
In another bowl whisk the sugar and butter together and add the buttermilk, egg, vanilla extract. Combine it all well.
Mix all the ingredients.
Add the dates and thoroughly combine.
Pour the batter into the doughnut pan.
Bake for 15 minutes
Confirm that it is baked by inserting a knife and see if it comes out clean.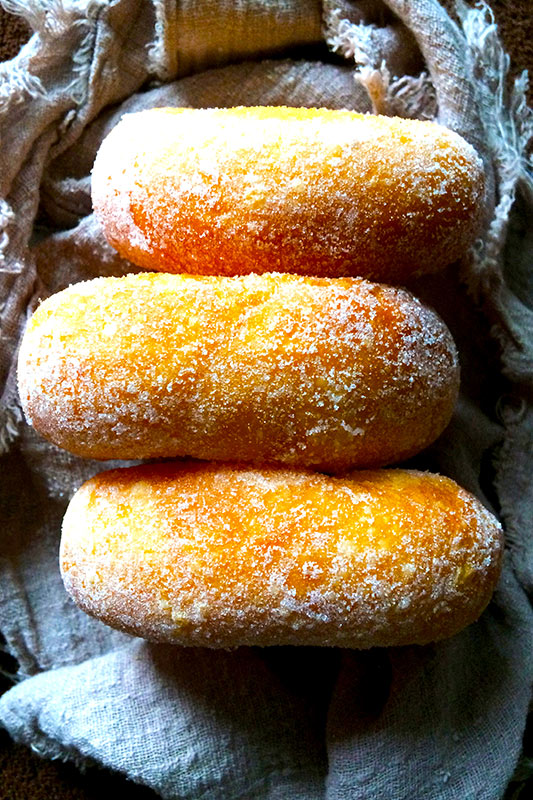 7. Apple Muffins
These amazingly delightful muffins may be ideal to get your child's power up after school.
What You Need
Half a cup of milk
1 ½ cup all-purpose flour
1 cup oats
1 ¼ cup cereal (crushed)
2 eggs
2/3 cup oil
¼ cup yoghurt
2/3 cup honey
Half teaspoon vanilla extract
A teaspoon of baking powder
A teaspoon of baking soda
A teaspoon of cinnamon powder
An apple (peeled and grated)
A pinch of salt
How to Make
Use paper liners along the muffin tray and preheat your oven to 180*C.
Whisk together eggs, milk, yoghurt, honey, oil and vanilla extract until well blended.
Add the crushed cereals and oats to the mixture. Keep it aside for 10
Mix the baking soda, baking powder, flour and salt separately.
Mix the wet ingredients along with the dry ingredients and blend well.
Add the grated apples to the mixture.
Scoop the mixture into the muffin tray. You can fill up till the top as the batter rises very little.
Bake for twenty minutes or until an inserted toothpick comes out clean.
Serve warm with jam or maple syrup.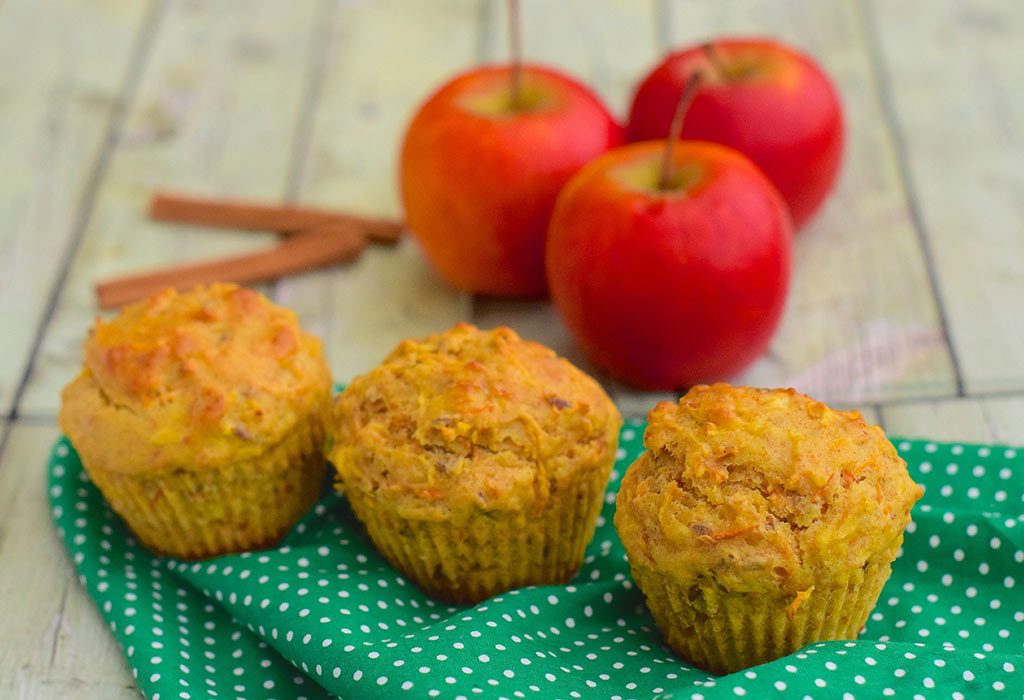 8. Crunchy Potato Chips
You can make your kid's snack time ultimate fun time with these desirable and yummy potato chips.
What You Need
2 sweet potatoes (large)
A tablespoon of onion powder
Half tablespoon brown sugar
Smoked paprika (optional)
Salt
Pepper
Red chilli powder (optional)
Chat masala
Oil for frying
How to Make
Wash the sweet potatoes properly and pat them dry with paper towels.
Slice them as thinly as possible.
In a bowl mix onion powder, paprika, brown sugar, salt, pepper, chat masala and chilli powder.
Heat oil in a frying pan over medium heat. Add the sliced potatoes in batches into the pan frying for 3 to 5 minutes. Using a frying spoon keep turning the chips over until they are crispy golden on both sides.
Once complete, transfer them on a paper towel to drain the extra oil.
Sprinkle the mixture of seasoning over them and toss well.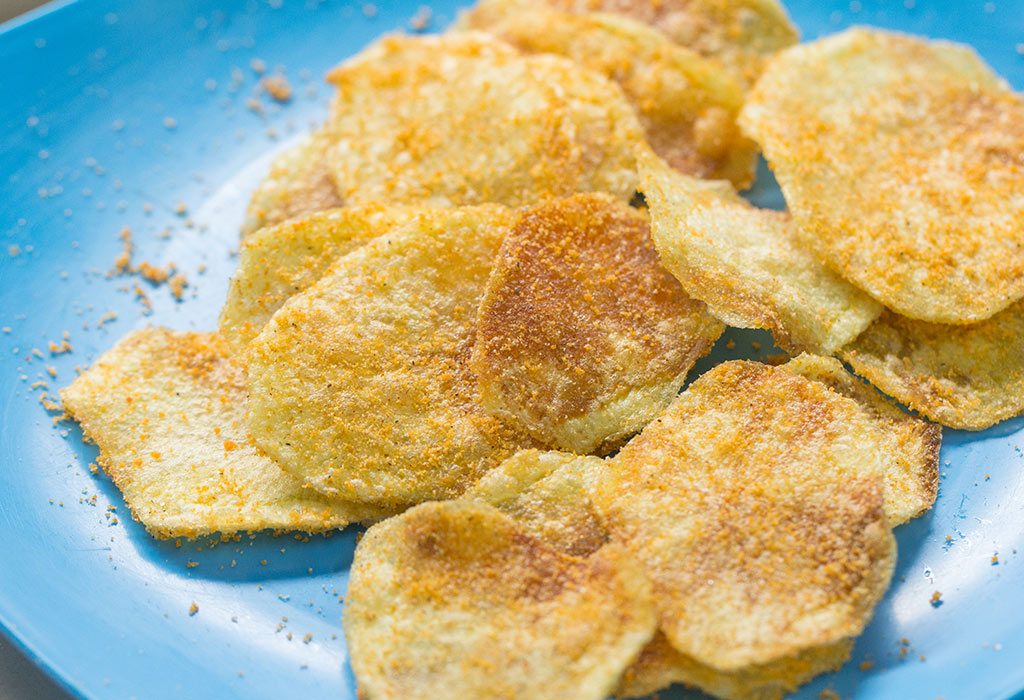 The best snacks for your kid may be the ones which taste great and fill them up without weighing them down. A little bit of creativity can spin the most usual foods into perfect treats for your kid.
Also Read: Eating Disorders in Children