5 Healthy Lunch Ideas for Toddlers in Daycare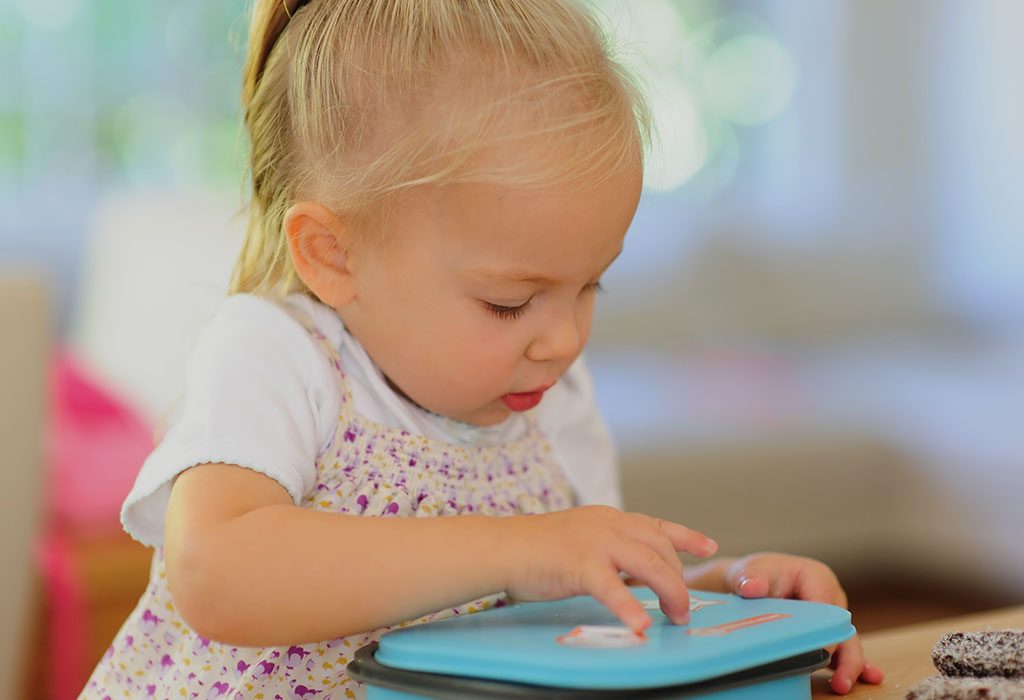 It is undoubtedly a Herculean task to be a parent, especially when it comes to winning your little one's heart by preparing good meals for him! Just as the way to a man's heart is through his stomach, it is the same for the kids. Preparing them a boring meal would not only make them frown, but they would inevitably end up bringing back home their lunchbox untouched at the end of the day! So, if you are hunting for interesting yet healthy ideas for their lunch, this article is perfect for you!
Video: Healthy Toddler Lunch Ideas for Daycare
Healthy Lunch Recipe Ideas for Toddlers in Daycare
One question that arises now is what can be the possible lunch ideas for a 3-year-old going to daycare. We understand that the items have to be pleasing enough to your little bundles of joy and yet should be simple enough for you to prepare in very little time. At the same time, when it comes to your toddlers, you certainly cannot compromise on the quality as well and so have to be careful about that as well! Keeping all these things in mind, here are some healthy lunch ideas for your toddlers to be packed in daycare:
1. Sandwiches Sorted
The words tiffin and sandwich almost go hand in hand. So, while discussing the best lunch ideas for toddlers, we certainly cannot do without sandwiches be it a chicken sandwich, a ham sandwich or a simple veggie one. Egg sandwich for eggitarians can be a good option. You can even make a sandwich with peas, potato, carrots, beans and cheese spread. These are simple to make, yet tasty to eat. A sandwich is something that all kids generally love, owing to the variety it comes in. Bread is the main ingredient of this recipe it is also filling and can be gobbled quickly and conveniently.
Ingredients
Boiled chicken slices/ ham slices (200-300 grams approximately)
2-3 slices of toasted bread cut diagonally
Finely sliced vegetables (onion, cucumber, carrot, tomato)
Butter (one teaspoon)
Cheese (2 slices)
Mayonnaise (optional)
Salt and pepper (according to taste)
Method
Apply butter to the slices of bread. Then, put one slice of cheese between two slices of bread and put the chicken or ham along with the vegetables between the slices. You can always skip the chicken and the ham to keep it vegetarian. You can also add some mayonnaise to the sandwich for taste. Put the entire thing into your sandwich maker, and your toddler's lunch is ready!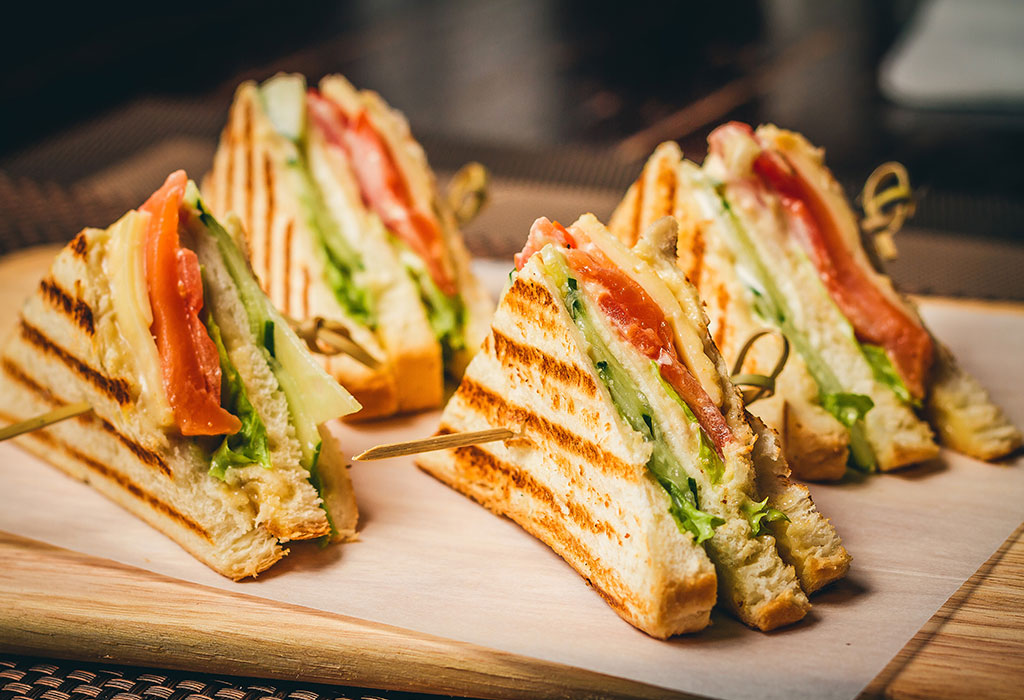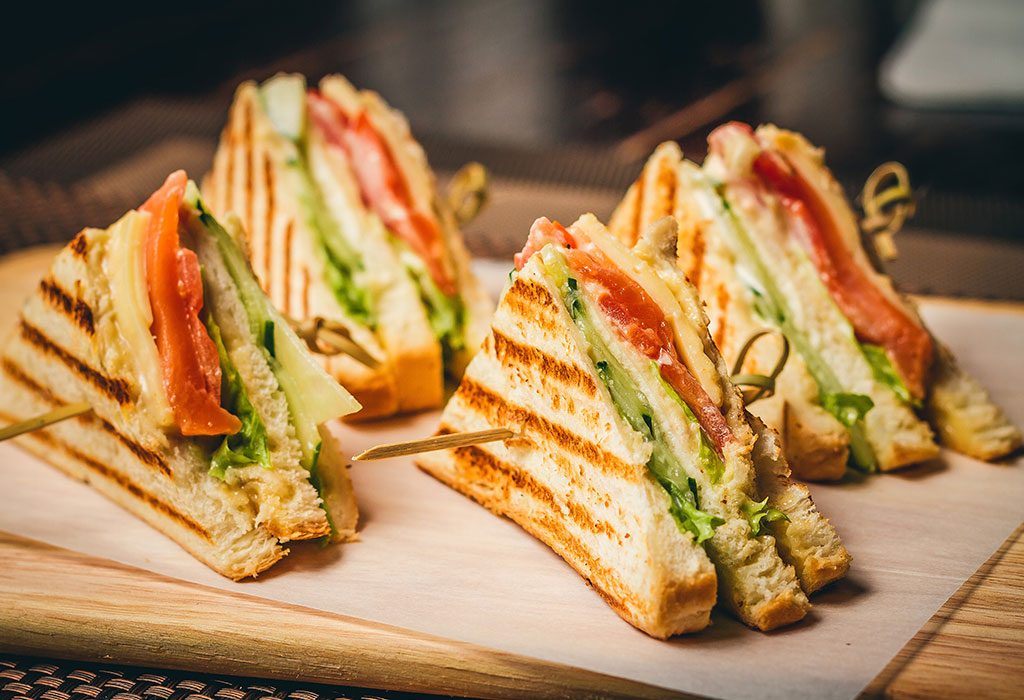 2. Secure the Steak
You will hardly find any child who is not fond of chicken! While a good deal of chicken will give your toddler his correct share of quality protein in lunch, he will never complain of a boring lunch either and finish it up in no time. As a plus point, grilled steak is the easiest to prepare as well, and you can keep it prepared the previous night as well! The ingredients too are the most basic and most easily available ones.
Ingredients
Grilled chicken (one boneless breast piece)
Boiled potatoes (6-7 slices)
Boiled peas (a handful
Boiled carrots (4-5 slices)
Salt and pepper (according to taste)
Method
Take a boneless breast piece of chicken and grill it in your micro oven or grill. Cut it up into small cube-like pieces so that it is convenient for your toddler to have it and put the pieces in his lunchbox. Take boiled potatoes and carrots, slice them and put it in the box as well. Add some boiled peas too, if it is winter! Sprinkle salt and pepper for flavour and your toddler's chicken steak is ready!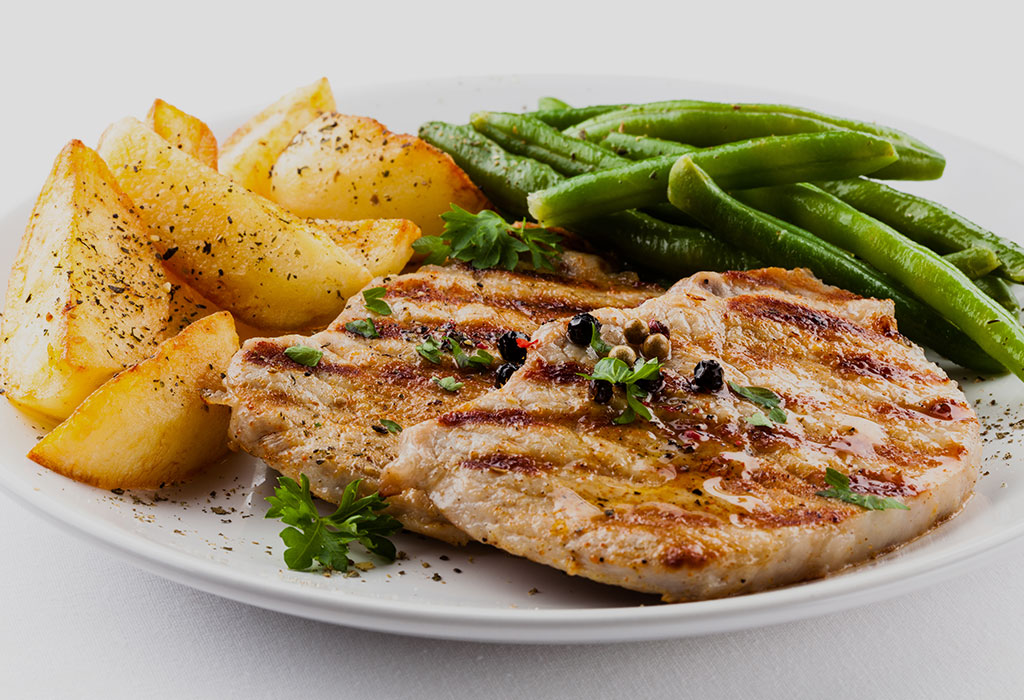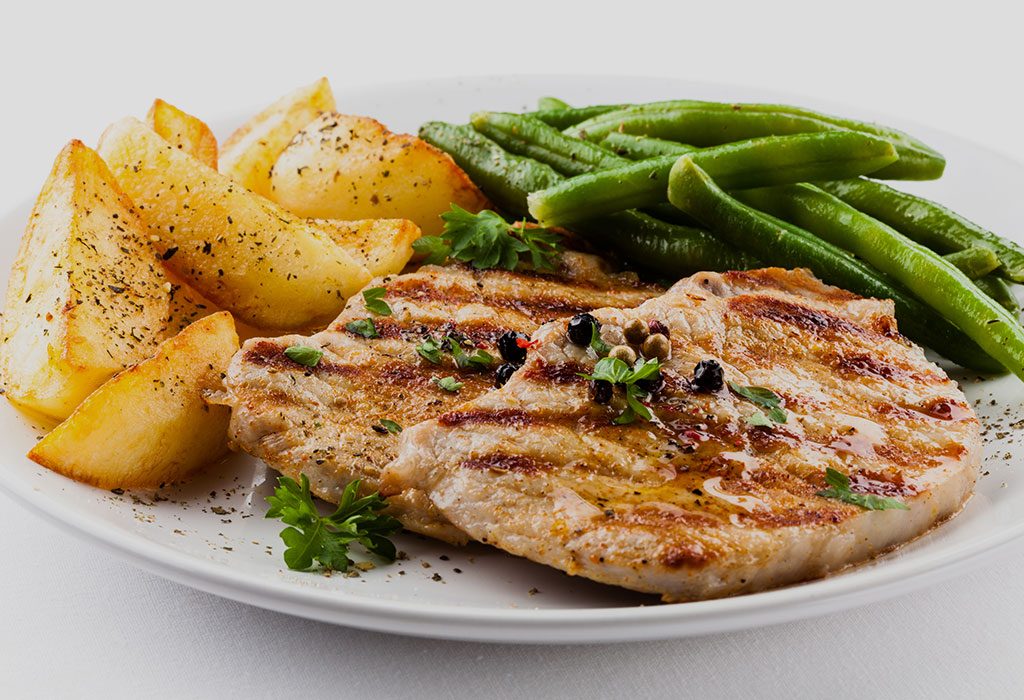 3. Prepare the Porridge
Are you are looking for lunch ideas for 1-year-old at daycare? A bowl of porridge would probably be the best idea as it would not only be easy to consume for your little one but also won't take much time to finish up! As your bonus, it is extremely easy to prepare and can be made in even less than an hour's time. You can also prepare it the on the previous night and store it in the refrigerator to avoid hurry the next morning.
Ingredients
Rice flour (1 cup)
Boiled chicken Slices (half cup)
Water (2-3 cups)
Ginger-garlic paste (optional)
Method
Boil the rice flour for around ten minutes carefully by stirring it continuously so that the mixture does not burn or accumulate into lumps. Cook the chicken slices for about half an hour and add it to the boiled rice flour while it is boiling. Keep it in low flame for a couple of minutes and add the ginger-garlic paste for good taste. You can avoid it if you feel it would become spicy for your toddler.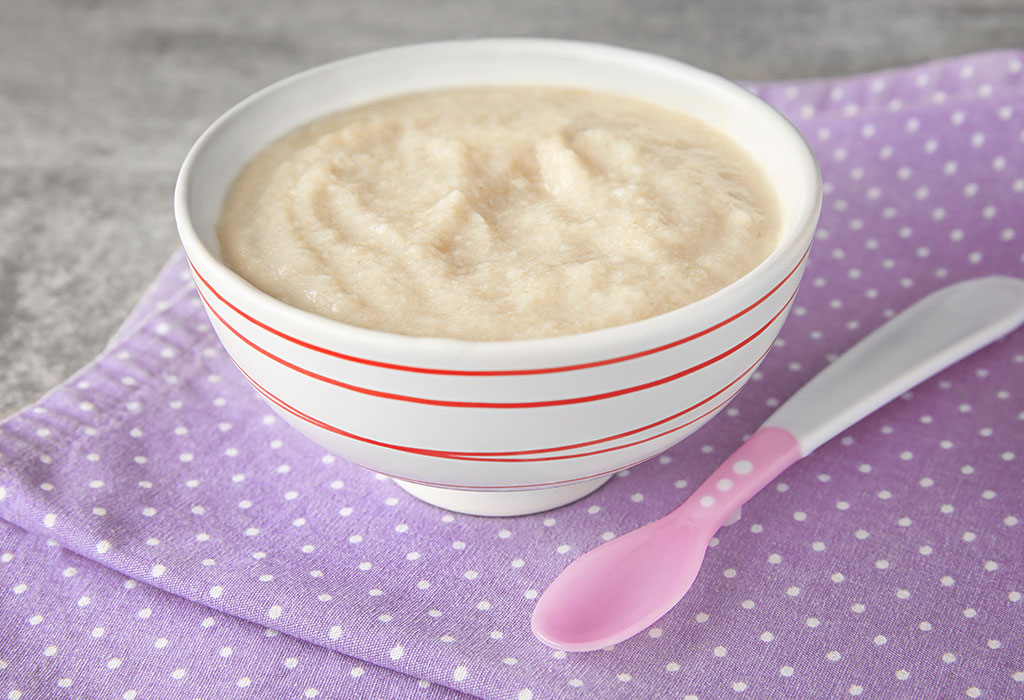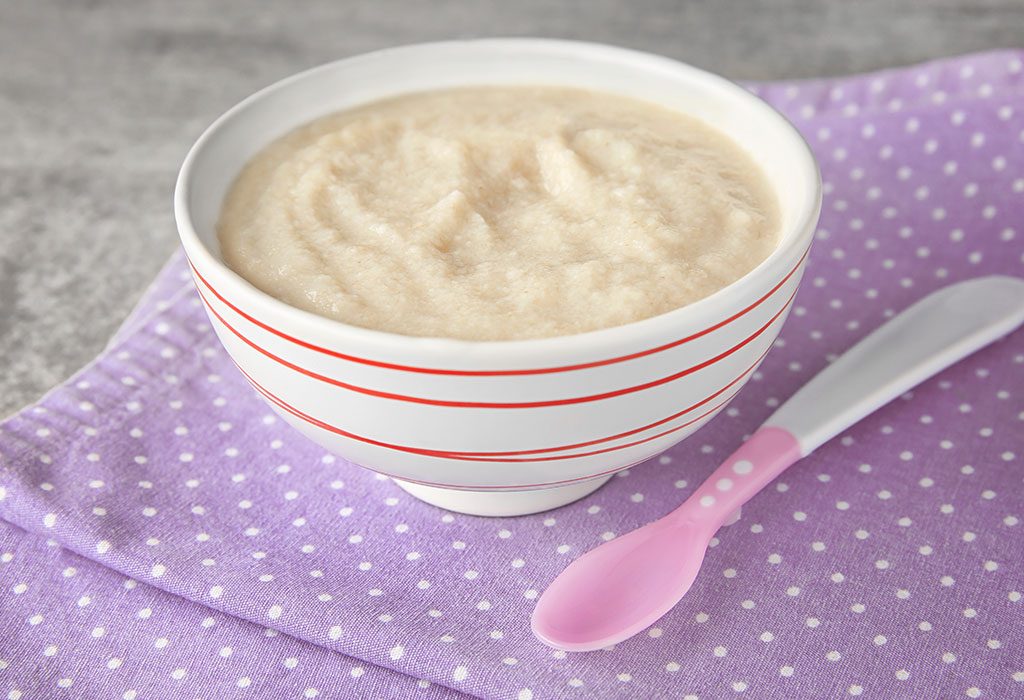 4. Eggs are the Saviour
Eggs are something that your toddler would probably never get bored off, owing to the different varieties it can be cooked in! From omelettes (can be cheese omelettes), egg wraps, egg tikkis to poached and the customary boiled eggs, each of these is extremely easy to make, needs the least effort and usually loved by all children. They are also extremely healthy and will add to the right amount of protein for your child. You can pair them up with some bread or even mashed potatoes, and your toddler's lunch is ready to go!
Ingredients
Eggs
Oil (1 tablespoon)
Salt (according to taste)
Method
You can shuffle different recipes of egg depending on which one your toddler likes the best. Boiled eggs are certainly the easiest to prepare. Just take water in a pressure cooker and boil a couple of eggs for about 15 minutes. Once done, cut it into two halves and pack it sprinkling some salt. To make an omelette, put some oil into the frying pan and put the egg yolk in it by splitting the egg using a spoon. Fry it for a few minutes and transfer it into the lunchbox.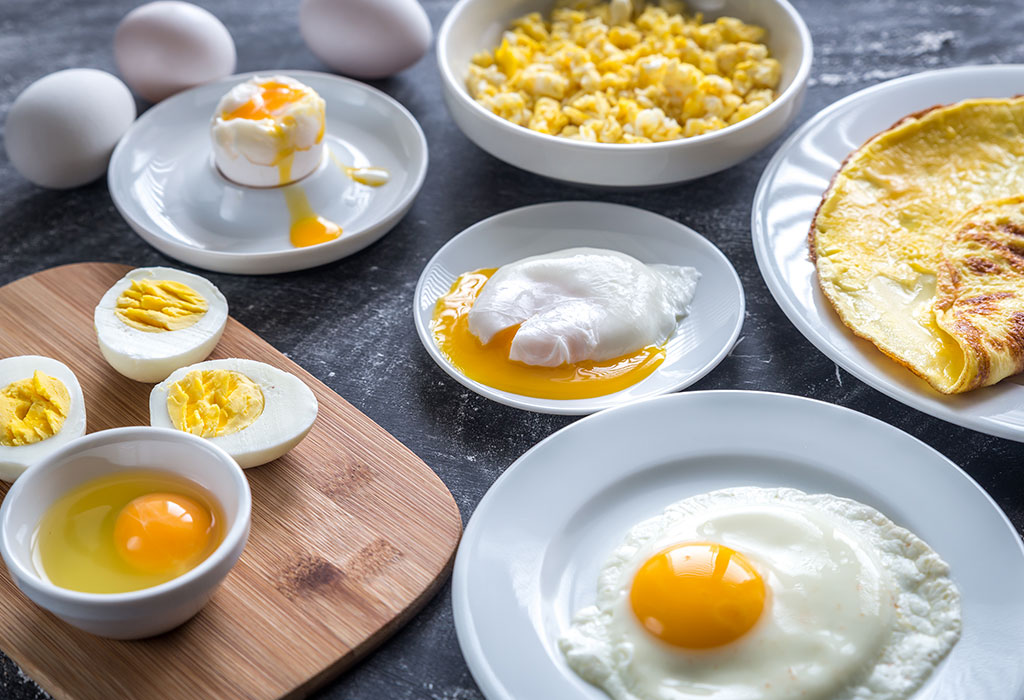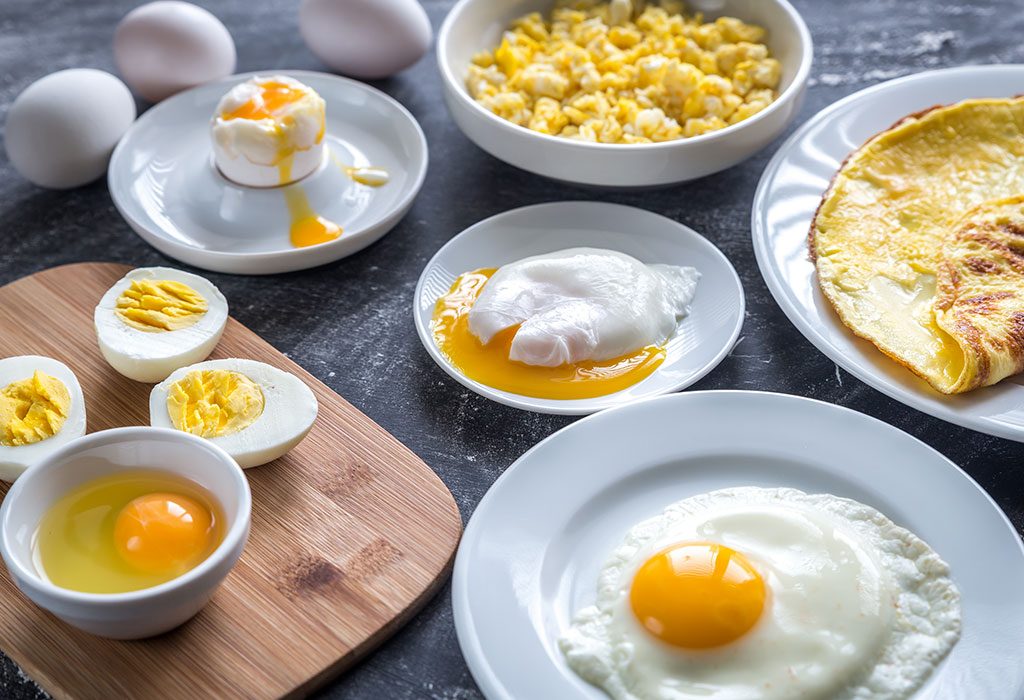 5. Noodle It Up
Every child loves noodles! And if you are worried about it being unhealthy here is an extremely simple and healthy recipe of yummy homemade noodles that your toddler will enjoy even every day. Whole wheat noodles, rice noodles, and vermicelli noodles are good and healthy options. This won't even take much time to cook, and the best part is, you can incorporate some healthy vegetables into it which your toddler would refuse to take otherwise!
Ingredients
Unsalted plain noodles
Finely chopped carrots, beans and bell paper
Scrambled eggs and small slices of boiled chicken (optional)
Water (2-3 cups)
Salt (according to taste)
Method
Boil the noodles in a pan until they are cooked soft. Cook the vegetables, scrambled egg, and chicken pieces separately in a frying pan for about 15 minutes and mixed them with the cooked noodles. Mix them well and add salt according to taste. You might garnish it with some sauce if your toddler likes it and his tasty noodles are ready!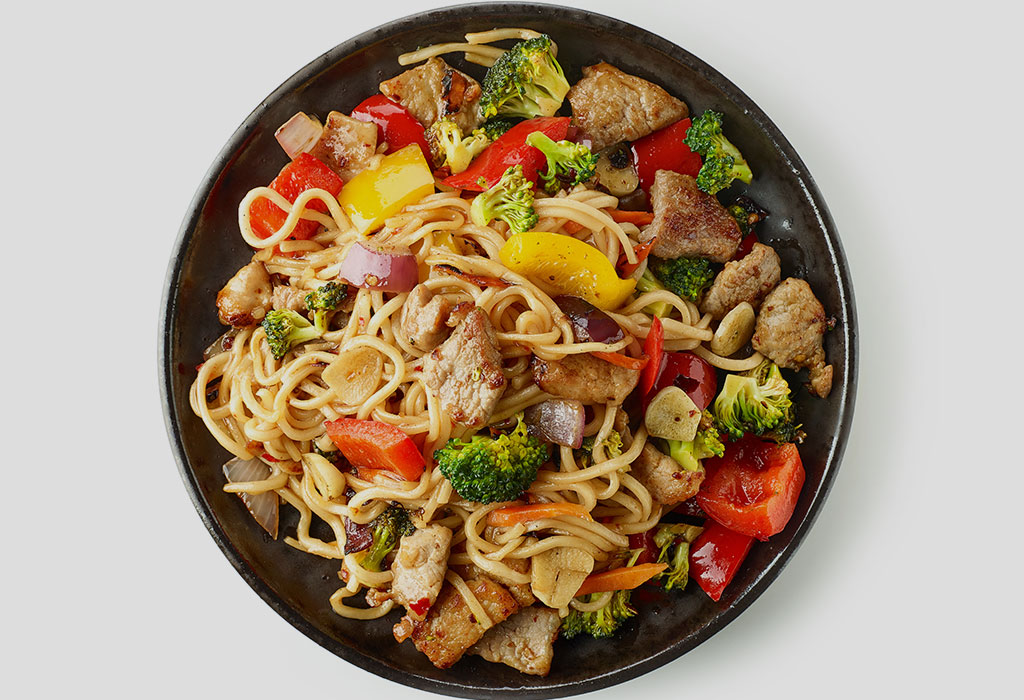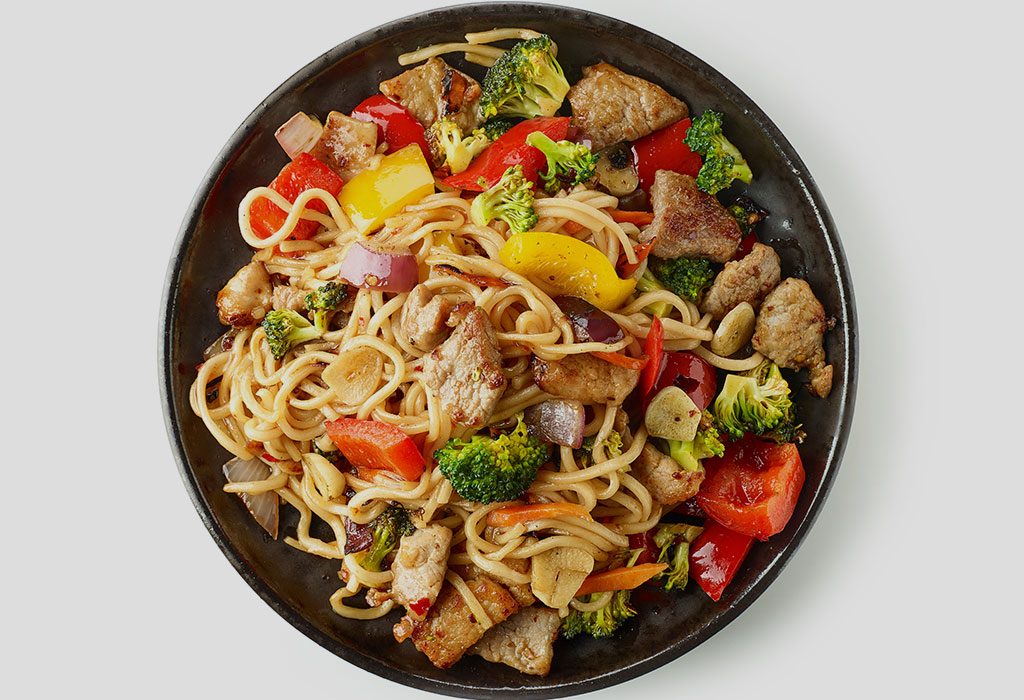 Things to Keep in Mind While Packing Daycare Lunch for Toddler
Just as cooking the same meal every day for your toddler's daycare can be boring for him, at the same time, you cannot provide everything that you cook for him at home when it comes to cooking for a daycare. So, when you are preparing and packing toddler lunch for daycare, you would have to keep the following things in mind:
Make sure you choose an insulated lunch box or one that has a freezer pack so that the food remains intact for an extended period until your child has it. You can use aluminium foil packs to keep the food warm. Avoid ordinary plastic boxes as the material might interfere with the quality of the food prepared.
Avoid foods that might not remain fresh for an extended period if you know that your child will consume it after a considerable period. For example, if his lunch break is after a long time, refrain from providing items such fruits as they might not remain fresh and intact for a long time.
Try to provide dry items for lunch as they are relatively easy to handle and consume for your toddler. For example, puffed rice or sandwiches would any day make a better lunch than some item with a lot of gravy as your toddler might spoil his clothes or have a tough time handling it.
Some food items have to be cooled down before putting them in lunch boxes, or else they might stand a chance to perish with time. So, make sure that after cooking you let it cool down to a normal temperature before you pack it in your toddler's lunch box.
Home-cooked food is always healthier than packed or take away foods. So, it is better than you pack cooked food most days rather than packing ready-made meals or fast food. If you do not have time to cook in the morning, it is a better idea to cook on the previous night and store it in the refrigerator before packing it in the morning.
If your kid hates having certain healthy items and brings it back when given for lunch, add the item in a way that he does not understand what it is. For example, if your child hates vegetables and does not want it for lunch, arrange it creatively into food which he loves eating. For example, you can put some little pieces of carrots and beans into his noodle if he loves having that. This would serve both the purposes for your toddler as he enjoys the lunch and gets his share of nutrition as well.
So, you needn't worry about cooking your toddler's daycare lunch anymore. With these recipes, you can cook a wonderful meal for him that he is sure to enjoy!
Also Read: Food and Tips to Manage Fussy Eater Toddler